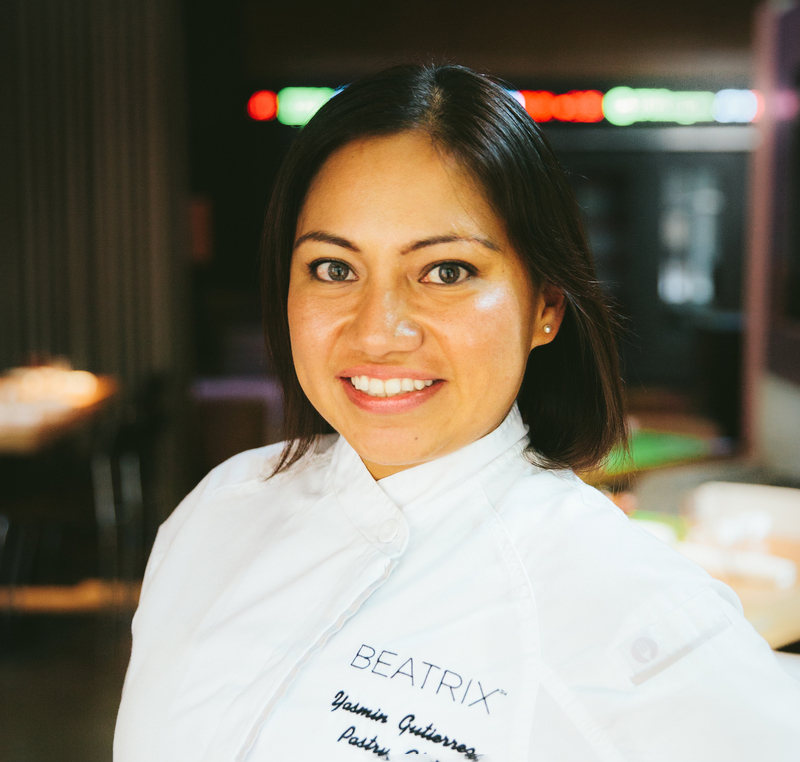 Yasmin Gutierrez
Partner
Yasmin studied Culinary Arts at the Illinois Institute of Art, and quickly realized her passion was in pastry. Looking to gain more experience, she became an intern at the Bittersweet Bakery on the north side of Chicago where she perfected her cookie decorating techniques and learned about traditional, American pastries.

In 2005, Yasmin joined Lettuce Entertain You Restaurants as a pastry cook at Foodlife in Water Tower Place while also finishing school. Just two years later, Yasmin was promoted to pastry chef, where she also oversaw the pastry programs at both Mity Nice Bar & Grill and Foodease. In 2010, Yasmin furthered her education and pastry knowledge by attending The French Pastry School.

Three years later, Yasmin led the pastry team in the opening of Beatrix River North. She was instrumental in developing the bakery program and menu. In 2015, she was promoted to Executive Pastry Chef and three years later was named Partner. Yasmin now oversees the pastry program at all four Beatrix locations, Beatrix Market and is instrumental with the dessert program at Aba and Ema.

Her specialties include cupcake and cookie creation and design, coffee cakes and birthday cakes. Outside of the bakery, Yasmin enjoys spending time with her family and traveling.