Bistecca Fiorentina
Recipe by RPM Italian
If you're looking for a show-stopping dinner, RPM Italian's Bistecca Fiorentina is the way to go. Featuring a juicy prime T-bone steak, perfectly cooked to your liking and served with the luscious goodness of garlic confit and the tangy kick of cherry peppers, this dish will have you wanting seconds.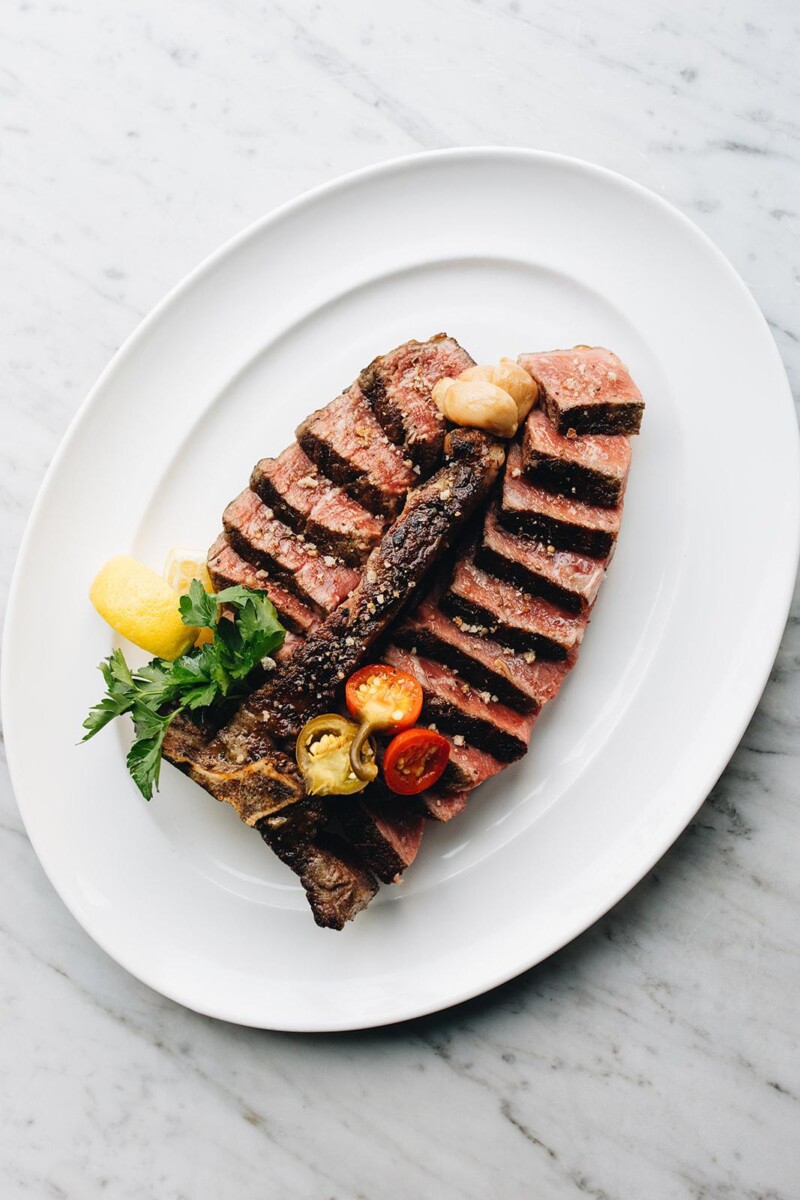 Bistecca Fiorentina
A Florentine take on a classic T-Bone Steak
Serving Size: 2-4
Ingredients:
GARLIC CONFIT INGREDIENTS
• 4 heads of garlic, Peeled into whole cloves
• 4 Cups Extra Virgin Olive Oil

BISTECCA FIORENTINA INGREDIENTS
• 1 (2lb) Prime T-Bone Steak
• 1 Tbsp Butter, Melted
• 2 Tbsp Garlic Confit
• 6 Cherry Peppers, Halved
• ⅛ tsp Sel Gris
• 1 Lemon Wedge
• Kosher Salt & Freshly Ground Black Pepper to taste
Method:
GARLIC CONFIT METHOD
1. Preheat the oven to 325° Fahrenheit.
2. Place the garlic cloves and olive oil ingredients in a Pyrex dish and cover with foil. Bake for 60 minutes.
3. Remove from the oven and set aside to cool.
4. Once cool, drain the oil and enjoy (the oil should be saved, and can be used in any application you would like to add a subtle roasted garlic flavor - dressings, sauces, etc.).

BISTECCA FIORENTINA METHOD
1. Preheat a cast iron skillet on medium-high heat
2. Pat the steak dry, brush it with butter, and season both sides generously with salt and pepper.
3. Sear the steak on both sides for two minutes, ensuring a nice even color.
4. Cook the steak to your desired temperature, then transfer it to a cutting board to rest for at least five minutes.
5. Heat up 2 Tbsp of the garlic confit and brush over the steak. Sprinkle the Sel Gris over the top to taste.
6. Transfer to a plate, and serve with the cherry peppers and lemon wedge.