Frozen Margarita
Recipe by El Segundo Sol
The team at El Segundo Sol sure knows how to mix up a delicious margarita. They are sharing their recipe for the perfect Frozen Margarita for you to try at home!
Pro tip: Head to El Segundo Sol for Loco Hour every Monday – Thursday from 3:30 PM – 6:30 PM for specialty priced margaritas.
Check out our guide to the best margaritas at a Lettuce restaurant near you.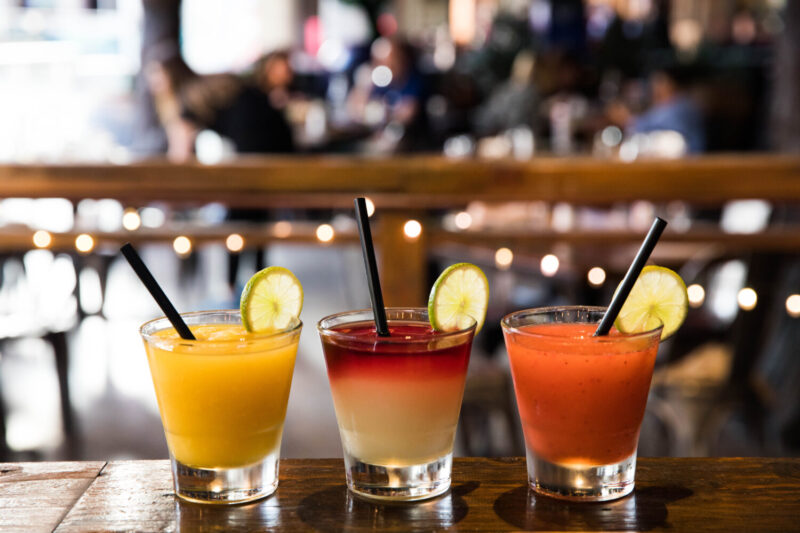 Frozen Margarita
How to make this classic frozen cocktail
Serving Size: 1 drink
Ingredients:
¾ oz  Sauza Blanco
½ oz  Bauchant Orange Liqueur
¼ oz  fresh lime juice
1 ¼ oz  simple syrup
3 ¾ oz  water
Method:
1. Use blender to combine Sauza Blanco, Bauchant Orange Liqueur, fresh lime juice, simple syrup and water with ice to create slushy consistency.
2. Garnish with (optional) salt rim and lime wheel
Download the recipe