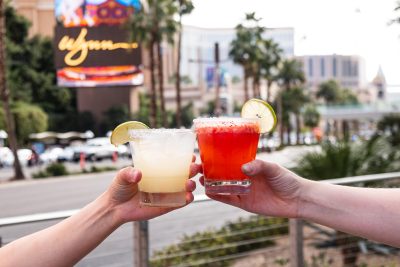 Your Guide to the Best Margaritas
Top picks for our favorite tequila cocktails
Let's raise a glass to the margarita! From classic to spicy and everything in between, here are our go-to margs.
Shake up your favorite margaritas at home!
Tallboy Taco
Take the party to-go with Tallboy
 Taco's Casamigos 
Margarita
Kit. The kit includes: a 375ml bottle of Casamigos tequila, limes, hibiscus lemonade, lime agave, lime-tajin salt, a cocktail jigger and collectable glassware. Purchase the kit for $65, plus tax.
Looking for more at-home options? Try our margarita recipes!
Tallboy Taco's Classic Margarita Recipe
El Segundo Sol's Frozen Margarita Recipe
El Segundo Sol's Puesta del Sol Margarita Recipe
Our Favorite Margaritas & Agave Cocktails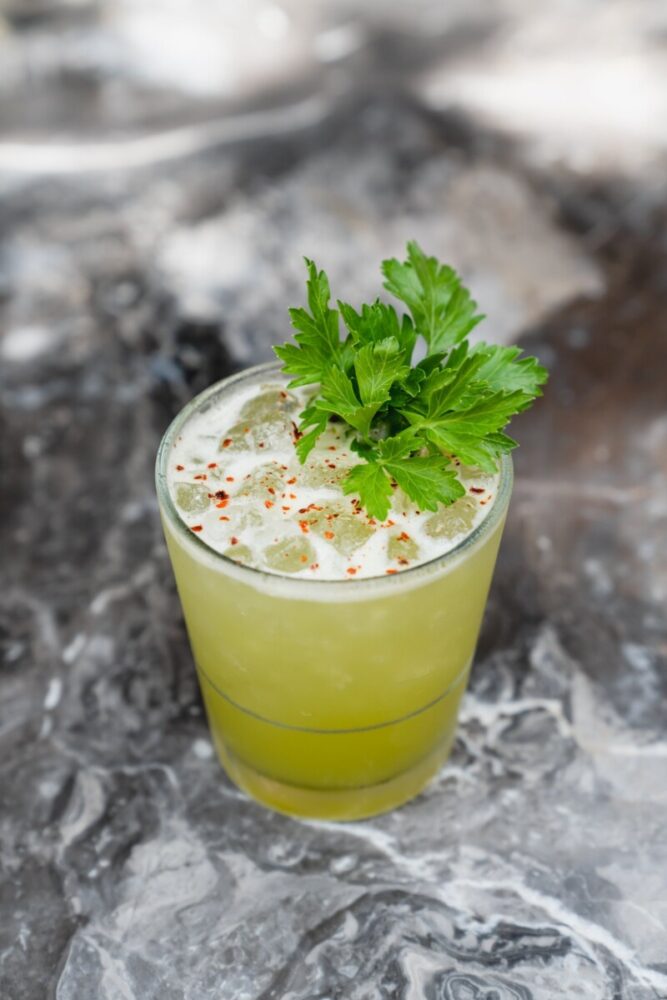 Aba – Chicago, Austin, Miami – Bal Harbour
Aloe? It's Me
Dos Hombres Mezcal, Ilegal Joven, aloe, green juice, jalapeño and pineapple
Make a reservation at the Aba location nearest you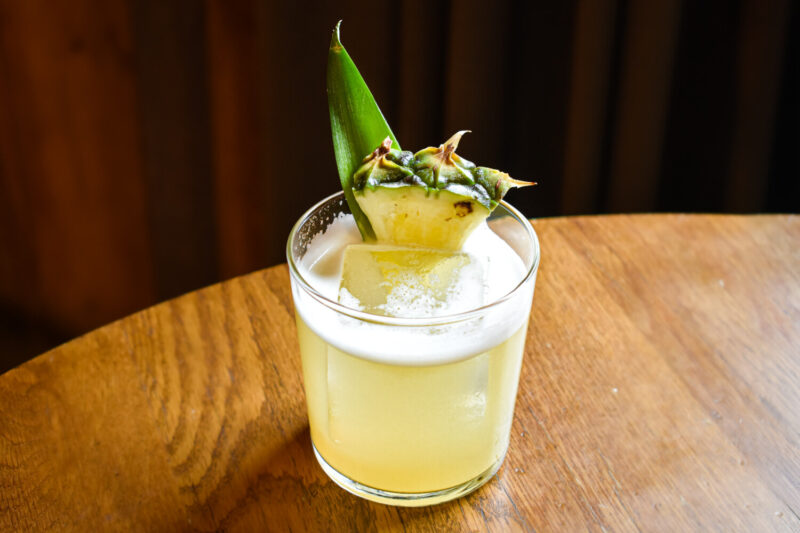 Beatrix – Fulton Market, Loop, Oak Brook, River North, Streeterville
Pineapple Habanero Margarita
Tromba Blanco, lime and Appel's Smoky Habanero Syrup
(Enjoy the Pineapple Habanero as a zero proof option by asking to swap out for Lyre's alcohol-free spirits)
Make a reservation at the Beatrix location nearest you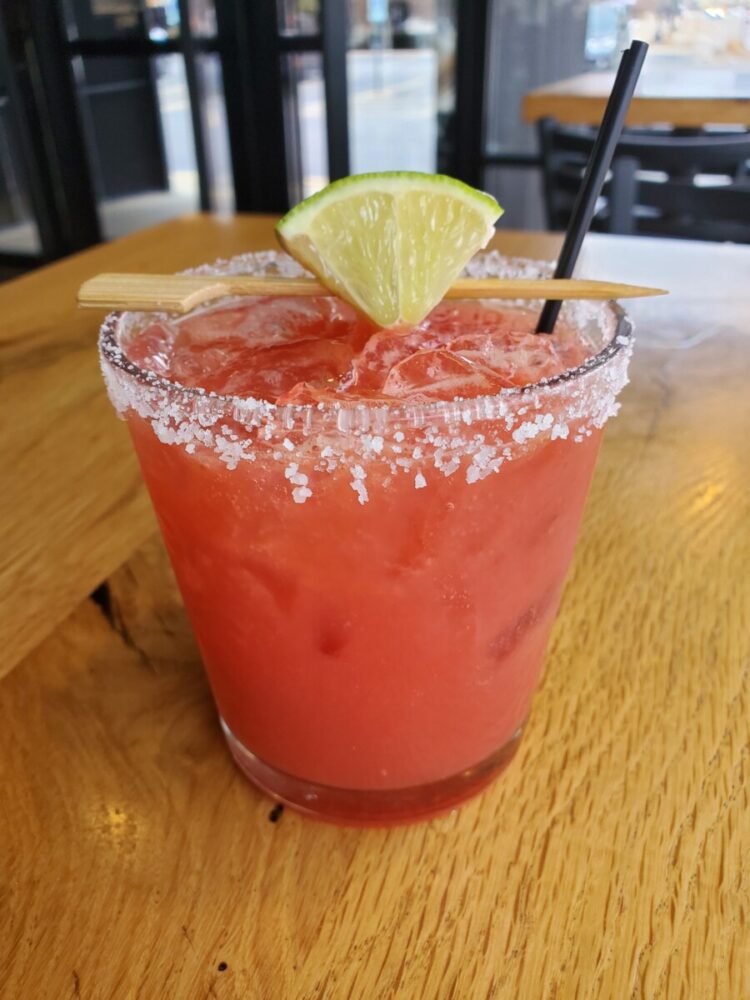 Big Bowl – Chicago, Lincolnshire, Schaumburg, Edina, Roseville, Minnetonka
Blood Orange Margarita
Tres Agaves Blanco Tequila, sour mix and blood orange puree
Make a reservation at the Big Bowl location nearest you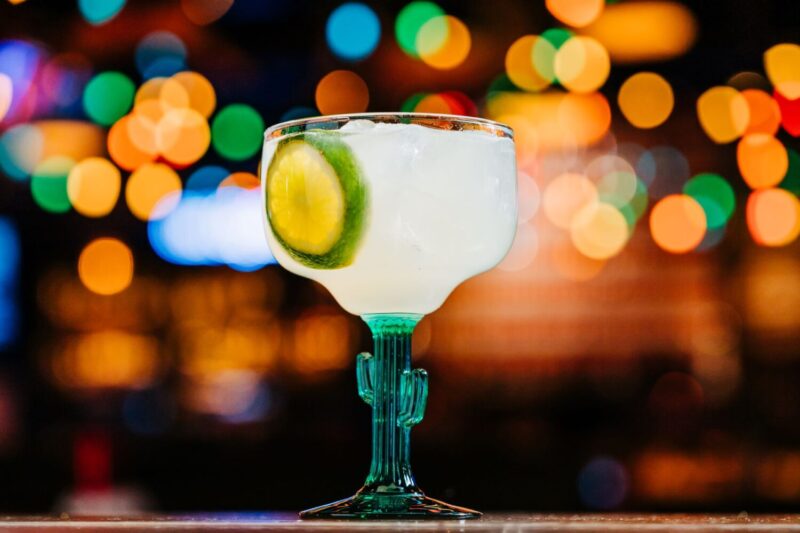 Bub City – Chicago
House Margarita
Blanco tequila, mezcal, lime and agave
Make a reservation at Bub City – Chicago
Espolon Reposado Tequila, Torres Magdala Orange, Greenbar Hibiscus Liqueur, black sea salt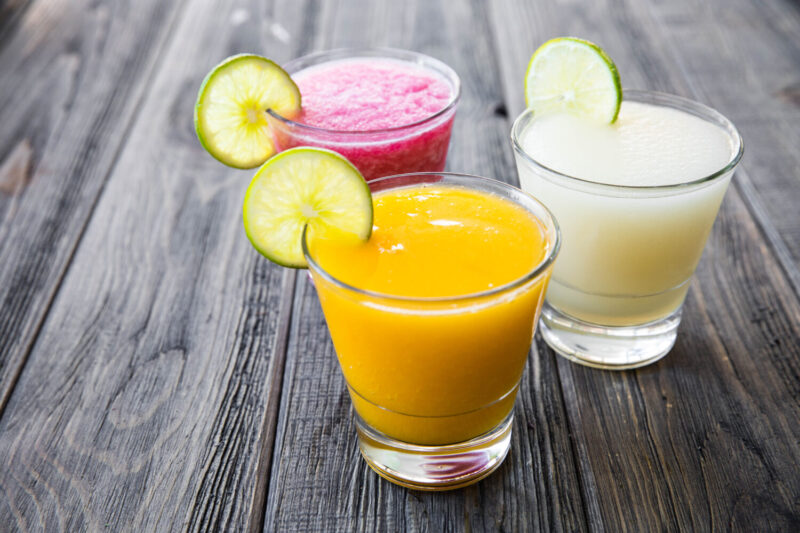 El Segundo Sol
On the rocks or frozen, El Segundo Sol offers a variety of margaritas in two sizes! A few of our favorites on the rocks: Prickly Pear with Sauza Hornitas Reposado and prickly pear juice or the Watermelon Margarita with Patron Silver, watermelon, agave nectar and jalapeño. Prefer frozen? Try the classic frozen margarita or the Frozen Strawberry Margarita
Make a reservation at El Segundo Sol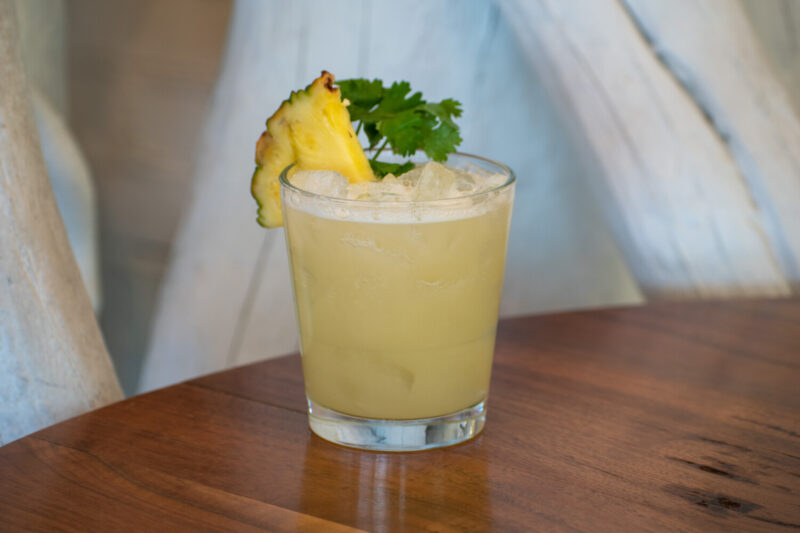 Ema
Slow Cheetah
Banhez Mezcal, fresno chile, pineapple, lime and coriander
Make a reservation at Ema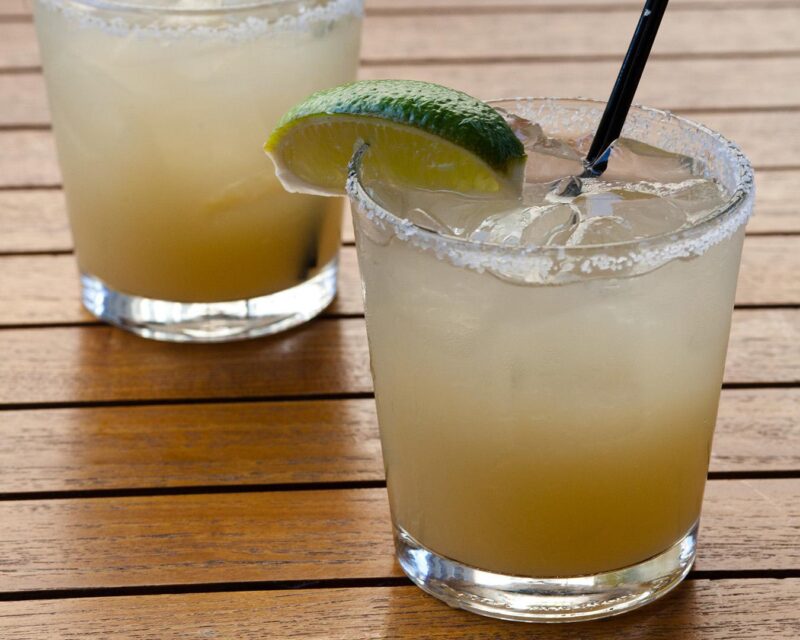 Hub 51
Fresh Squeezed Margarita
Corazon Tequila, Persian limes, agave
Make your reservation at Hub 51
Sister From Another Mister
Bahnez Mezcal, passion fruit, ancho, falernum
Smoky Paloma
Dos Hombres Mezcal, lime, Fever Tree Sparkling Grapefruit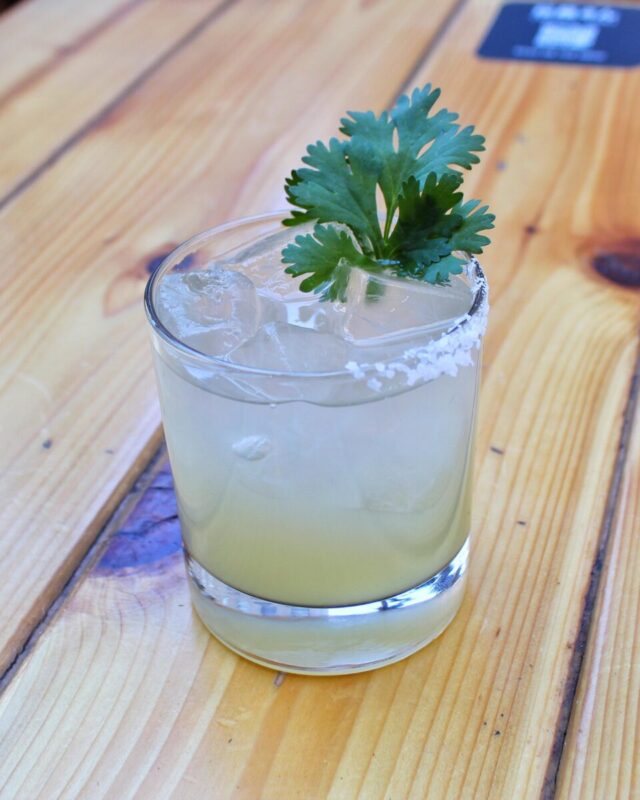 Ramen-san – River North, Fulton Market, Streeterville
Yuzu Margarita
Corazon Blanco Tequila, Espolon Reposado, cilantro
Make a reservation at the Ramen-san location nearest you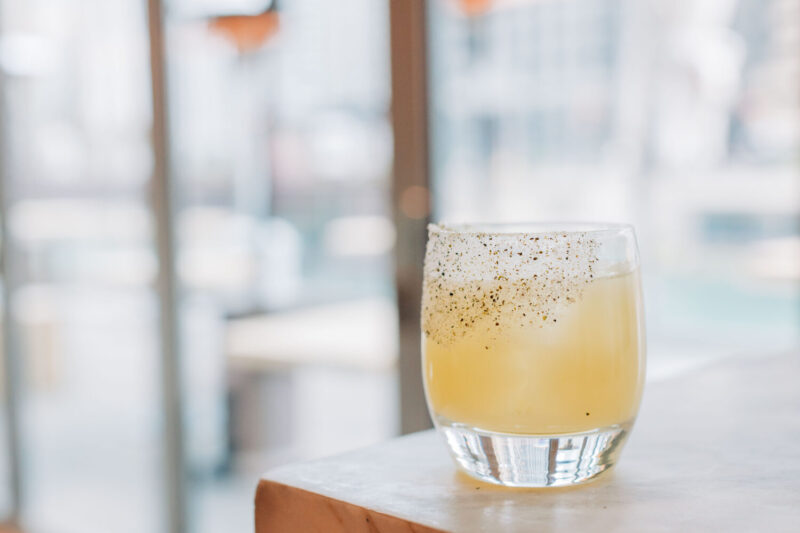 RPM Seafood 
Long Afternoon
Dos Hombres Mezcal, Giffard Pamplemousse, Poblano, Falernum 
Make a reservation at RPM Seafood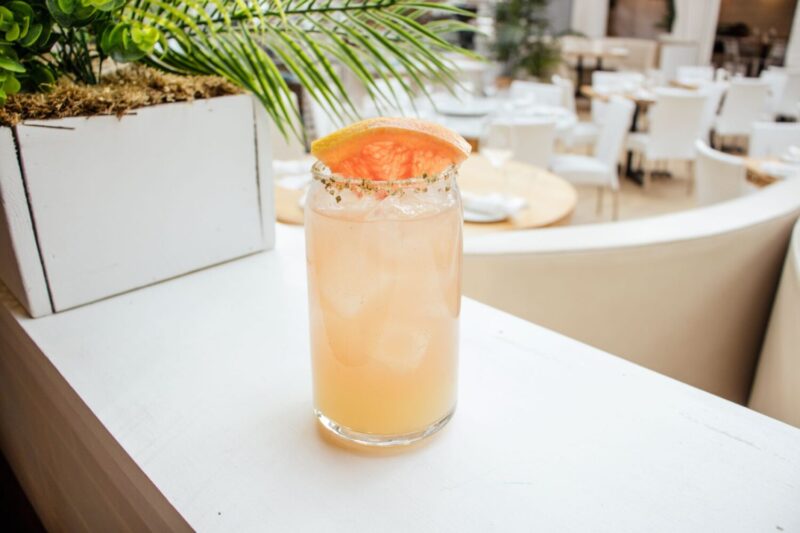 Summer House – Chicago, North Bethesda
Jalapeño Business
Tanteo Jalapeño Tequila, sparkling grapefruit juice, agave, jalapeño salt
Make a reservation at the Summer House location nearest you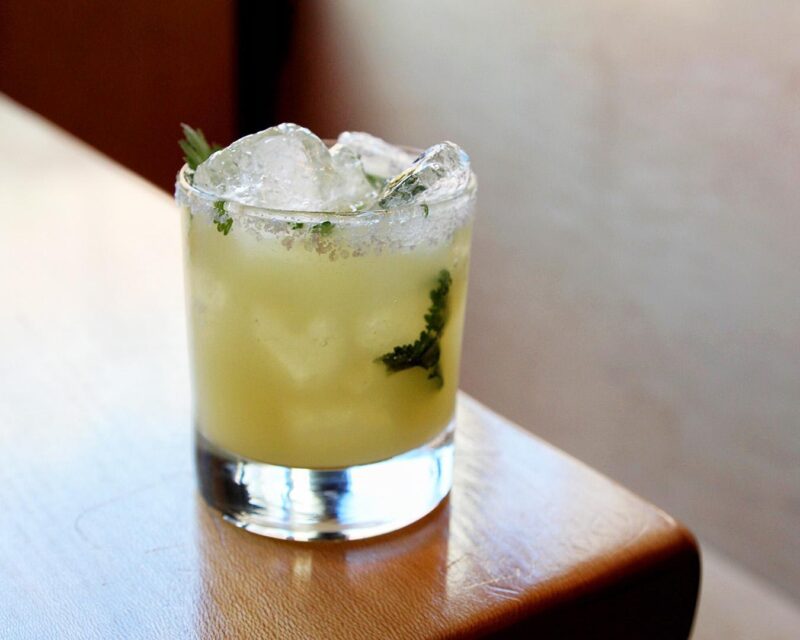 Sushi-san
Yuzu Margarita
Espolon Reposado, cilantro
Make a reservation at Sushi-san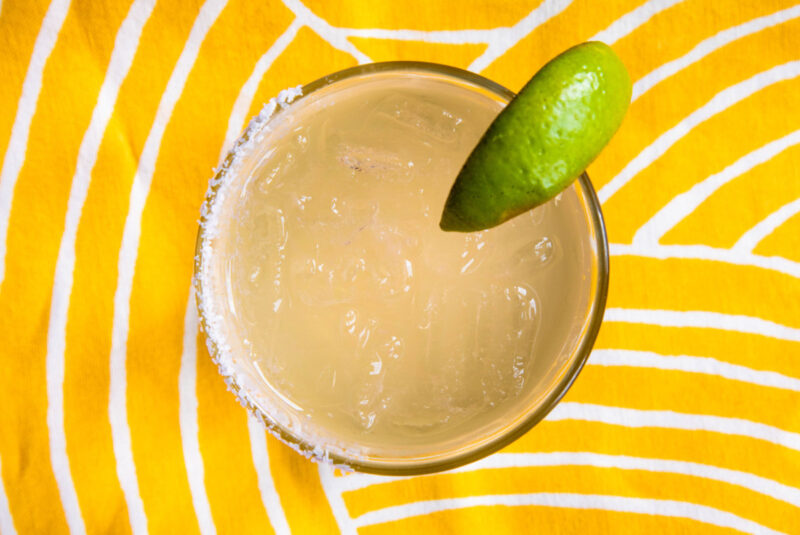 Tallboy Taco
Tallboy Margarita
Reposado tequila, lime and organic agave
Tallboy Taco is first come, first served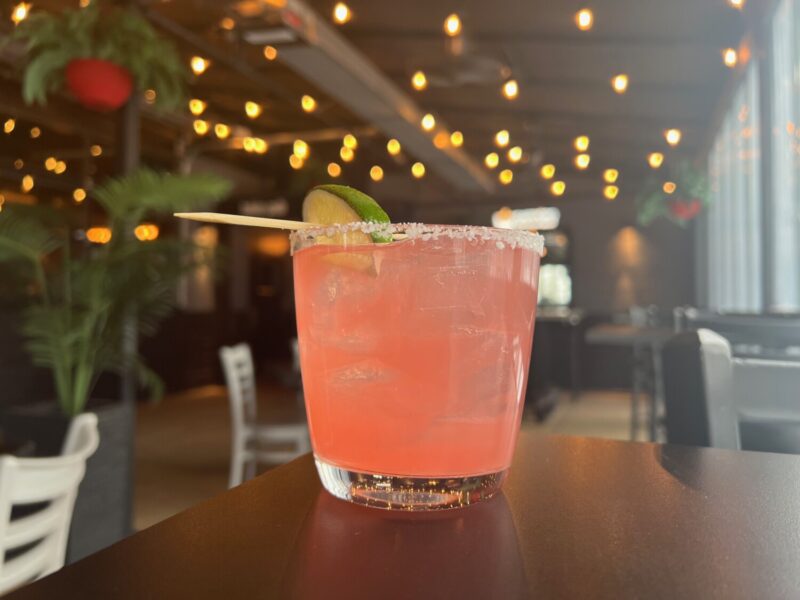 Tokio Pub
Passionfruit Margarita, Yuzu Margarita or Classic Margaritas
Pro tip: Every Tuesday in February, Tokio Pub's margaritas are $5, plus tax
Make a reservation at Tokio Pub