GLUTEN-FREE CHOCOLATE CHIP COOKIES
Recipe by Wildfire
These Gluten-Free Chocolate Chip Cookies from Wildfire are a game-changer. With a perfectly balanced combination of ingredients, they're crispy on the outside and chewy on the inside, making them the perfect gluten-free treat for any occasion. Whether you have dietary restrictions or simply love a good chocolate chip cookie, this recipe is a must-try.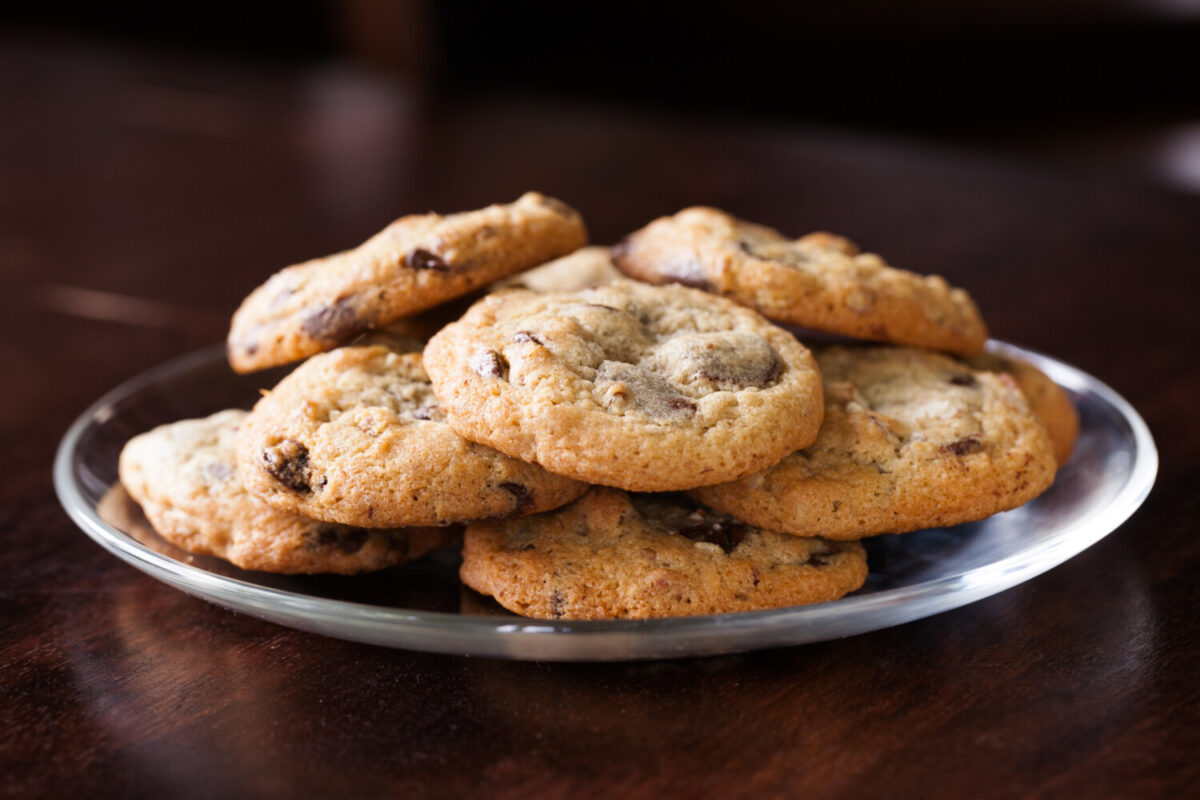 GLUTEN-FREE CHOCOLATE CHIP COOKIES
Bake a batch for your next gathering
Serving Size: 20 Cookies
Ingredients:
• 1 stick unsalted butter
• 1/4 cup granulated sugar
• 1/2 cup dark brown sugar
• 1 whole egg
• 1 egg yolk
• 1 Tbsp whole milk
• 1 tsp vanilla extract
• 1 1/4 cups gluten-free all-purpose flour
• 1/2 tsp Kosher salt
• 1/2 tsp baking soda
• 1 cup dark chocolate chips, 60%
Method:
1. Preheat the oven to 350 degrees.
2. Melt butter and cool to room temperature.
3. In a kitchen mixer using a paddle, cream the butter, brown sugar and granulated sugar for 2 minutes at medium-high speed. Scrape down the bowl with a spatula.
4. Add egg, egg yolk, milk and vanilla extract and mix for another minute.
5. In a separate bowl, whisk together all the dry ingredients including flour, baking soda and salt.
6. Add the flour mixture to the butter/sugar mixture and mix at low speed until combined.
7. Then add chocolate chips and mix until combined.
8. Scoop cookie dough into 2 Tbsp each and roll into balls.
9. Place 10 cookies on a parchment lined 18"x12" pan and refrigerate for 1 hour. Repeat with 10 cookies on another pan. Slightly flatten cookies before baking.
10. Bake at 350 degrees for 15-20 minutes or until golden brown.
11. Cool and enjoy.
Download the recipe