Hazelnut Oat Mocha
Recipe by Beatrix
Shake up your home coffee routine with this Hazelnut Oat Mocha recipe from Beatrix. Step 1: Stop by your local Beatrix and pick up the Voyager Espresso Beans by Beatrix Coffee Roasters, or purchase them online, at www.beatrixcoffeeroasters.com. Step 2: Follow the recipe below and have a chocolatey good coffee topped with creamy oat milk.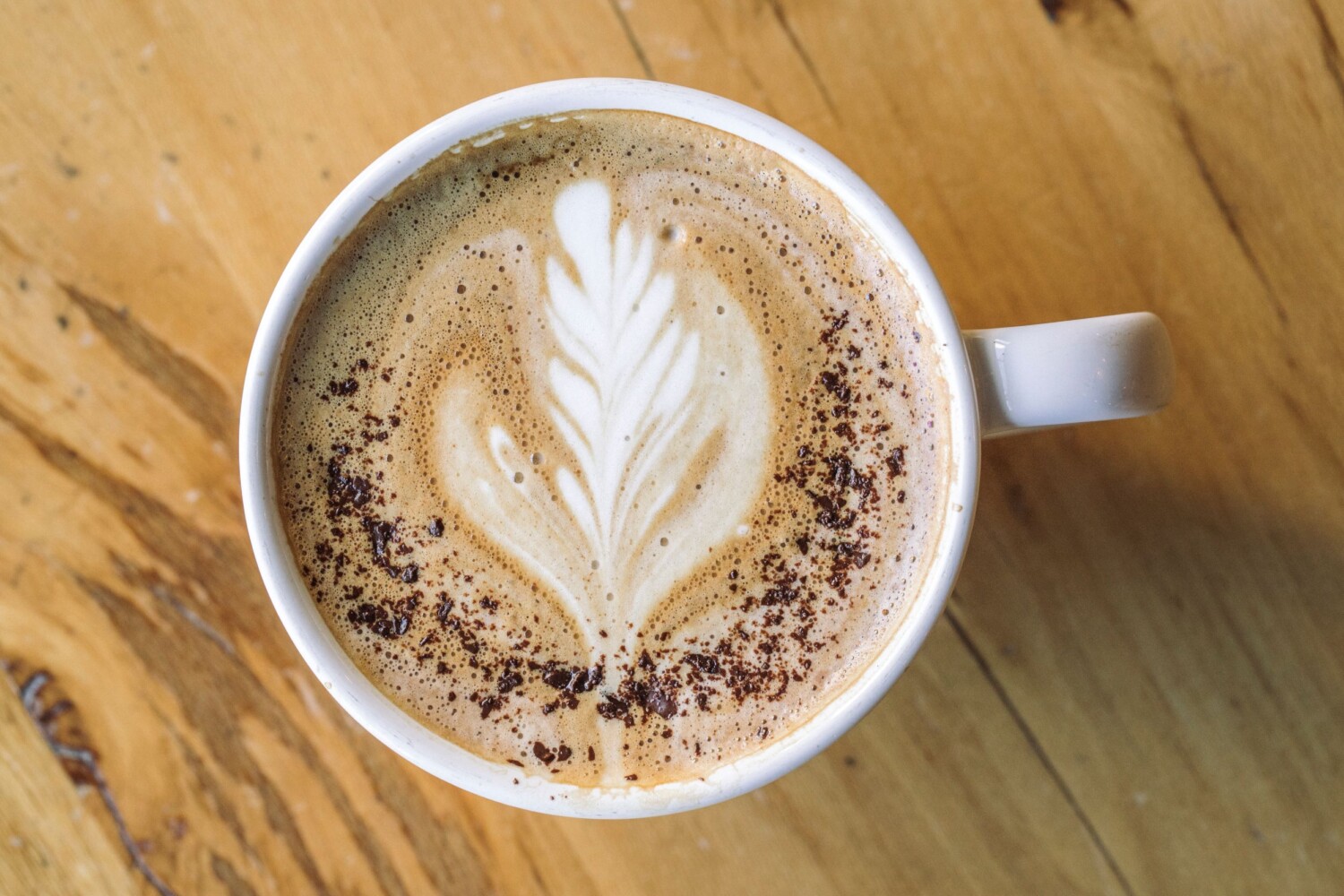 Hazelnut Oat Mocha
The Beatrix version of a traditional mocha
Serving Size: 1
Ingredients:
• 2 Shots Beatrix Coffee Roasters Voyager Espresso
• 2 Pumps Chocolate Sauce*
• 2 Pumps Hazelnut Syrup*
• 12 oz. Oat Milk

* You can use store-bought chocolate sauce and hazelnut syrup of your choice
Method:
1. Add chocolate sauce and hazelnut syrup to the bottom of a mug.
2. Pull two espresso shots. This can be done with an espresso machine or a Moka Pot.
3. Pour espresso shots into the mug. Stir espresso and syrup together until mixed.
4. Steam oat milk. If you don't have a milk steamer, you can warm it up on the stove. Once hot, pour on top of the espresso and syrup mixture.
5. Garnish with a drizzle of chocolate sauce and enjoy!
Download the recipe