Portofino Spritz
Recipe by Pizzeria Portofino
A spritz is truly summer in a glass and Pizzeria Portofino is sharing the recipe to their signature Portofino Spritz for you to try at home.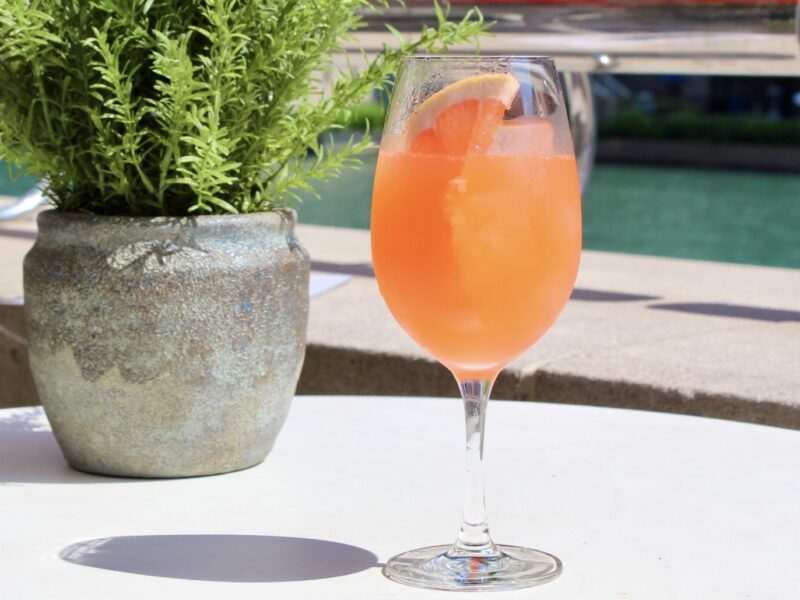 Portofino Spritz
Ingredients:
1.5 oz Campari
2 oz Giuliana Prosecco
.5 oz Grapefruit Juice
Splash of Soda Water
Grapefruit peel to garnish
Method:
1. In a large wine glass, combine the Campari, prosecco, grapefruit juice and soda water.
2. Add in a few large cubes of ice; lightly stir to combine.
3. Garnish with a grapefruit peel and serve immediately.
Download the recipe