San-etini
Recipe by Sushi-san
Sushi-san's manager and sake sommelier Daniel Bennett is sharing their riff on a classic Sake-tini with the San-etini. Using Japanese gin, elderflower liqueur, and orange bitters to accent the sake as well as St. Germain, adds a beautiful aroma and acidity. When looking for the perfect sake to use in your Sake-tini, Daniel suggests using any sake that is crisp and clean.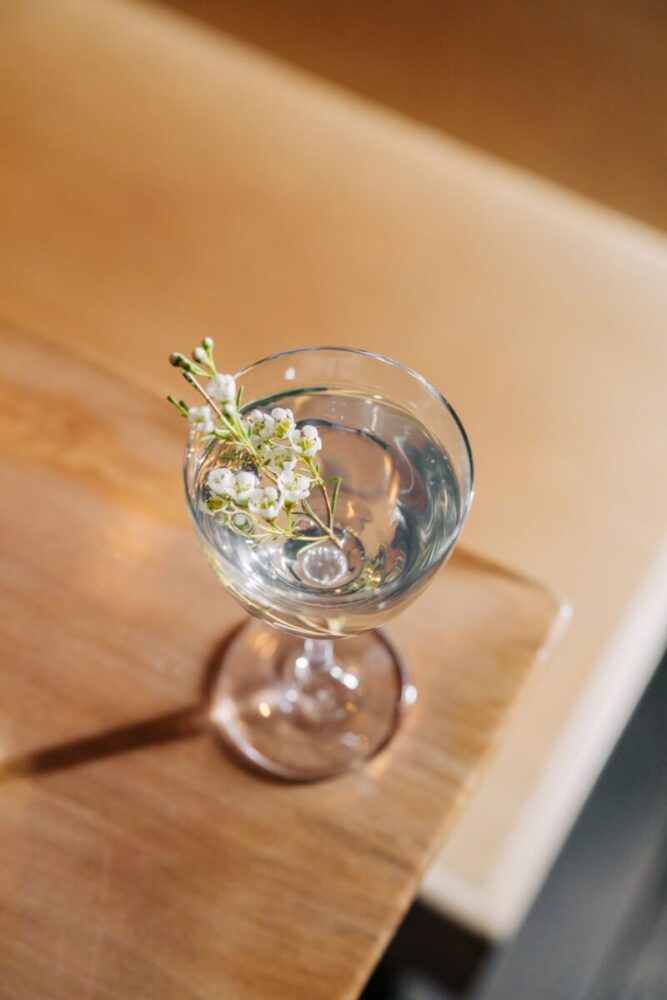 San-etini
A crisp and floral cocktail
Serving Size: 1 cocktail
Ingredients:
0.5oz St. Germain Elderflower Liqueur
1oz Nikka Coffey Gin
1.5oz Kurosawa Junmai Daiginjo Sake (Any crisp and clean sake can be used)
2 dashes Regan's Orange Bitters
Method:
1. Combine all ingredients in mixing glass with ice, stir, and strain into a Nick & Nora glass.
2. Express a lemon peel swath over the glass.
3. Garnish with an edible flower such as Alyssum.
Download the recipe