Spanish Charcuterie Cones
Recipe by Lil' Ba-Ba-Reeba!
Lil' Ba-Ba-Reeba! shares their fun and easy recipe for these Spanish Charcuterie Cones that are sure to be a hit with your guests. Follow the recipe or use it as inspo for your own creations!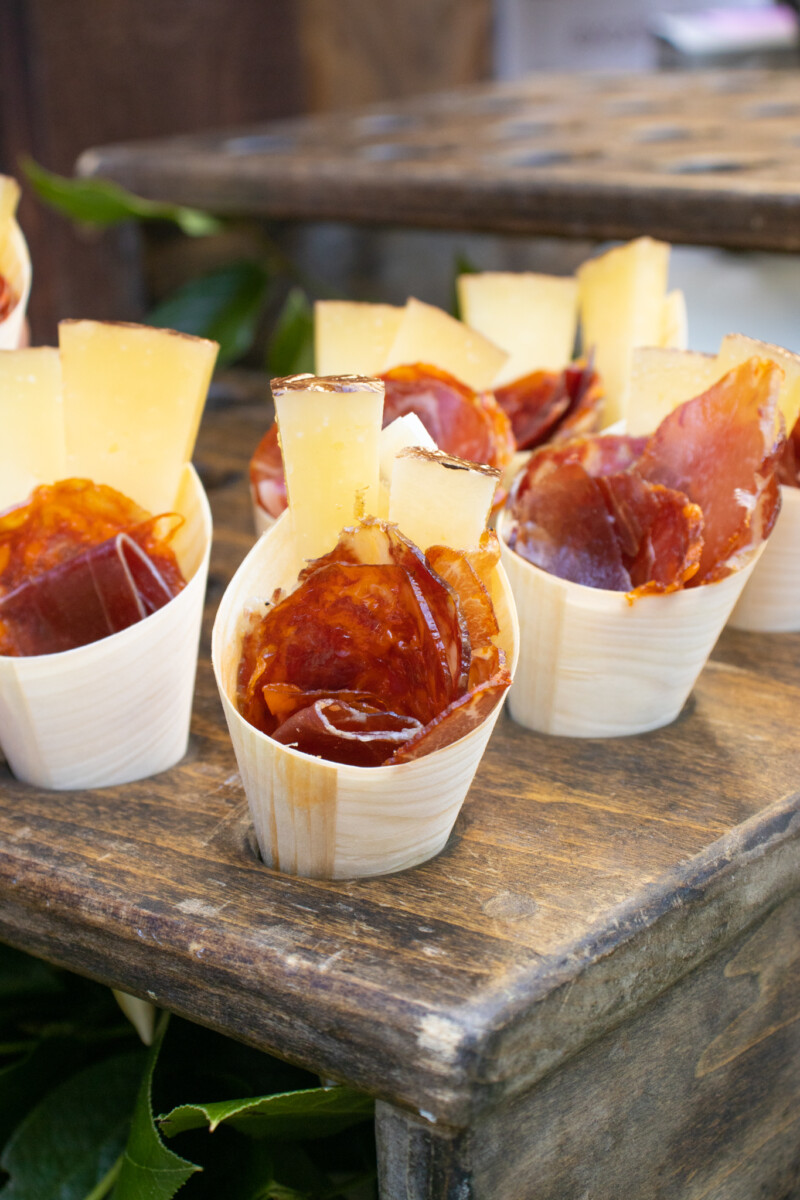 Spanish Charcuterie Cones
A fun addition to any party spread
Serving Size: 12 portions
Ingredients:
• 12 thin slices of cured Spanish chorizo
• 12 thin slices of salchichon
• 9 ounces of sliced cured Spanish ham, Serrano or Ibérico
• 9 ounces of Manchego cheese cut into small cubes
• 24 picos (mini breadsticks) - optional
• 12 paper or bamboo cones
Method:
1. Place 1 pico if using in the bottom of the cone.
2. Neatly arrange the meats and manchego in the cone.
3. If using picos, place the second one sticking out of the top.
Download the recipe