Spinach & Ricotta Gnocchi
Recipe by Saranello's
Saranello's Chef Mychael Bonner is a strong believer in the power of gathering your family around the dinner table and sharing something delicious to eat. He's here to help you answer the daunting question "What should we make for dinner tonight?".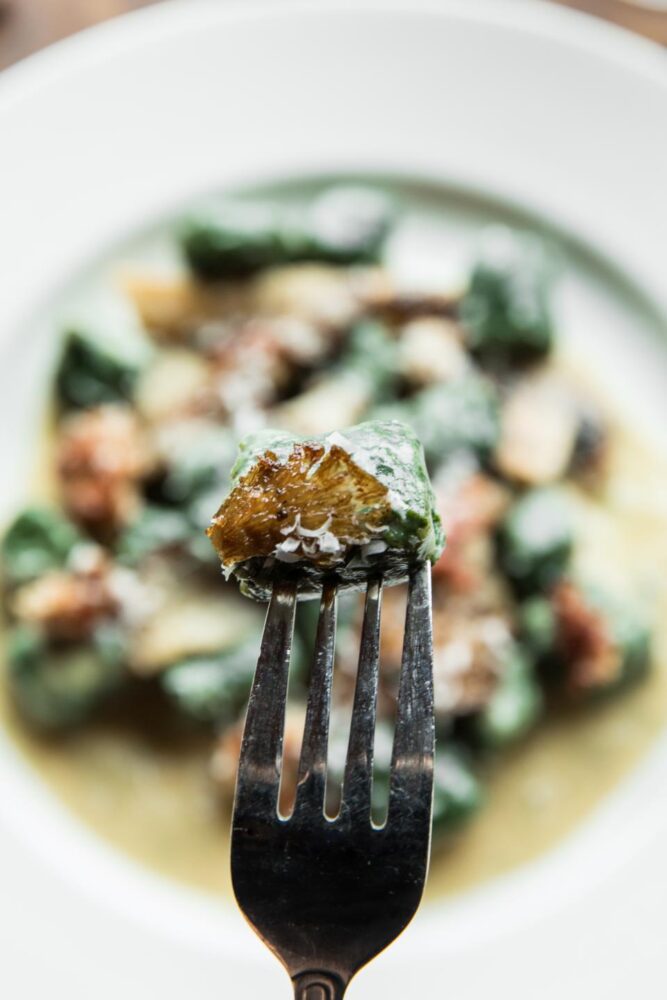 He suggests trying your hand at Spinach and Ricotta Gnocchi – it's simple, delicious and hearty! Watch and learn how Chef Mychael makes gnocchi at Saranello's his rustic Italian restaurant in Wheeling, IL.
"There are three steps to making gnocchi: prep, cooking and enjoying. All three can involve your family. Cooking at home and having your kids participate is a real bonding experience. It's something I've always enjoyed doing with my daughter."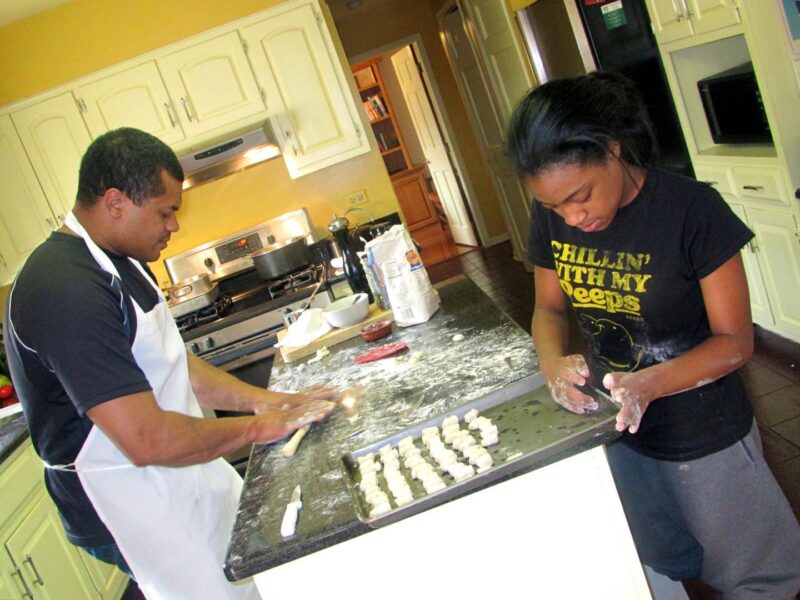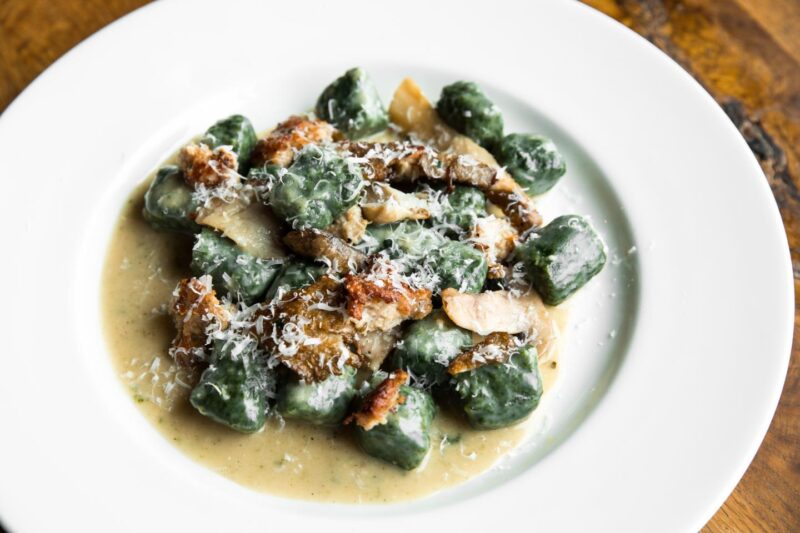 SAUCE:
"The sauces that work best for gnocchi are pesto, tomato Pomodoro or parmesan broth. Gnocchis take on the flavor of the sauces so something bold and bright works best."
Click here to get Chef Mychael Bonner's Classic Pesto recipe.
More of a meat sauce lover? Here's a recipe for il Porcellino's signature Gnocchi Bolognese. 
Spinach & Ricotta Gnocchi
Serving Size: 10
Ingredients:
3 cups Spinach, washed
1 1/4 lbs Ricotta, drained
1 Egg yolk
1 cup Grana Padana Parmesan, freshly grated
1 cup fresh Breadcrumbs
1 tsp Salt
1/4 tsp ground Black Pepper
1/2 tsp ground Nutmeg
1/2 lb All Purpose Flour
Method:
1. Cook the spinach in boiling water until very tender, approximately 5 minutes.
2. Cool in ice water.
3. Puree the cooked spinach in a food processor until very smooth.
4. Place the puree into cheesecloth, then place the cheesecloth in a strainer to drain for 30 minutes.
5. Wring out any excess liquid from the cloth.
6. Remove the drained spinach from the cheesecloth and place into a large bowl.
7. Add the ricotta, egg yolk, parmesan, bread crumbs, salt, pepper and nutmeg.
8. Using hands, mix together well.
9. Using a spatula, cut the all purpose flour into the spinach mixture until the flour is fully incorporated.
10. Place the mixture into a pastry bag. Dust the preparation area with flour, and pipe out the spinach mixture in a single row.
11. Cut into 1 inch logs.
12. In a large pot of boiling, salted water, cook gnocchi for 2-4 minutes, until they float to the top.
13. Gently toss with sauce, add additional parmesan as desired and serve.
Download the recipe