TRIPLE CASK OLD FASHIONED
Recipe by Ema
Ēma adds a Mediterranean twist to the classic old fashioned with a touch of fig. Using an extraordinary, blended bourbon that is aged up to 11 years from Master Blender Heather Greene, it is rounded out by a decadent caramelized fig syrup from Austin, TX producer, Liber & Co., creating a cocktail with a long, lingering finish.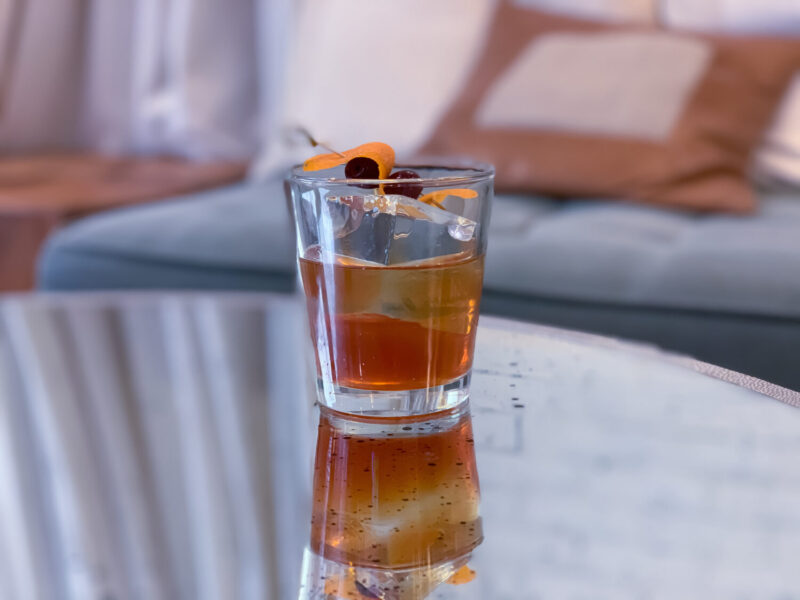 Looking to go out instead? Our team looks forward to seeing you.
TRIPLE CASK OLD FASHIONED
A classic old fashioned with a touch of caramelized fig
Serving Size: 1 Cocktail
Ingredients:
• 1/4 oz. Liber & Co. Fig Syrup
• 2 oz. Milam & Greene Triple Cask Bourbon
• 2-3 dashes bitters
• 1 large ice cube, plus ice for stirring
• 1 orange peel strip
• 1 candied cherry
Method:
1. Add syrup, bourbon and bitters to a mixing glass.
2. Add ice and stir for 30 seconds.
3. Strain over one large ice cube in a double old fashioned glass.
4. Spear the orange peel and candied cherry with a pick for garnish.
5. Serve immediately.
Download the recipe