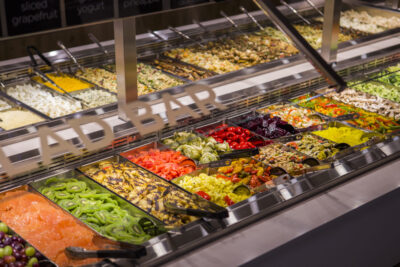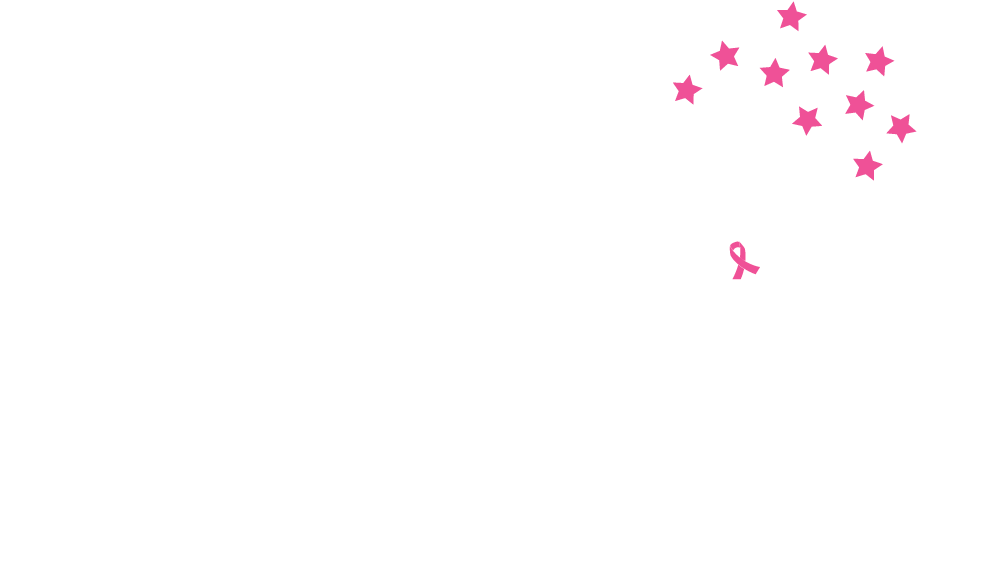 5 Ways To Elevate Lunchtime With Beatrix Market
Beatrix Market at Fulton Market is Back
The Beatrix Market located in Fulton Market is now open! If you're looking some lunchtime inspo, Beatrix Market can help you switch it up with the soup and salad bars, grab-and-go options and more! For information on catering, delivery and more visit Beatrix Market – Fulton Market.
Here are 5 ways to shake up your weekly lunch:
1. For the DIY-er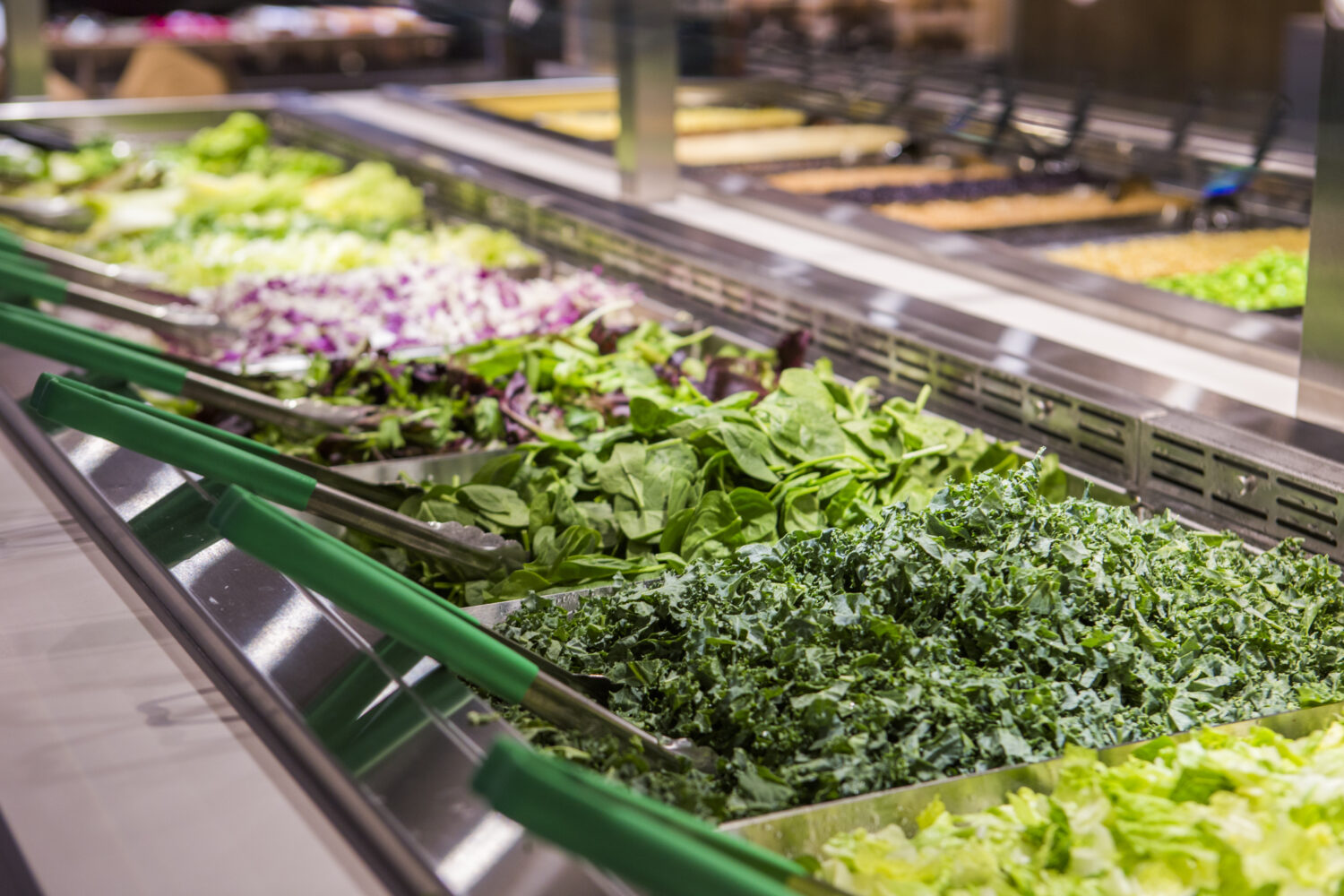 Sprouts, seeds and veggies – oh my! A visit to the salad bar is a must, where you can curate your own to-go box. Start with a bed of greens (including baby spinach, shredded kale and chopped romaine) or a helping of grains (such as quinoa and spelt), add in proteins from herb-roasted chicken to Baja tofu, and top with fresh veggies, cheese or dried fruit for extra texture. Don't have time to be a topping connoisseur? Add a chef-prepared salad from the grab-and-go cooler, such as Chicken Salad, Tuna Salad, or Cauliflower with Golden Raisins.
2. For the perpetually cold office-goer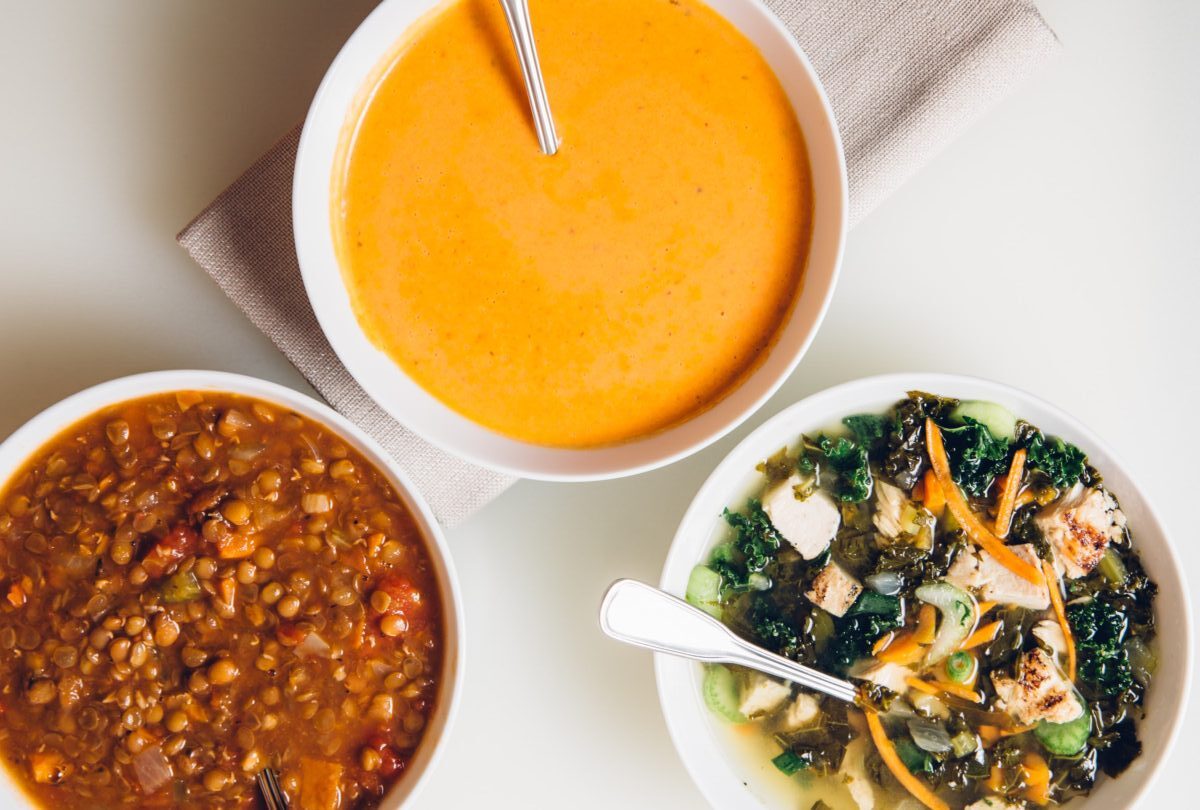 Warm up with a selection of soups that rotate daily, with favorites including Broccoli Cheddar, Mushroom Bisque and Vegan Tortilla. Pro tip: Be sure to grab a freshly-baked roll for the ultimate dip – but you already know that! Want something a little more substantial? Visit the hot bar (it's back!) for weekly specials including Baked Ziti, Green Curry With Tofu and BBQ Turkey Meatloaf, or staples such as Macaroni & Cheese, Steamed Broccoli and Rotisserie Chicken.
3. For the co-worker with a sweet tooth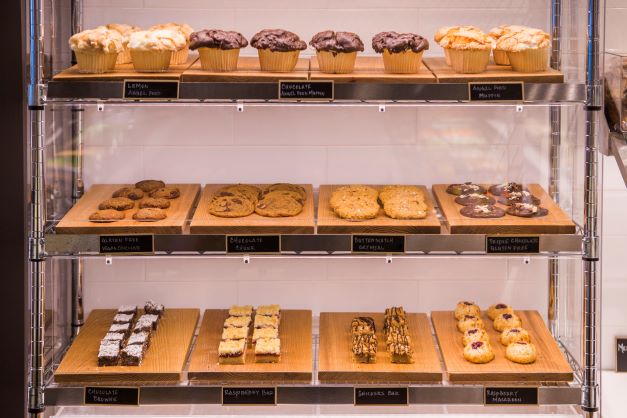 By 3:00 PM, that sweet treat you passed on getting earlier is haunting you, and the granola bars in the break room aren't going to cut it. Stock up on Angel Food Muffins, Marshmallow Crispies, house-baked cookies and more during your stop at Beatrix Market (Chocolate Chunk, we're looking at you), and don't forget to take into account that your team will likely want a bite.
4. For the busy bee who sneaks errands in during lunch break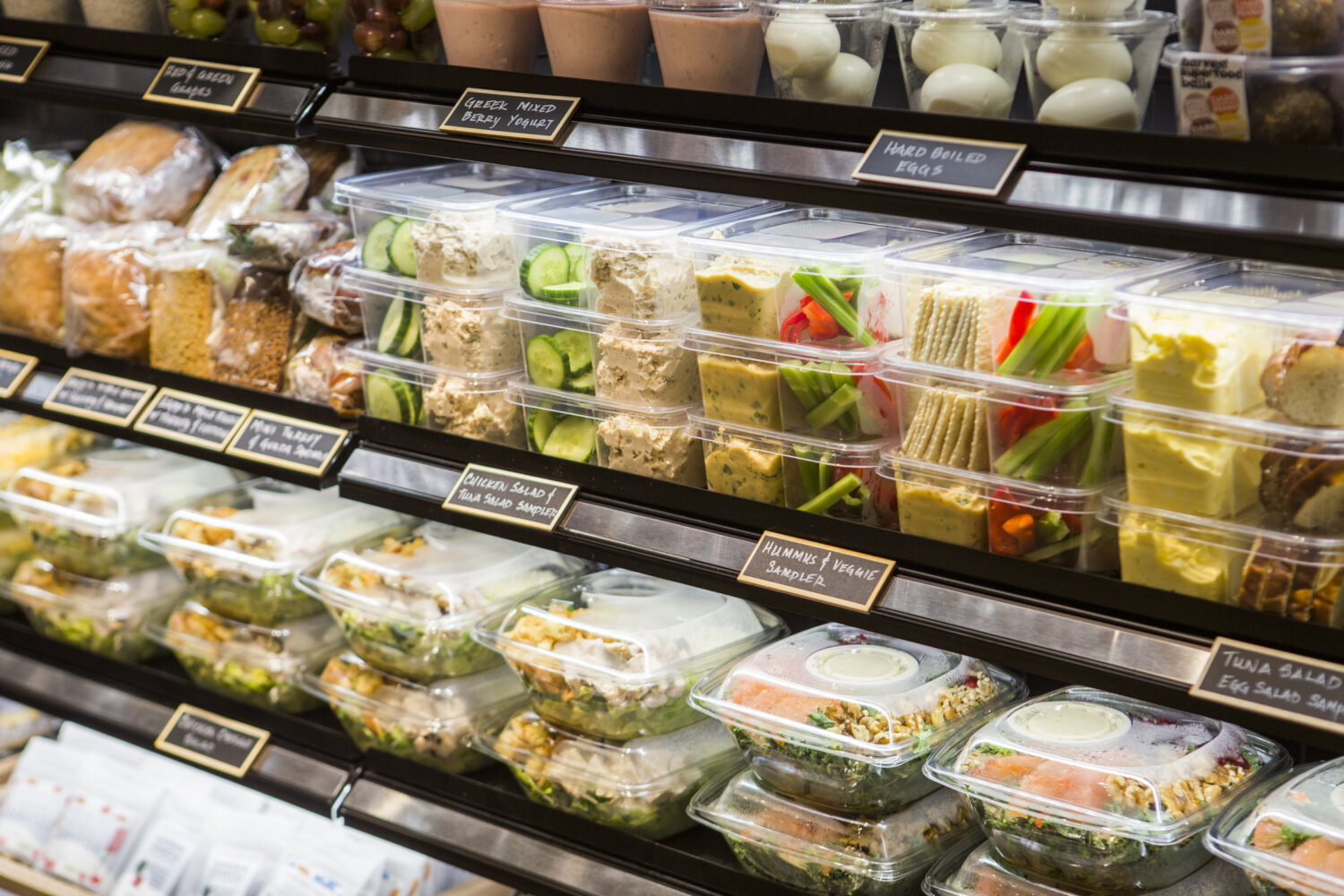 You made all of the returns you needed and finally responded to the 10-person group text you wanted to mute, but there's not enough time to order lunch and wait for it to be ready. Take advantage of the grab-and-go options made daily, including sandwiches, wraps, snack boxes, salads, parfaits and more. Brought lunch from home but still want a little more "umph"? Grab a side of Grilled Salmon, Everything Hard Boiled Eggs or even a bag of chips to complete the meal.
5. For the weekday warrior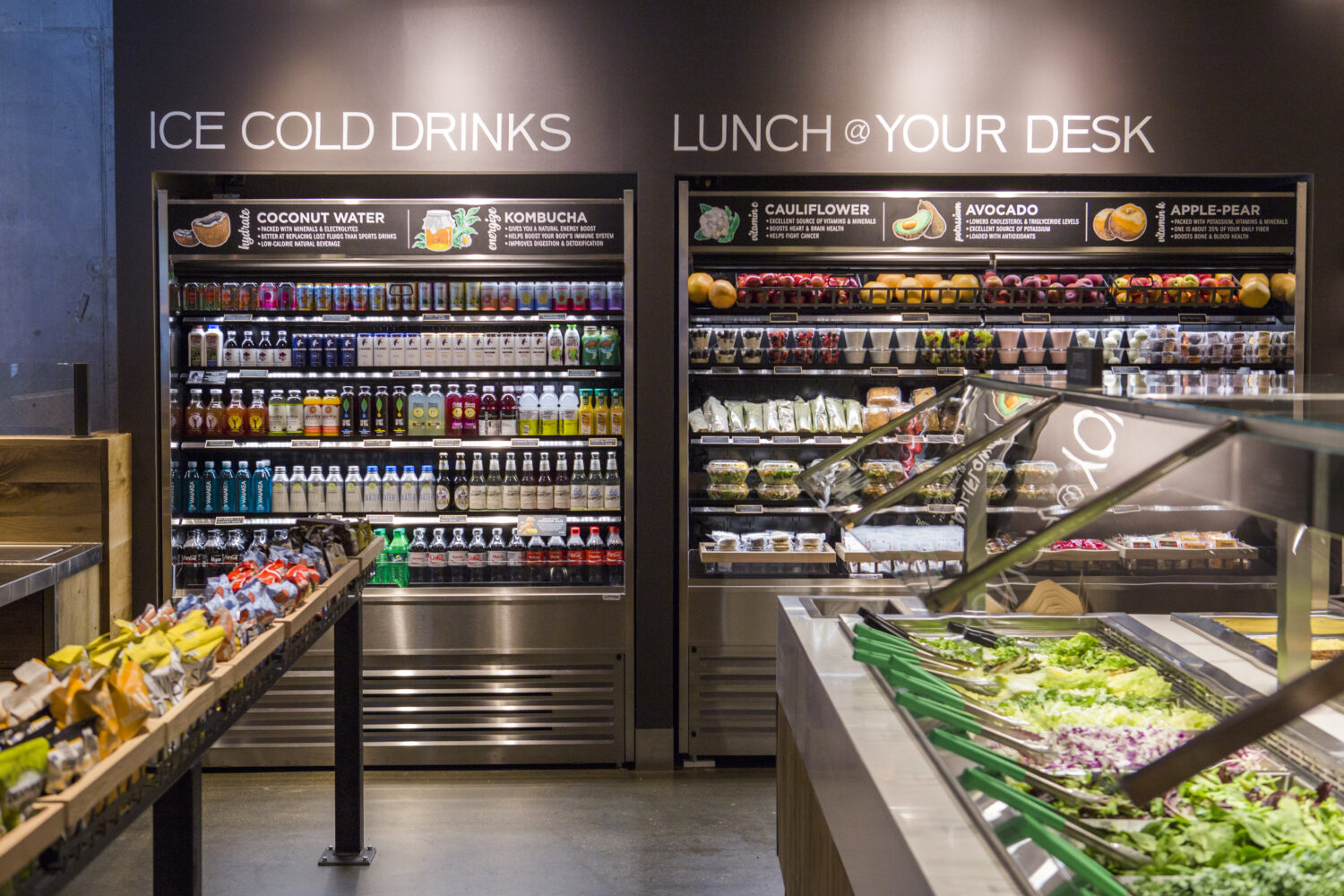 Heading to a friend's housewarming straight from work? Stop by the wine rack to select a bottle of wine and a locally-brewed beer, kombucha or something bubbly. With a cooler full of unique and local options, you're covered from an afternoon pick-me-up to happy hour at the office.
---
Beatrix Market is located at 834 W. Fulton Market. The market is open from 11:00 AM – 3:00 PM every Monday through Friday, and offers a build-your-own salad bar with greens, grains, toppings and dressings, grab-and-go options, soups, cookies, wine, non-alcoholic beverages and more.
Contact the Beatrix Market team to learn more about catering for your next event.