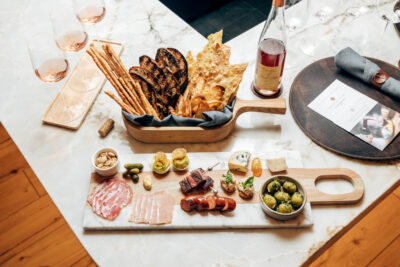 How to perfect your charcuterie board
You're four steps from the board of your dreams
It's hosting season! While we sometimes love to show off our culinary skills, we don't always want to spend hours cooking—cue the charcuterie boards. We chatted with Executive Chef Max from The Oakville Grill & Cellar to get his tips to help elevate our charcuterie game. At The Cellar Door inside The Oakville Grill & Cellar, Chef Max Robbins and his team are experts at crafting seasonal charcuterie boards that complement the wine-tasting experience. Through a thoughtfully curated assortment, you can opt to have the team take your tasting experience to the next level with flavors that harmonize perfectly with the wine selection.
In search of a Napa wine-tasting experience without leaving Chicago? Learn more about The Cellar Door.
Reserve your spot at The Cellar Door.
Ready to get started? Here are Chef Max's tips for crafting a charcuterie board that will leave you swooning.
1. Embrace a Theme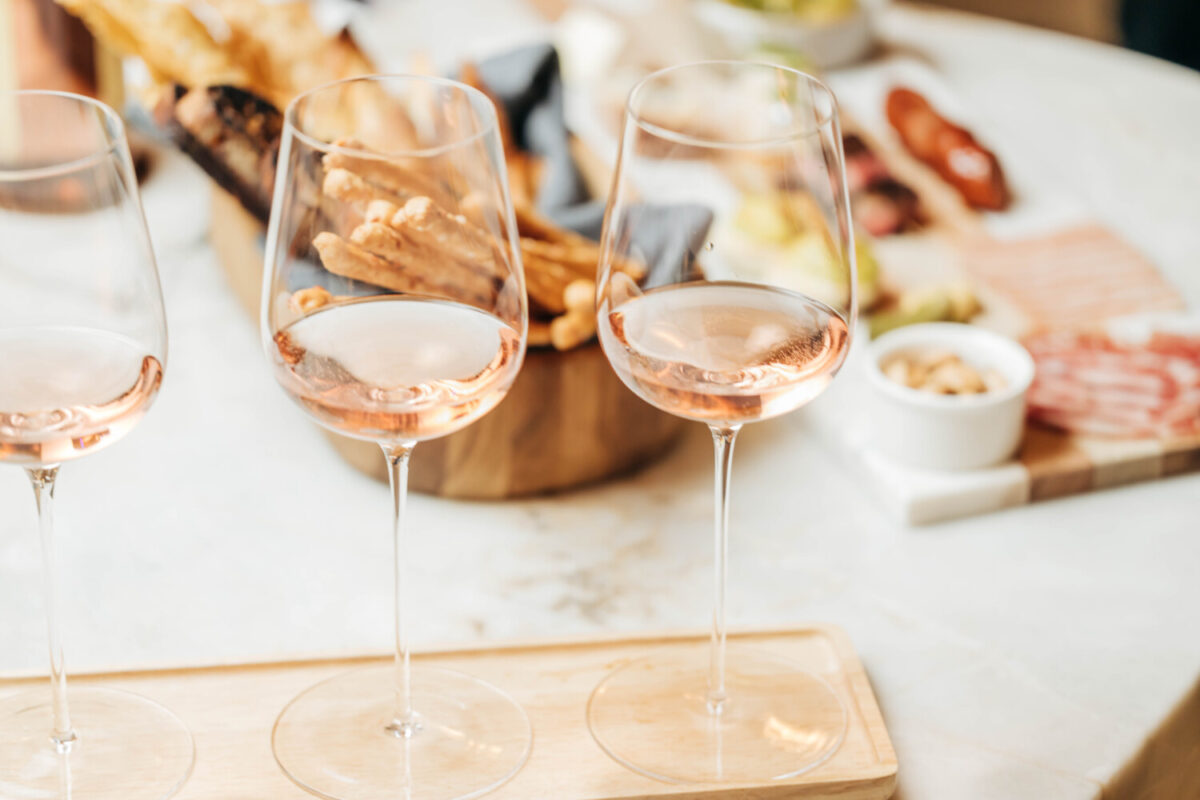 At The Cellar Door, the charcuterie boards are inspired by the immersive tasting experiences offered by Napa Valley vineyards. It's not merely about pairing olives and wine—it's about creating an all-encompassing culinary journey. Choose a theme that resonates with you and let it guide the curation of your board. Present a delightful array of foods that are meant to be enjoyed alongside the wines, and let the wine itself shine as a protagonist.
2. Use Quality Ingredients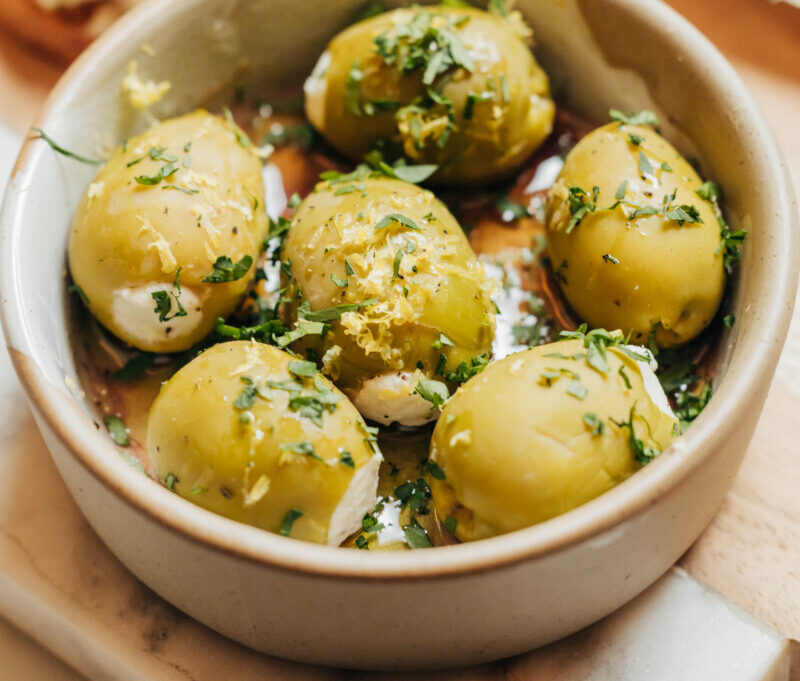 Chef Max emphasizes the importance of using fresh and seasonal ingredients. Take a simple ingredient and enhance its flavor with a marinade or thoughtful addition. For instance, for The Cellar Door, the team marinates rich Gordal Olives in a blend of fine olive oil, lemon zest and a touch of black pepper. Another recommendation is to infuse Marcona almonds with fragrant rosemary, allowing them to develop layers of flavor over the course of a day.
3. Keep it Simple with a Touch of Surprise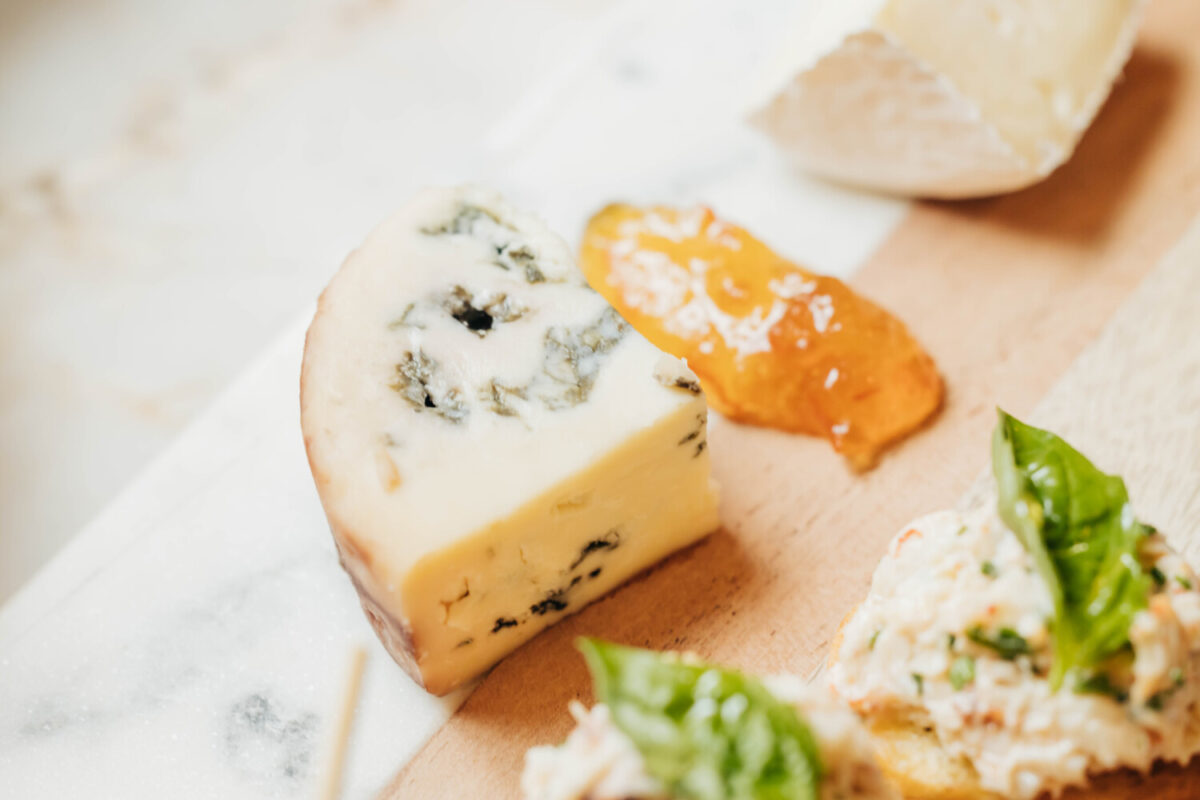 When it comes to charcuterie boards, Chef Max embraces the notion that less is more. Begin with crowd-pleasing favorites and then let your imagination run wild by introducing one or two unexpected elements. At The Cellar Door, Chef Max incorporates the smoky nuances of chorizo, whether it's expertly smoked or cooked to perfection on the grill. And don't forget to curate a trio of cheeses—combine soft and hard varieties crafted from different milks to add depth to your board.
4. Let Your Creativity Shine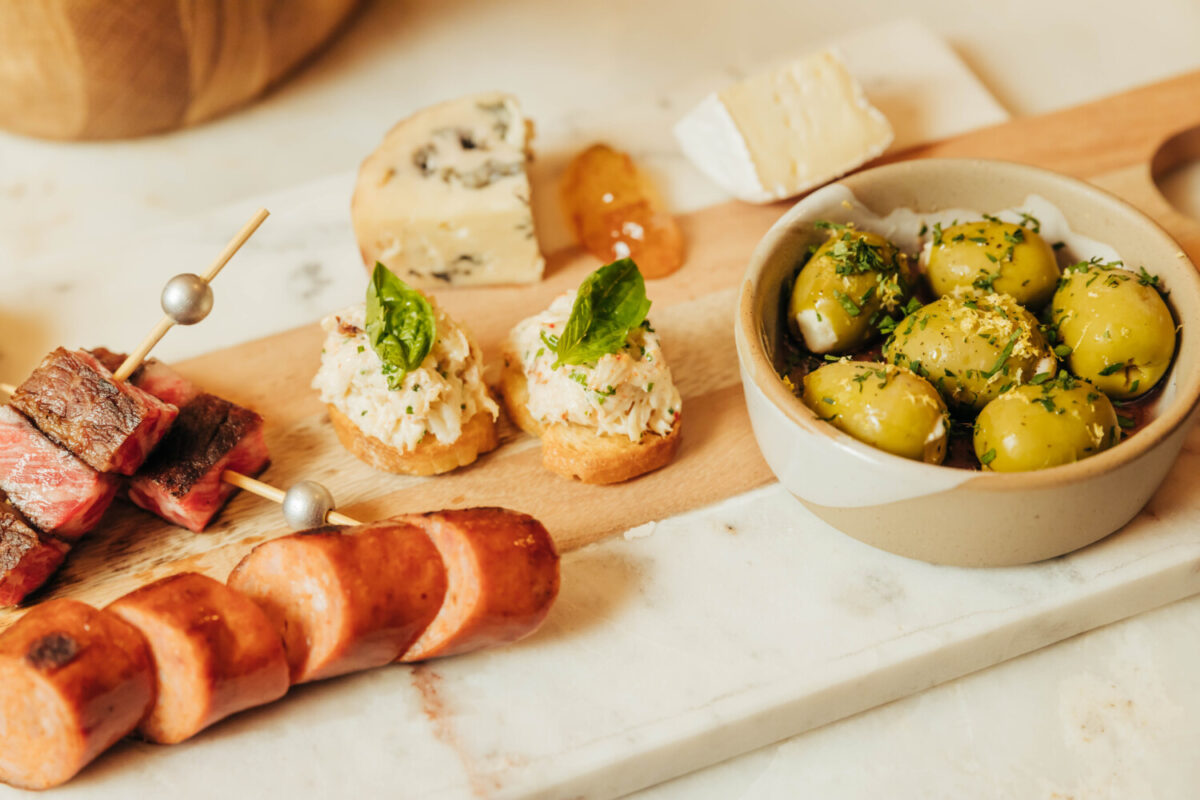 Crafting the perfect charcuterie board is an art form that evolves with practice. There's no right or wrong way to arrange ingredients on a charcuterie board; it's an expression of your unique style and vision. Embrace your inner artist, have confidence, and revel in the process. With practice, you'll develop your style and make the board uniquely yours.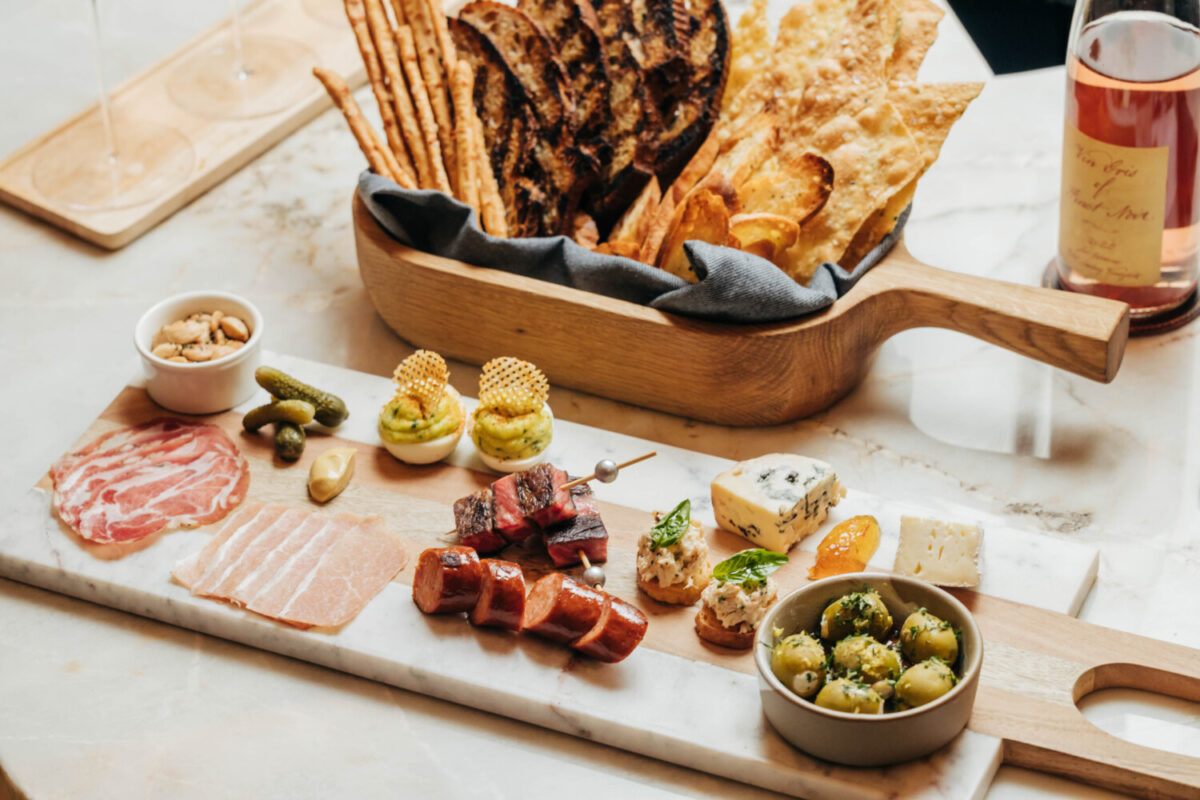 Be sure to add on a charcuterie board curated by Chef Max and team at The Cellar Door experience. Make a reservation for The Cellar Door.