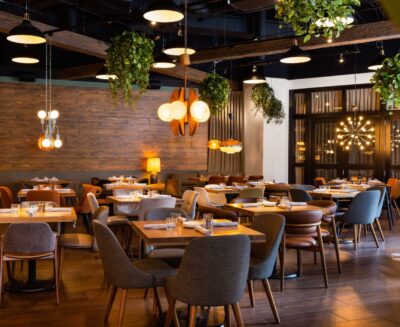 Eat Your Way Through The (Work) Day At Beatrix – Loop
Your Guide to the Latest Beatrix Opening
Commuters, theater-goers and Loop-livin' Chicagoans: rejoice! Beatrix is NOW OPEN in the Loop (155 N. Wacker) and just like its neighborhood where the 9 to 5 grind doesn't stop, the new full-service Beatrix is open Monday-Friday serving up coffee and pastry favorites, hand-crafted cocktails and beverages, lunch specials, and an after-work bar & lounge menu. Instead of packing the same lunch on repeat, opt to enjoy the Grilled Chicken Sandwich, Enlightened Caesar Salad or Wild Mushroom Teriyaki Bowl for a fresh and flavorful break in the day.
Whether you're starting your day in the coffee lounge, having a business lunch in the dining room, or meeting up with pals once that computer shuts, here's how you can do your "9 – 5" at Beatrix: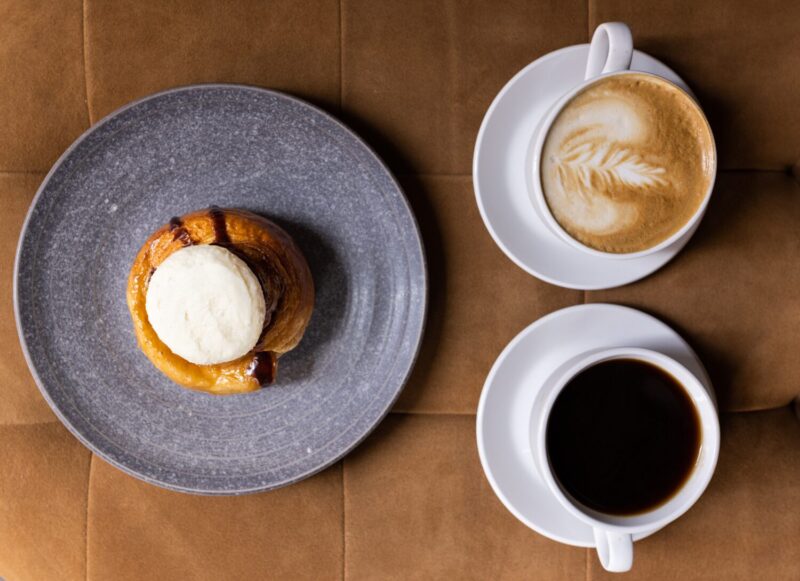 On The Way In To The Office….
Just as the wise Dolly Parton once said, it takes a lot of "cups of ambition" to get the day started, and that's why the coffee bar will have its espresso machines turned on by 7:00 AM. Enter the coffee bar at Beatrix, where you can order a Beatrix Coffee Roasters drip coffee, cold brew or specialty drink, such as the Hazelnut Oat Mocha, Iced Dulce de Leche Latte and Bulletproof Coffee, along with a selection of pastries from the freshly baked pastry case. With favorites including the Lemon Blueberry Muffin, the gluten-free Emmy's Cream Cheese Coffee Cake and the all new Kale & Cheddar Scone, forget about those old protein bars in the office lounge and enjoy a specialty pastry on your way in for the day. Need an extra boost? Pick up a fresh-squeezed juice to enjoy at your desk and feel good about drinking your Power Greens packed with kale, romaine, celery, pineapple and mint to get you through those deck slides.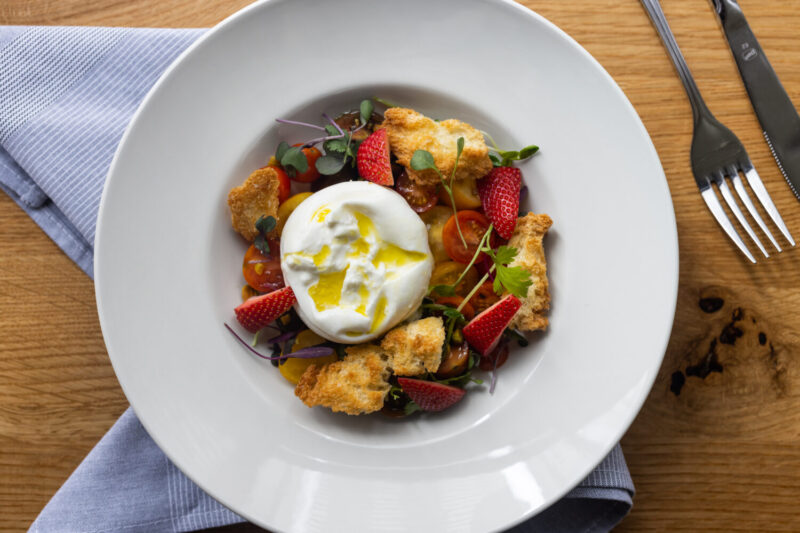 A Midday Change Of Scenery…
After four meetings and two phone calls that made you wish it was already Friday, luckily you have lunch scheduled with co-workers at 11:30 AM. The healthful meets delicious lunch menu is full of shareable snacks and entrees for all, including NEW favorites like the Vegan Corn Chowder, Spicy Tuna & Avocado Toast, Local Burrata and the Honeydew & Coconut Agua Fresca. Plus, indulge into familiar Beatrix favorites including Chicken Meatballs, Straight 'A' Salad, Prime Burger and Blackened Fish Tacos. Order a cocktail, a fresh-squeezed juice, or sip on a zero-proof option like the Rather Be Dry before heading in for your 1:00 PM presentation.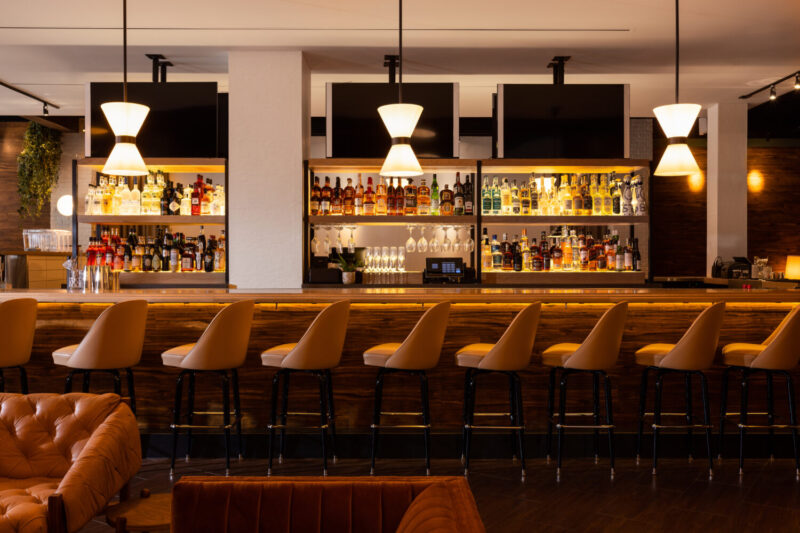 After Hours…
The day is done and you're feeling accomplished – AKA, the happiest hour of the day, or in our case, 4:00 PM – when we start serving up the bar & lounge menu! Grab a spot in the 95-seat bar and coffee lounge to enjoy $5 Select Beer, $6 Select Wines and $7 Hand-Crafted Cocktails. Before starting the commute back home, pair your sips with classic Beatrix dishes including the Prime Burger, Mushroom & Quinoa Burger, Mediterranean Salad and the Prime Steak Frites (because who wants to cook dinner after a long day anyway?).
Think you've figured out how to include Beatrix in your 9 to 5? We thought so – we'll go ahead and send you a cal invite! See you soon!
Beatrix is now open at 155 N. Wacker Dr. (entrance on Randolph and Upper Wacker). The restaurant will be open Monday through Friday for coffee and pastries from 7:00 AM – 7:00 PM, breakfast from 7:00 AM – 11:00 AM, lunch from 11:00 AM – 4:00 PM, and after-work bar & lounge food and drink specials from 4:00 PM – 7:00 PM. Breakfast, catering, private and semi-private dining options will be available mid-Summer 2022.
Make a reservation at Beatrix Loop.
View the Beatrix Loop coffee bar, lunch and bar & lounge menus.