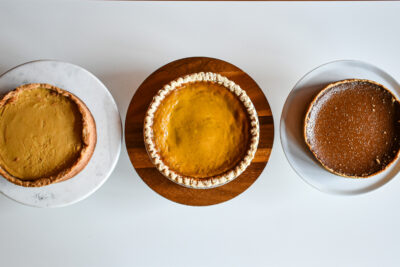 How To Make the Perfect Pie
Chef tips to achieve pie perfection
There's one person we know we can always go to for expert tips as it comes to baking pies, and that's Partner & Executive Pastry Chef Yasmin Gutierrez. Yasmin oversees the pastry program at all Beatrix locations and Beatrix Market. Follow along as she walks us through how to construct the perfect pie.
Hungry for more? Check out the Lettuce guide to our favorite pies. 

Step by Step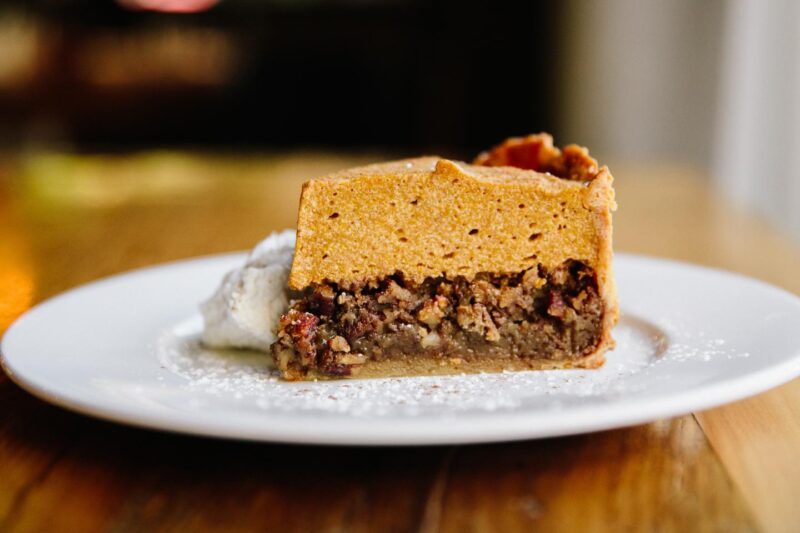 CRUST:
To make the perfect Pi Day treat, choose from two popular options:
Graham cracker crust – usually used in Pumpkin Pie or Cheesecake. PRO TIP: Pat this dough tightly in the pan so that it doesn't crumble!
Sugar dough – usually used in Pecan Pie or nut-based pies. PRO TIP: Roll this dough out really thin. It makes cutting the pie easier after baking.
*Always par-bake your crust. It helps keep the pie structured, together and keeps it from crumbling apart.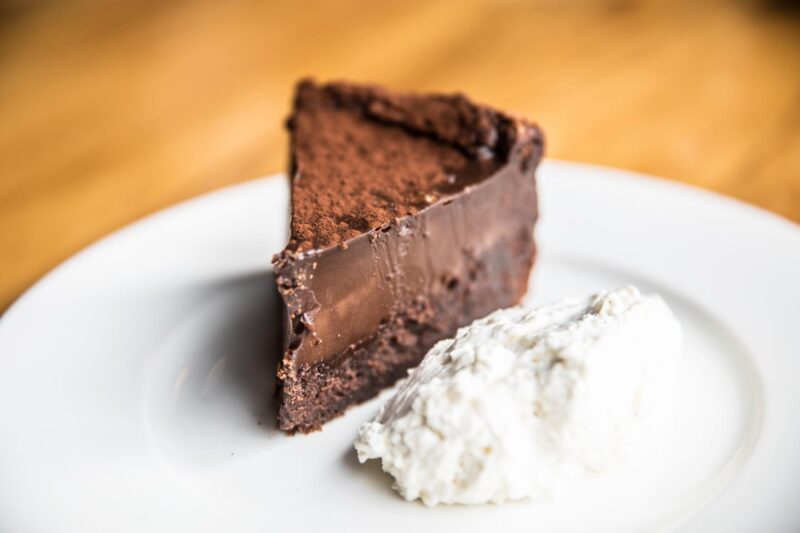 FILLING:
Simply mix all your ingredients together, pour in the batter, and bake! This is where you can be creative; add chocolate to pecan, and spices to your batter, use different nuts for more flavor — think outside the box!
*Look at your recipe and make sure it has an ingredient, like heavy cream, buttermilk or sour cream. Those ingredients have more fat, which means more flavor and moisture!
SIGNS YOUR PIE IS READY TO TAKE OUT OF THE OVEN: The outside of the pie will rise and crack, and the center will be "jiggly." When you see that, it is time to take it out to avoid overbaking and keeping your pie full of moisture!
LET IT COOL: Because of the high heat, allow 30 minutes for your pie to cool, and put it in the refrigerator overnight. PRO TIP: Never serve your pie the day you baked it!
Try the Beatrix recipe for the gluten-free Tall, Dark & Handsome Chocolate Cake.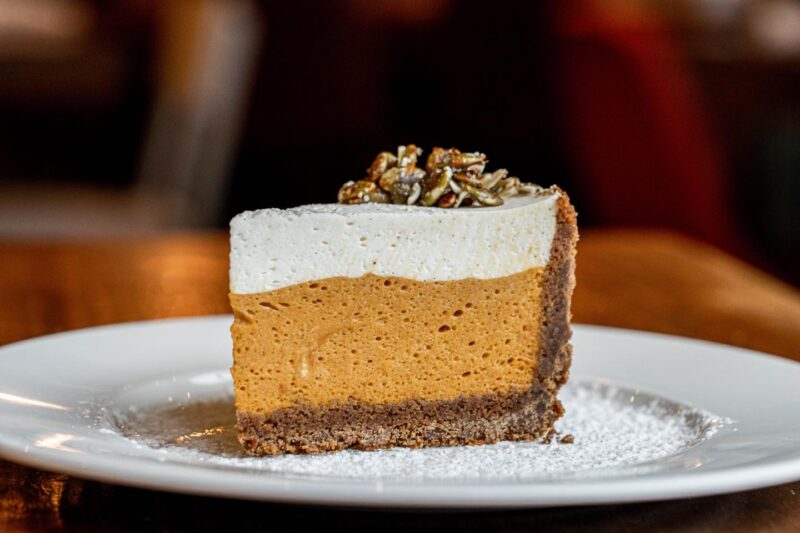 TOPPING:
Once the pie is completely cool and has rest overnight, it's time for a topping like whipped cream, chocolate mousse, or crumbled nuts & spices. PRO TIP: Don't over whip your whipped cream; it will start to separate and get watery!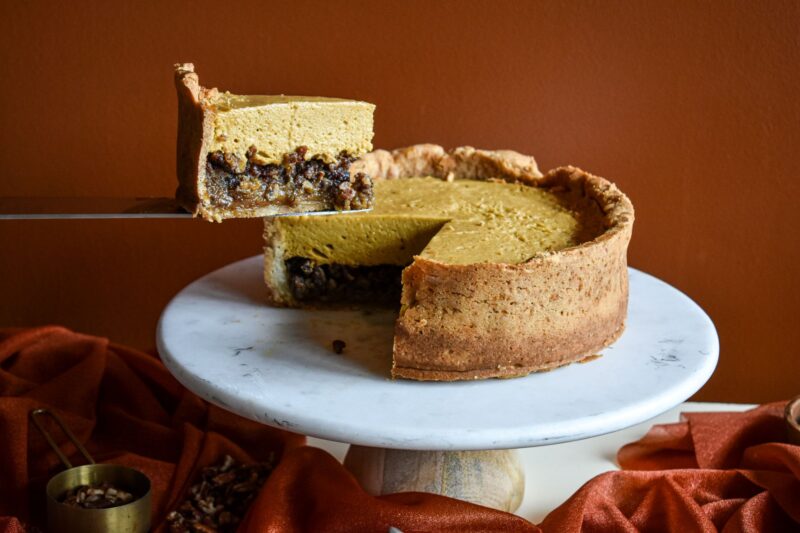 Bonus:
HOW TO GET THE PERFECT SLICE: Always cut with a clean, warm knife. Between each slice, dip your knife in hot water to ensure a clean, smooth cut every time.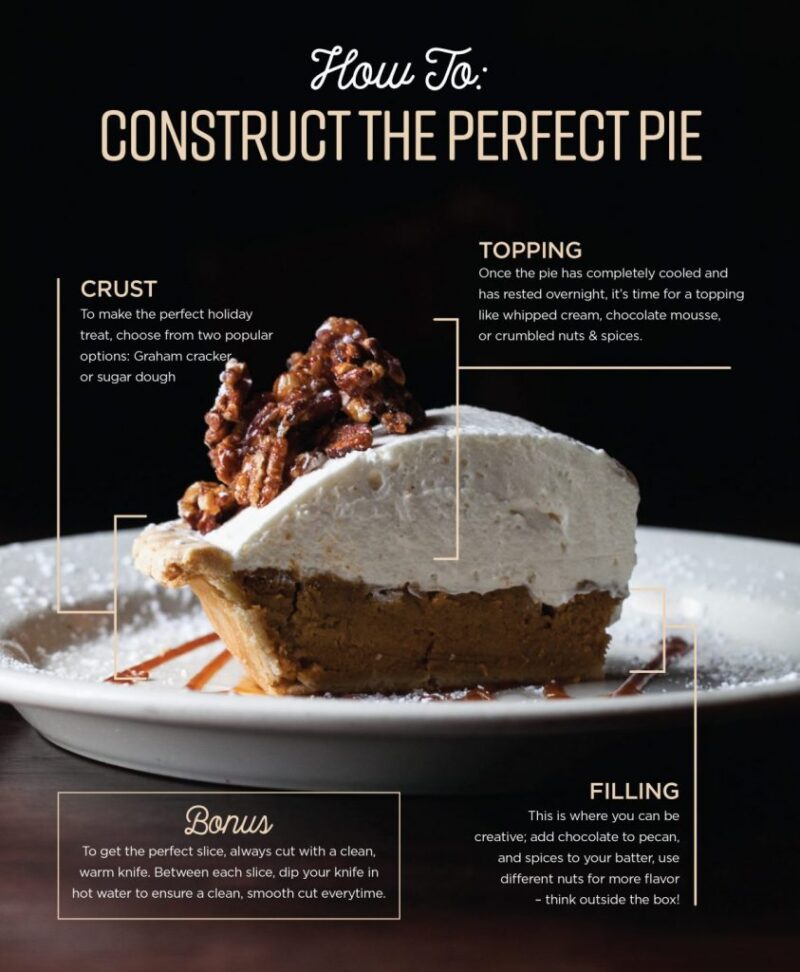 Wildfire is sharing the recipe to making the perfect blueberry pie, click here.