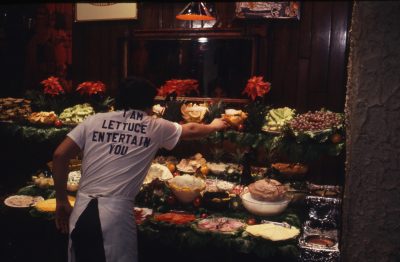 Lettuce Look Back: Highlights of Lettuce Entertain You from 1971 – Today
Cheers to 51 years
As we approach our 51st anniversary, let us say thanks to all of our loyal friends and the teams who have made this possible. Lettuce Entertain You Restaurants is a family-owned business, open on earth since June 10, 1971 at 11:31 AM with R.J. Grunts.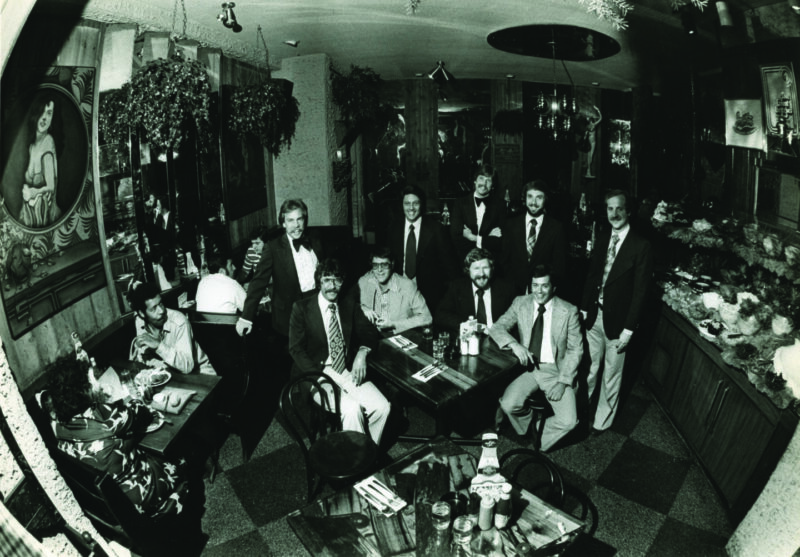 Lettuce look back on some of the milestone moments throughout our history that made us who we are today!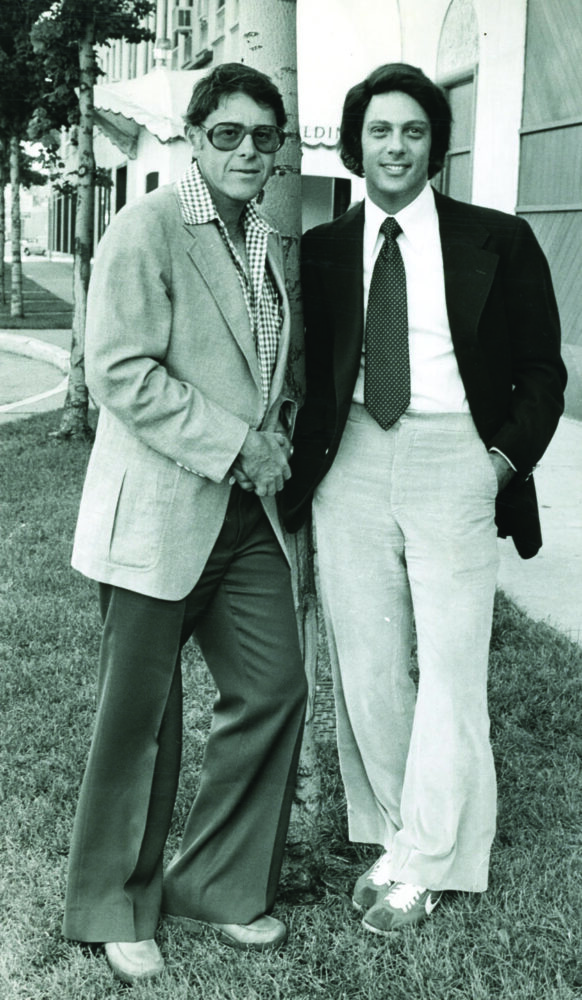 1971: Rich Melman and Jerry A. Orzoff open their first restaurant, R.J. Grunts. It takes three months to catch on and then becomes one of the hottest restaurants in Chicago. Dan Aykroyd, John Belushi, John Candy, Gilda Radner, Joel Grey, Bonnie Hunt, The Pointer Sisters, Peter Max, the Maharishi and Steve Stone and Bobby Douglass are just a few of the famous guests in the 70s. Thanks to Bobby, half of the Bears' team were also frequent guests.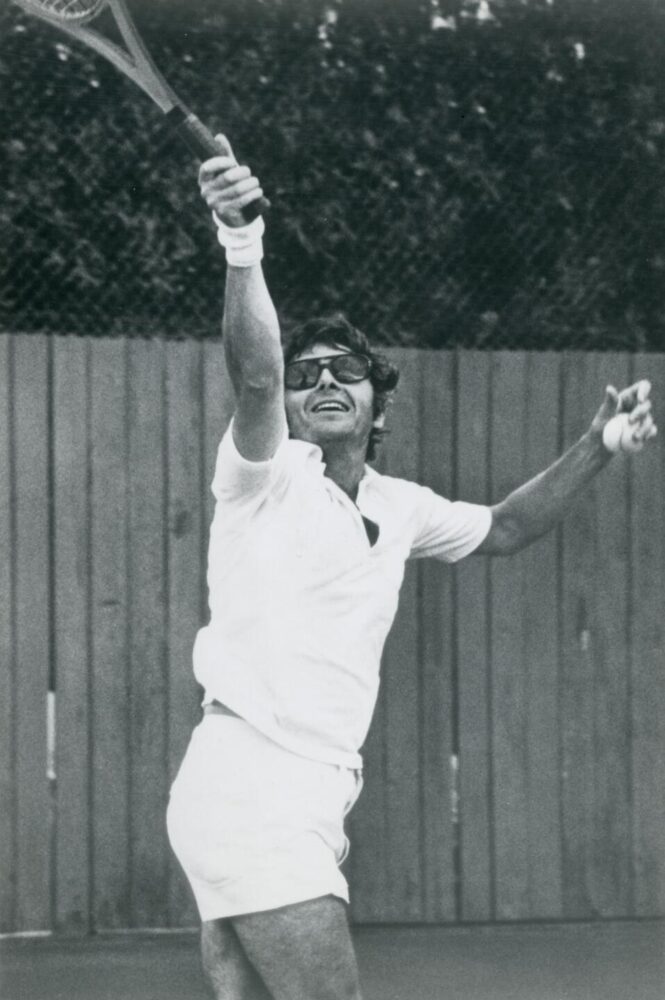 1972: After one year, Rich and Jerry pay off R.J. Grunts. Jerry talks Rich into retiring and moving to Los Angeles with him. After four months in Los Angeles, Rich is bored with retirement and anxious to get back to Chicago. He never thinks about retirement again.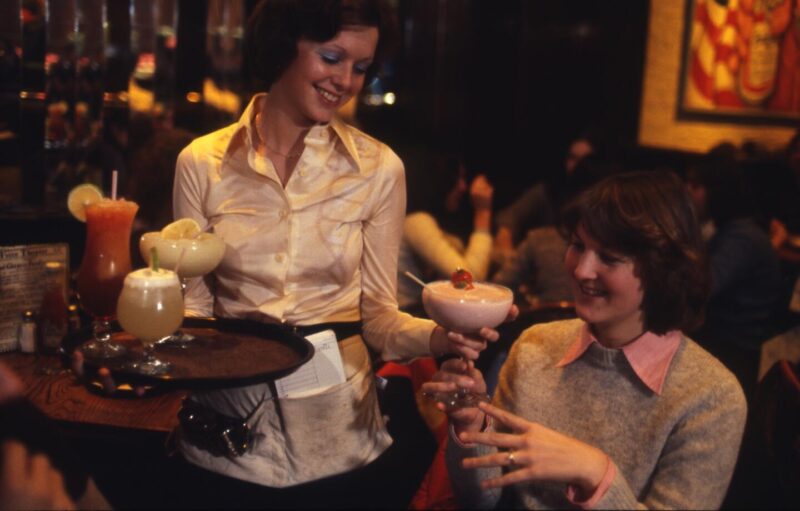 1973: The second restaurant, Fritz, That's It, opens in Evanston with Fred Joast as partner.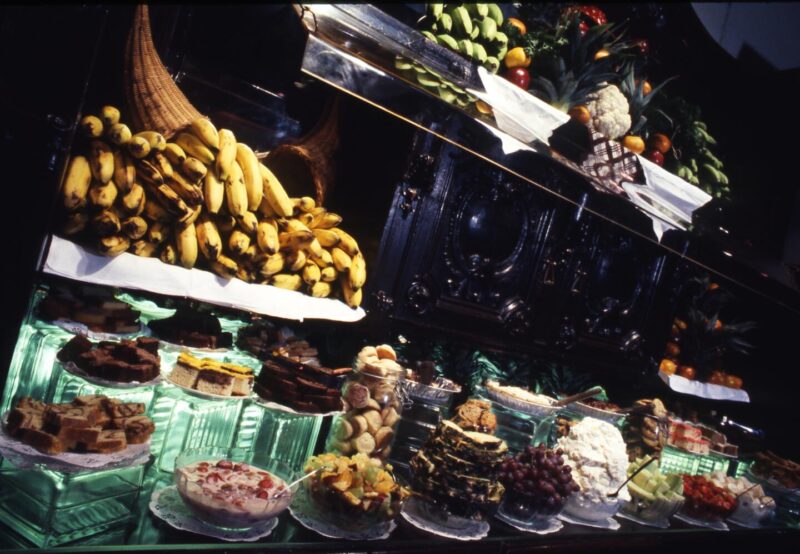 1974: The Great Gritzbe's Flying Food Show opens and features a cheese bar and a dessert bar.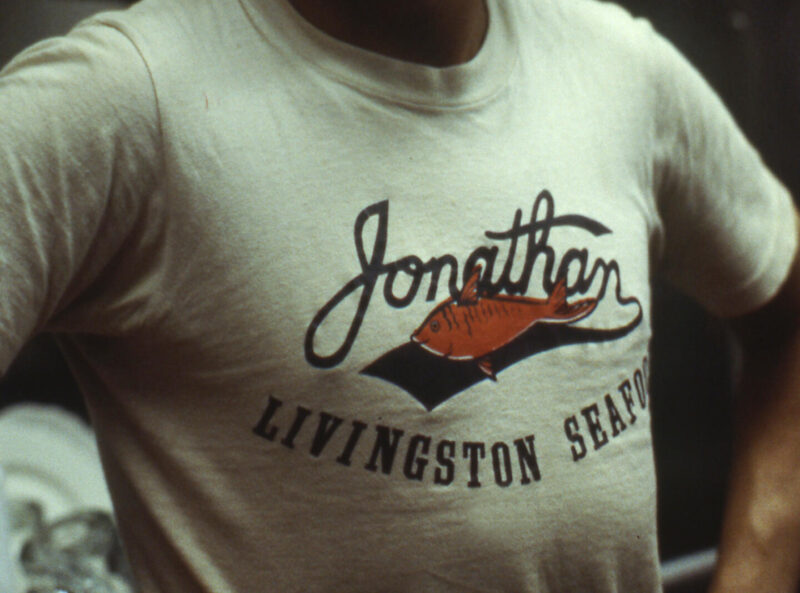 1975: Jonathan Livingston Seafood opens. This space would later become the Lettuce corporate offices.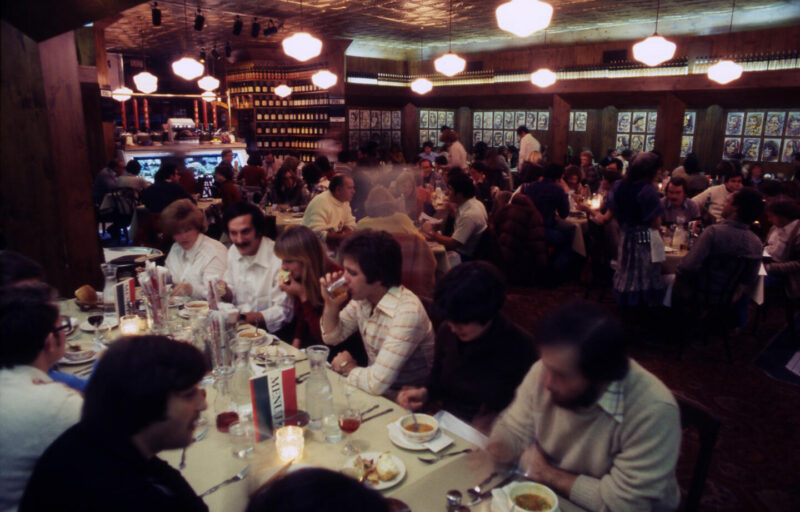 1976: Lawrence of Oregano, a hip Italian restaurant, opens and features entertainment from the talented staff, many of whom were performers. Rich is starting to regret the crazy names they're using.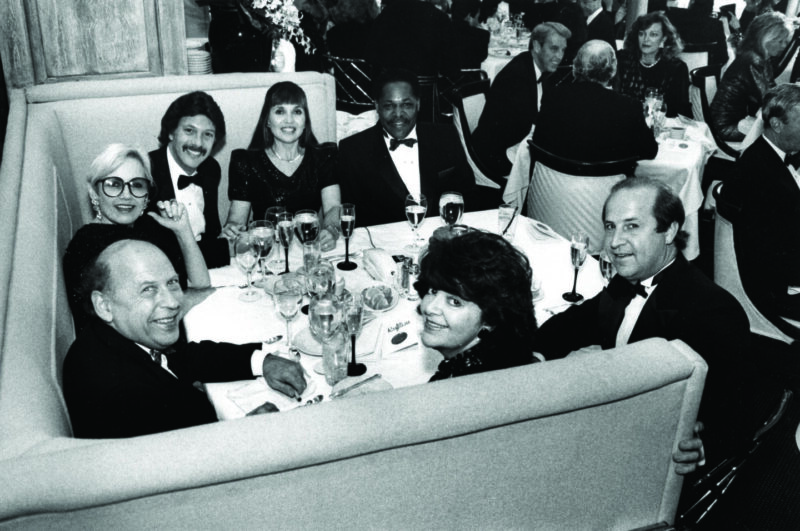 1976: Lettuce re-creates The Pump Room. This restaurant teaches Rich the finer points of being a businessman. The Pump Room attracts big stars like Frank Sinatra, Burt Reynolds, Phyllis Diller, Michael J. Fox, Liza Minelli and Cary Grant. Thanks to Irv Kupcinet, one of the most influential columnists in the country, (who held court nightly from the famed Booth One) The Pump Room was always in the paper. The success of The Pump Room establishes Rich as a serious restaurateur.
1979: Bones in Lincolnwood, IL opens. This would later become L. Woods which is still going strong.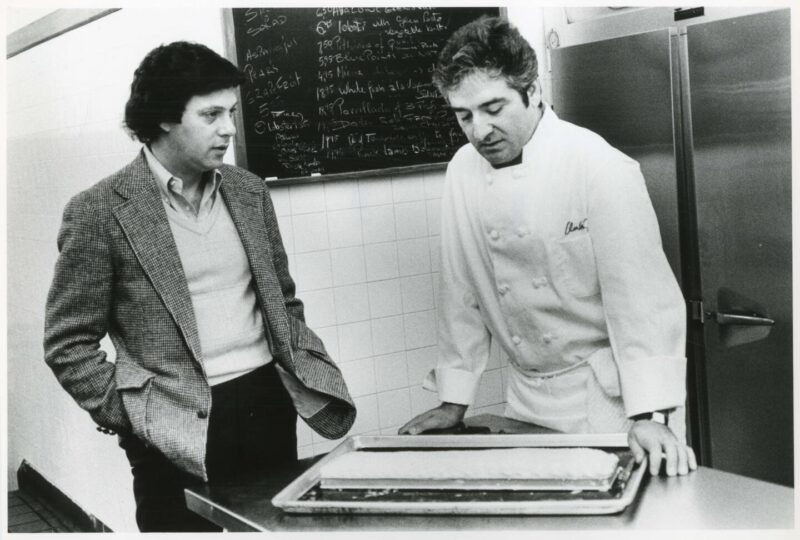 1980: Ambria opens with Chef Gabino Sotelino to great reviews and expands Lettuce into fine dining.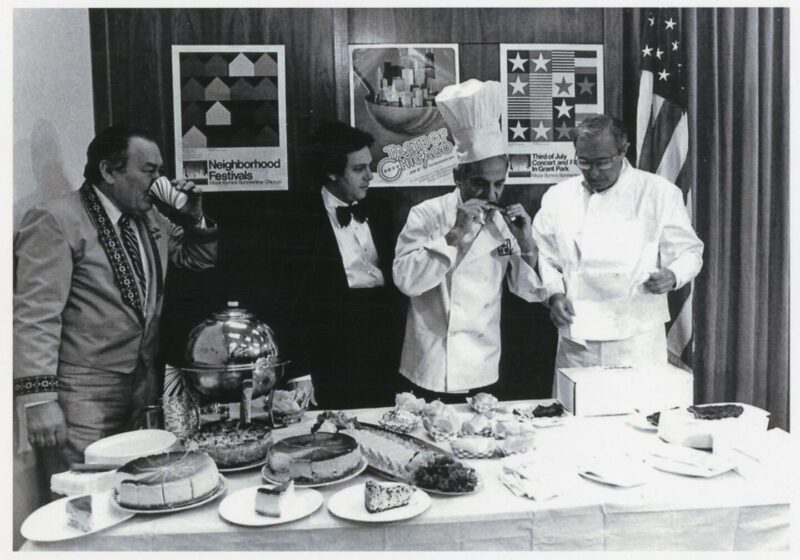 1980: Inspired by Summerfest in Milwaukee, Rich Melman, Arnie Morton and others create The Taste of Chicago. Mayor Jane Byrne is a fan of the event and it proves to be a huge success.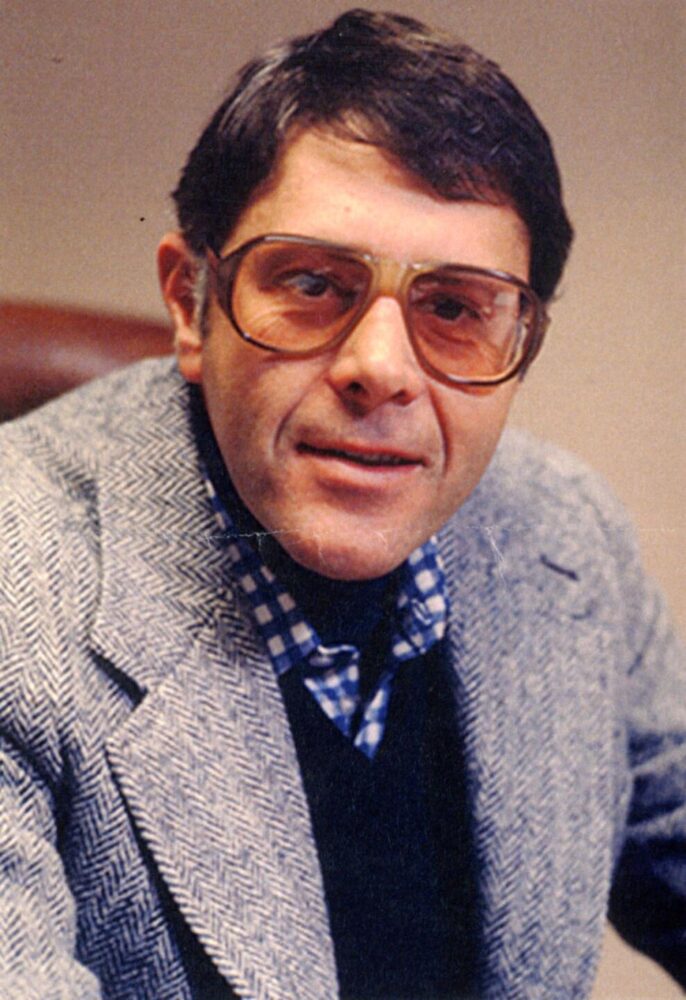 1981: Jerry A. Orzoff, Rich's best friend, mentor and founding partner, suddenly passes away. This loss marks a low point in Rich's now ten-year restaurant career.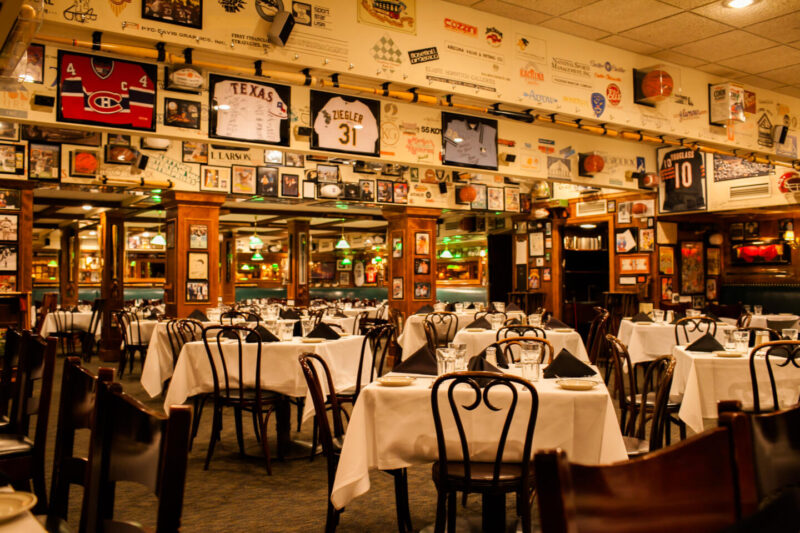 1982: Lettuce expands to Arizona with the opening of Don & Charlie's in Scottsdale. This was the first Lettuce restaurant outside of Illinois. This restaurant becomes a big baseball hangout with everyone from Willie Mays to Commissioner Bud Selig dining there. In 1984, Lettuce brought Ed Debevic's to Phoenix.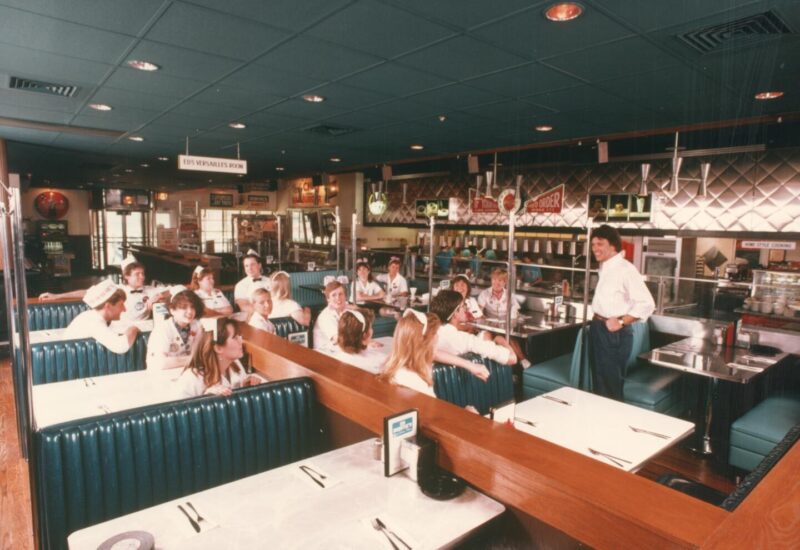 1984: Lettuce opens Ed Debevic's in Chicago. The concept later expanded to Beverly Hills and then goes international, opening in Japan.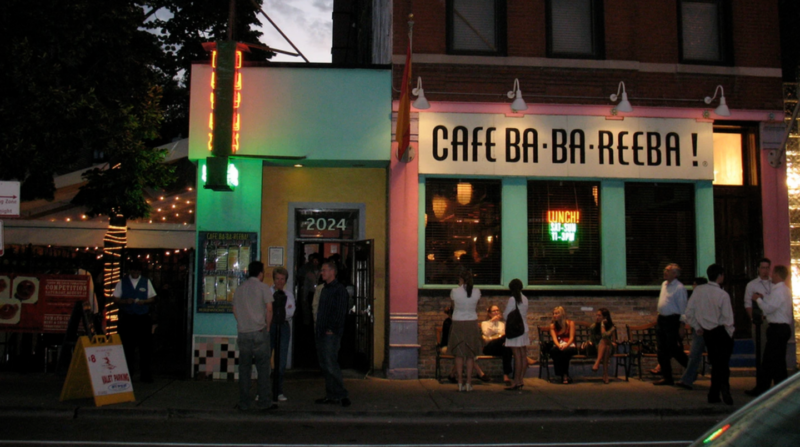 1985: Cafe Ba-Ba-Reeba! opens in Lincoln Park, offering the first tapas bar to Chicago. In 2021, sister restaurant, Lil Ba-Ba-Reeba! opens in River North.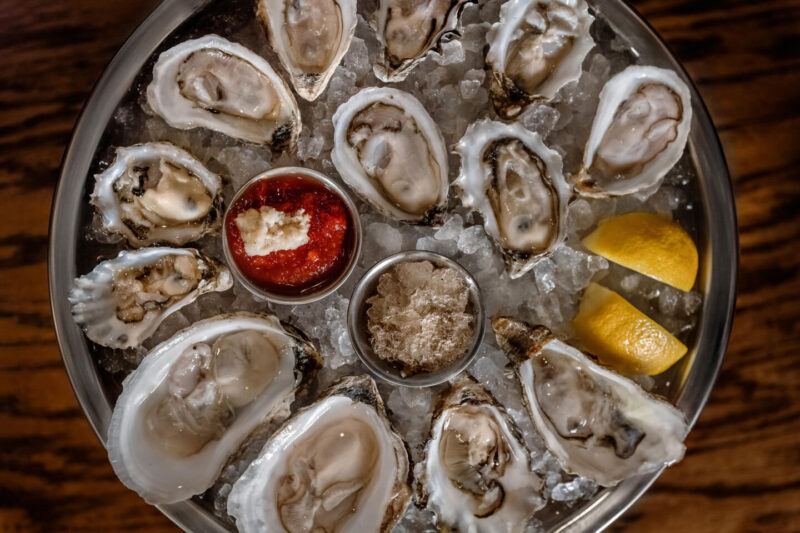 1985: With Shaw's Crab House and its great oyster bar, Lettuce enters into (what was) an untested neighborhood, Chicago's River North. This neighborhood would later become one of the hottest neighborhoods in Chicago and the home to many other Lettuce restaurants.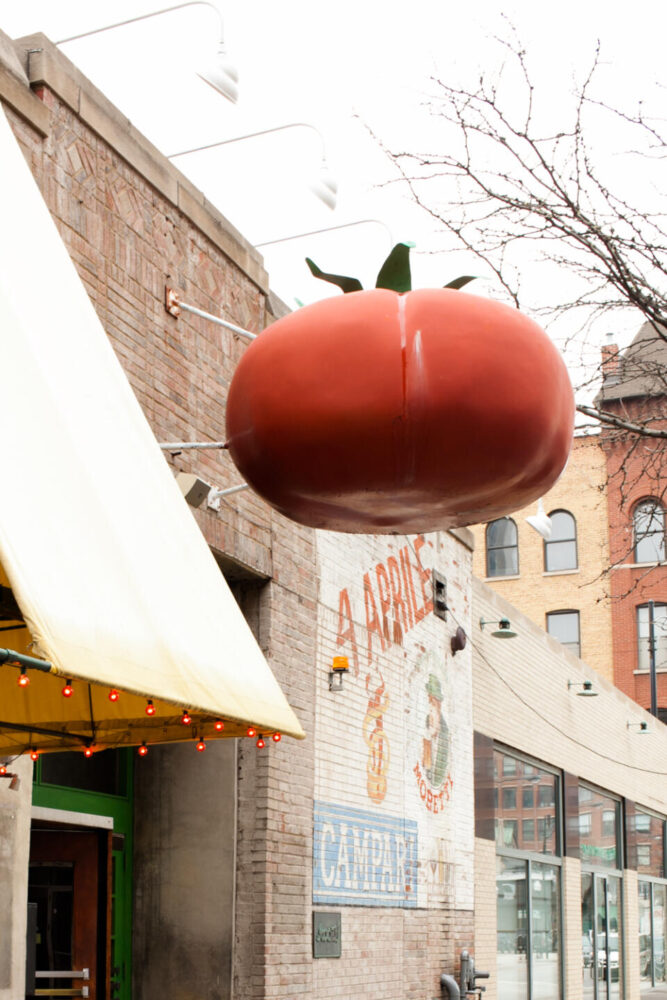 1986: Scoozi! becomes known for its fun ambience and excellent fare, as well as the big tomato that hangs over the entrance.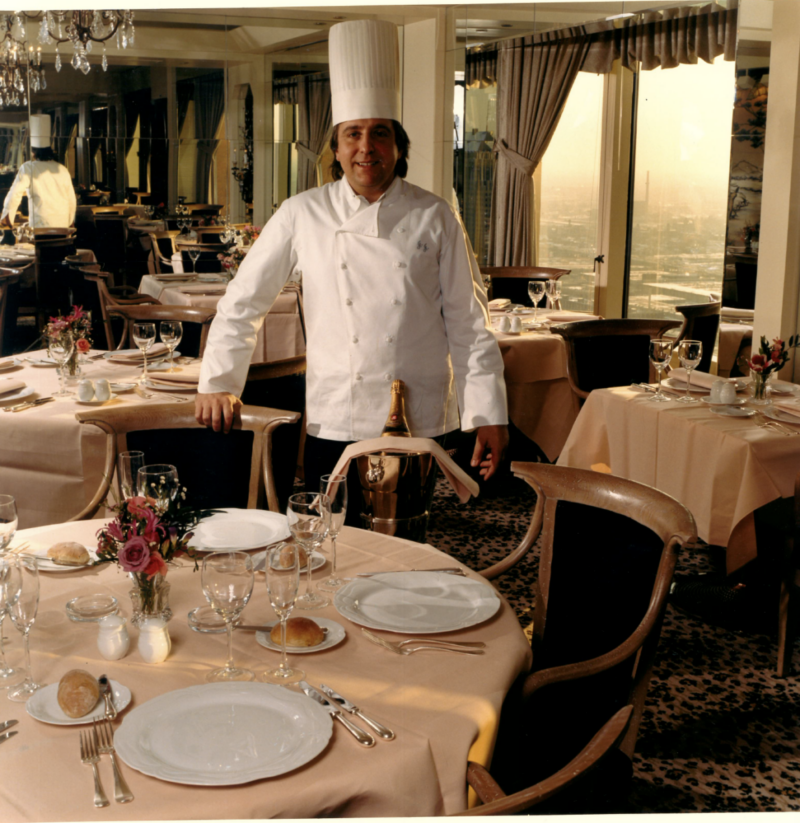 1986: Everest Room with Chef Jean Joho opens in downtown Chicago. During its 35 years in service, the Michelin-starred cuisine gained a world-wide reputation, being recognized by Relais & Châteaux and Les Grandes Tables Du Monde.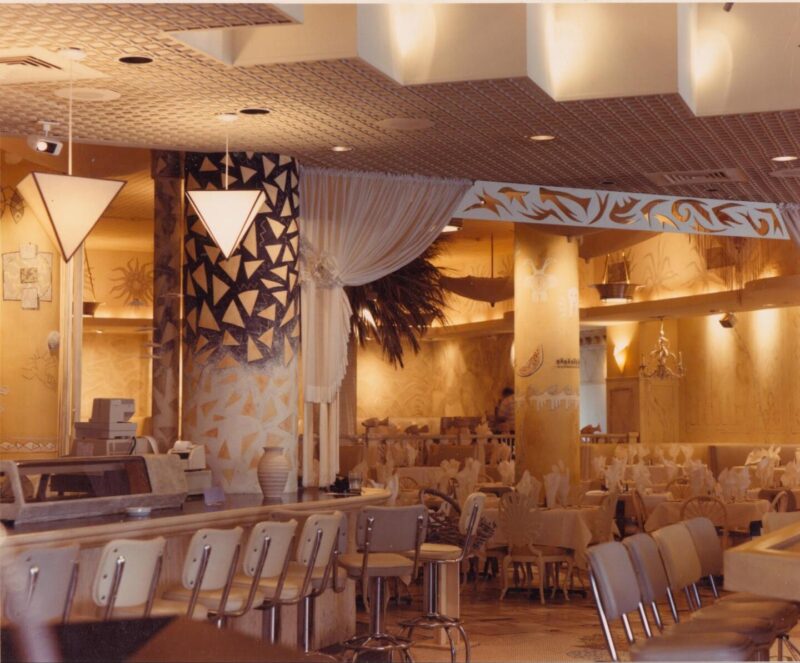 1988: Hat Dance, featuring modern Mexican cuisine opens in Chicago.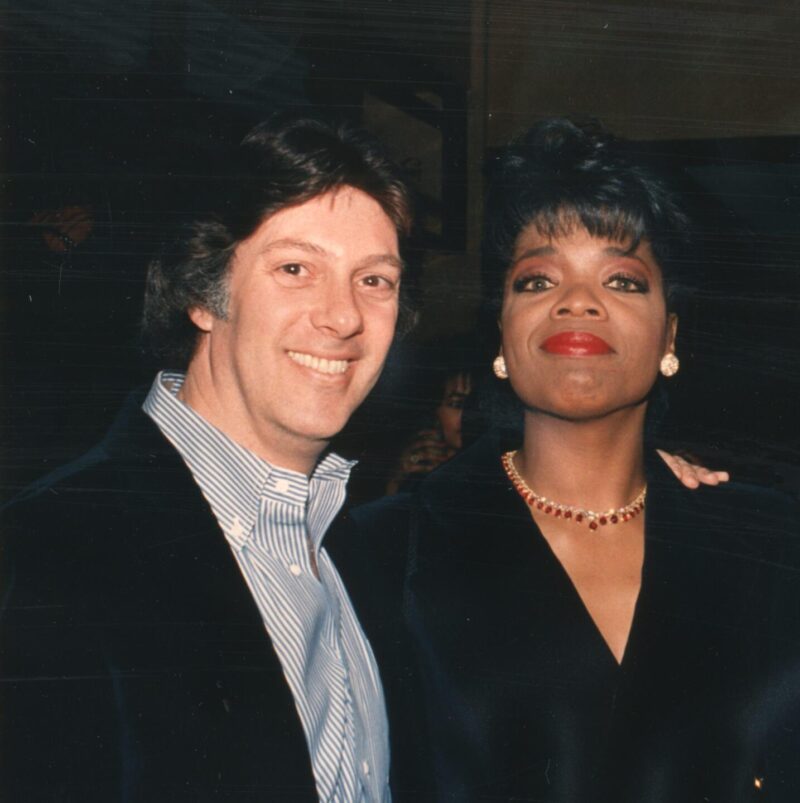 1989: Lettuce joins forces with Oprah Winfrey to open The Eccentric.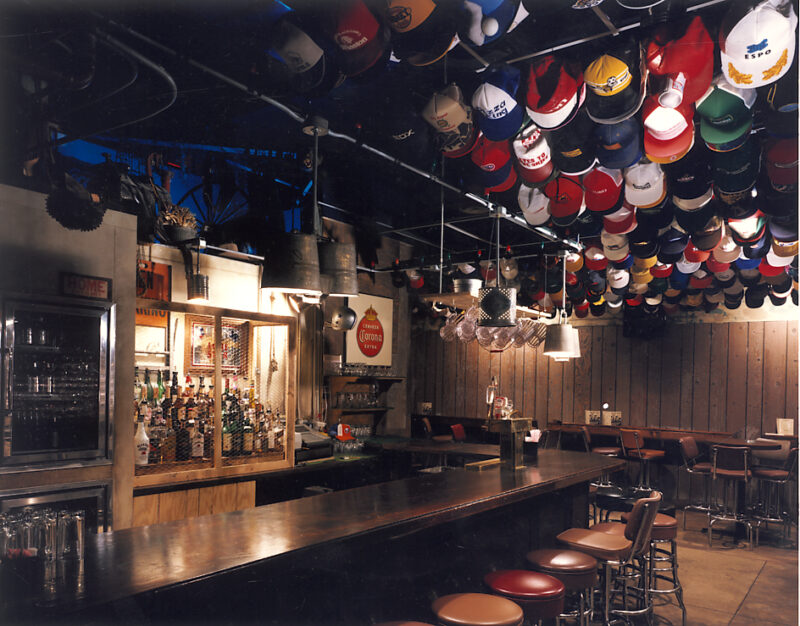 1989: The original Bub City opens on Weed Street with 30,000 square feet of space. The concept would later be brought back in River North in 2012 by R.J., Jerrod and Molly Melman.
1991: The creation of the The Frequent Diner Club Program was a game changer in the restaurant industry, as one of the first loyalty programs of its kind.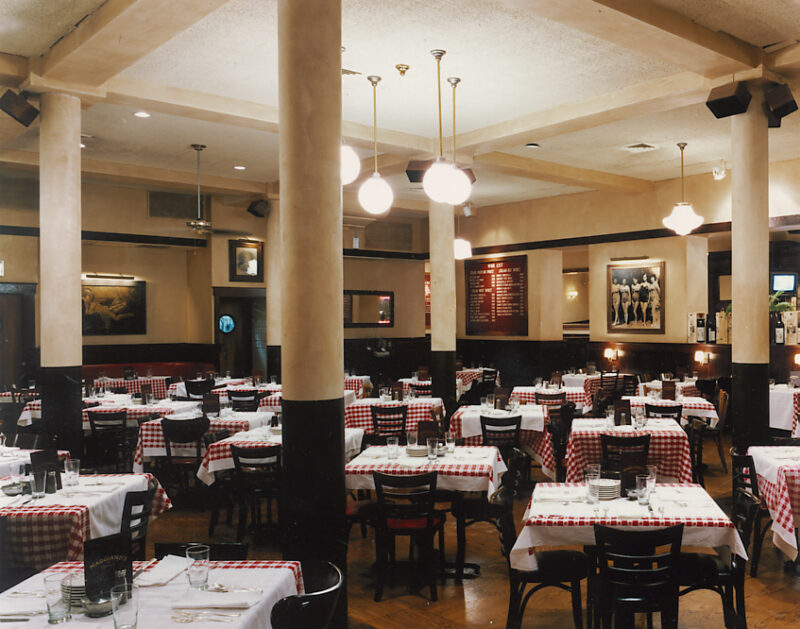 1991: Maggiano's and Corner Bakery open in River North. These concepts were later sold to Brinker International.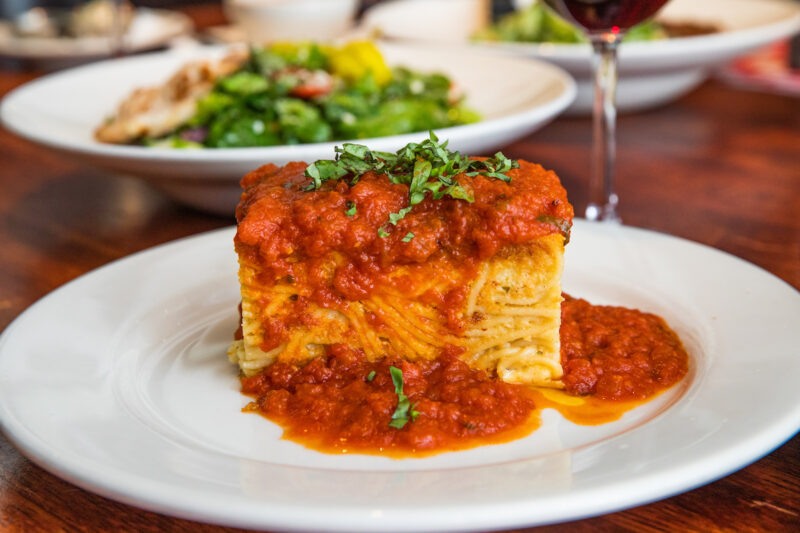 1992: Lettuce expands to Minnesota with Tucci Benucch at the Mall of America. Two years later, Twin City Grill opened at the Mall of America.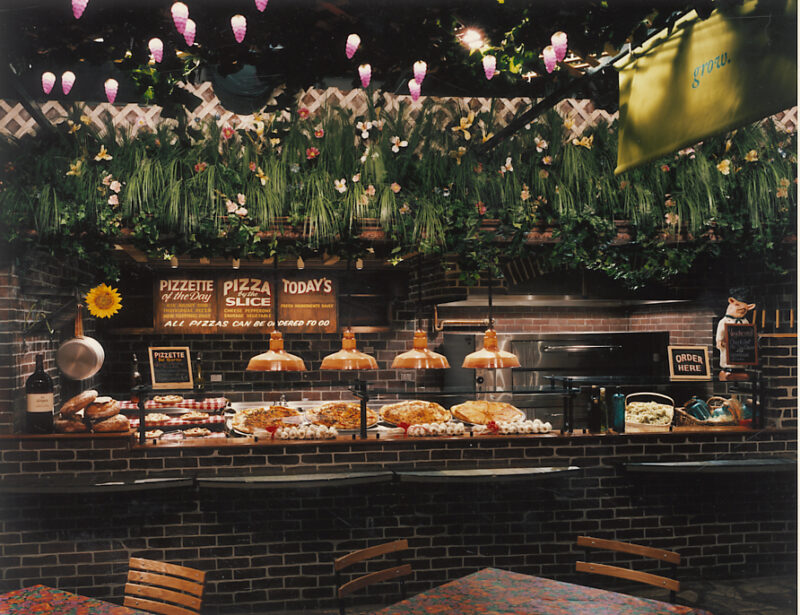 1993: Lettuce introduces foodlife at Water Tower Place, one of Chicago's (maybe the country's) first food hall concepts.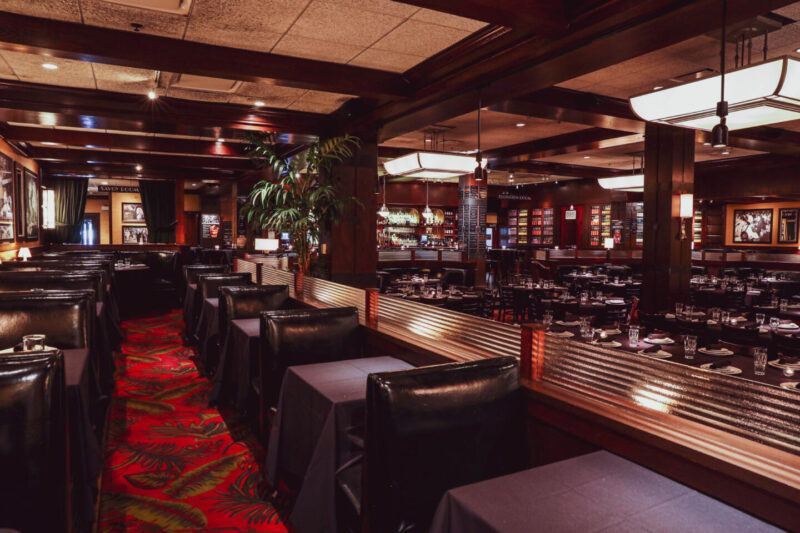 1995: The first Wildfire location opens in Chicago. Today, Wildfire continues to be a popular concept with 7 locations that span 3 states.
1999: Another Michelin star is added to the rolodex with the opening of Tru in downtown Chicago.
1999: Vong's Thai Kitchen opens in partnership with celebrity Chef Jean-Georges Vongerichten. VTK made its return as a delivery and carryout only pop up concept in 2020.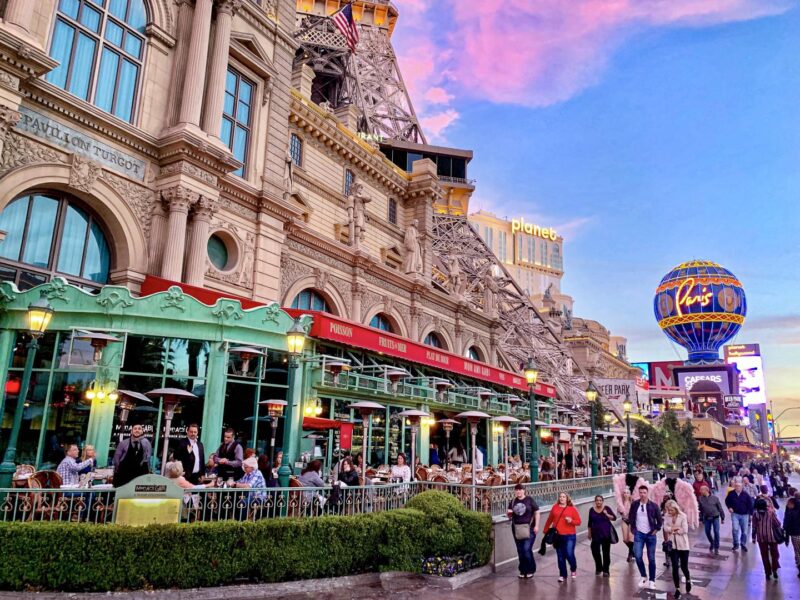 1999: Lettuce hits the Las Vegas Strip with the opening of Mon Ami Gabi and Eiffel Tower Restaurant.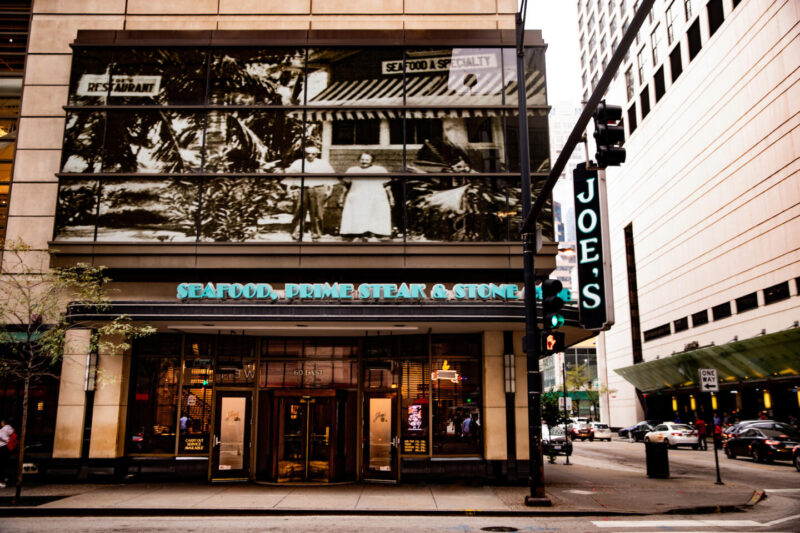 2000: Lettuce partners with Joe's Stone Crab in Miami to open the first Joe's Seafood, Prime Steak & Stone Crab in Chicago. The restaurant now has locations in Las Vegas and Washington D.C.
2000: Lettuce sells Big Bowl to Brinker International (and then buys it back in 2005).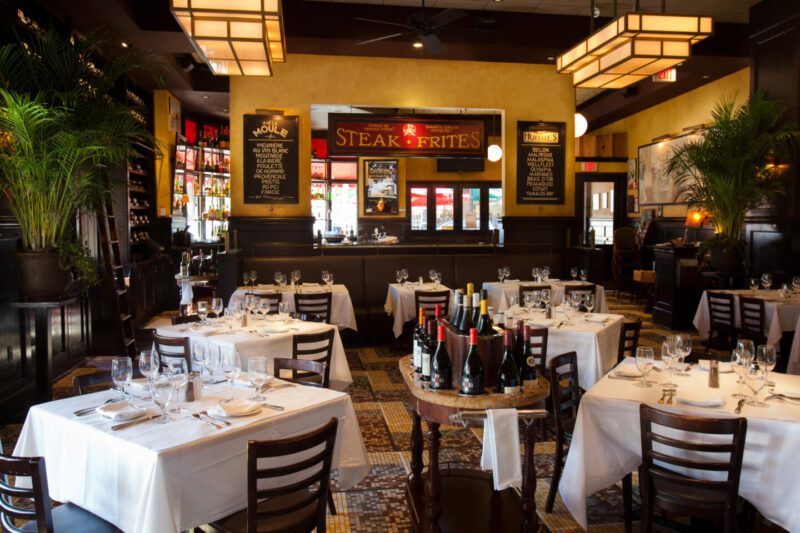 2002: The first restaurant in the D.C. market opens with Mon Ami Gabi in Bethesda, MD.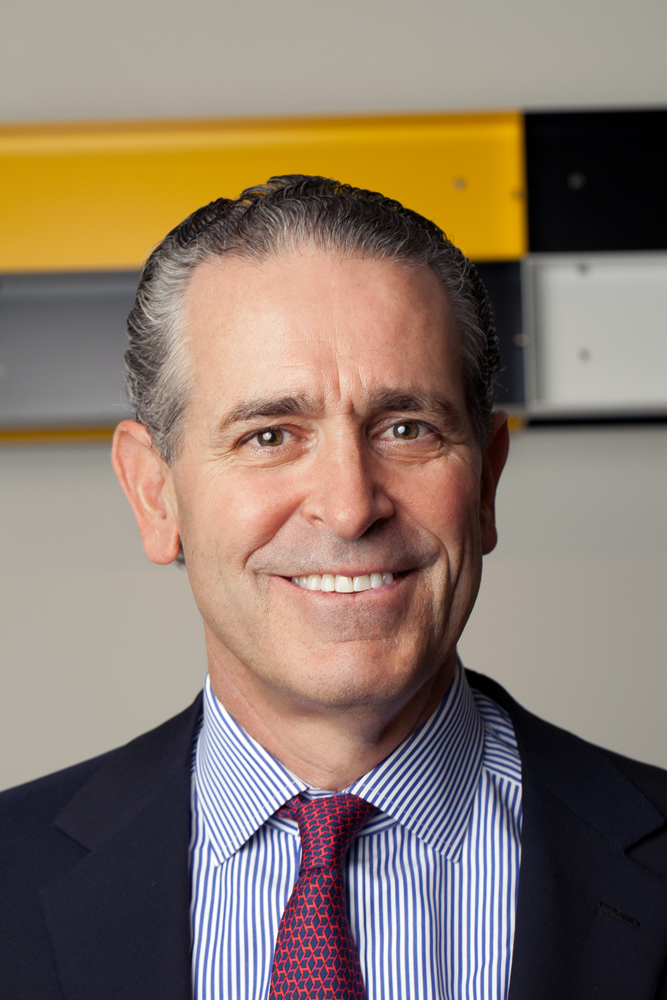 2003: Kevin Brown is named CEO of Lettuce.
2008: R.J., Jerrod and Molly Melman open Hub 51, their first restaurant, becoming Lettuce partners.
2008: L2O opens and earns Three Michelin Stars with renowned Chef Laurent Gras.
2011: Rich Melman wins the James Beard Outstanding Restaurateur Award.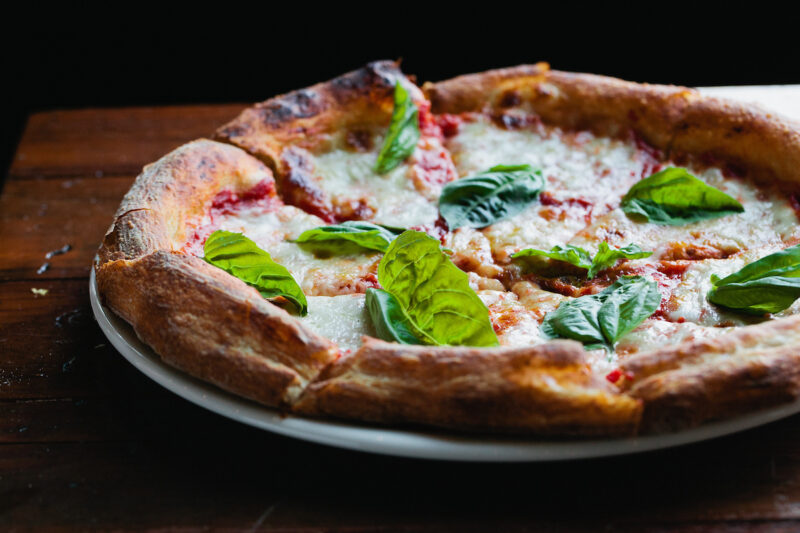 2011: M Street Kitchen and Stella Barra Pizzeria open in Los Angeles from Chef Partner Jeff Mahin.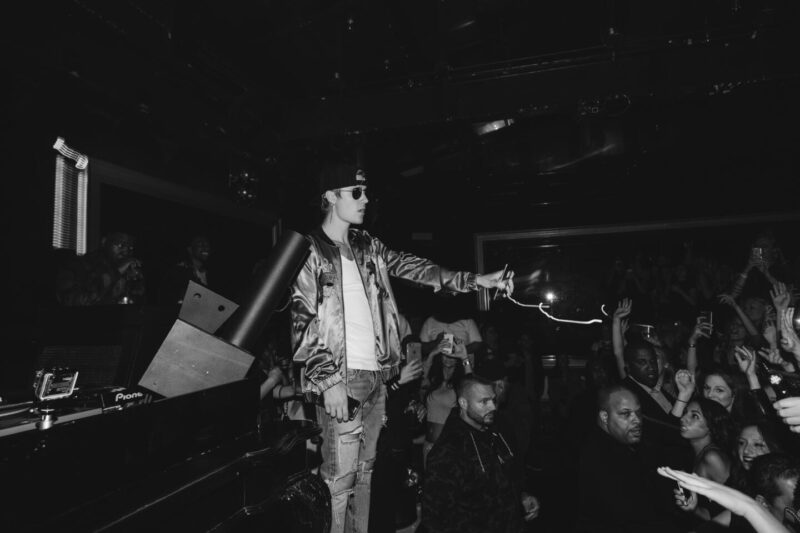 2011: Studio Paris opens and quickly becomes one of Chicago's hottest nightclubs and celebrity hangouts, playing host to the biggest DJ's and performers in the world including Kaskade, Tiësto, Justin Bieber, Calvin Harris, Snoop Dogg, Diplo, Chance the Rapper, and more.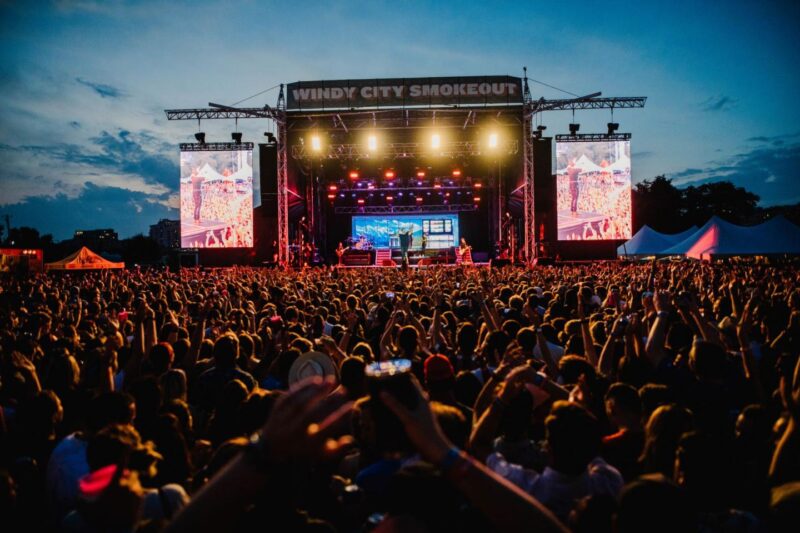 2013: Windy City Smokeout –an exciting BBQ and country music festival launches. The Festival features live performances from country music's biggest names, up-and-coming talent and the best BBQ and craft beer from around the country. The festival is a six-time Academy of Country Music Awards "Festival of the Year" nominee. What started as a small parking lot party is now a 4-day music festival with more than 50,000 attendees outside the United Center.
2012: The RPM Restaurants brand is born with the opening of RPM Italian in Chicago, with celebrity couple Bill and Giuliana Rancic as partners. Today, guests can enjoy RPM Italian in Chicago and D.C., RPM Steak, RPM Seafood or book a party at RPM Events.
2012: A number of Lettuce brands can now be enjoyed in airports across the country. Lettuce Fly was created with the opening of Big Bowl in 2013 at O'Hare International Airport's Terminal 5. Today, there are more than a dozen restaurants in 5 airports across the U.S. with more to come.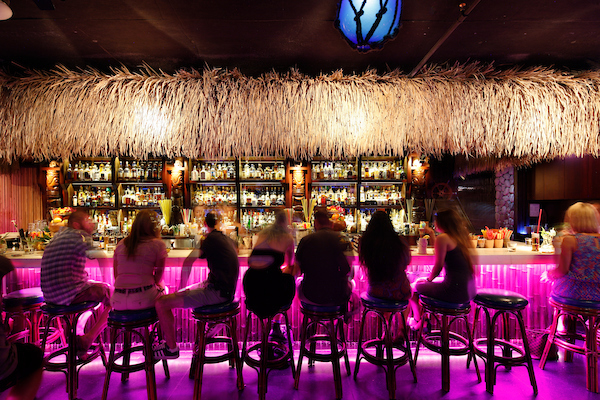 2013: Three Dots and a Dash, a tiki bar in River North, opens. Three Dots has been acknowledged as one of the best bars in the world by The 50 Best Bars, Esquire Magazine and more. Three Dots was also named Chicago's most Instagrammed restaurant by USA Today.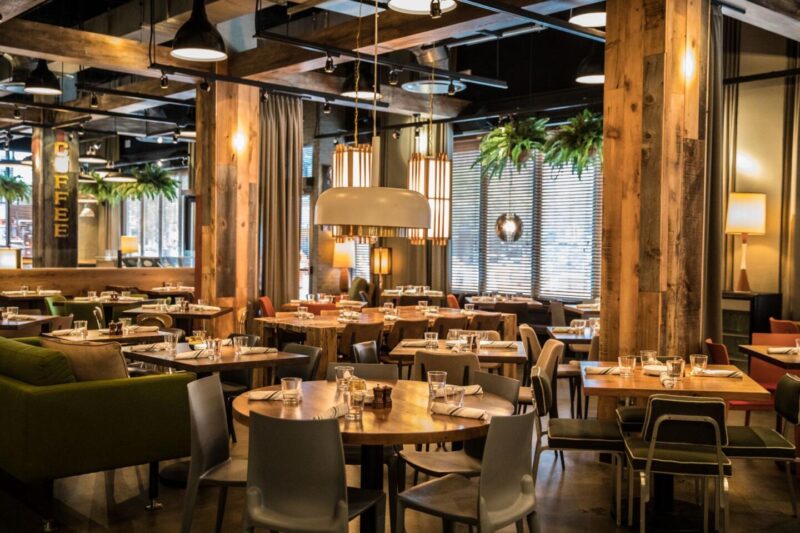 2013: The first location of Beatrix opens in River North. The neighborhood restaurant and coffeehouse now has three locations in Chicago and one in Oak Brook, IL. It also expanded to include Beatrix Market, a grab-and-go concept that highlights the best of Beatrix and more.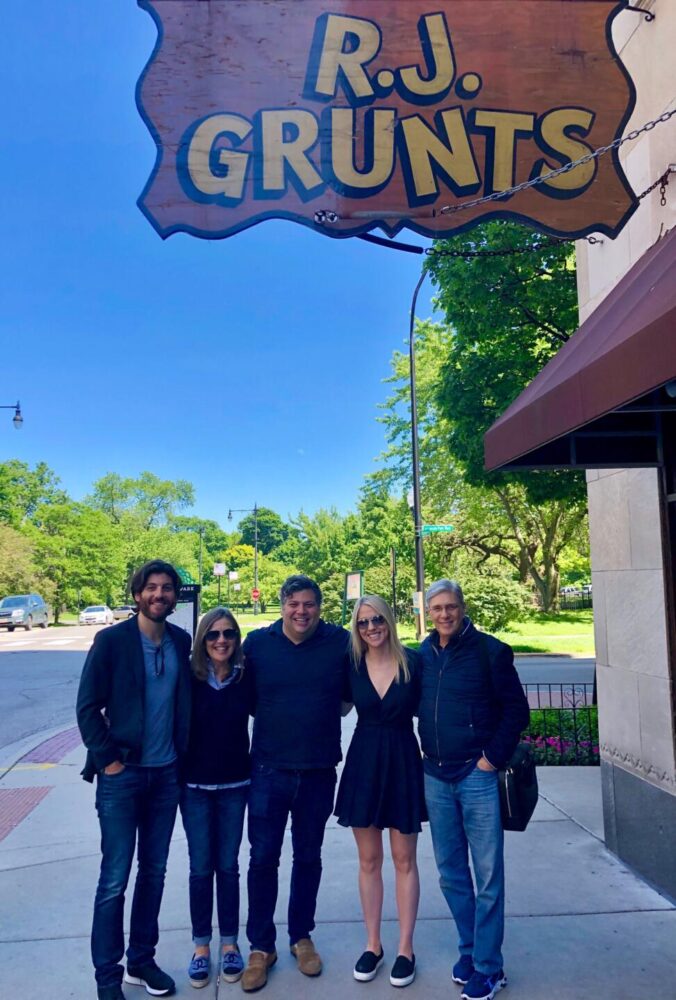 2014: Lettuce reaches 100 restaurants!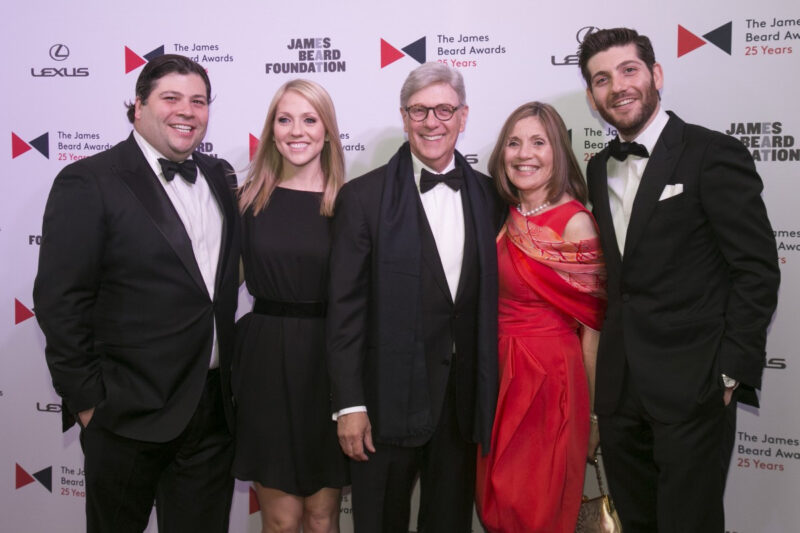 2015: Rich Melman is awarded the James Beard Lifetime Achievement Award. This is also the first year the awards are hosted in Chicago!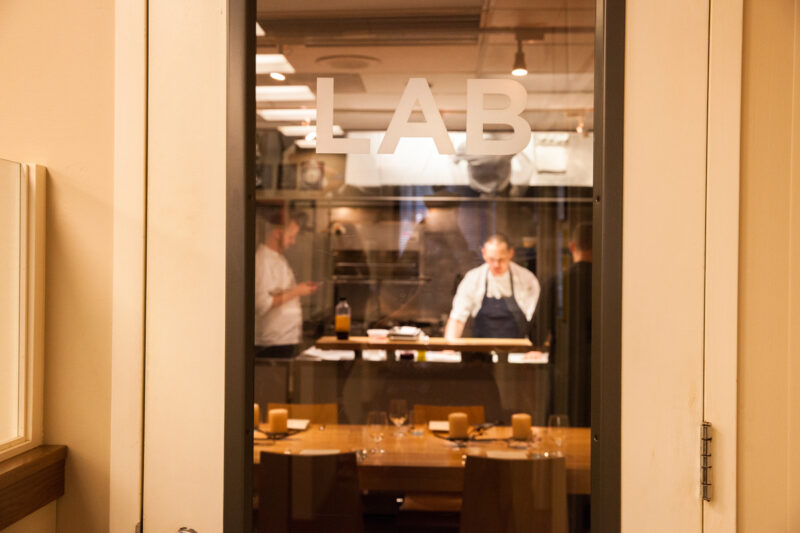 2015: Lettuce has always been a school for entrepreneurs and Rich Melman's INTRO, was an entrepreneurial restaurant that mentored up-and-coming chefs with the opportunity to take over the space and make it their own. Notable chefs like Chef CJ Jacobson (who later became a Chef Partner of Ema and Aba), Chef Stephen Gillanders, Chef Jessica Largey, Chef Hisanobu Osaka and others did residencies at INTRO.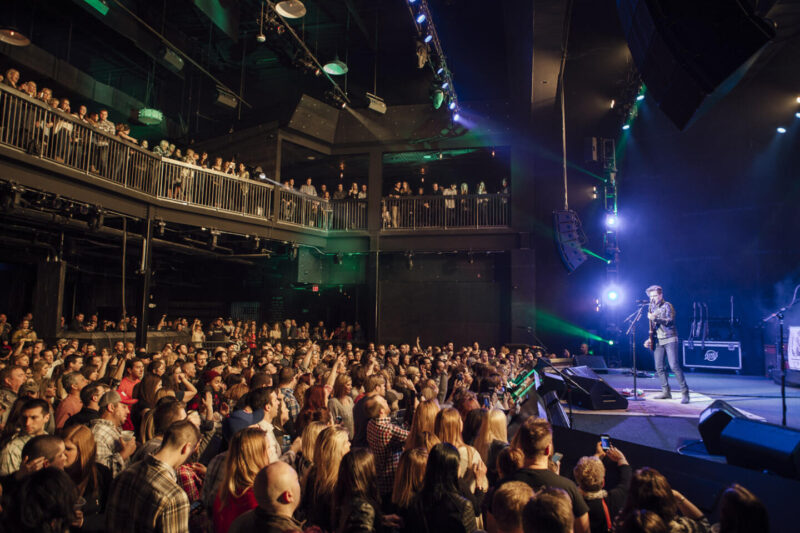 2016: Lettuce opens Joe's Live in Rosemont, IL, a concert and music venue.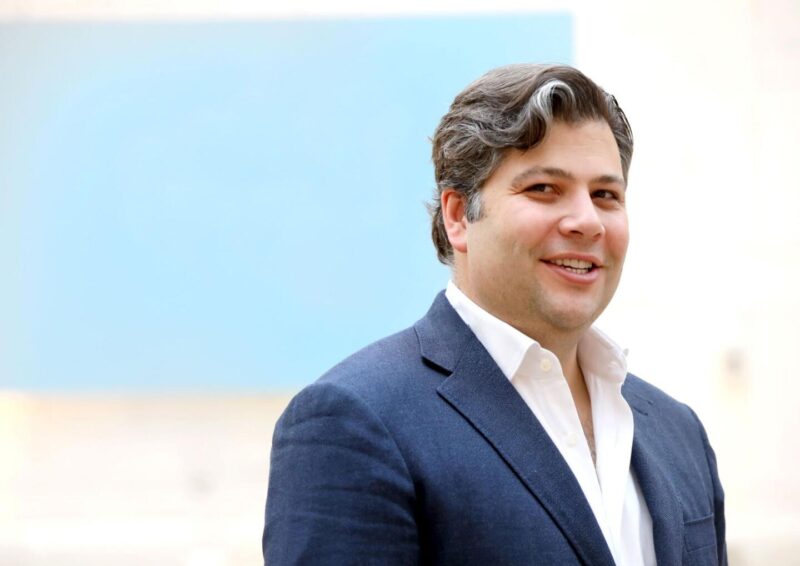 2017: R.J. Melman is named President of Lettuce.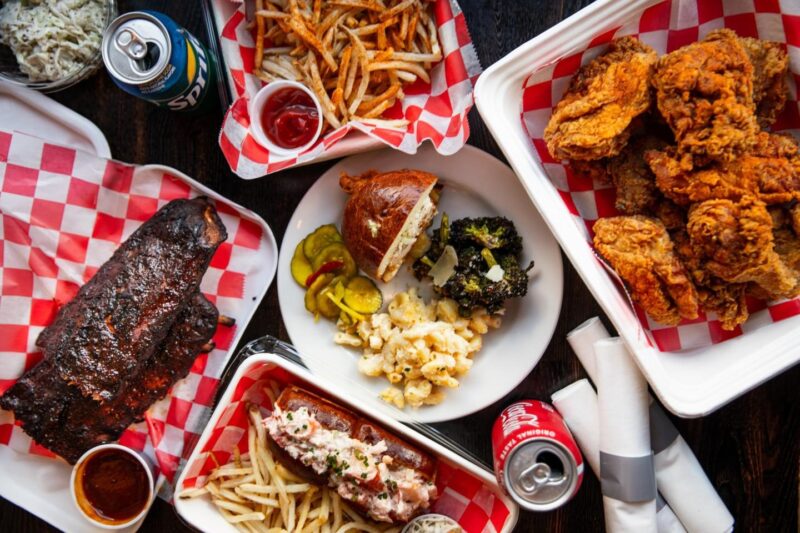 2017: Lettuce opens Seaside's, which becomes the organization's first virtual restaurant. Additional virtual concepts opened in 2020 as a result of the COVID-19 pandemic including Ben Pao, Vong's Thai Kitchen, Coastal Soups & Salads and more.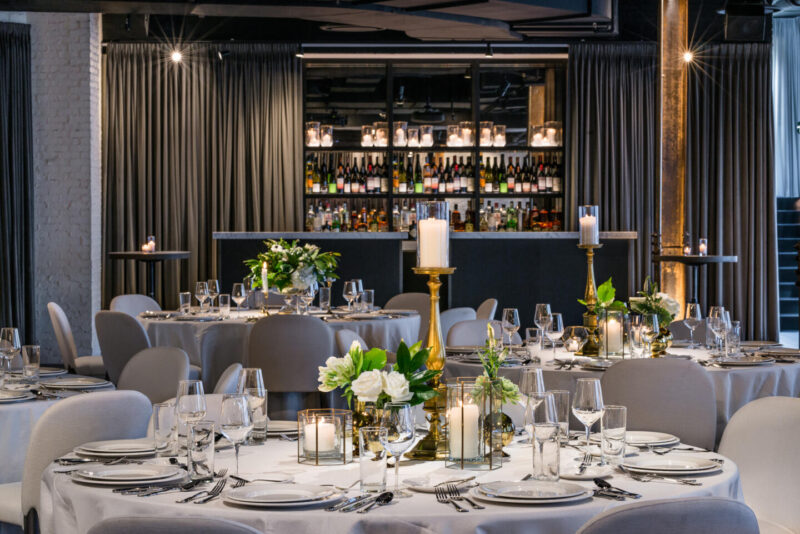 2018: The Dalcy, a 6,000 square foot venue, opens in Chicago's Fulton Market neighborhood becoming an exciting new private event space.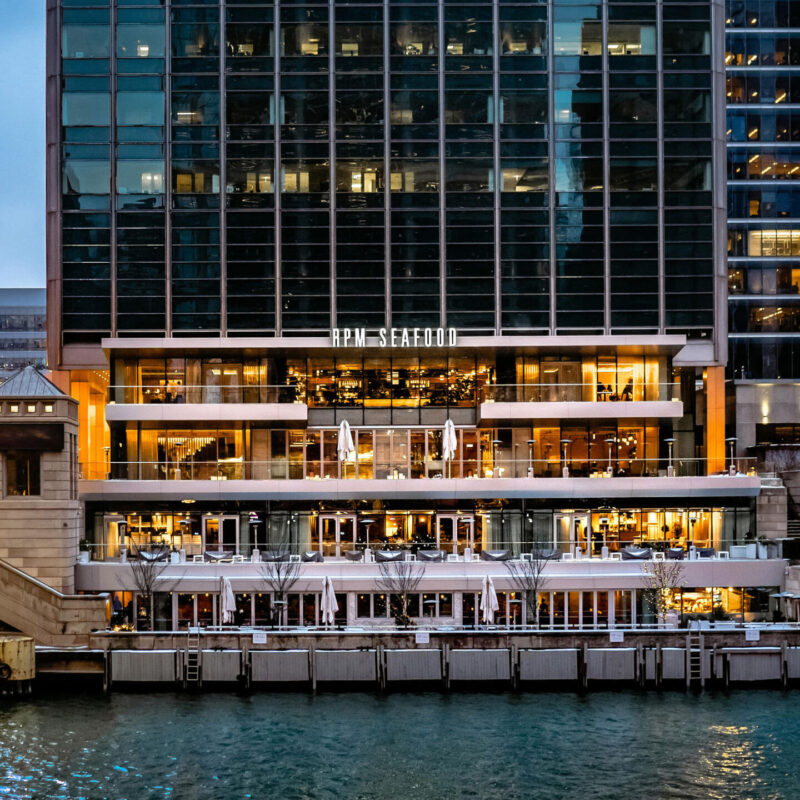 2019: Lettuce opens RPM Seafood, Pizzeria Portofino and RPM Events overlooking the Chicago River, featuring four floors of outdoor dining space.
2019: Lettuce becomes the first restaurant group to sign on to the Shedd the Straw initiative with Shedd Aquarium. Lettuce is committed to creating more sustainable practices by working towards eliminating single-use plastics and seeking alternatives when possible and more.

2020: Lettuce is proud to introduce the Diversity, Equity and Inclusion program. Lettuce has been bringing people together at our tables since 1971 and we will continue to work to create restaurants and workplaces that feel like communities, where all are welcome.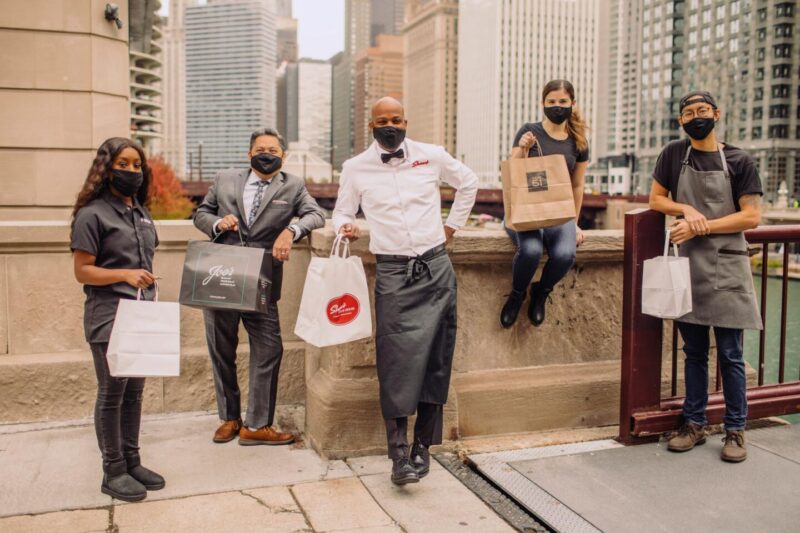 2020: The COVID-19 pandemic forever changes the restaurant industry. When the dining rooms were forced to shut down overnight, the Lettuce team came together creating programs like The Best of Lettuce Delivered, Lettuce Take Care of You and more to ensure we could safely continue to deliver the Lettuce hospitality to our guests. We are forever grateful to all of our guests, and our incredible teams, without whom we would not be able to celebrate our 50th Anniversary.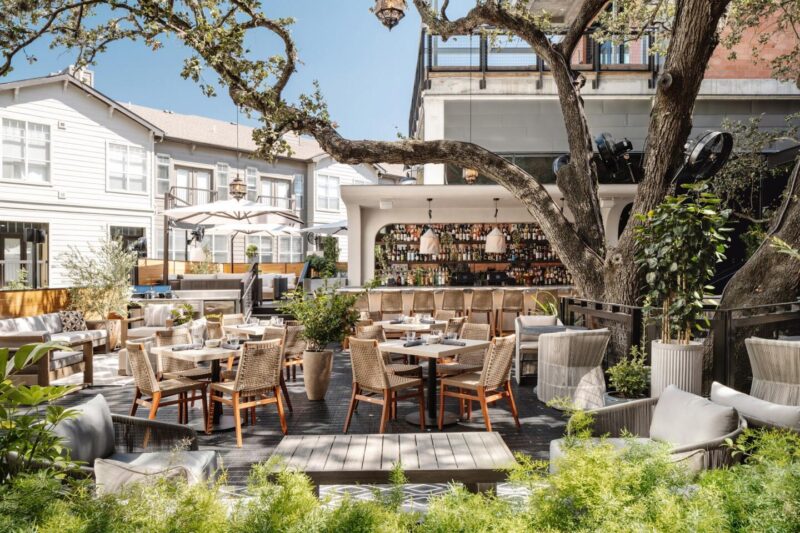 2020: The first Lettuce restaurant in Texas opens with Aba in Austin, TX. Look out for Aba's newest location coming to Bal Harbour Shops in Miami, Florida in 2022. Aba in Miami will be Lettuce's first Florida venture!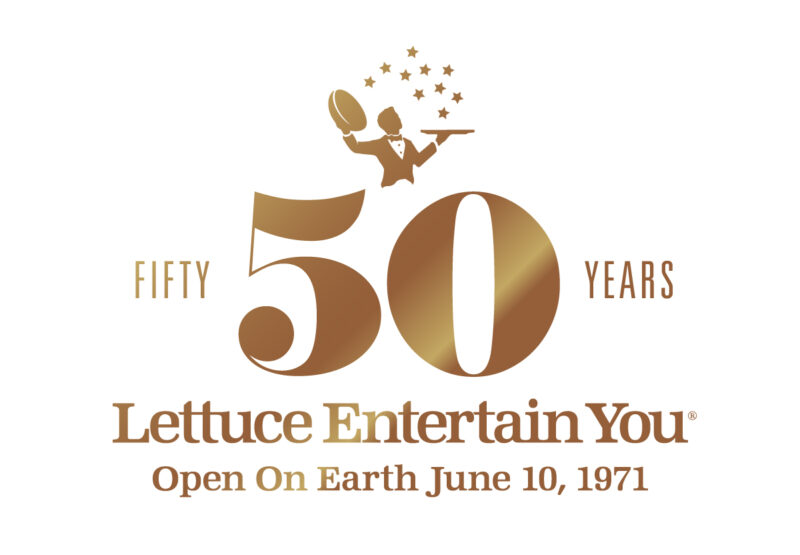 June 10, 2021, 11:31 AM: We are proud to say we have been entertaining guests for 50 years!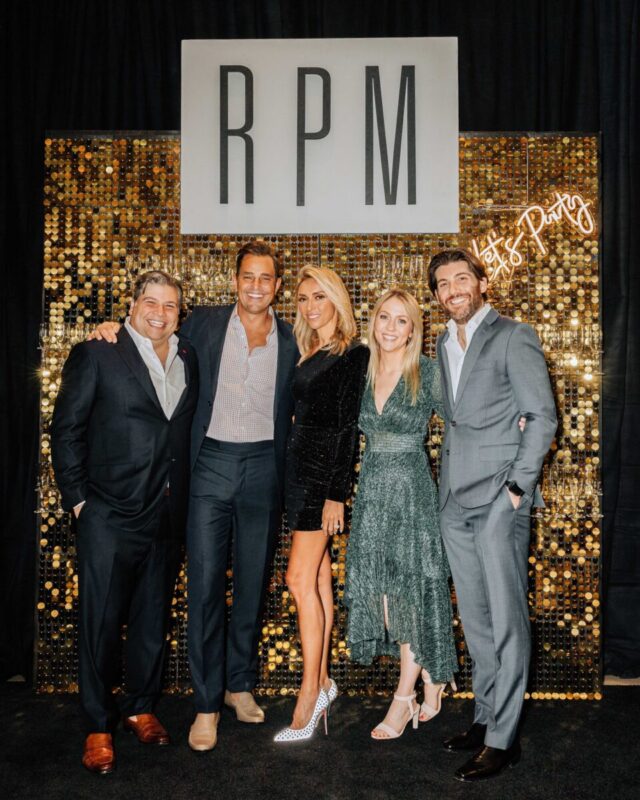 2022: RPM Italian hits the strip! The modern Italian restaurant expands to Las Vegas with a new location coming soon to West Palm Beach, Fl.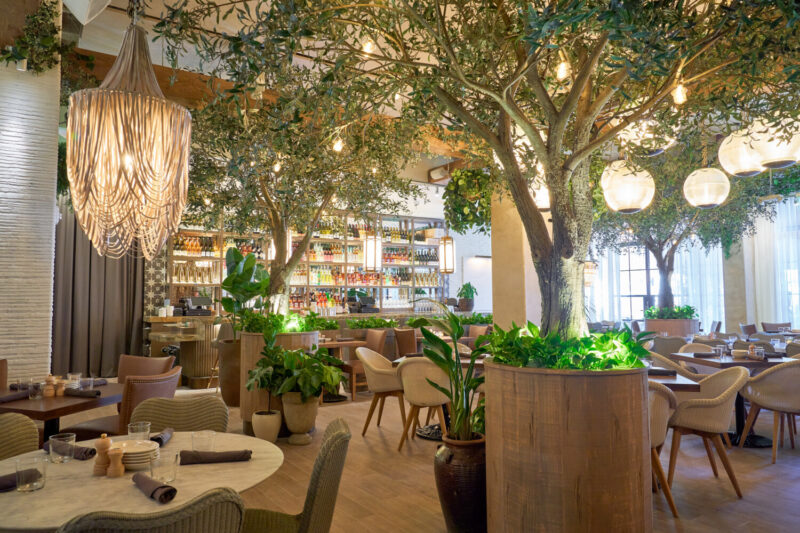 2022: Lettuce lands in Florida! Aba – Miami opens in the Bal Harbour Shops and marks the first Lettuce restaurant in Florida.