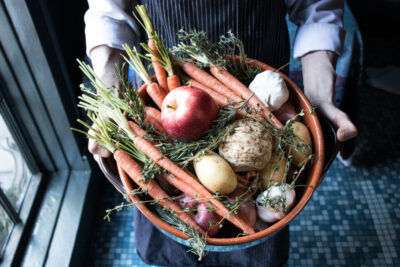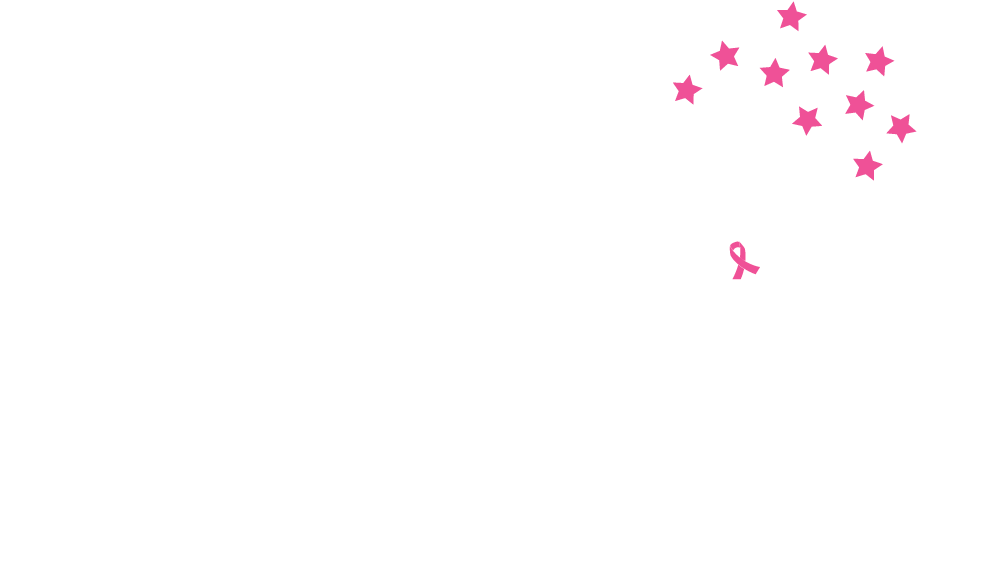 How to Navigate the Fall Farmers Market
With insight from Mon Ami Gabi - Lincoln Park's Executive Chef, David Koehn
While the end of summer is always bittersweet, we're looking forward to getting creative in the kitchen with fall produce, and there's no better place to freshen up your fridge than your local farmers market!
In need of some tips for a successful trip? Executive Chef David Koehn of Mon Ami Gabi in Lincoln Park shares his tips to best navigate a farmers market this season! Chef David visits his local farmers market on a weekly basis to draw inspiration for dishes and gather local and seasonal produce to incorporate into the bistro's weekly Prix Fixe menu.
Reserve a table at Mon Ami Gabi – Lincoln Park.
Leave the grocery list at home.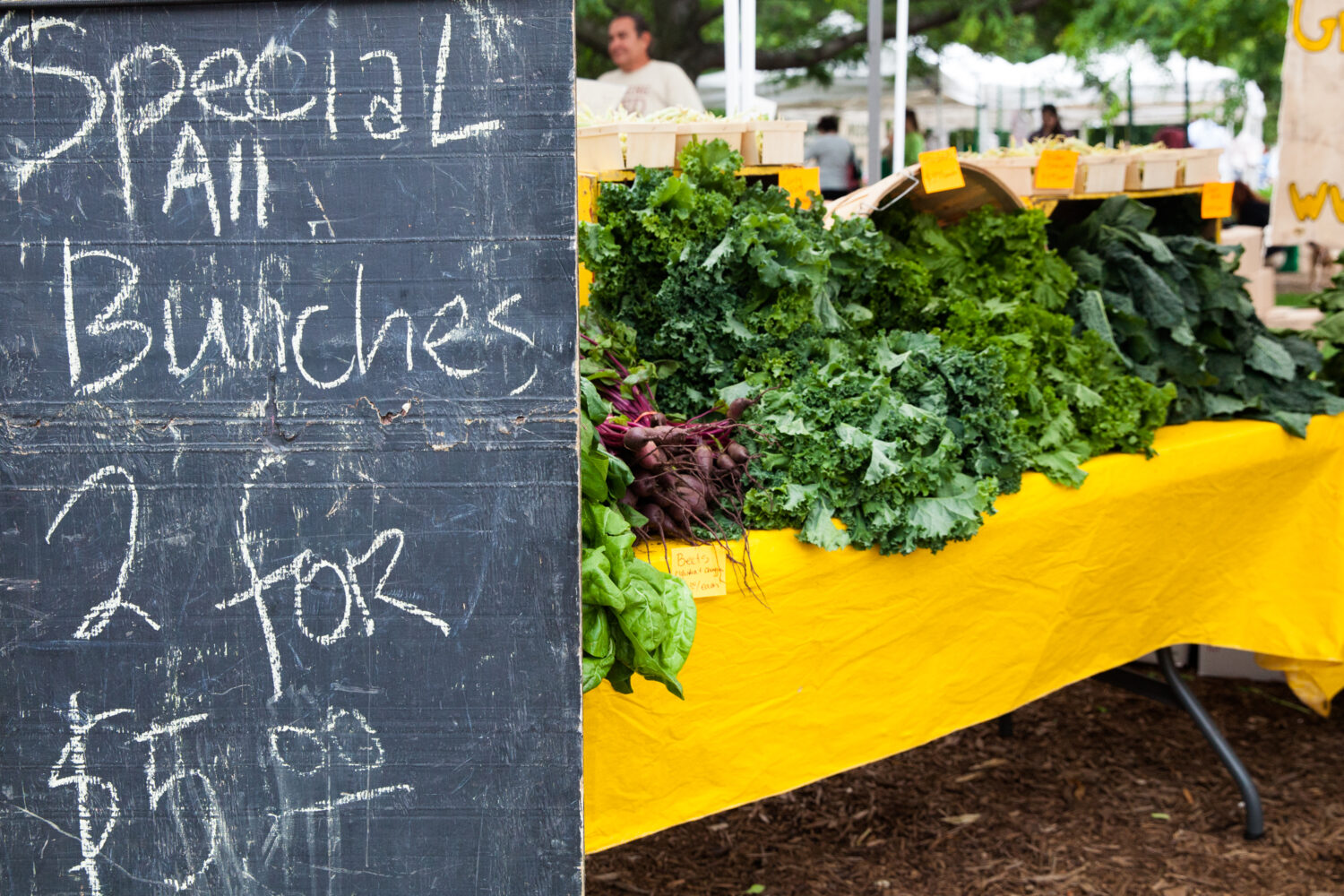 The farmers market is where the creative process for cooking and recipe development begins. With new produce available every week, you can never be fully prepared for what you will and won't find. Walk into the farmers market with an open perspective, an empty bag and a creative spirit, and walk out with enough produce for a week of exciting recipes!
Get to know your local vendors.
Chef David encourages everyone to "talk to farmers about what THEY like, how they use their product." The vendors at your local farmers market specialize in the produce and items they have for sale, so they know the best way to incorporate them into your fall recipes. As Chef mentions, "they usually don't waste anything so they have great ideas on how to use the whole product."
Think seasonally.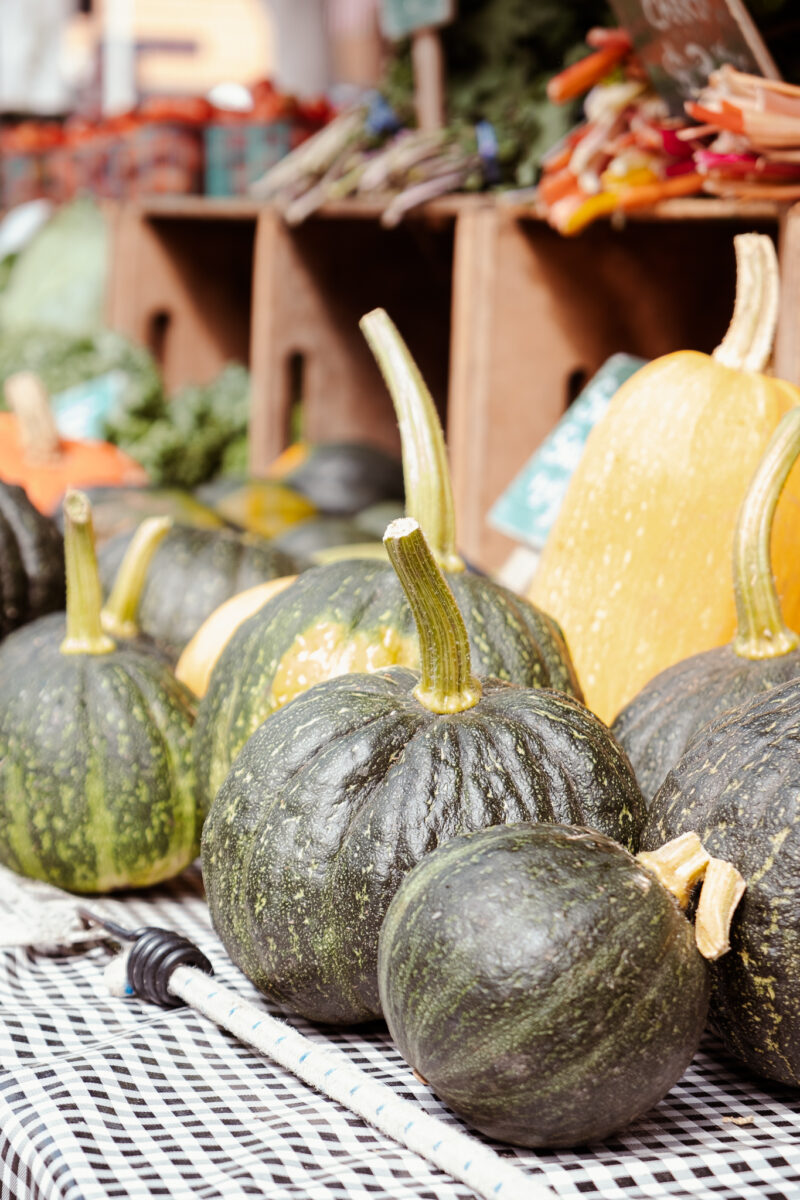 If something is at the farmers market, it's in season and ready to be the star of your next dish. If you're unsure of what produce to look for during the autumn season, take insight from Chef David. He is most excited to use fall squash, celery root, hearty greens and mushrooms in his upcoming fall recipes.
Try something new!
Turn your everyday meals into an entirely new dish simply by incorporating ingredients you haven't before. Elevate your morning omelette with wild mushrooms, amp up your weekly salad by adding in roasted sweet potatoes and add a fall flare to your desserts with produce like apples and figs!
Have fun!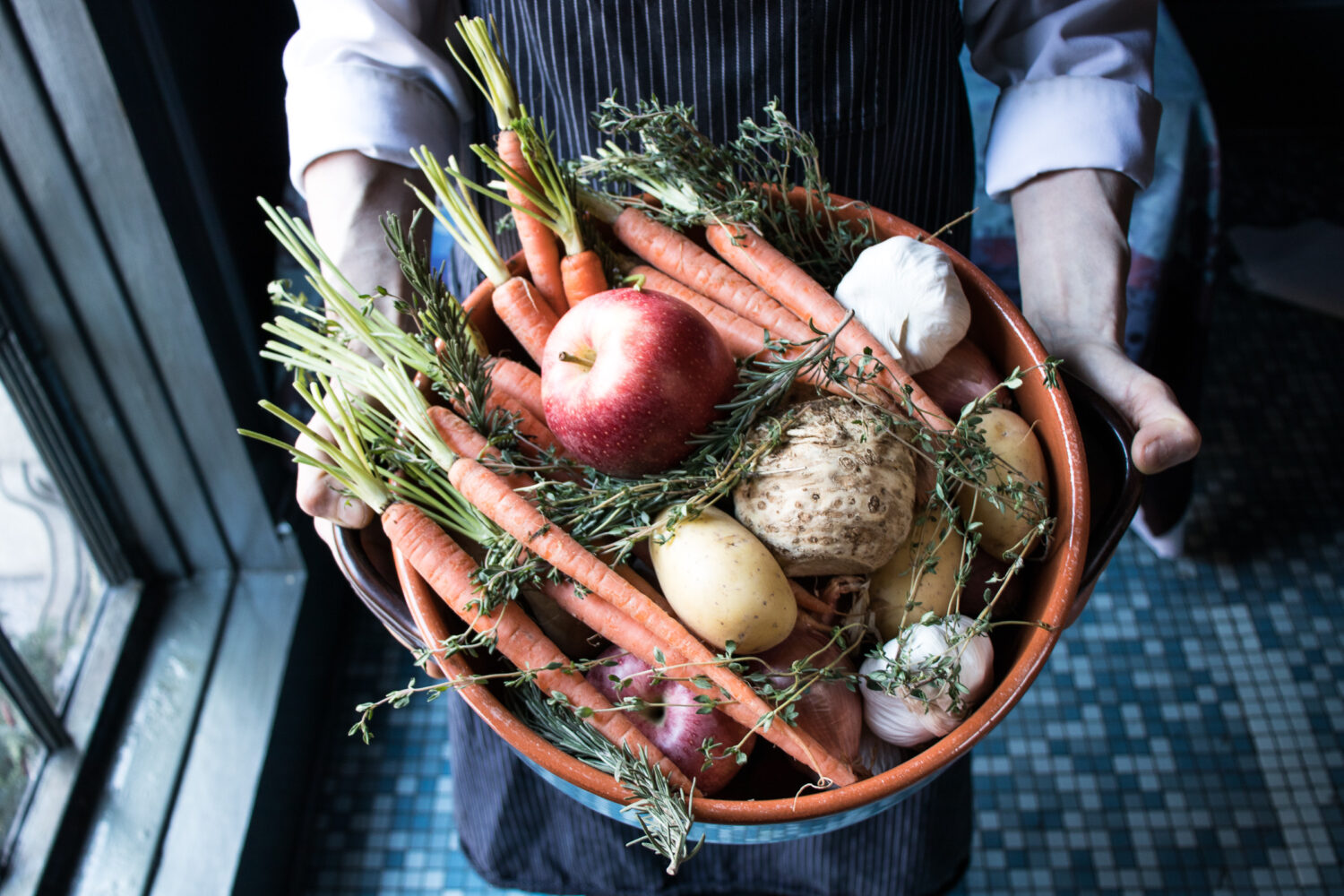 As Chef exclaims, "cooking is supposed to be fun!" Enjoy the experience of getting to know the farmers at your local market, trying new produce or revisiting fall favorites, and revel in the result that is a spruced up seasonal meal!
So grab your bags, head to your local farmers market and pick up fall produce to level up your cooking this autumn season.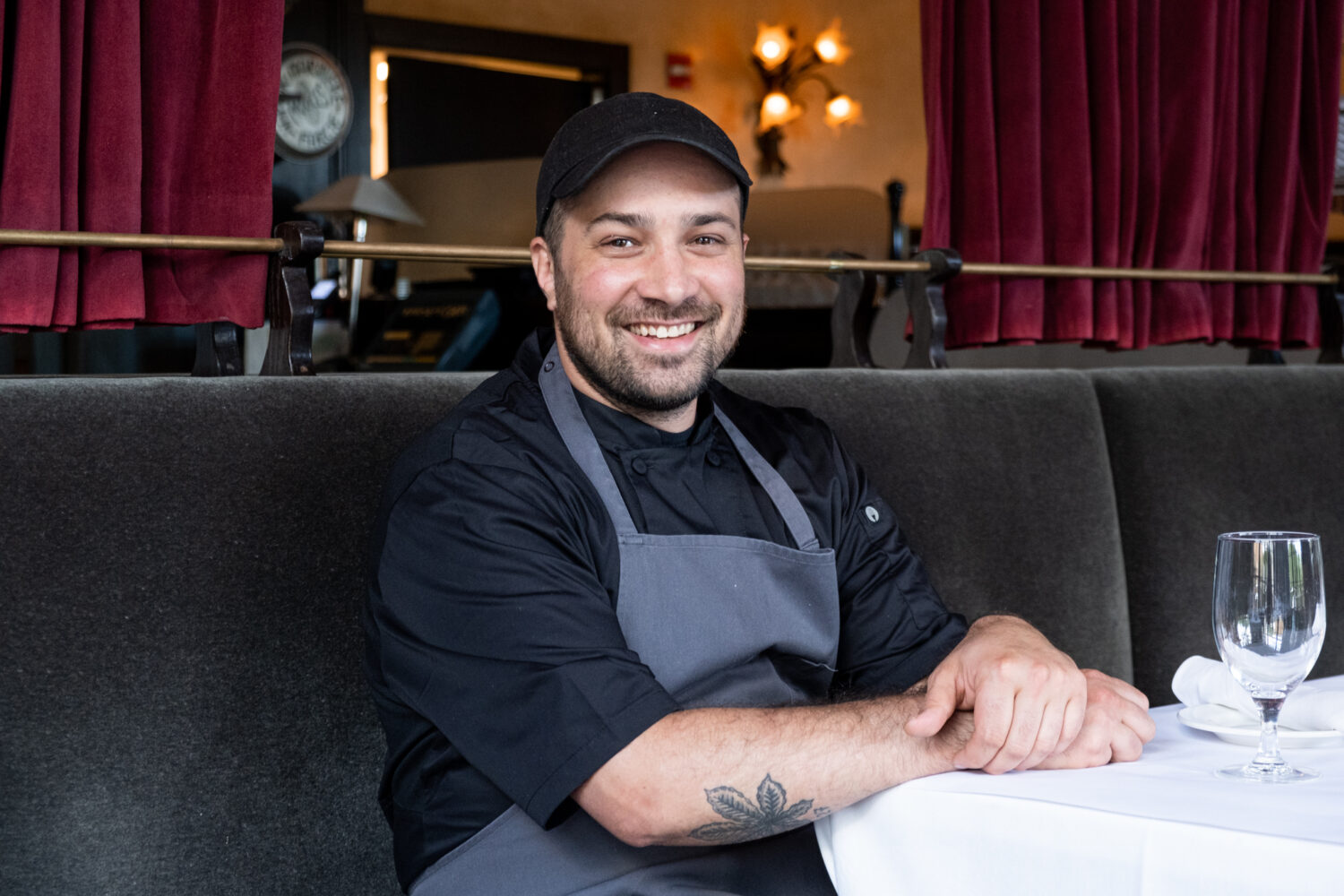 Interested in seeing how Chef David incorporates market produce into his cooking? Experience it for yourself at Mon Ami Gabi in Lincoln Park. Chef's farmer's market finds appear on the bistro's Weekly Prix Fixe menu.
Make your reservation today to take the farmers market straight to your table! Reserve a table at Mon Ami Gabi – Lincoln Park.