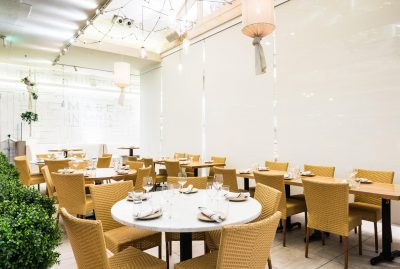 Private Event Spaces in Metro D.C. Area
Plan a party in D.C.
Hosting a private event? We've got your guide to private rooms, outdoor event spaces, meeting spaces or reception spaces at Lettuce Entertain You restaurants near you.
Looking for the perfect spot for a group catch-up instead? View our guide to group dining.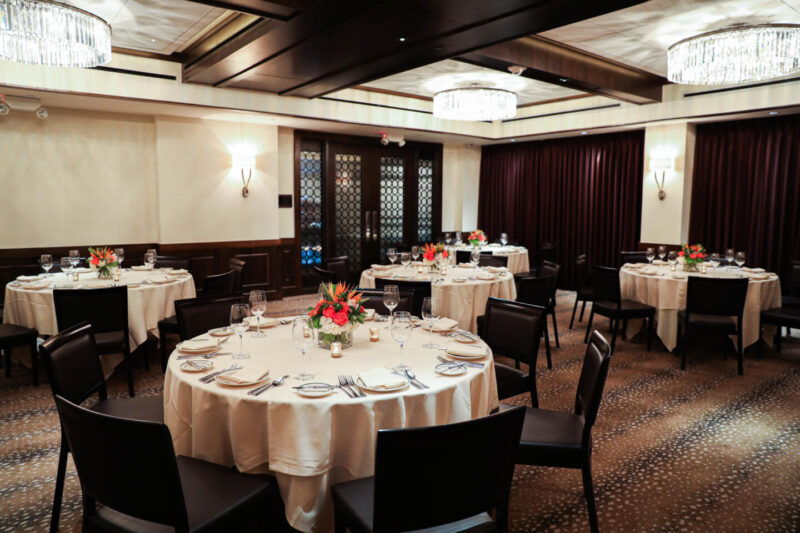 Joe's Seafood, Prime Steak & Stone Crab
CAPACITY: Gigi South: 70; Gigi North: 40; Gigi Room: 150; South Beach: 30; Jo Ann's Room: 16; Grace's Room: 22; Jesse's Room: 10
ABOUT THE SPACE: Joe's offers a variety of private event spaces for your next social or corporate event. Joe's has an AIRPHX air filtration system.
PRICING: Minimum varies based on the day of week and time of day
CONTACT: 202-489-0140 | Contact a Joe's D.C. Events Manager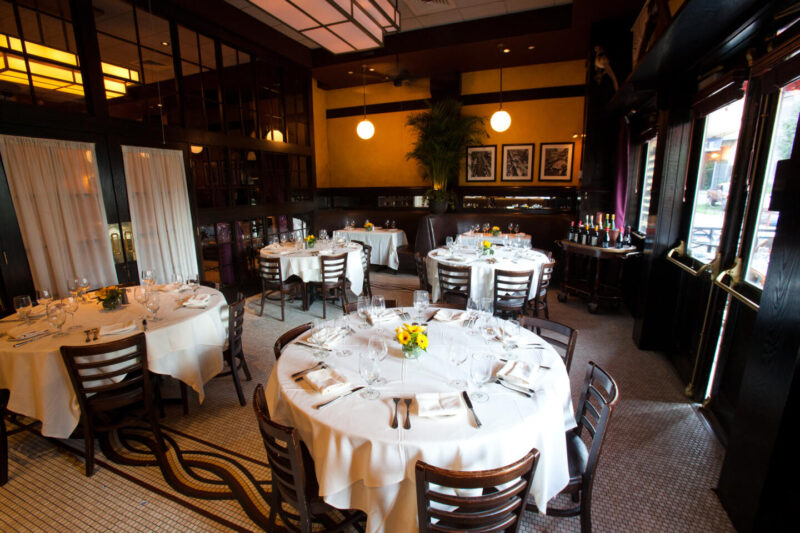 Mon Ami Gabi – Bethesda
CAPACITY: Groups of 30 – 140 guests (60 reception style); Bistro Patio: 30 guests
ABOUT THE SPACE: Mon Ami Gabi is a warm and welcoming bistro, offering a cozy atmosphere as well as a scenic outdoor patio featuring a partially covered awning. The semi-private and private dining rooms can accommodate parties of up to 40 guests for breakfast, lunch, brunch and dinner, and cocktail receptions of up to 60 guests, with the entire restaurant seating groups of up to 140. With a variety of private dining menus and beverage package options, guests can customize their selections to suit any occasion. Less than a half mile from the Bethesda Metro Station and with several parking garages within walking distance of our front door, Mon Ami Gabi is the perfect stop on Bethesda Row for some classic French fare in a Paris bistro-like setting
PRICING: Minimum varies based on the day of the week and time of day
CONTACT: Contact our team at 703-707-0233 (Mon Ami Gabi Reston) for party inquiries at our Bethesda, MD location. | Inquire about Mon Ami Gabi – Bethesda online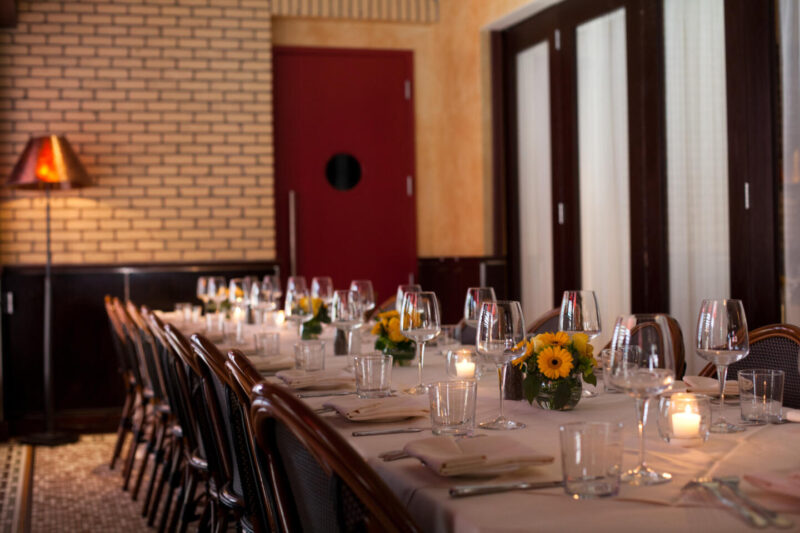 Mon Ami Gabi – Reston
CAPACITY: Groups of 12-85 guests (125 reception style); Full Restaurant Buyout: 250 guests
ABOUT THE SPACE: Located in the heart of Reston Town Center, Mon Ami Gabi is a warm and welcoming bistro accommodating groups of all sizes of up to 85 guests. Guests work with the private parties team to create their special day in one of the five private dining spaces, or a total of 250 with a buyout of the full restaurant. The charming outdoor patio spaces can accommodate larger celebrations of up to 75 for a seated breakfast, lunch, brunch or dinner, and cocktail receptions of up to 125 guests. Fully customizable menus are available, as well as catering packages that signal a return to simple French food with a modern twist.
PRICING: Minimum varies based on the day of the week and time of day
CONTACT: 703-707-0233 | Inquire about Mon Ami Gabi – Reston online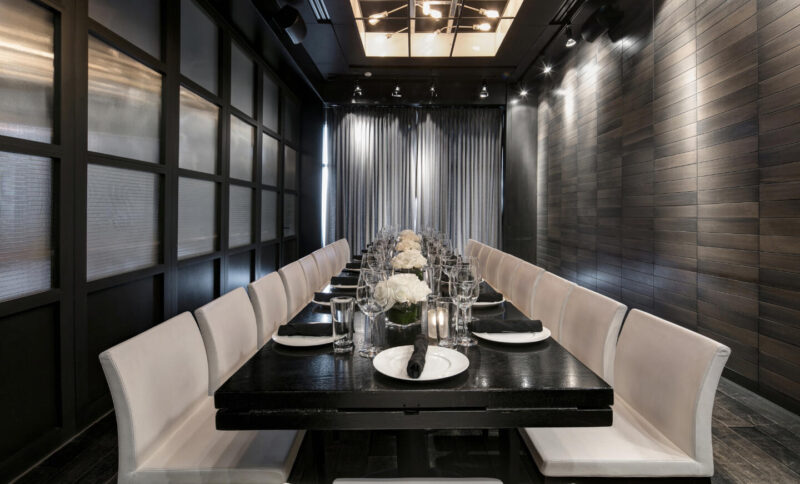 RPM Italian
CAPACITY: 8-500
ABOUT THE SPACE: RPM Italian offers private dining for an intimate party of 8 or a larger celebration of up to 500 guests. The Parties & Special Events team is available to help create a personalized private dining experience, from menu selection and design to wine pairings and floral arrangements. New to RPM Italian is the recently installed AIRPHX air filtration system.
PRICING: Pricing varies
CONTACT: 202-204-4480 | Inquire about RPM Italian online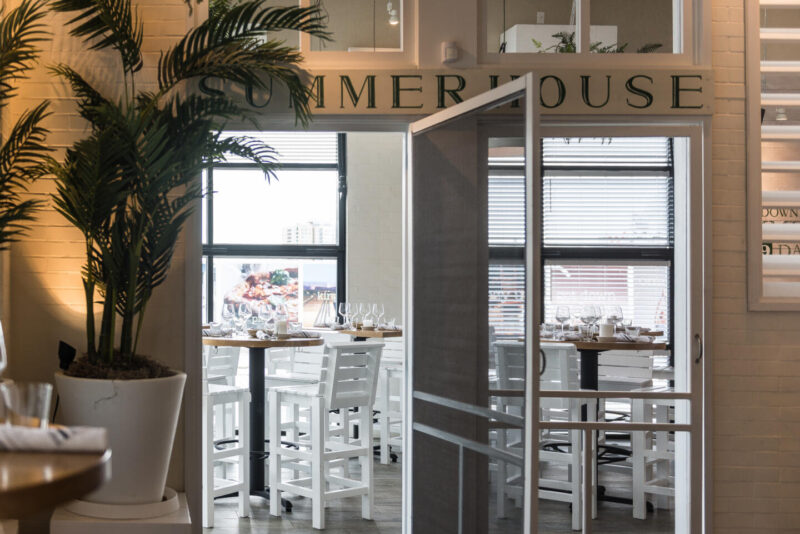 Summer House Santa Monica – North Bethesda
CAPACITY: Banquette Table: 12-16 seated guests; Back Four Seasons Patio: up to 30 guests; Summer House Main Dining Room: 16 – 120 guests
ABOUT THE SPACE: Guests will be transported to a California–style beach house with white chairs, hanging plants, and a summertime patio. Choose between the Main Dining Room or Four Seasons space featuring retractable garage doors and a beautiful view of the bustling streets of Pike & Rose. Ask our Parties Team for options for customized menus, table decorations, and more. Ideal for corporate outings, birthday parties, baby showers, and rehearsal dinners.
PRICING: Minimum varies based on the day of the week and time of day
CONTACT: 301-881-2381 | Inquire about Summer House Santa Monica – North Bethesda online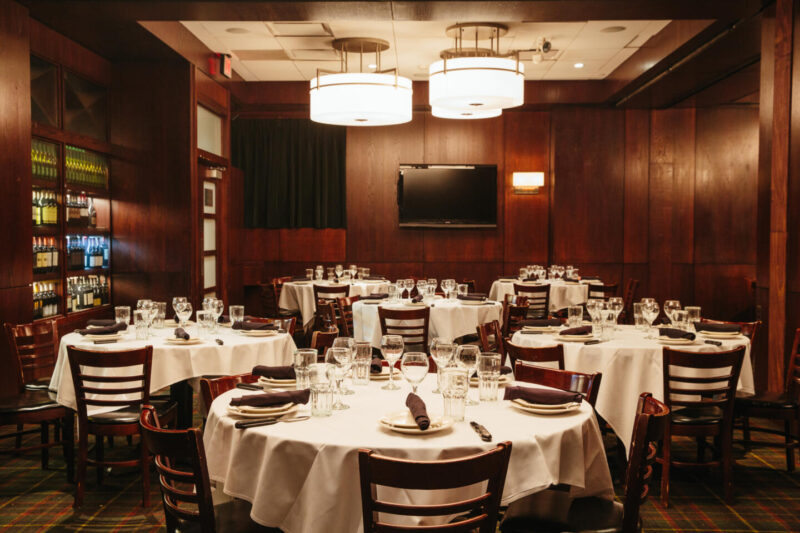 Wildfire – Tysons

CAPACITY: 8-120
ABOUT THE SPACE: Wildfire has six private party rooms that can accommodate groups from 8-120 guests, based on how the rooms are split up. Many are equipped with state-of-the-art audiovisual equipment. Wildfire has installed an AIRPHX air filtration system. 
PRICING: Club Supper Menu starts at $55.95 per person, plus tax
CONTACT: 703-442-9110 | Inquire about Wildfire – Tysons online