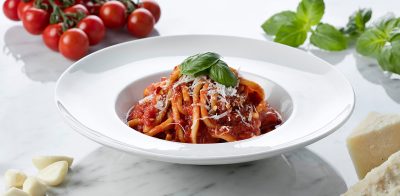 Rich's Favorite Things
Part 2
In honor of more than 50 years entertaining guests, Rich Melman, Founder of Lettuce Entertain You, is sharing some of his most beloved menu items. Follow us on Instagram as we reveal more of his favorite things.
Here they are in Rich's own words:
I believe that a successful restaurant starts with good food – whether it's a simple grilled cheese sandwich or a sophisticated French meal. I've always tried to put items on our menus that I liked and that I'm excited about. After all this time, I'm still experimenting, still learning and still searching to find something new that I want to share with our guests. Even though some of our menu items might be a few decades old, I've found that food that tastes good usually doesn't go out of style. 
As we continue moving forward, I wanted to share some of my all-time favorite menu items with you. Most of the dishes are from Lettuce menus, but a few items are from other restaurants that I love.
Read ahead for items 11 – 20. 
Check out all other of Rich's favorites:
Part 1: Rich's Favorite Things 1-10
Part 3: Rich's Favorite Things 21-30
Part 4: Rich's Favorite Things 31-40
20. Fried Chicken
Joe's Seafood, Prime Steak & Stone Crab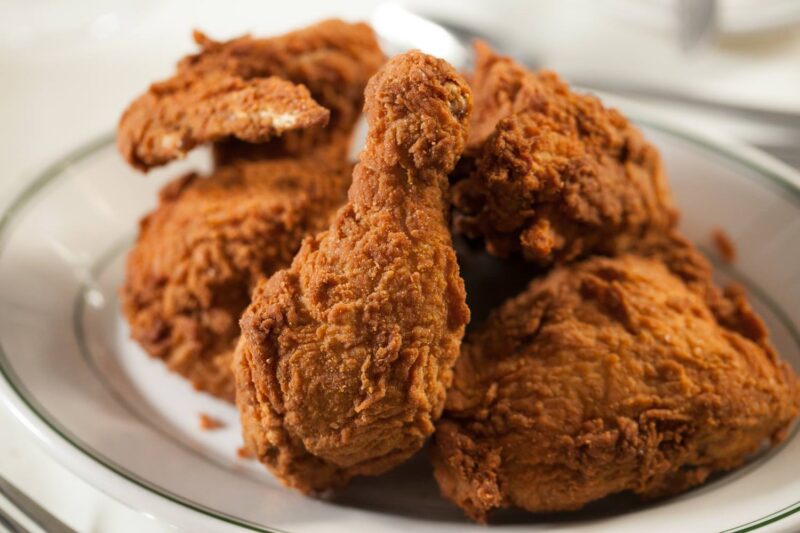 The Fried Chicken at Joe's Seafood, Prime Steak & Stone Crab is wonderful. The recipe actually dates back to Joseph Weiss, the original founder of Joe's Stone Crab in Miami, who felt it was important to include fried chicken on the menu, along with all the seafood options, to ensure there was something for everyone.
Visit Joe's Seafood, Prime Steak & Stone Crab
19. Wagyu Prime Rib of Beef
RPM Steak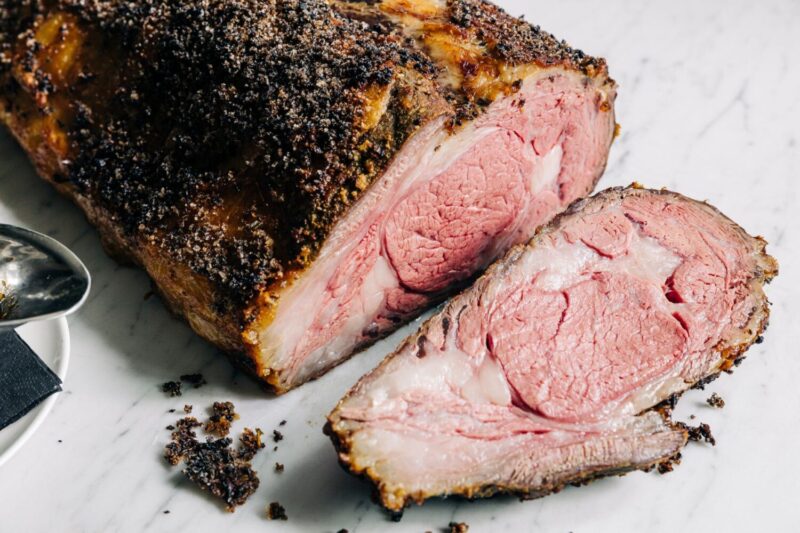 Served only on Fridays and Saturdays for carryout and dine-in, this prime rib is cured in RPM Steak salt and then cooked overnight to 126 degrees, finished with a 500 degree sear and served with horseradish cream and beef au jus. It's very special.
Visit RPM Steak
18. Crispy Strawberry Waffles
Summer House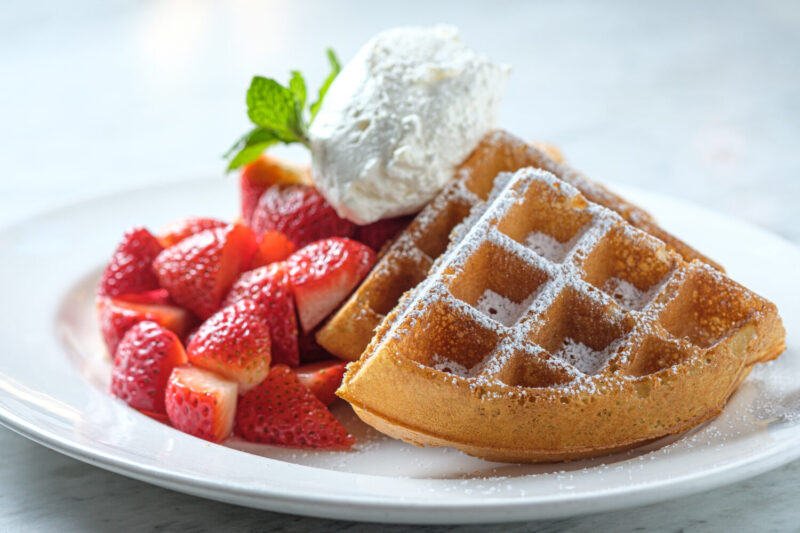 I love these malted waffles with strawberries and vanilla whipped cream for Saturday and Sunday brunch. They're light and so delicious.
Visit Summer House
17. Signature Turkey Chili
L.Woods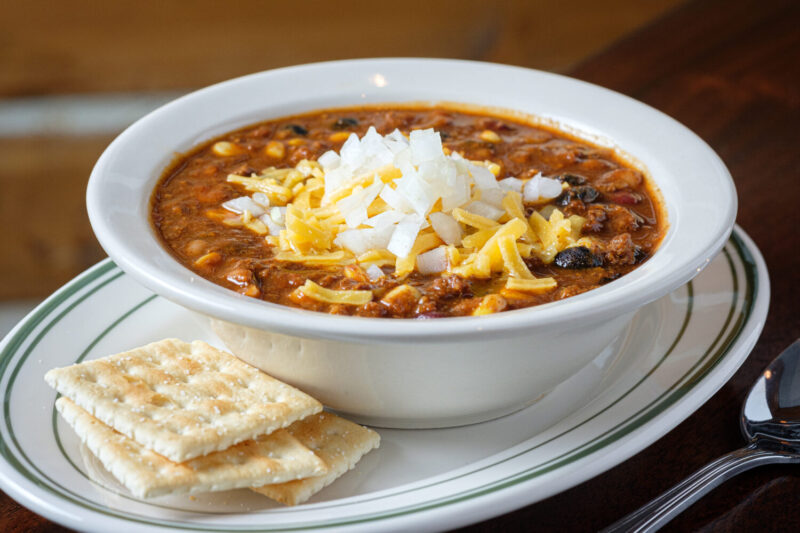 This chili is wonderful with a spoonful of sour cream and some shredded Tillamook Cheddar. And if you want to take it to another level, spoon it over a bowl of L.Woods' Macaroni & Cheese.
Visit L.Woods
16. All American Double Burger
Bub City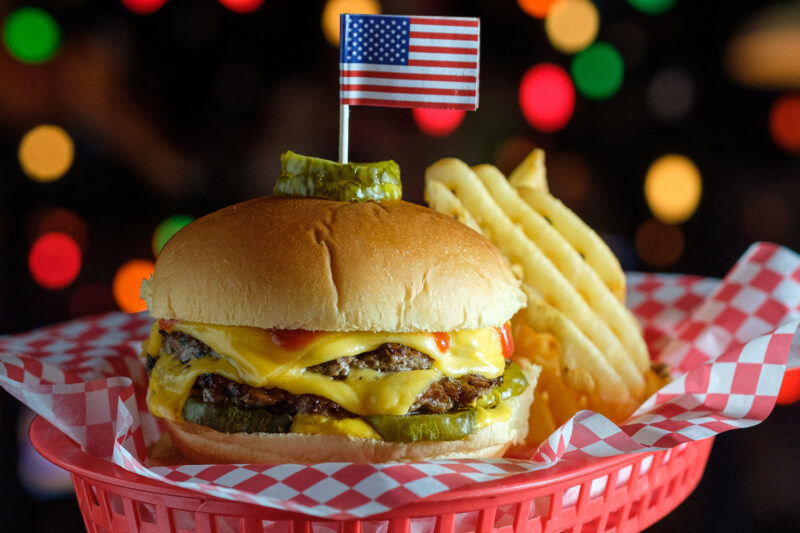 This is a great hamburger that I get cravings for. Inside secret: It's dressed with French's Mustard and Mt. Olive Bread and Butter pickles on the bottom bun, and Heinz ketchup on the top bun.
Visit Bub City
Looking for more burgers? Check out our Guide to the Best Burgers.
15. Wood-Grilled Heirloom Globe Artichoke
Summer House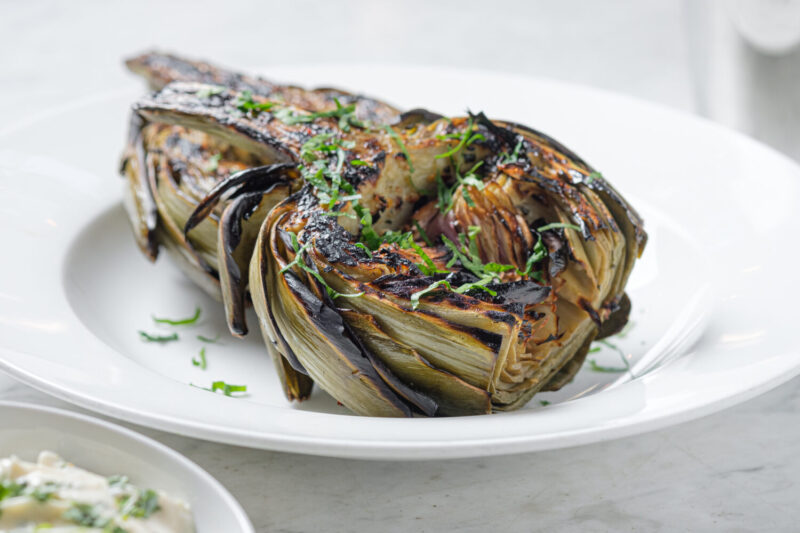 These amazing globe artichokes come from Castroville, California, the artichoke capital of the world. Marinated with olive oil, garlic, lemon and oregano, they're then cooked over a wood grill and served with herb remoulade.
Visit Summer House
14. Pumpkin Chiffon Pie
Joe's Seafood, Prime Steak & Stone Crab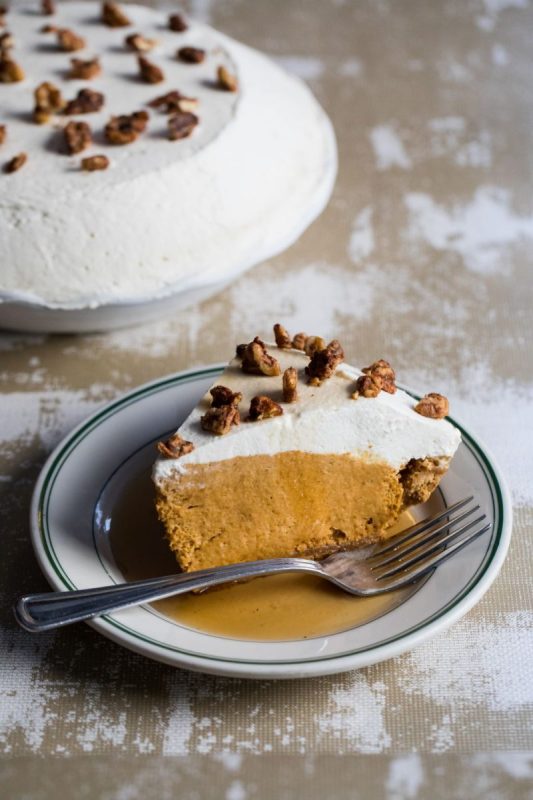 This very light pumpkin pie is one of my absolute favorites. Who can resist chiffon-style pumpkin mousse in a graham cracker crust which is then topped with whipped cream, spiced walnuts and pure maple syrup?
Visit Joe's Seafood, Prime Steak & Stone Crab
13. Mama DePandi's Bucatini
RPM Italian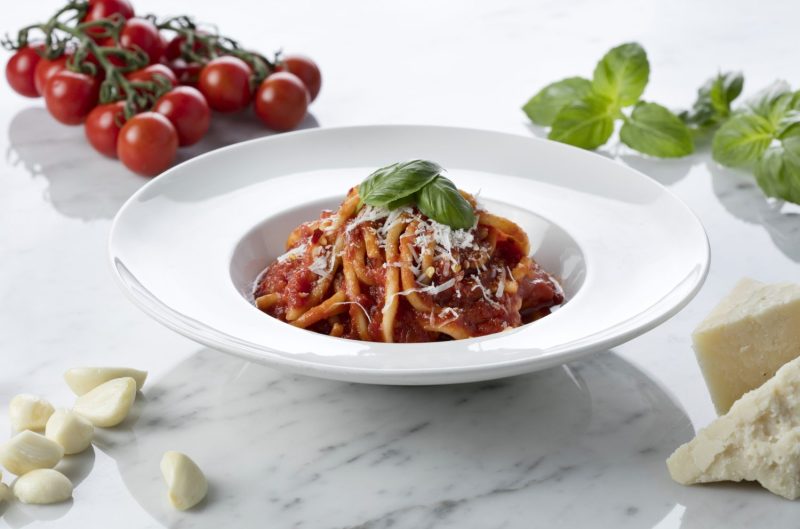 This is Giuliana Rancic's favorite family recipe since childhood. We all liked it so much that it's been on the menu since opening and has become a signature dish at RPM Italian. The Bucatini is rich in flavors and one of the most classic Italian dishes. Thank you, Mama DePandi.
Visit RPM Italian
12. Eggplant Parmesan
Saranello's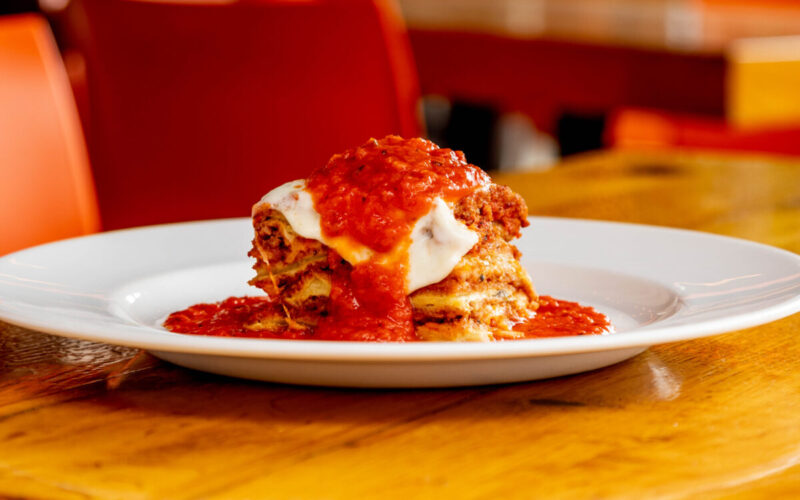 I love Chef Mychael Bonner's Eggplant Parmesan. It's made with crispy sliced eggplant layered between creamy mozzarella and tangy marinara.
Visit Saranello's