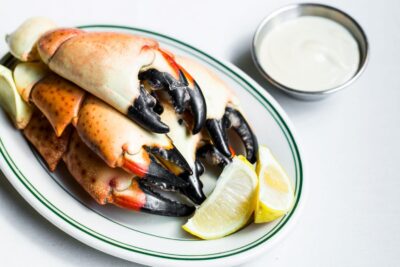 Rich's Favorite Things
Part 4
In honor of more than 50 years entertaining guests, Rich Melman, Founder of Lettuce Entertain You, is sharing some of his most beloved menu items. Follow us on Instagram as we reveal more of his favorite things.
Here they are in Rich's own words:
I believe that a successful restaurant starts with good food – whether it's a simple grilled cheese sandwich or a sophisticated French meal. I've always tried to put items on our menus that I liked and that I'm excited about. After all this time, I'm still experimenting, still learning and still searching to find something new that I want to share with our guests. Even though some of our menu items might be a few decades old, I've found that food that tastes good usually doesn't go out of style. 
As we continue moving forward, I wanted to share some of my all-time favorite menu items with you. Most of the dishes are from Lettuce menus, but a few items are from other restaurants that I love.
Check out more of Rich's favorites:
Rich's Favorite Things: 1-10
Rich's Favorite Things: 11-20
Rich's Favorite Things: 21-30
40. Blueberry Crumb Donut
Do-Rite Donuts & Chicken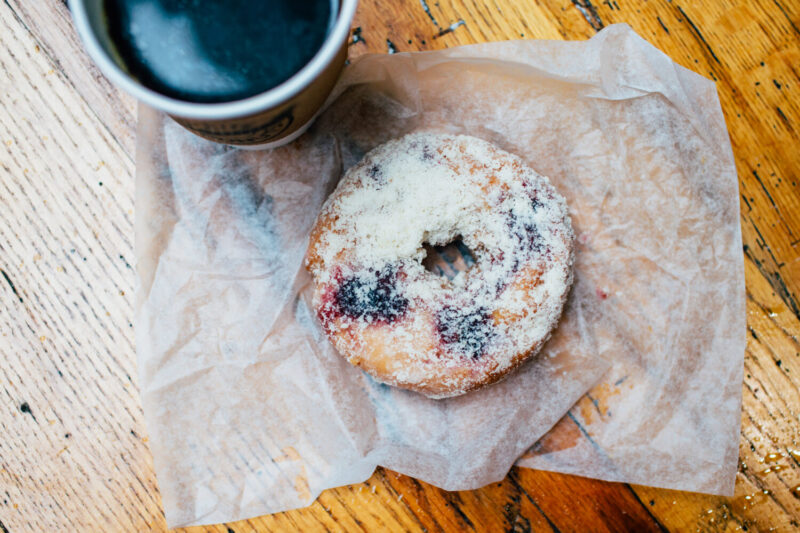 Do-Rite's blueberry crumb donut is one of the best cake donuts I've ever had, with a soft texture that's just strong enough to hold up under the slightly crunchy crumb topping. And blueberries; lots of blueberries.
Visit Do-Rite Donuts & Chicken
39. Angel Hair Pomodoro
Antico Posto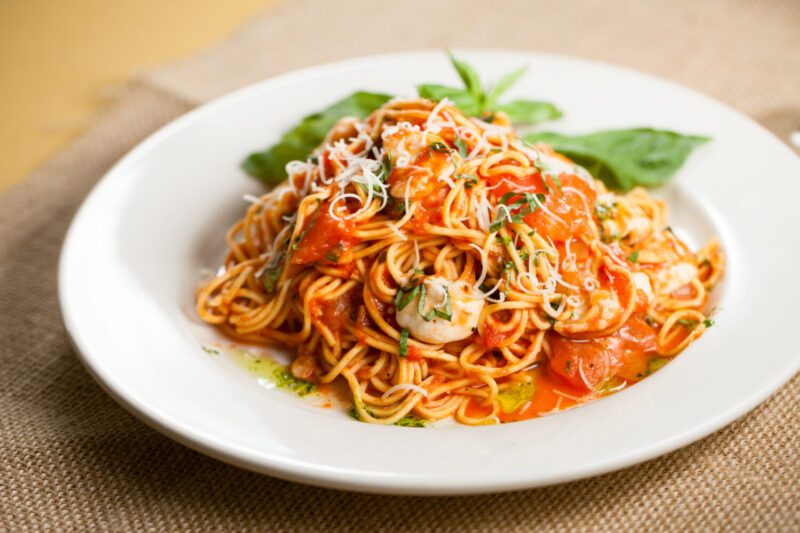 Antico Posto (which means the Old Place) is one of our lowest-key restaurants, tucked in an interior corner of Oakbrook Center. The old-school décor is matched by the menu, like this dish of capellini (angel hair pasta) with roma tomatoes, mozzarella, roasted garlic and fresh basil. Sometimes the simplest dishes are the best.
Visit Antico Posto
38. Lemon Angel Food Muffin
Beatrix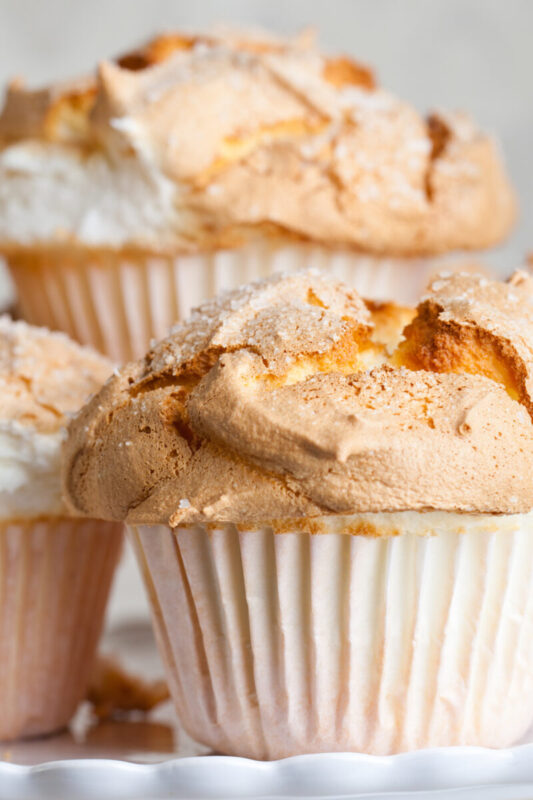 One of the stars of Beatrix' dessert and pastry counter is the angel food muffin. It's made with angel food batter, which creates a super-light and airy muffin. You can order it plain, with chocolate or – my recommendation – a sweet and tart lemon glaze.
Visit Beatrix
37. Baby Back Ribs
L. Woods Tap & Pine Lodge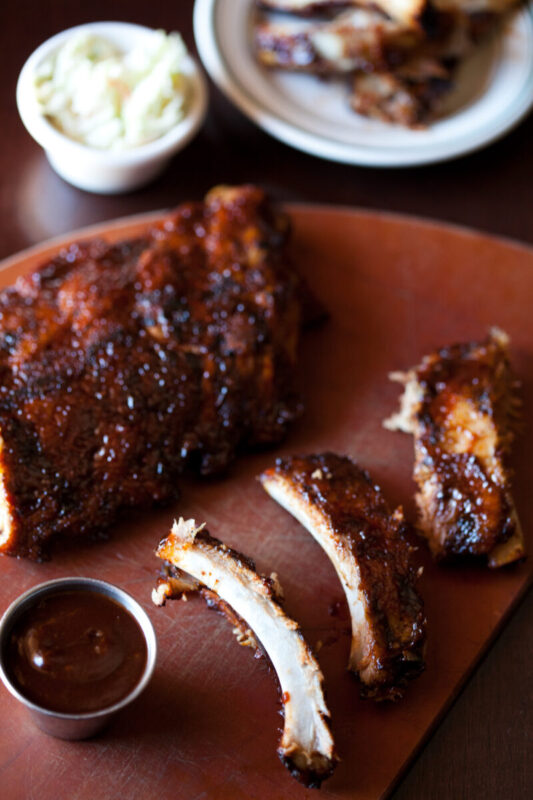 The ribs here are pull-from-the-bone tender. They're smoked, seasoned and finished under the broiler. I prefer them with a good char, and I like the dry rub so much I ask to put most of the barbecue sauce on the side.
Visit L. Woods Tap & Pine Lodge
36. Crispy Fish Tacos
Summer House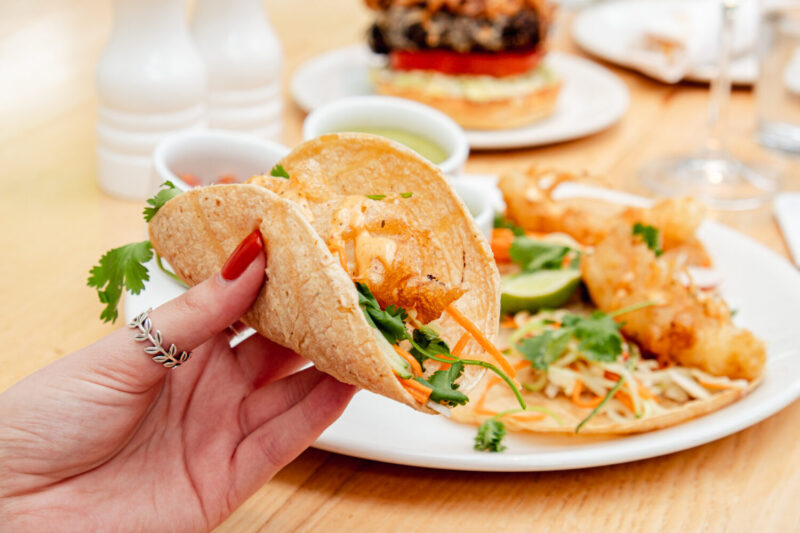 Substantial but light tasting. We fry the fish in a light, gluten-free tempura batter, and place them, with crunchy slaw and cilantro, over large corn tortillas. Served with salsa verde and chipotle crema on the side.
Visit Summer House
35. Lobster Kimchi Sizzling Rice
Sushi-san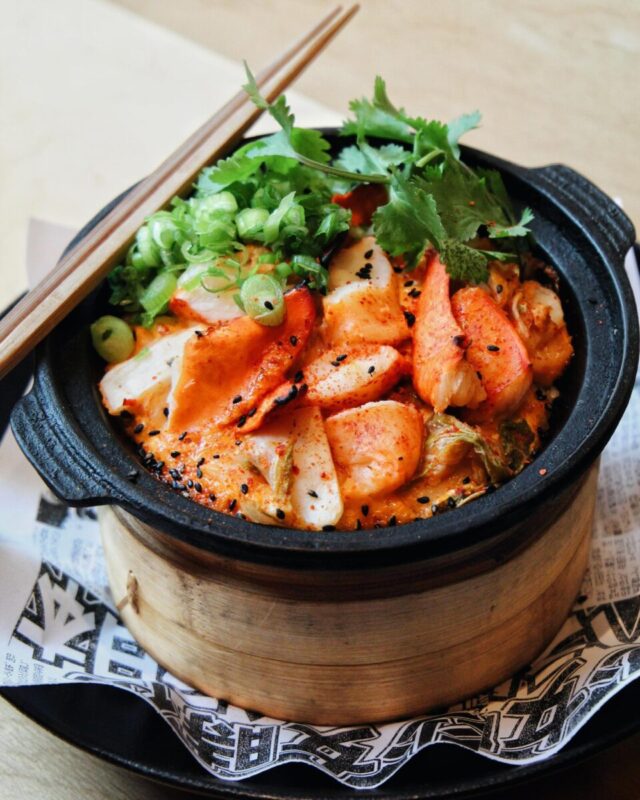 This restaurant is known primarily for sushi creations, but there are other great dishes on the menu, including Lobster Kimchi Sizzling Rice, a cast-iron pot filled with coal-roasted lobster tail and claw meat, kimchi (spicy fermented vegetables), spicy mayo and sushi rice. When you're in the mood to splurge, head upstairs to the Omakase Room for a mind-blowing Japanese experience.
Visit Sushi-san
34. Spit-Roasted Turkey Dinner
Wildfire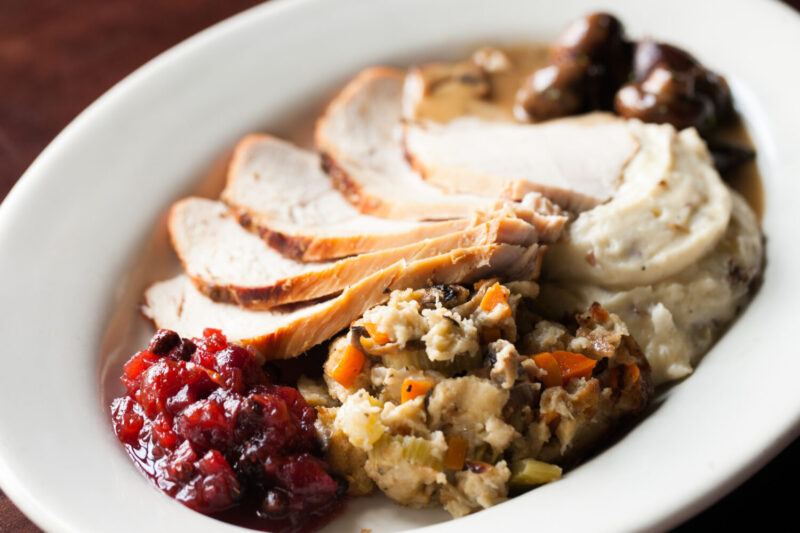 When it's Tuesday, this dish is the day's special. Sliced roasted turkey breast, sautéed mushroom caps, herb stuffing, cranberry, gravy and mashed potatoes – basically Thanksgiving on a plate. Thanksgiving is one of my favorite holidays, and this dinner lets me celebrate it any time of year.
Visit Wildfire
33. Crispy Short Rib Hummus
Aba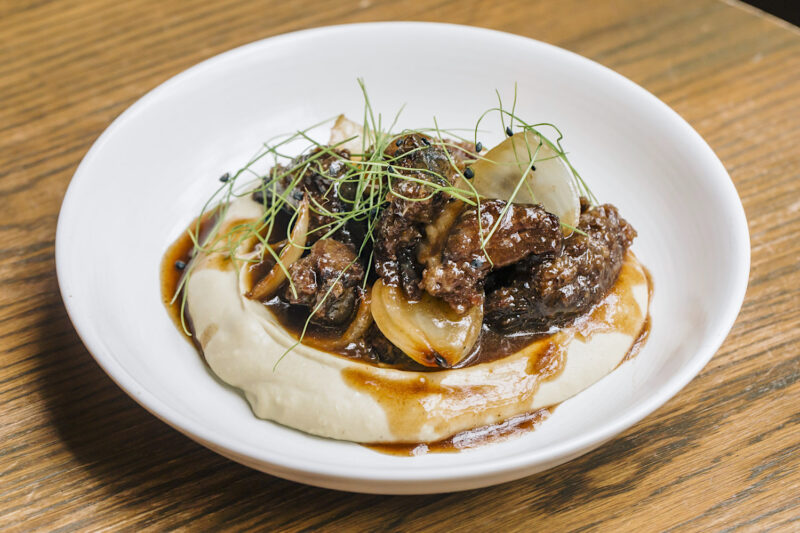 There are four kinds of hummus on Aba's menu, and this unique version is one of my favorites. Hummus mixed with crispy strips of short-rib meat, grilled onions, sherry and beef jus. It's like a meal in itself.
Visit Aba
32. Bang Bang Crispy Cauliflower
Hub 51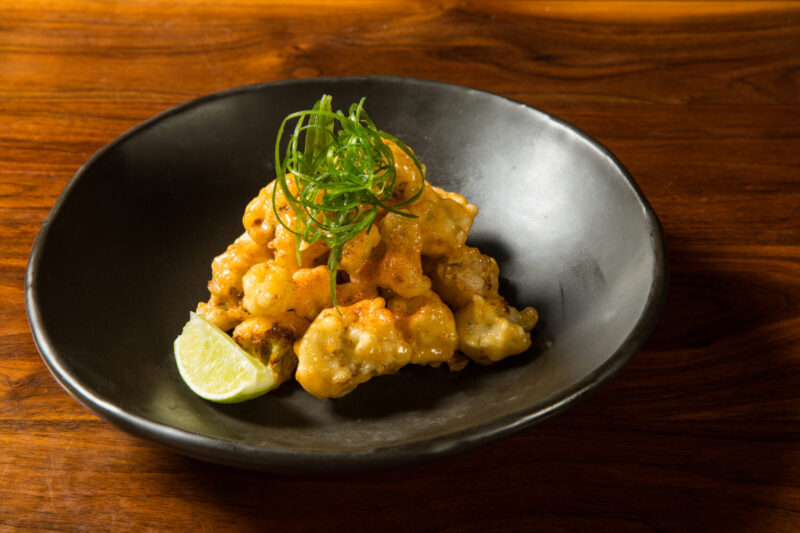 I love these spicy little nuggets of tempura-battered cauliflower, tossed in a spicy miso mayo and togarashi (Japanese spice mix), topped with shaved scallions and served with lime wedges. Great for sharing.
Visit Hub 51 
31. Florida Stone Crab Claws with Joe's Mustard Sauce
Joe's Seafood, Prime Steak & Stone Crab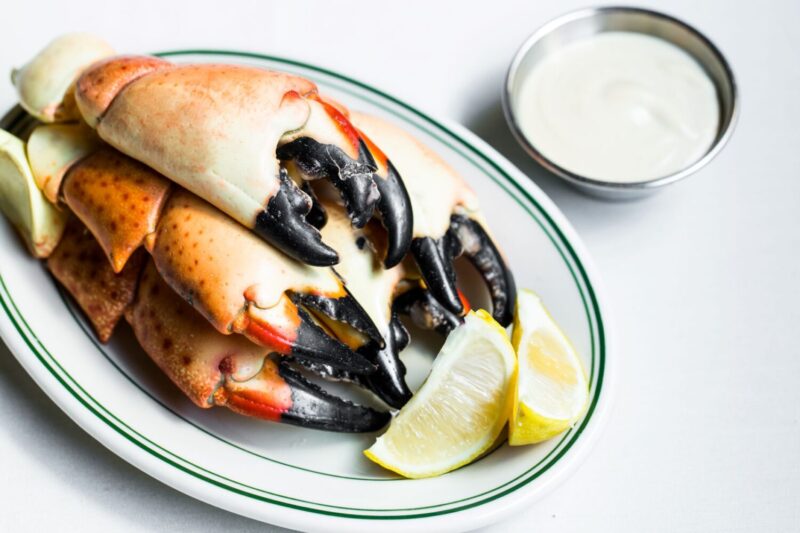 For the longest time, the original Joe's Stone Crab in Miami only served stone crab claws during their short fishing season (mid-October to May 1), until the owners perfected a freezing process that preserves the flavor and texture. We did many, many taste tests to be sure the quality was there. Now we serve them year-round. The creamy mustard sauce is the same one Joe's has been serving since it began. Stone crabs and mustard sauce – simple, and perfect.
Visit Joe's Seafood, Prime Steak & Stone Crab