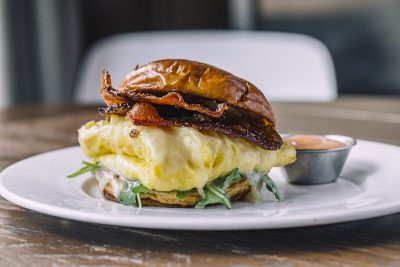 Rise & Shine: The Best Weekday Breakfast Spots
Where to grab weekday breakfast
We've rounded up all of our weekday breakfast specialties that will keep you up and running throughout your day. Check out all of the Lettuce restaurants that are offering hearty morning treats.
CHICAGOLAND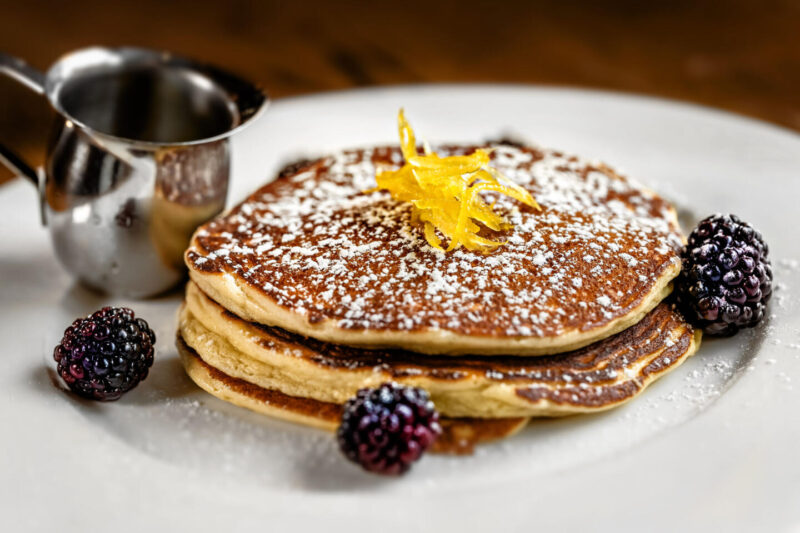 Beatrix – Fulton Market, Loop, River North, Streeterville, Oak Brook
WHEN: Weekday mornings
WHAT: Join Beatrix for a healthy meets delicious breakfast sure to start the day off right. Visit the coffee bar for hand-crafted drinks made with signature Beatrix Coffee Roasters blends and pick up a housemade pastry like the Honey-Butter Cinnamon Roll or Superfood Muffin. Favorite breakfast dishes include Light & Fluffy Lemon Pancakes, Avocado & Jalapeño Toast, Bacon, Cheddar & Egg Sandwich and more!
CONTACT: Fulton Market: 312-733-0370 | Loop: 312-736-0404 | River North: 312-284-1377 | Streeterville: 312-642-0001 | Oak Brook: 630-491-1415 | Make a reservation at the Beatrix location nearest you | Order carryout and delivery from the Beatrix location nearest you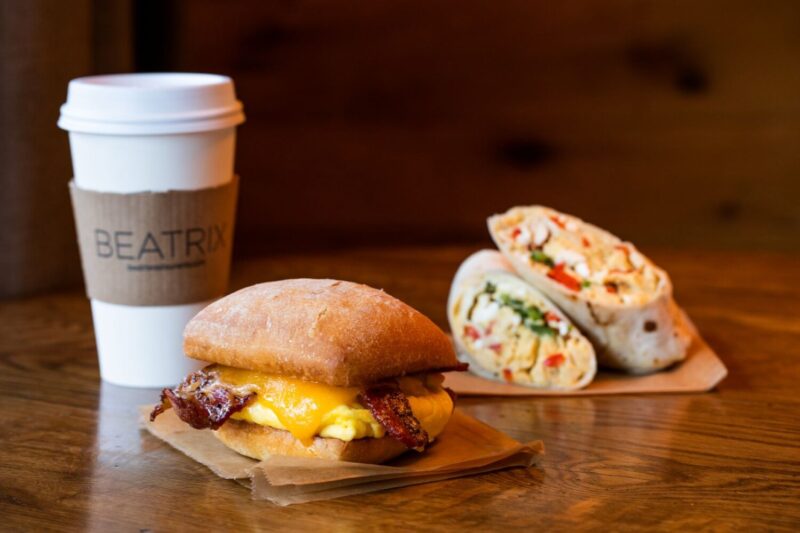 Beatrix Market – DePaul Loop, Loop, Streeterville
WHEN: Weekdays: 7:00 AM – 10:30 AM
WHAT: Visit the hot bar at Beatrix Market in Streeterville and the Loop for rotating favorites including Scrambled Eggs, Brown Sugar Bacon, Brioche French Toast. Or, stop by the DePaul Loop location to build-your-own Breakfast Sandwich or Burrito from 8:00 AM – 10:30 AM and grab a Latte, Matcha, or an Iced Banana Joe at the coffee bar. Fresh pastries are also available including Emmy's Gluten-Free Cream Cheese Coffee Cake or a Lemon Blueberry Muffin. Need breakfast for a meeting or event coming up? Order catering from Beatrix Market and choose from a la carte cold and hot breakfast options, pastries, coffee & curated packages. View the breakfast catering menu from Beatrix Market
CONTACT:  DePaul Loop: 312-583-0598 | Loop: 312-629-0025 | Streeterville: 312-642-0001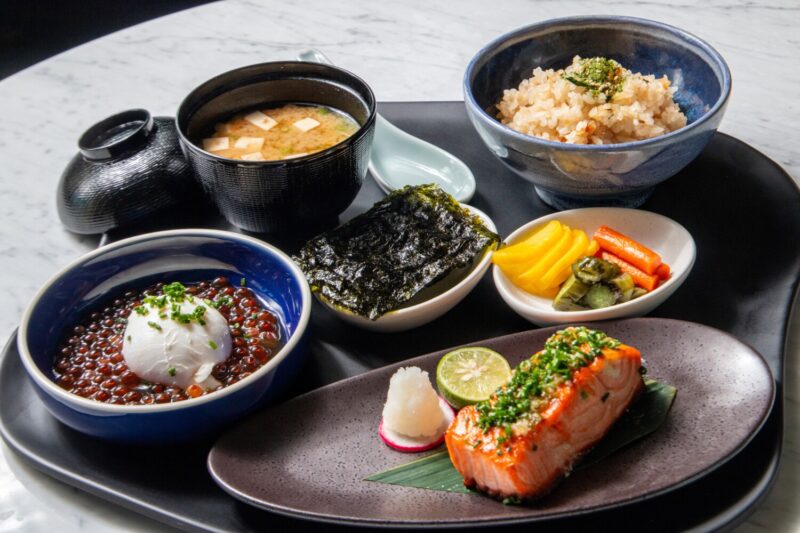 Miru
WHEN: Daily: 7:00 AM – 10:30 AM
WHAT: From breakfast classics like Bagels & Lox and freshly baked pastries, to their specialty Tokyo Breakfast featuring grilled umami salmon, dashi tomago, rice, and miso soup, there is something for all tastes and appetites. Pair it all with fresh juices, teas and coffees, or a morning cocktail like The 1871 Bloody Mary. View the breakfast menu at Miru
CONTACT: Make a reservation at Miru
LAS VEGAS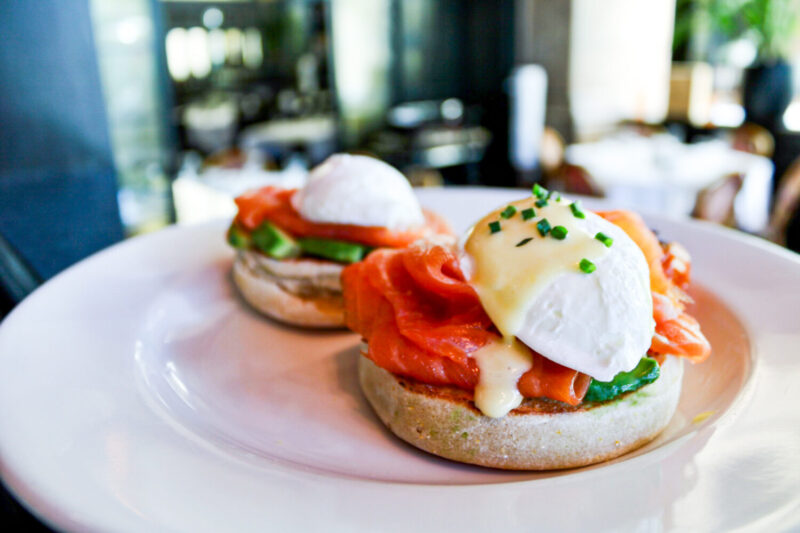 Mon Ami Gabi – Las Vegas
WHEN: Every day: 7:00 AM – 11:00 AM
WHAT: From French-inspired breakfast favorites to a selection of benedicts and omlettes, Mon Ami Gabi is a great destination for weekday breakfast, available daily with the best view of The Strip. View the Mon Ami Gabi – Las Vegas Breakfast Menu
CONTACT: 702-944-4224 | Make a reservation at Mon Ami Gabi – Las Vegas
Try one of Mon Ami Gabi's benedict recipes at home, click here for the Verlasso Smoked Salmon Eggs Benedict recipe.