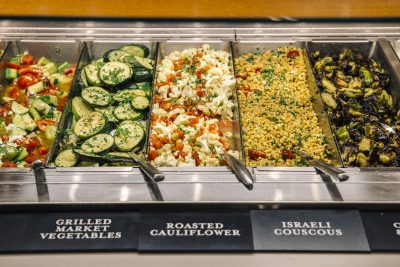 Rotisserie Ema has officially re-opened in Chicago's River North!
The Perfect Grab-and-Go Lunch
You've asked for it, and we're delighted to deliver: Rotisserie Ema is officially open in Chicago's River North! From 11:00 AM – 3:00 PM every Monday – Friday, enjoy your lunch break mixing and matching mezze favorites to-go, with selections from the hot and cold food bars, soup bar, rotisserie, house-made hummus bar and more!
Here's a first look at the all-new menu, plus how to make the most of your visit to Rotisserie Ema: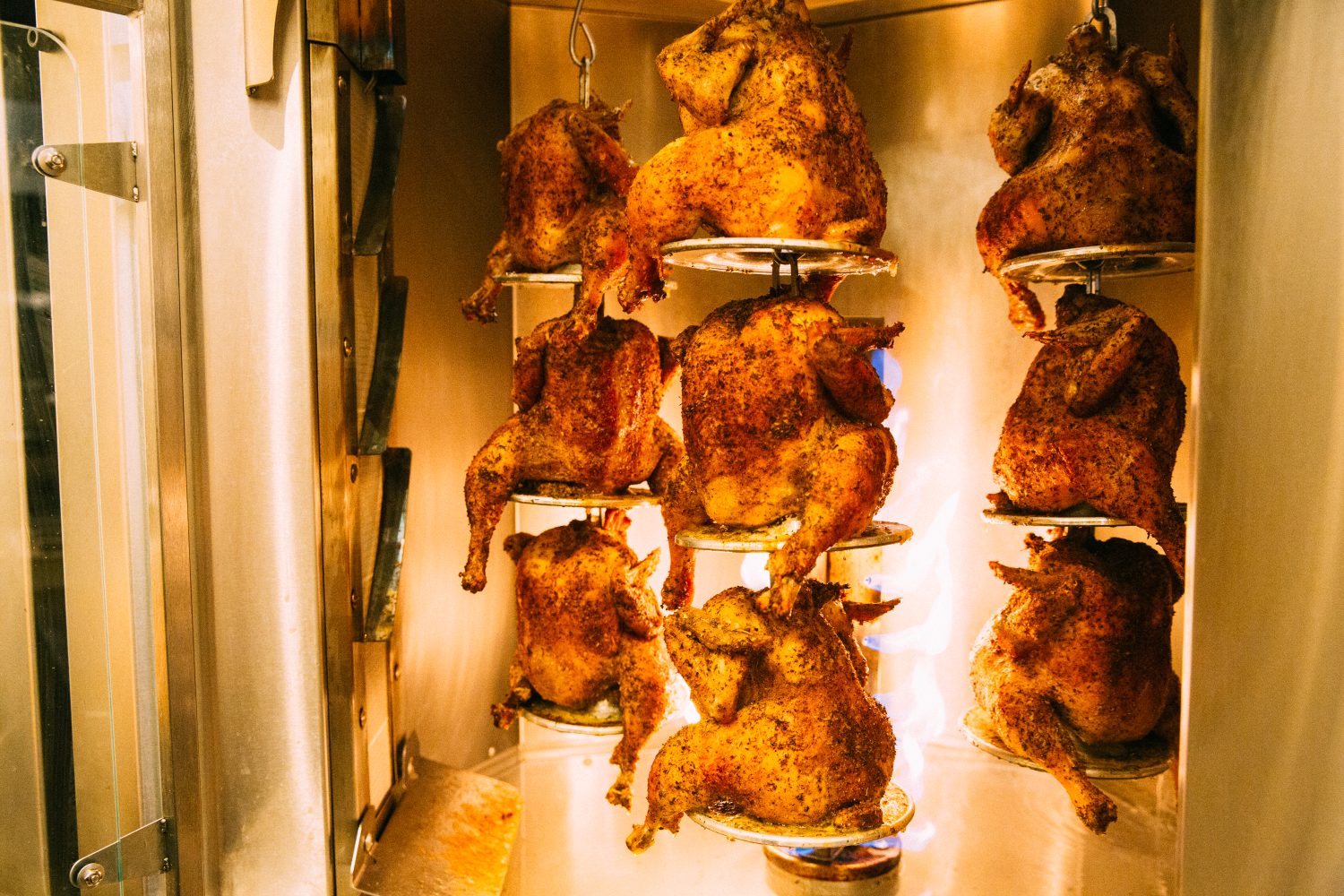 Head over to Rotisserie Ema (located right next door to Ema) at 74 W. Illinois St. Entrance is off of Clark St.
Grab a to-go box for your mezze and start with a choice of base including

Romaine, Mix Greens, Herb Farro

or

Basmati Lentils,

and then top with staples like

Cherry Tomatoes, Cucumber Crudite, Feta Cheese, Pumpkin Seeds

and more. 

Select a dressing, and don't forget to add a dollop of Ema classics like

Classic

Hummus, Charred Eggplant Spread

or

Toasted Garlic and Almond Spread

on top. 

Looking for extra veggies? Throw in a scoop of the chef-prepared salads, like

Carrots and Dates, Charred Broccoli, Israeli Salad

and more. 

Pick your protein and carbs: Fill up with hot bar and rotisserie favorites including

Lemon Dill Rice, Crispy Potatoes, Falafel, Lamb and Beef Kefta

and

Pulled Sumac Chicken

. 

Next up: Select a sauce like Zhoug, Tzatziki or Harissa for the perfect final drizzle. Don't forget the best part: fresh House Bread!  

Need something sweet? Order the

Frozen Greek Yogurt

to-go! 

Check out with our Rotisserie Ema cashiers, and you're on your way to the rest of your day!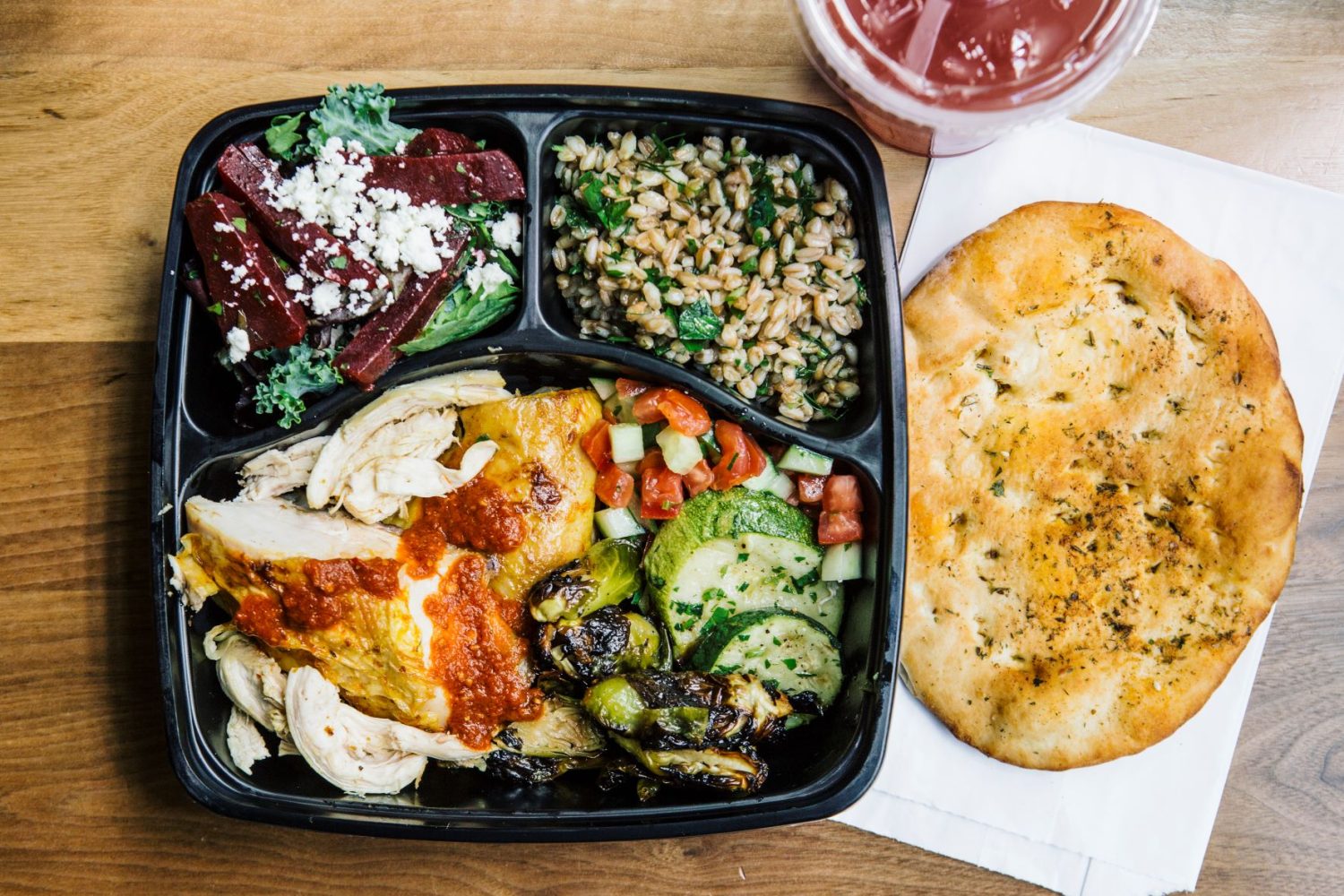 Each box is $9.49 per pound, plus tax. Stop by and try something new each day, or find your favorites and make Rotisserie Ema your lunchtime go-to! 
Stop by and pick-up your Rotisserie Ema favorites or place an online order. Order Rotisserie Ema To-Go for carryout or delivery. 
For more information on Rotisserie Ema and to check out the lunch menu, click here.