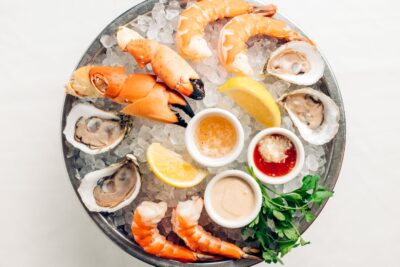 Seafood 4 Ways: How Do You Like Yours?
Mix it up and try something new
From oysters to grilled salmon, our experts at these top Lettuce seafood restaurants show you multiple ways to enjoy your favorite seafood.
For a limited time only Alaskan Salmon is running wild at Di Pescara.
From Thursday, August 11 through Thursday, September 8, Executive Chef Mychael Bonner is featuring special entrees using Wild Alaskan King Salmon and Wild Alaskan Sockeye Salmon flown in daily from some of Chicago's top Seafood Purveyors. King Salmon or Chinook Salmon is the largest of all the species, some can grow to over 60 lbs. Sockeye Salmon is known for its deep red color and superb flavor. The salmon will be featured in the Pan Roasted Copper River Sockeye Salmon, served with a crispy Japanese scallion pancake and sweet soy glaze ($33, plus tax and gratuity) and Broiled Alaskan King Salmon, served with heirloom cherry tomatoes and sautéed summer vegetables ($38, plus tax and gratuity).
Enjoy the seasonal salmon while available and make a reservation at Di Pescara or order carryout or delivery from Di Pescara.
Chilled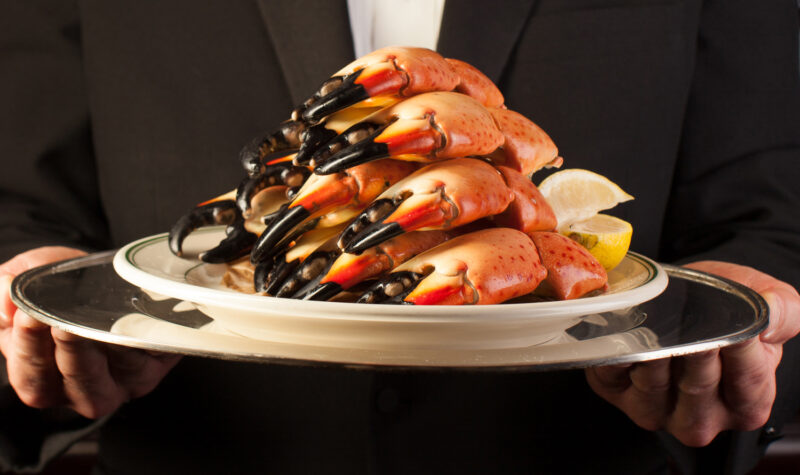 What's more refreshing that a platter of chilled seafood and a glass or two of bubbly? Yes, we are talking oysters on the half shell, juicy shrimp and an all time favorite: Stone Crab Claws from Joe's Seafood, Prime Steak & Stone Crab served with their legendary Mustard Sauce.

Make a reservation at the Joe's Seafood location nearest you |  Order carryout or delivery from Joe's Seafood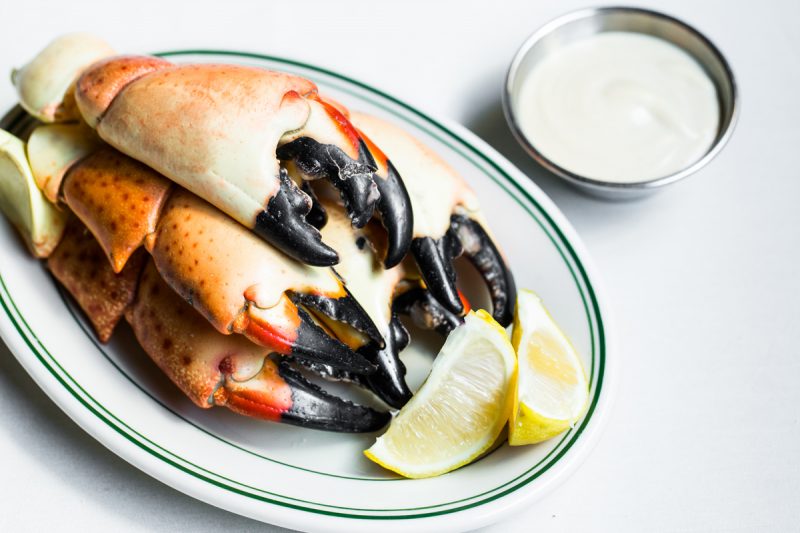 Having a party? Impress your guests with you favorite chilled seafood paired with Joe's Seafood's Mustard Sauce, we've got the recipe.
Joe's Seafood Mustard Sauce recipe
Raw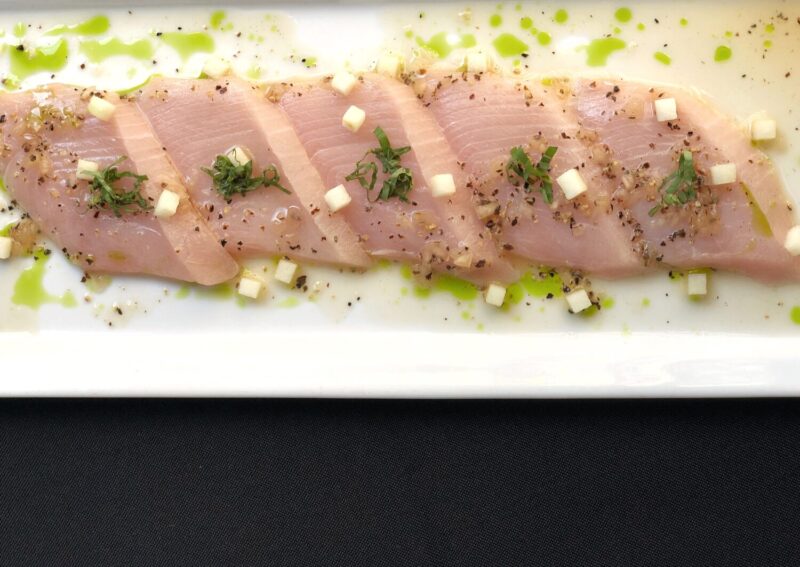 When enjoying high quality fish, it's sometimes best in its simplest form: raw. Shaw's Crab House serves a selection of delectably fresh sashimi, including Naoki-Style Sashimi like the Yellowtail, Apple & Basil sashimi served with mint basil oil, shallot and black pepper vinaigrette.
Make a reservation at Shaw's Crab House – Chicago | Order carryout or delivery from the Shaw's location nearest you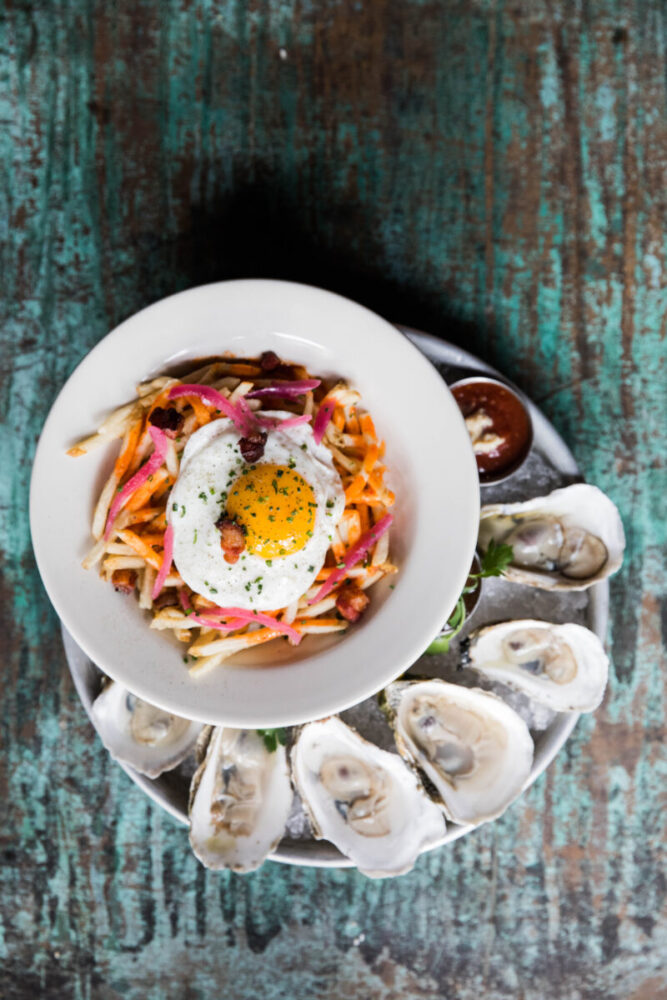 You also can't forget about oysters. Enjoy them at Quality Crab and Oyster Bah during happy hour (or anytime) accompanied by an order of chef selection fries – you'll get either Caesar dressing, parmesan or garlic crunch. View Quality Crab and Oyster Bah's full happy hour menu.
Make a reservation at Quality Crab & Oyster Bah | Order carryout and delivery from Quality Crab & Oyster Bah
Explore more Happy Hour deals.
Fried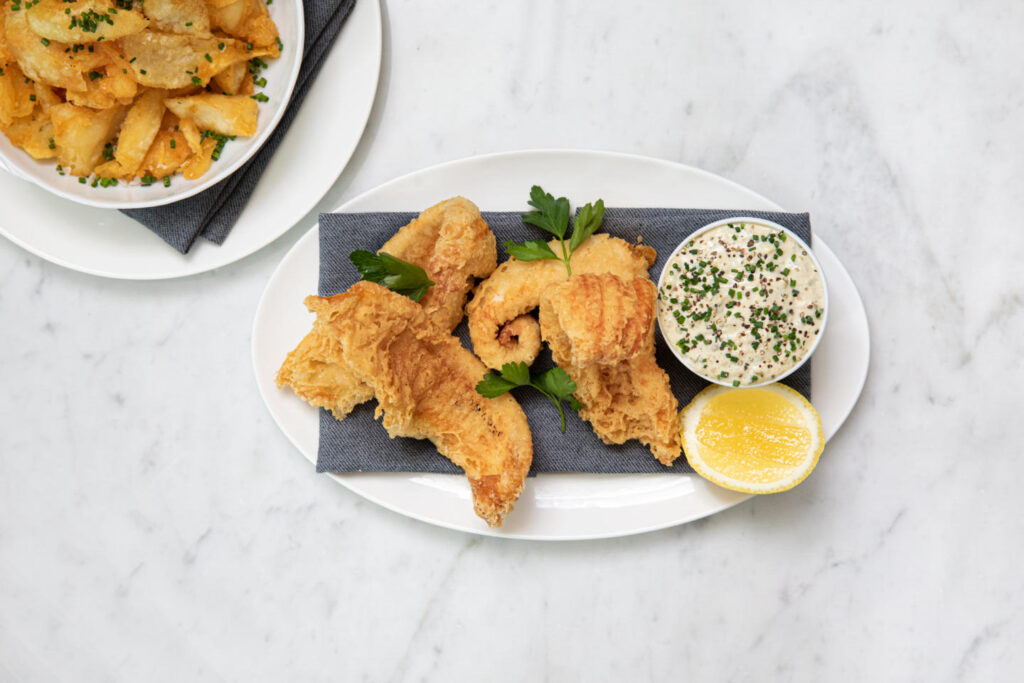 At RPM Seafood perfectly crisped and perfectly salty hit the spot when it comes to the Dover Sole Fish & Chips. Served with Sauce Gribiche (hardboiled yolks, mustard and cornichons), the mixture of creamy and tart compliment the crispiness of the fish. The Maine Lobster Tempura also highlights the delicate lobster flavor with the fried and airy tempura batter, while the ponzu and dijonnaise round out the flavors of this dish.
Make a reservation at RPM Seafood | Order carrout or delivery from RPM Seafood
RPM Seafood also share's their Dover Sole Fish & Chips recipe so you can try it at home.
Grilled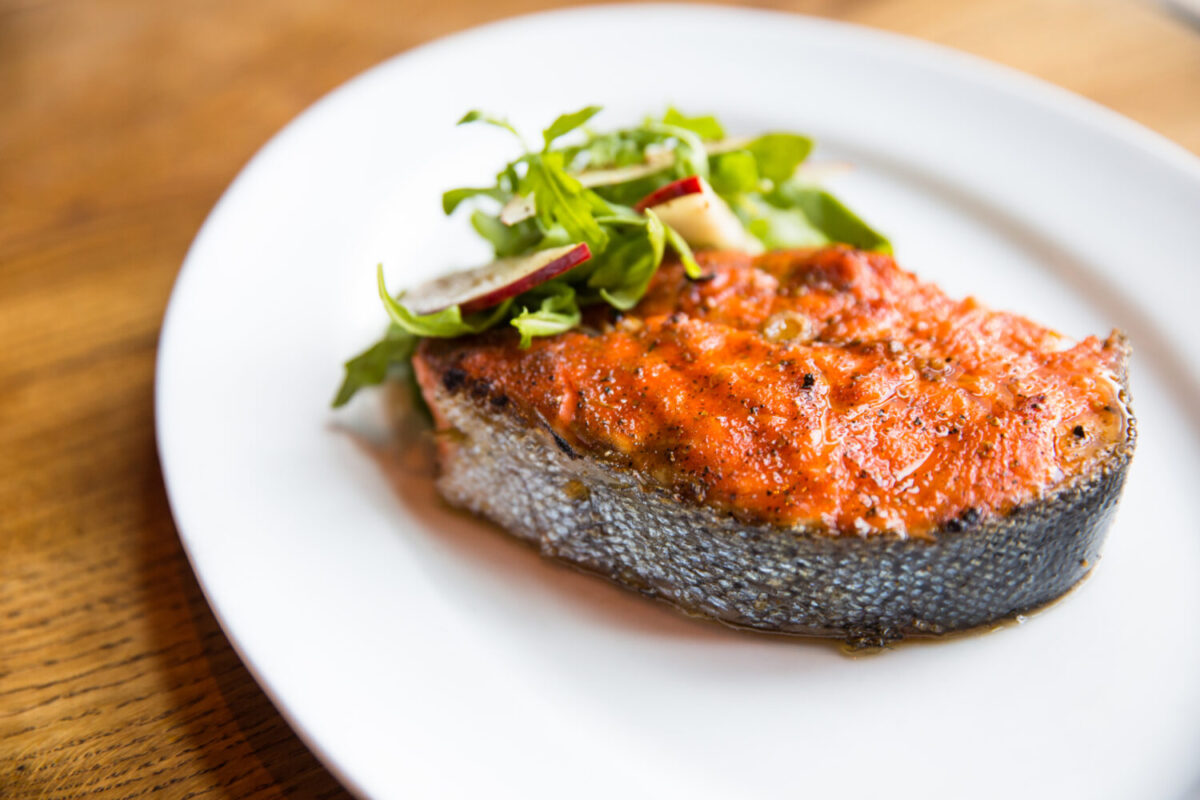 No need to turn on the stove, take it to the grill; grilled seafood is another of our favorites, especially during the warm summer months.
Di Pescara
grills a variety of seafood to bring out the best flavors. Their
Barbecued Ginger Salmon served with Blistered Sesame Green Beans
is
 grilled to perfection. Grilling the fish
caramelizes the marinade to bring out the gingery-soy flavoring. This dish is best enjoyed with a chilled glass of Pinot Noir.
Make a reservation at Di Pescara | Order carryout and delivery from Di Pescara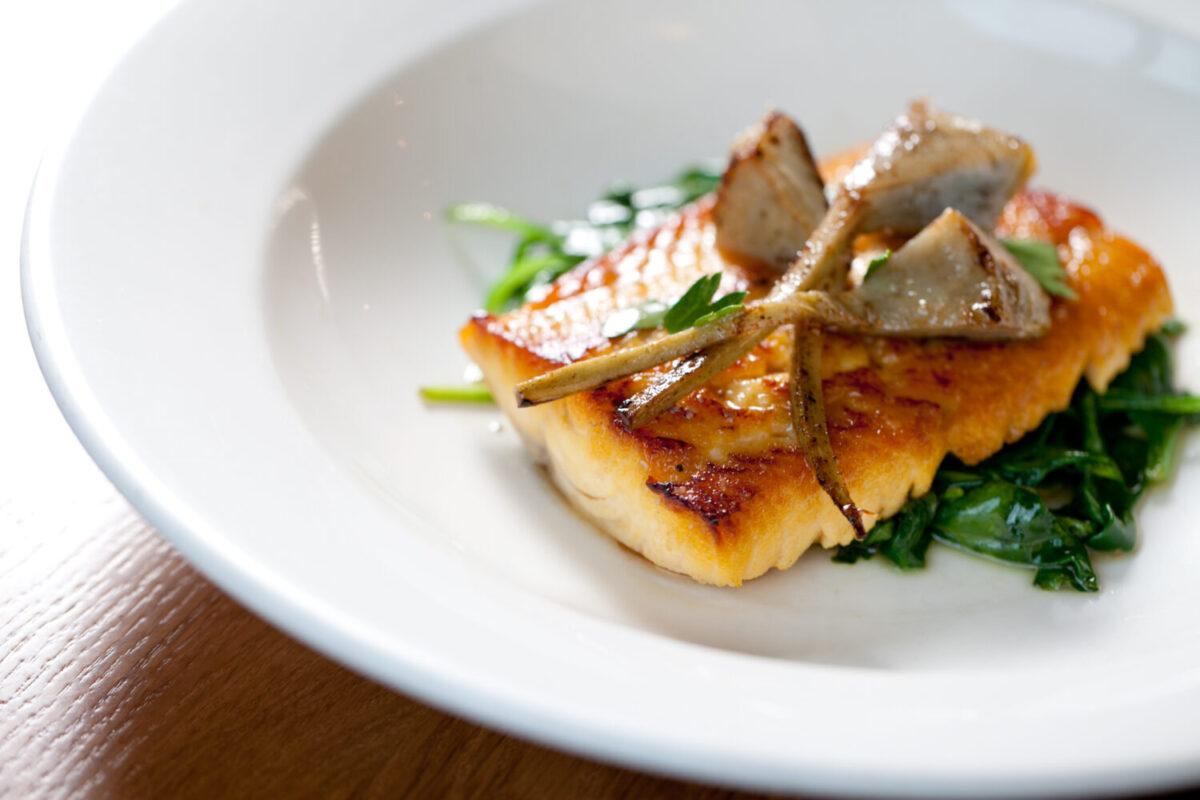 Craving an easy weeknight fish recipe? Chef David DiGregorio of Osteria Via Stato shares his family's Lake Trout recipe.
Osteria Via Stato's Lake Trout with Spinach and Artichoke recipe
For more ideas on what to make at home inspired by your favorite Lettuce restaurant, check out our recipes