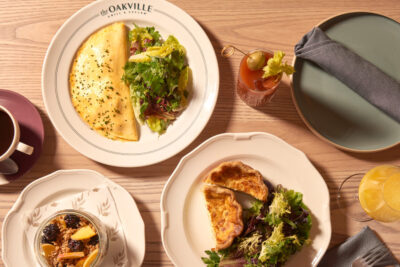 The Oakville Grill & Cellar Welcomes Weekend Brunch
Cinnamon Rolls, Bagels, Omelets and more
 There's a new way to weekend in Chicago because The Oakville Grill & Cellar now offers weekend brunch, available on Saturdays and Sundays from 9:00 AM – 3:00 PM. Whether you're looking for something savory or sweet, The Oakville puts its Napa Valley touch on brunch favorites that you can enjoy in the dining room or on the all-seasons patio. 
View the weekend brunch menu at The Oakville Grill & Cellar.
Make a reservation for weekend brunch at The Oakville Grill & Cellar. 
The new brunch menu truly has something for every type of bruncher, don't believe us? Read on.
When You're Looking for something new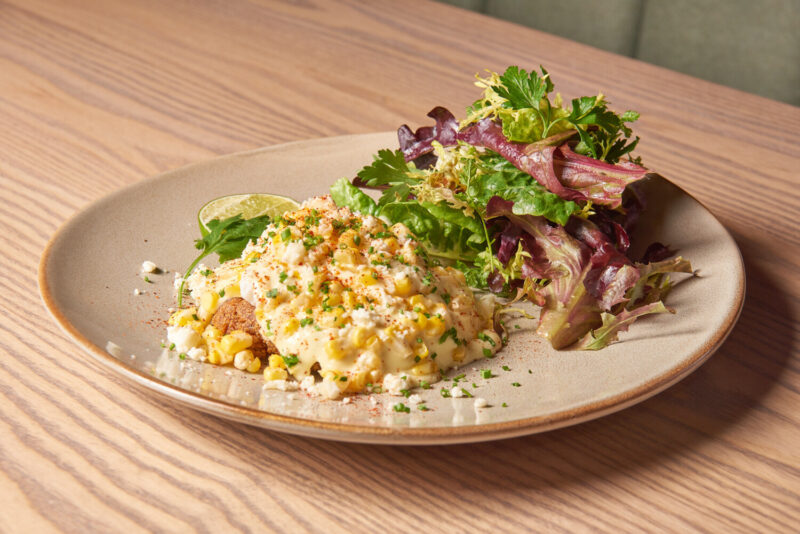 Experience a twist on a classic benedict and order the Sweet Corn Elote Benedict. The elote dish is a perfect representation of the restaurant's ties to both West Coast and Midwest flavors and influence. Utilizing corn meal and sweet corn, the classic English muffin is replaced with a corn cake, creating a sweet and savory (and gluten-free!) base to the dish. Steak lovers can also enjoy this influence of flavors and opt for the Steak & Eggs with guajillo marinated prime skirt steak, hash browns and pico de gallo.
When You're Craving a Bagel & Lox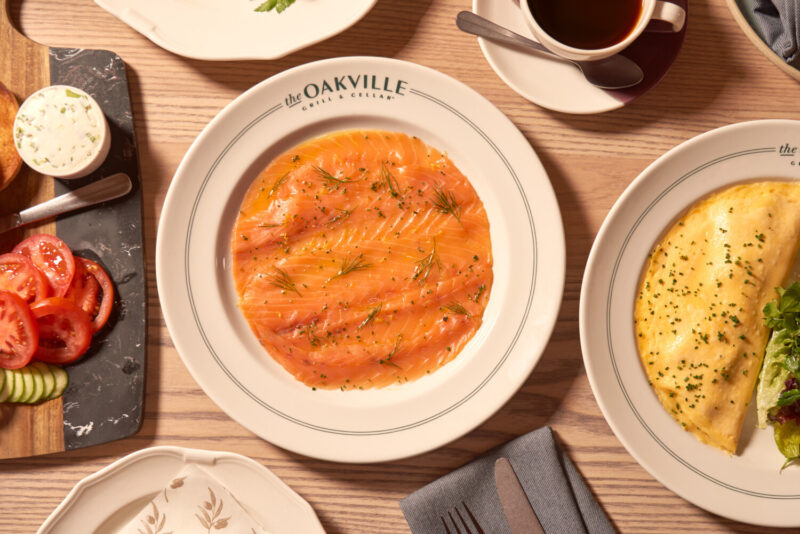 Most people venture far and wide for their perfect bagel, and the chef team at The Oakville is no different. Their Foreman & Son's Smoked Salmon is sourced from H. Forman & Son, a smokehouse in London, England that has been family-run since 1905. Served with a toasted bagel, cream cheese, and a spread of classic accouterments like heirloom tomatoes, red onions, capers, and cucumbers, the dish is an example to The Oakville's commitment to quality sourcing. The chef team tries to keep ingredients local to the Midwest or California but will go out of their way to present guests with top-quality ingredients, no matter how far across the pond they have to cross. 
When You're in Need of a "Hair of the Dog"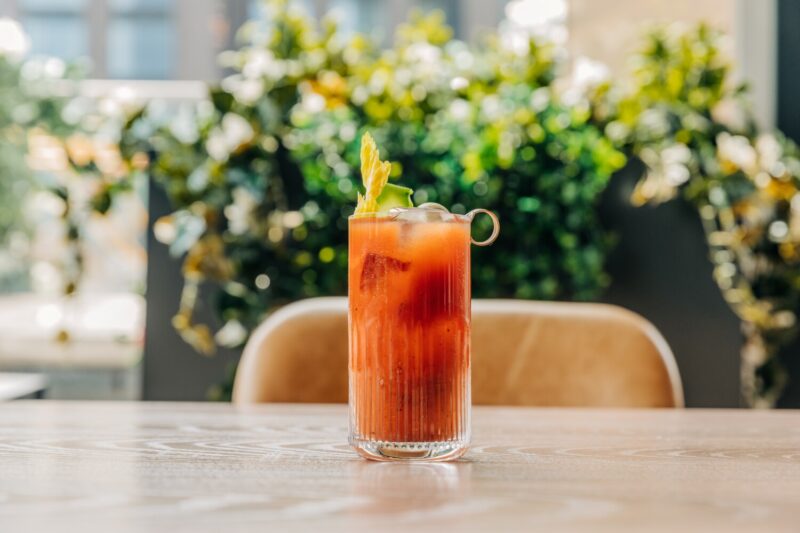 The Bloody Mary, garnished with a Humboldt Fog olive, cucumber, tomato, and celery is the perfect pair to the Prime Beef Cheeseburger or the Fried Chicken, all made to keep you going through the weekend in stride. 
When You're with Family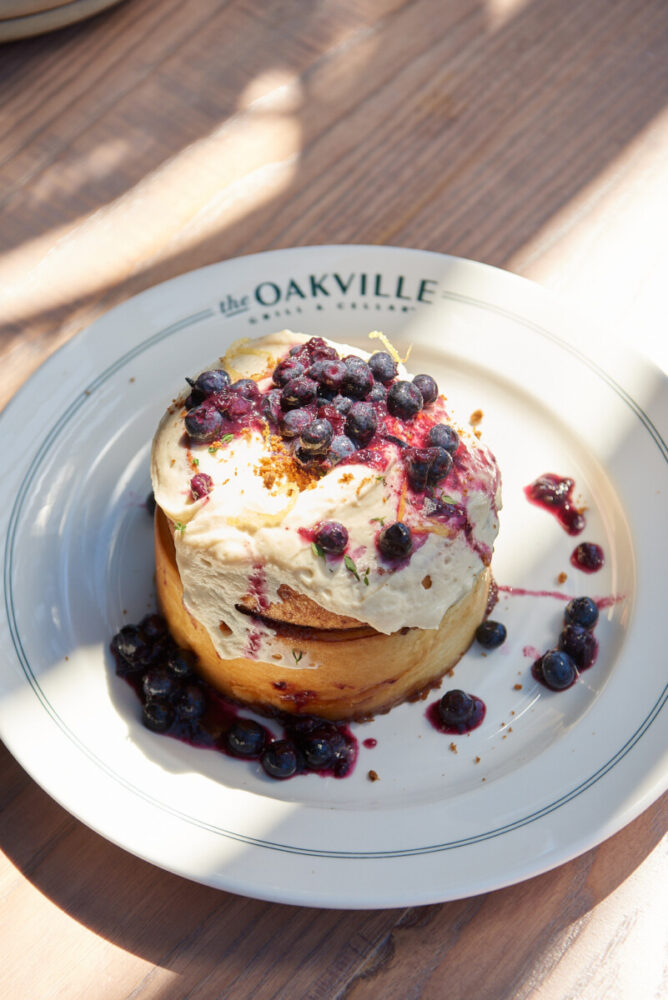 With a menu that appeals to all ages, The Oakville is the perfect family destination for brunch. For those who can't go without something sweet, order The Oakville Cinnamon Roll with swirls of ripe blueberries, cream cheese frosting, and topped with lemon zest. If your family is more the savory type, the Quiche Royale with its layers of melted gruyere and caramelized onion, makes for a great start. No matter how you start, it's guaranteed that you'll be fighting over who gets the last bite.
When You're Having a Sunday Funday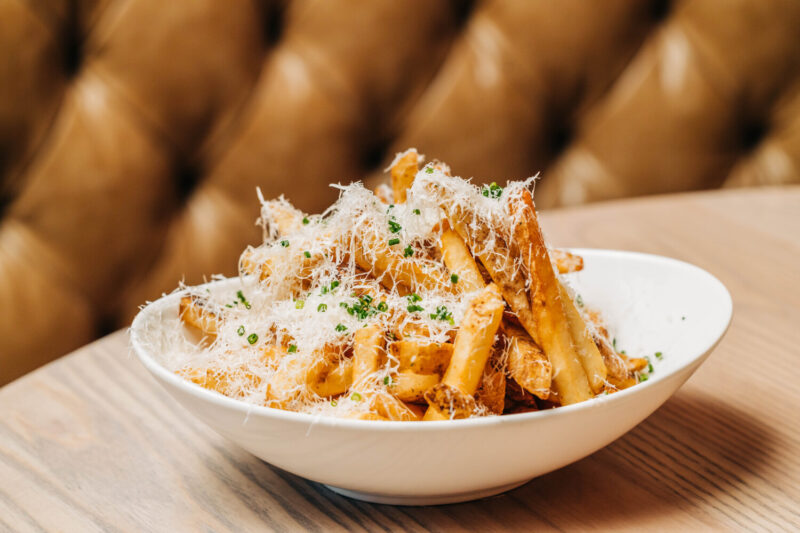 Keep "Sunday Scaries" at bay and enjoy a fun brunch with friends. Nosh on the "Craveables" brunch selections featuring some of the restaurant's best shareables like Yellowfin Tuna Tostadas, Potato Salad Deviled Eggs, and Crispy Parmesan Fries.
When it's time for a Weekend Reset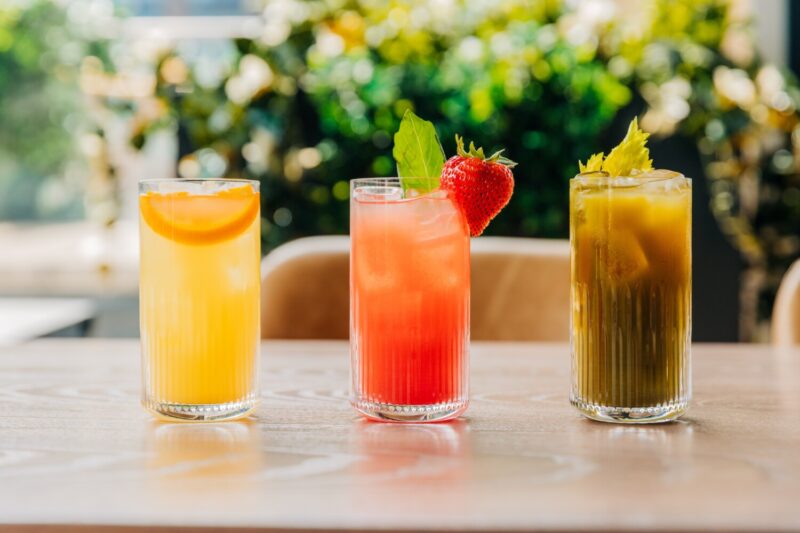 Rest and renew after a long week. Sip on the Morning Glow with watermelon, strawberry and lemon, or refresh with the Lean and Clean with kale, cucumber, apple, lemon and ginger. Classic brunch beverages are also available including coffee, tea and orange juice, fresh-pressed daily.
Make a reservation for weekend brunch at The Oakville Grill & Cellar. 
Check out more weekend brunch options near you!
Looking for a brunch cocktail recipe, check out the recipe for the 1871 Bloody Mary from Miru.