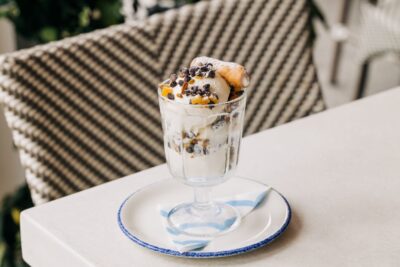 Your Summer Ice Cream Checklist
To cure your ice cream craving
I SCREAM, YOU SCREAM… We all know the drill, so let's get to the good stuff! We've put together a guide to all things ice cream available at Lettuce restaurants across the country. Here are some of our favorite frozen treats for you to savor this summer.
Sundaes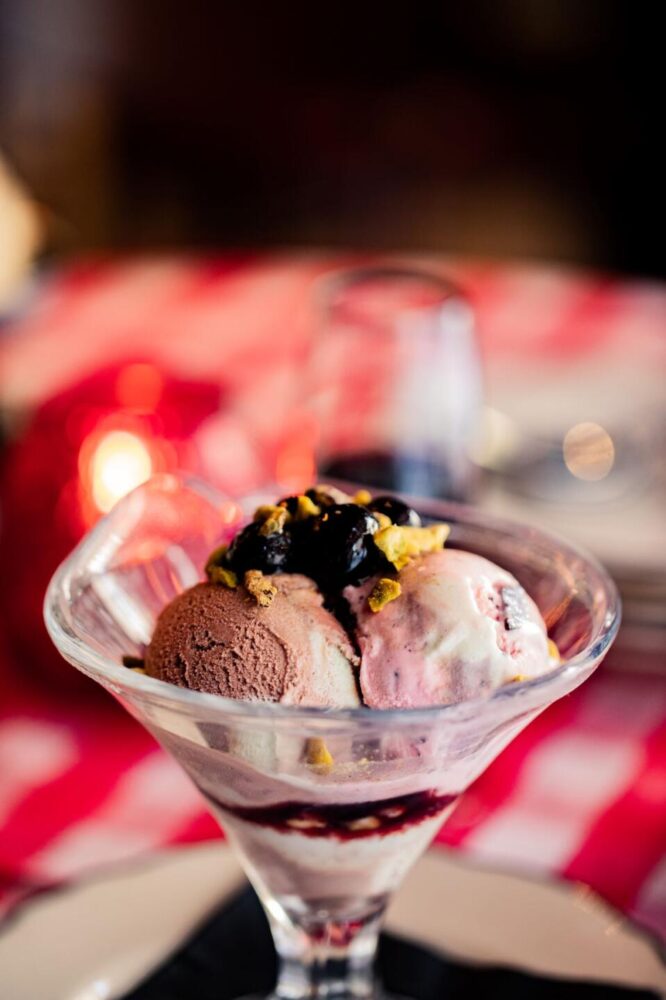 il Porcellino
Spumoni
A delicious trio of vanilla, chocolate and strawberry Homer's ice cream, topped with Maraschino cherries and toasted pistachio
Make a reservation at il Porcellino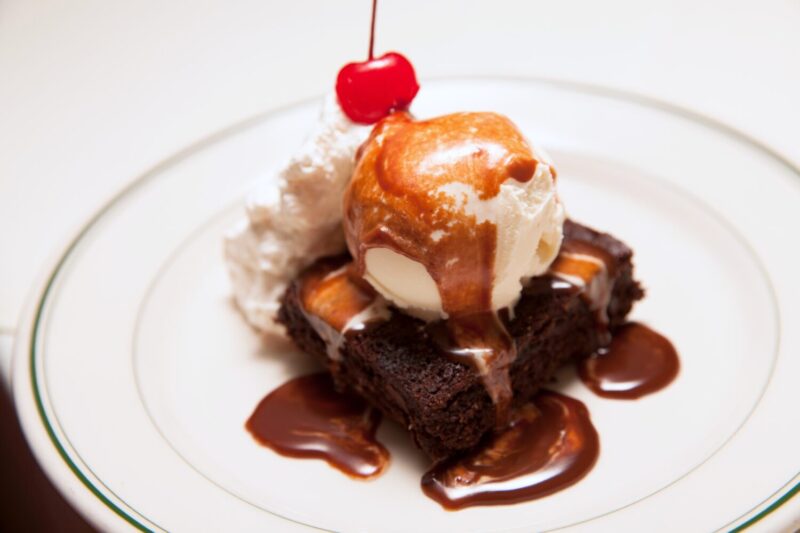 Joe's Seafood, Prime Steak & Stone Crab
Gluten-free Brownie Sundae
Two gluten-free brownies with a scoop of vanilla ice cream, hot fudge, whipped cream and a cherry on top
Make a reservation at Joe's Seafood location nearest you
Find more gluten-free goodies at Lettuce restaurants here.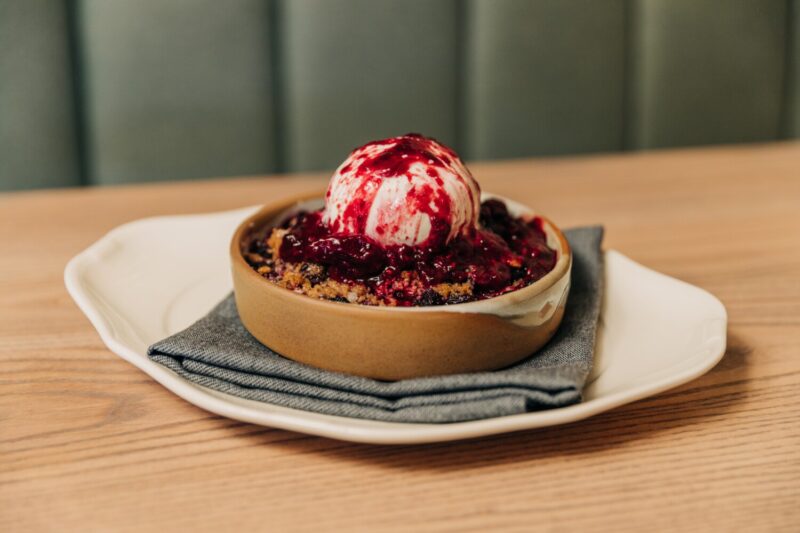 The Oakville Grill & Cellar
Warm Wild Berry Cobbler
Wild berries and streusel topping topped with creme fraiche ice cream
Make a reservation at The Oakville Grill & Cellar
Summer House – North Bethesda
Chocolate Chip Cookie Ice Cream
Homemade ice cream infused with classic chocolate chip cookie flavor, with signature Summer House chocolate chip cookies
Make a reservation at Summer House – North Bethesda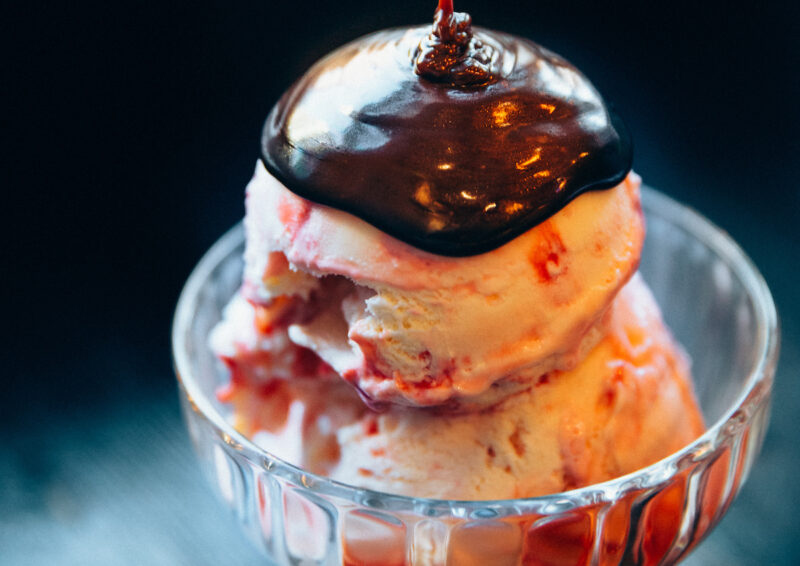 Shaw's Crab House
Homer's Peppermint Ice Cream
Peppermint ice cream with hot fudge sauce
Make a reservation at Shaw's Crab House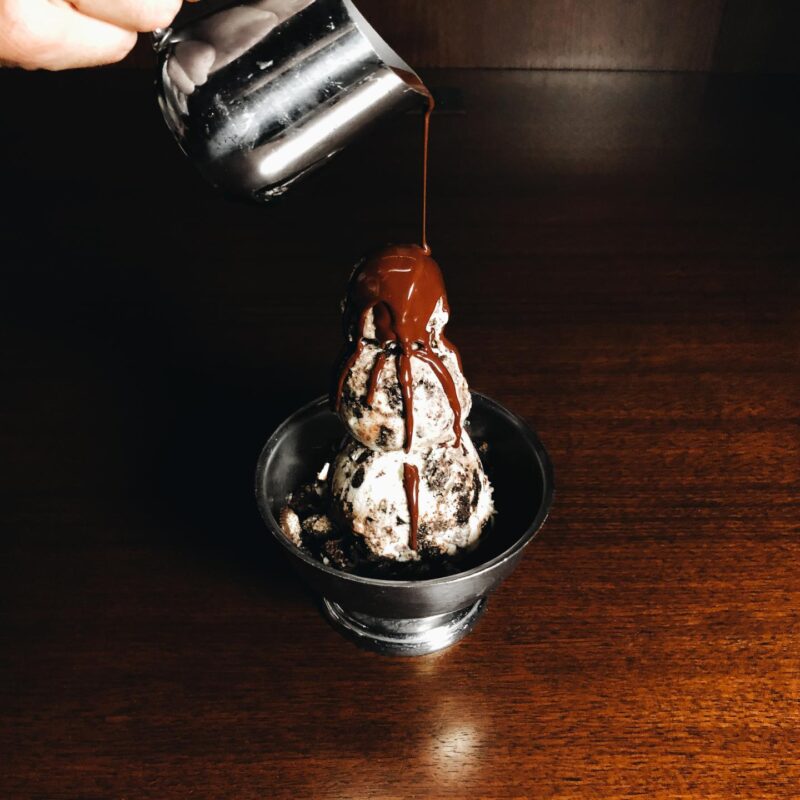 RPM Steak
Cookies & Cream Sundae
Ganache ripple, sweet cream ice cream, magic chocolate shell
Make a reservation at RPM Steak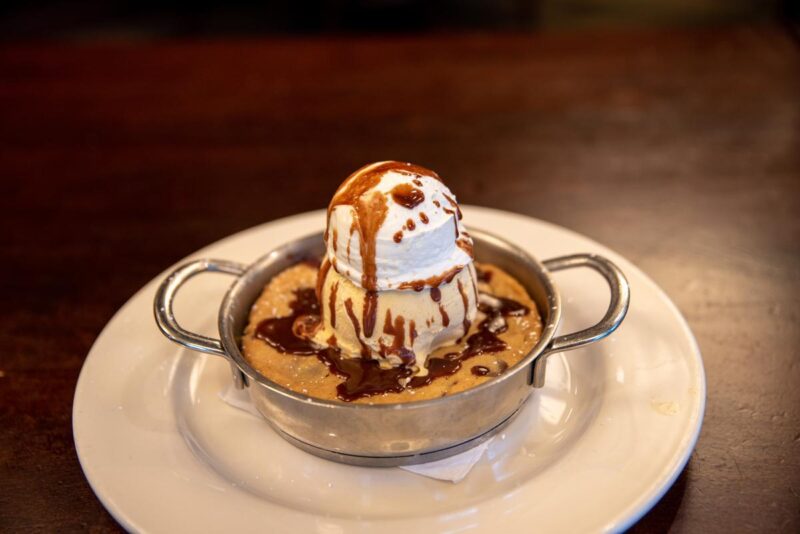 Wildfire
Warm Chocolate Chip Cookie Skillet
Topped with vanilla ice cream and hot fudge
Make a reservation at the Wildfire location nearest you
Gelato and Sorbet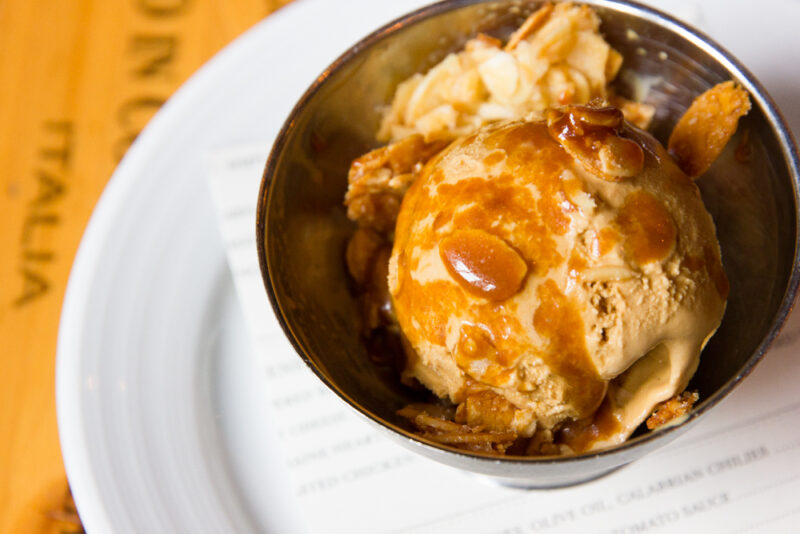 Osteria Via Stato
Gelato
Choose from Vanilla Bean, Burnt Caramel, and Stracciatella
Make a reservation at Osteria Via Stato
Order gelato by the pint for carryout or delivery from Osteria Via Stato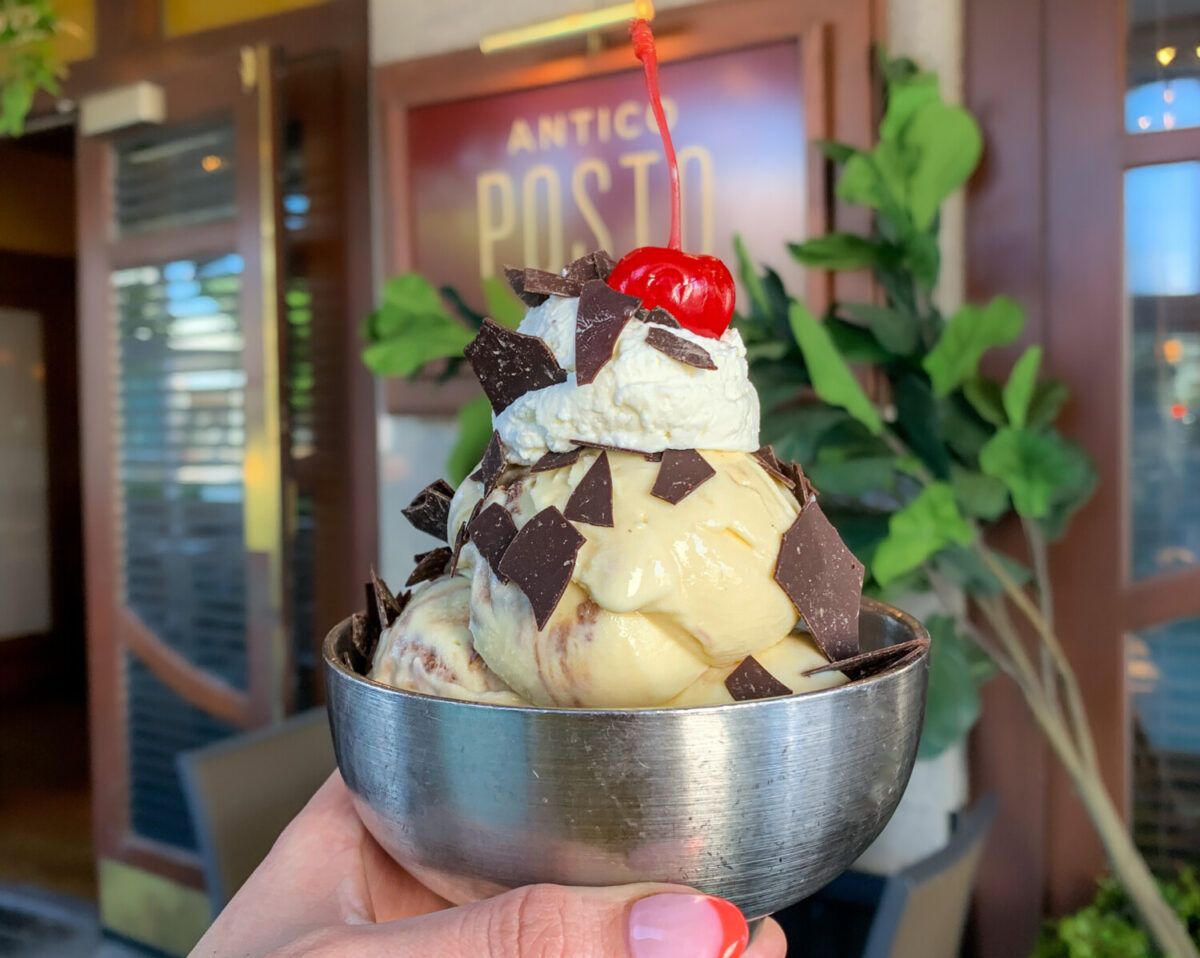 Antico Posto
Homemade Gelato and Sorbet
Offered in Vanilla and a monthly seasonal flavor, the July special is the Banana Split Gelato
Make a reservation for Antico Posto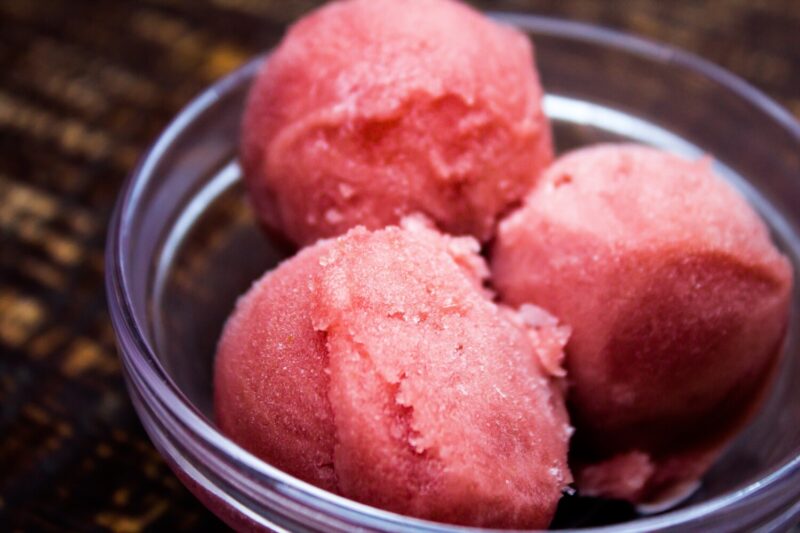 Cafe Ba-Ba-Reeba!
Housemade Seasonal Sorbet
Featuring seasonal fruit and flavors
Make a reservation at Cafe Ba-Ba-Reeba!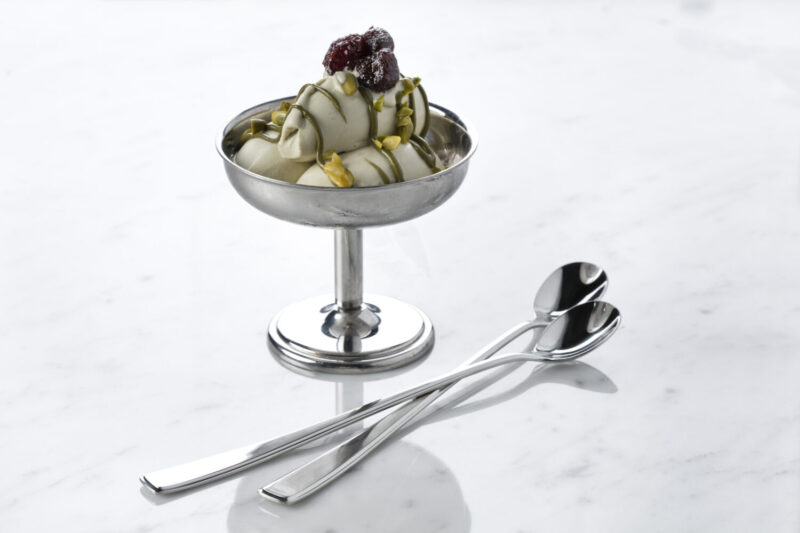 RPM Italian – Chicago, D.C. and Las Vegas
Housemade Gelato
Housemade gelato in Toasted Pistachio with wild Italian strawberries and Sicilian pistachios at all locations and other flavors varying by location
Make a reservation at the RPM Italian location nearest you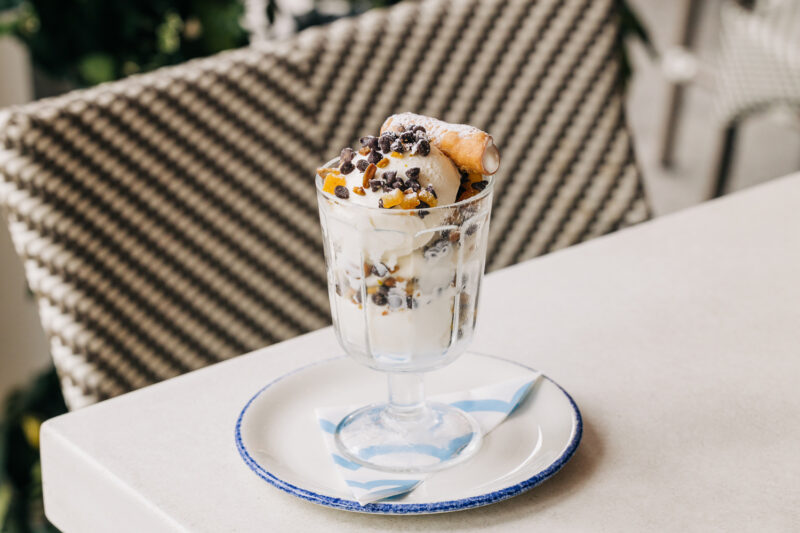 Pizzeria Portofino
Ricotta Cannoli Gelato
Served with pistachio, candied orange and chocolate chips
Make a reservation for Pizzeria Portofino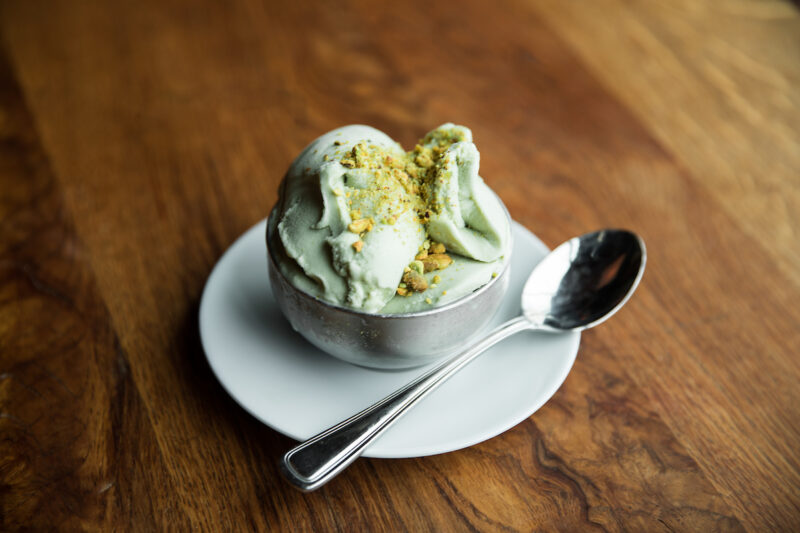 Saranello's
Housemade Gelato
Flavors include vanilla, pistachio and salted caramel
Make a reservation at Saranello's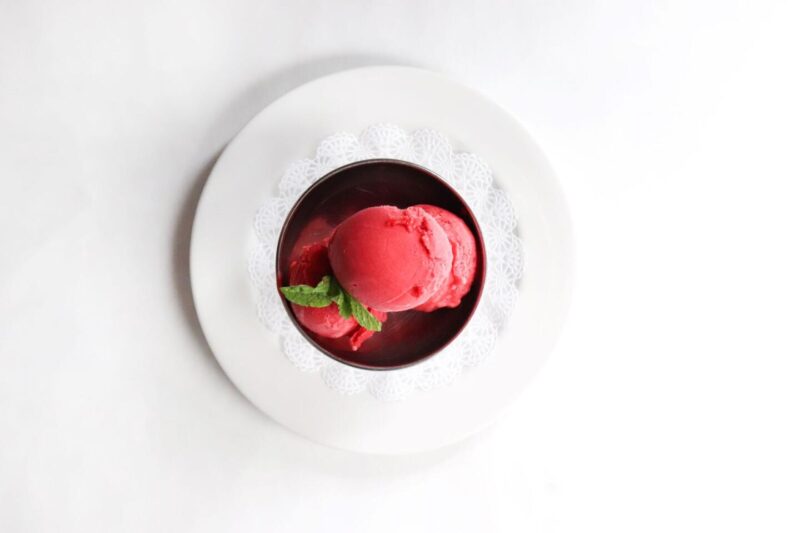 Mon Ami Gabi
Sorbet du Jour
Seasonally inspired flavors
Make a reservation at the Mon Ami Gabi location nearest you
Cones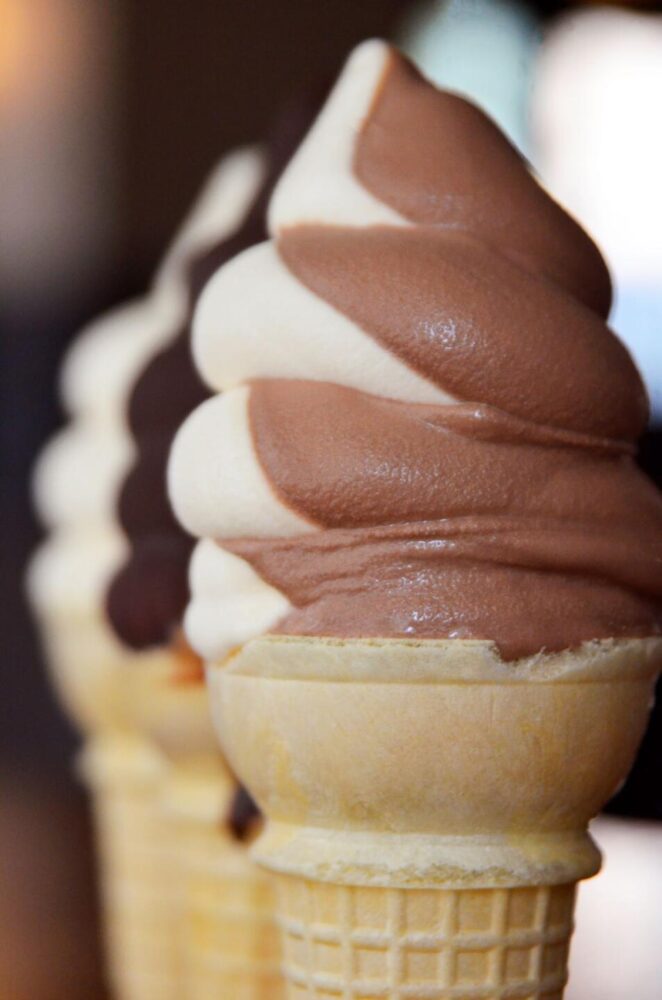 M Burger
Classic soft-serve cones
Made with Midwest ice cream and available in vanilla, chocolate and swirl
Find an M Burger location near you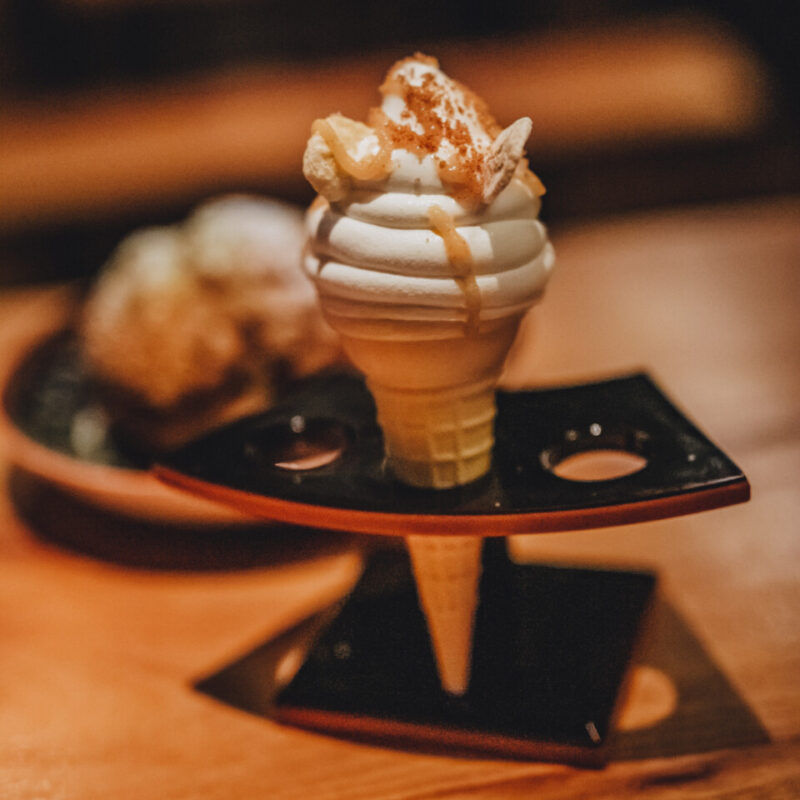 Ramen-san
Ice Cream Cone
Flavors vary between Cinnamon Toast Crunch ice cream, Rocky-San ice cream and Matcha Oreo ice cream
Make a reservation at the Ramen-san location nearest you
Milkshakes and Malts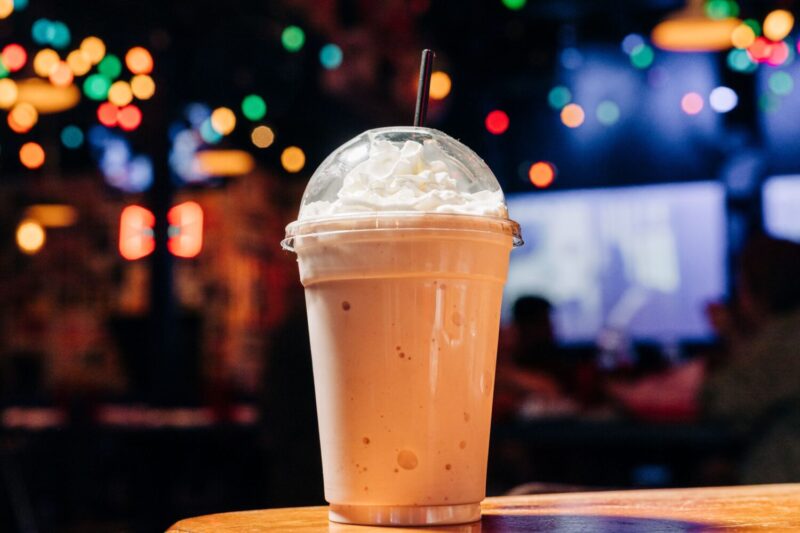 Bub City – River North and Rosemont
Handspun Milkshakes
Available in vanilla, chocolate, strawberry and Oreo
Make a reservation at the Bub City location nearest you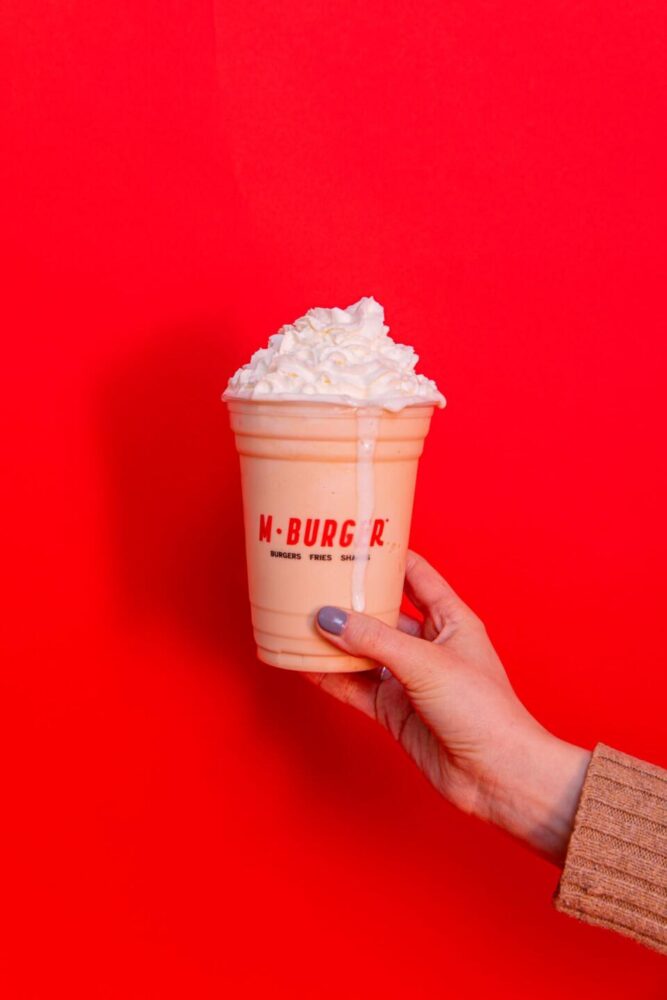 M Burger
Shake or Malt
Vanilla, chocolate, hand-made hot fudge, strawberry, or caramel
Find an M Burger location near you
R.J. Grunts
Milkshakes and Malts
Flavors include Vanilla, Chocolate, Strawberry, Pineapple, Coconut, Raspberry, Banana, Oreo Cookie, Homemade Creamy Caramel, Peanut Butter, Fresh Brewed Coffee, or Dreamsicle
Make a reservation at R.J. Grunt's
Around the World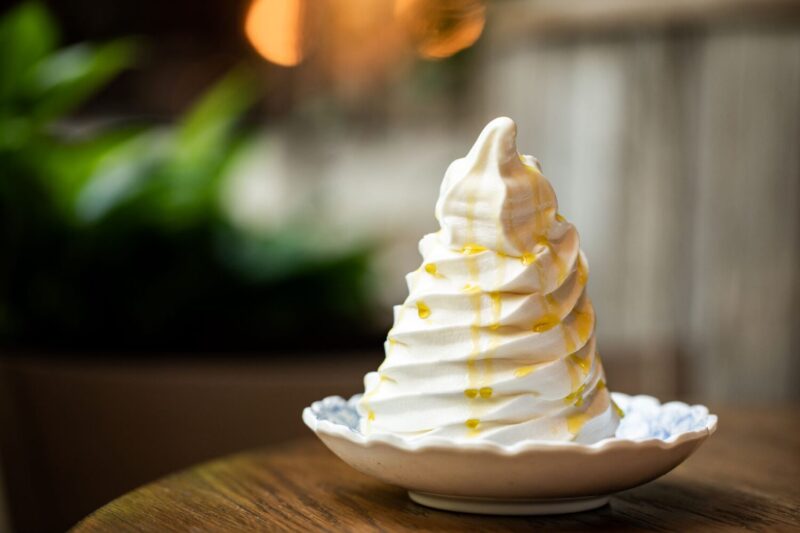 Aba
Frozen Greek Yogurt
Top with your choice of olive oil & sea salt or lemon meringue
Make a reservation at the Aba location nearest you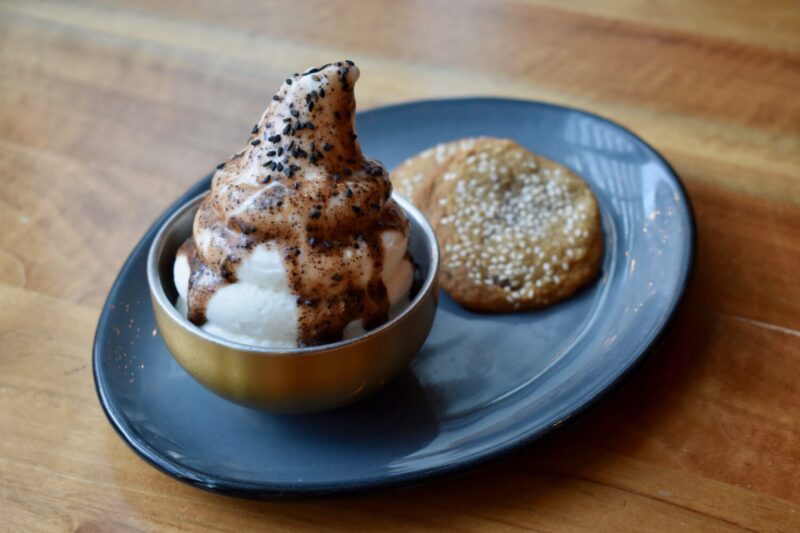 Ema
Milk & Cookies Frozen Greek Yogurt
With whiskey caramel, chocolate chip halva cookies and black sesame
Make a reservation at Ema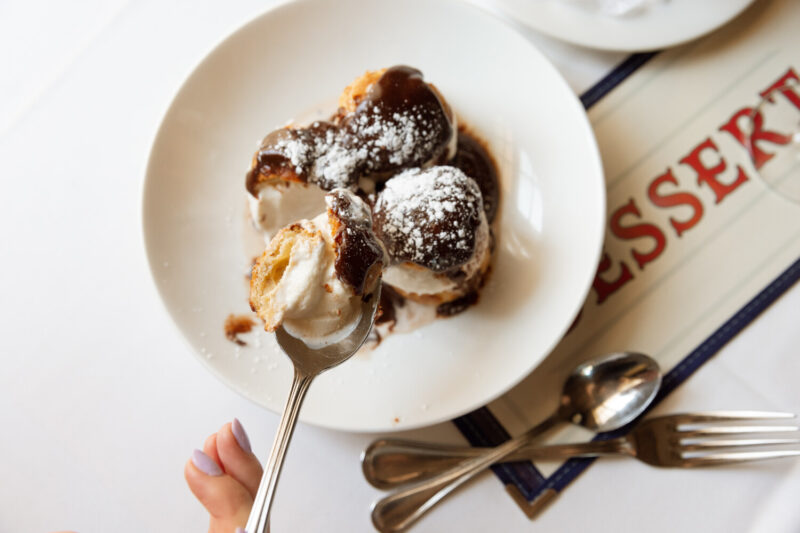 Mon Ami Gabi
Classic Profiteroles
Profiteroles filled with creamy vanilla bean ice cream, topped with rich housemade hot fudge
Make a reservation at the Mon Ami Gabi location nearest you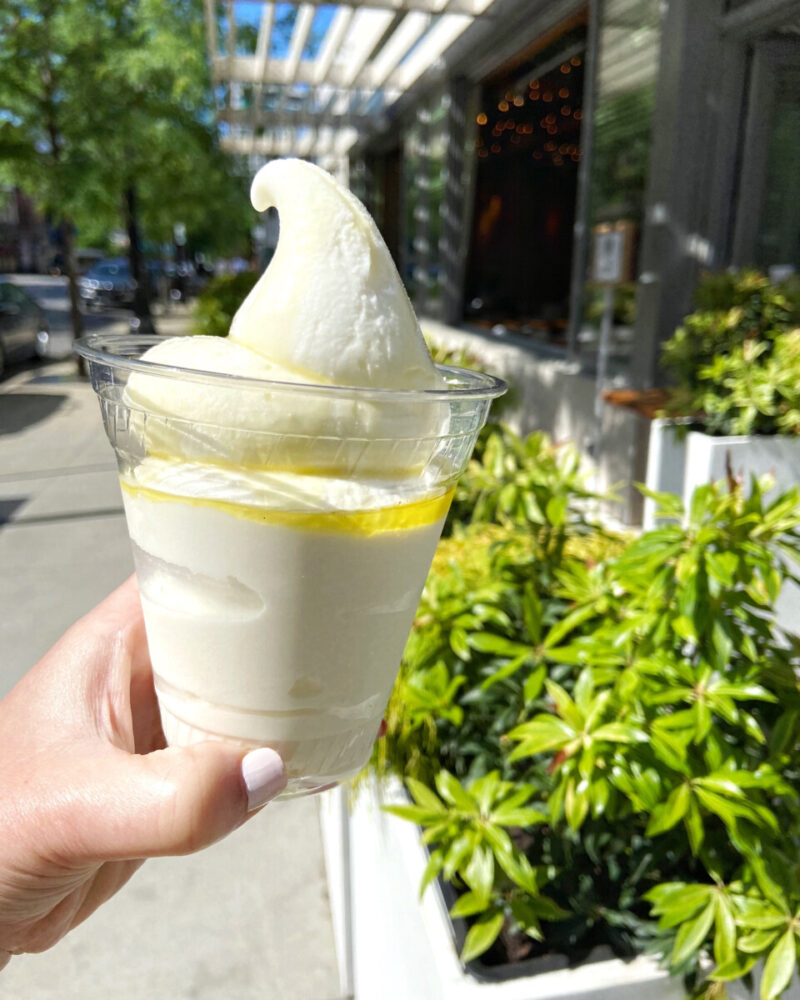 Rotisserie Ema
Frozen Greek Yogurt
Served with sea salt and olive oil to-go for just $1.00, plus tax, during $1 Fro-Yo Fridays every Friday from 11:00PM – 3:00PM at Rotisserie Ema. *While supplies last. Valid only at Rotisserie Ema.
Order online at Rotisserie Ema
RPM Italian – Chicago, D.C. and Las Vegas
Hazelnut Tartufo
Chocolate sorbetto rolled into hazelnut gelato with a chocolate shell, finished with caramel and crushed hazelnuts
Make a reservation at the RPM Italian location nearest you
Sushi-san
Emochi
Premium ice cream wrapped in a thin layer of chewy mochi rice cake, the flavors rotate with a variety of three at any given time
Make a reservation at Sushi-san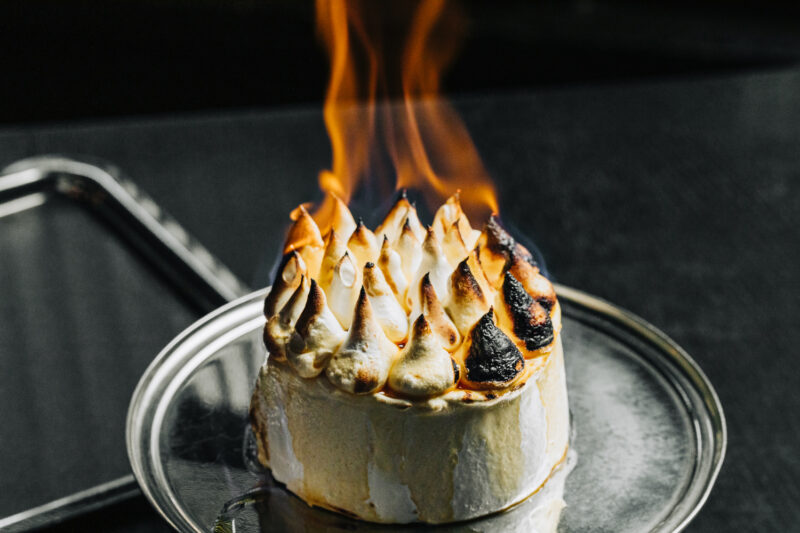 RPM Steak
Baked Alaska
Housemade salted caramel and vanilla ice cream with vanilla sponge cake, covered in a cloud of meringue, Goslings Rum and warm chocolate sauce, served tableside
Make a reservation at RPM Steak