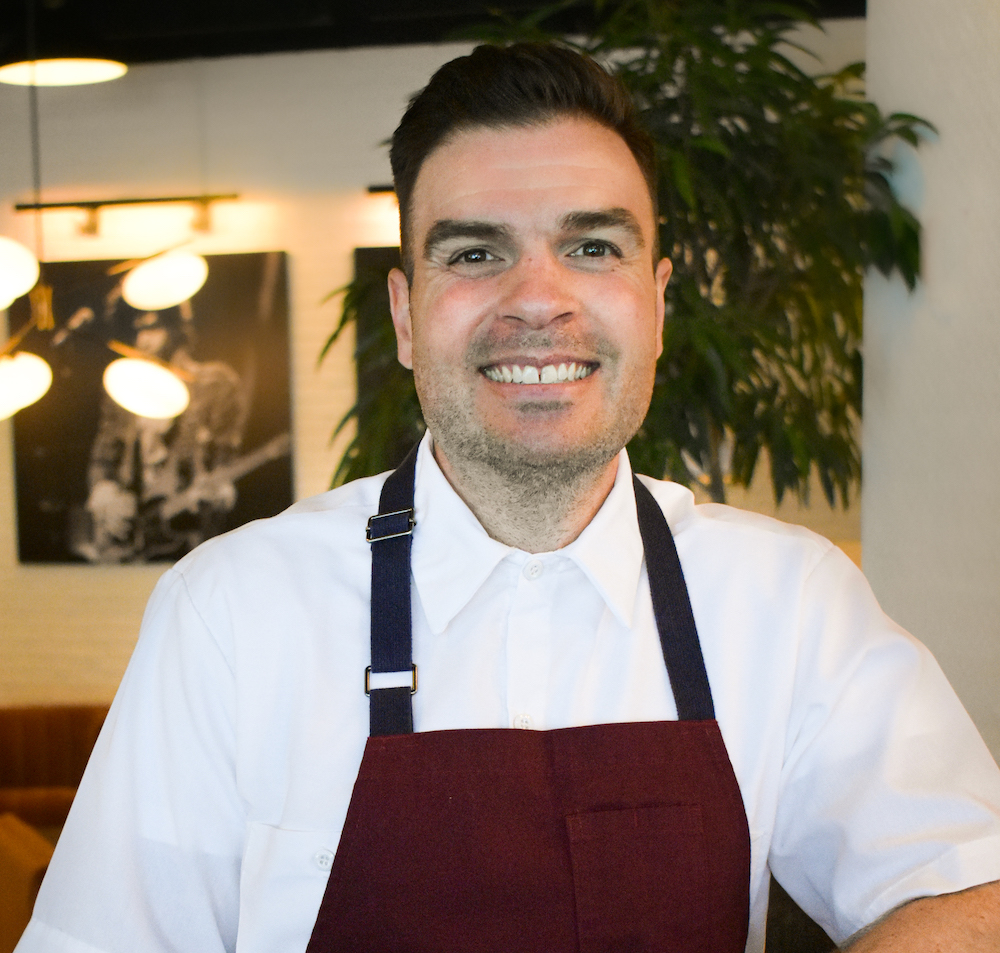 Andrew Ashmore
Partner & Corporate Chef
Andrew Ashmore is the Partner & Corporate Chef at Beatrix, Antico Posto and L. Woods Tap & Pine Lodge. Andrew was born and raised in Grand Rapids, MI, where at age 17 he got his first job at a mom & pop Italian restaurant washing dishes. His love for the industry grew from there as he worked his way through various positions, from a Prep Cook tossing pizza dough to a Line Cook plating dishes. To increase his skill set and pursue his newfound passion, Andrew attended culinary school in Grand Rapids, graduating in 2007 with an associate's degree in Culinary Arts and Culinary Management. Andrew then moved to Las Vegas to begin his career and worked his way through a variety of positions, including Sous Chef and Chef de Cuisine, until he was Executive Chef at Michael Mina Group. Two years later, he excelled from Executive Chef to Brand Chef at Fox Restaurant Concepts, where he would go on to oversee the opening of a handful of restaurants in Arizona over the next six years and be nominated for a James Beard Award for "Rising Star Chef" in 2011. 

In 2015, the ever-evolving restaurant scene brought Andrew to Chicago, where he became the Director of Culinary Operations at Roti Modern Mediterranean, and subsequently the Corporate Research and Development Chef at White lodging, where he was responsible for the culinary innovation of new and existing concepts nationwide.

Seeking an opportunity to return to the kitchen and the service-side of the industry, Andrew joined Lettuce Entertain You in 2019 and is most recently Partner & Corporate Chef, overseeing all five Beatrix locations, Antico Posto and L. Woods Tap & Pine Lodge. His favorite part of the job is collaborating with other Chef Partners to create new dishes, and training the teams on execution.

In his free time, Andrew loves to spend time with his wife and son by riding bikes, running out for donuts and picking vegetables in the neighborhood garden. Andrew also enjoys going out to eat, trying new restaurants, and of course, cooking at home for his family.