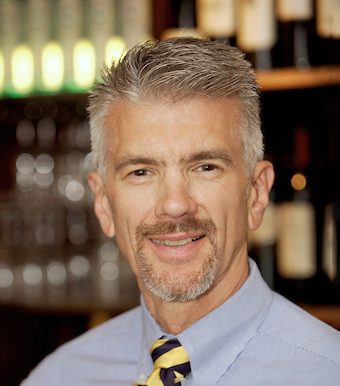 Bob Loeschorn
Vice President
Bob Loeschorn is Vice President of Big Bowl and Wildfire, two of Lettuce Entertain You Enterprises' most successful restaurant concepts, which have locations in Chicago, Oak Brook, Lincolnshire, Schaumburg, Glenview, Illinois, Eden Prairie, Minnesota, and McLean, VA.

Bob Loeschorn began his career with Lettuce Entertain You Restaurants in December 1986 as a manager of Lettuce's Ed Debevic's in Torrence, California. After opening the Beverly Hills Ed Debevic's, Bob moved up the ranks quickly and was promoted to supervisor of the three Ed's, located in Torrance, Beverly Hills and Phoenix, Arizona. In August of 1992, Bob assisted with the opening of Tucci Benucch in Minneapolis, Minnesota, followed by the Tucci opening in Seattle, Washington. In November of 1995, Bob relocated to Chicago to oversee the opening of Wildfire. As part of the development of Chicago's Wildfire, he has acted as both the general manager and supervisor for the restaurant. Bob's extensive commitment and dedication are evident in Wildfire's success.

Loeschorn has been in the restaurant business for 30 years beginning with his mom and dad's motel and small New Hampshire restaurant. At age 19, his desire to explore led him to a Los Angeles catering company where Bob served guests ranging from Ronald Reagan to members of the L.A. Rams. Missing the restaurant atmosphere, Bob joined the staff at Los Angeles' Victoria Station, where he held positions ranging from prep cook to regional kitchen manager and general manager in charge of west coast management training, over his 10 years of employment with Victoria Station. The restructuring of the company in November 1986 prompted Bob "to test the water outside of Victoria Station." Bob has been with Lettuce ever since.

Bob, his wife Kimberly and their two children, Hannah and Charlie, reside in the Northern Suburbs of Chicago. In his spare time, he enjoys cycling, ice skating, skiing and traveling with his family.