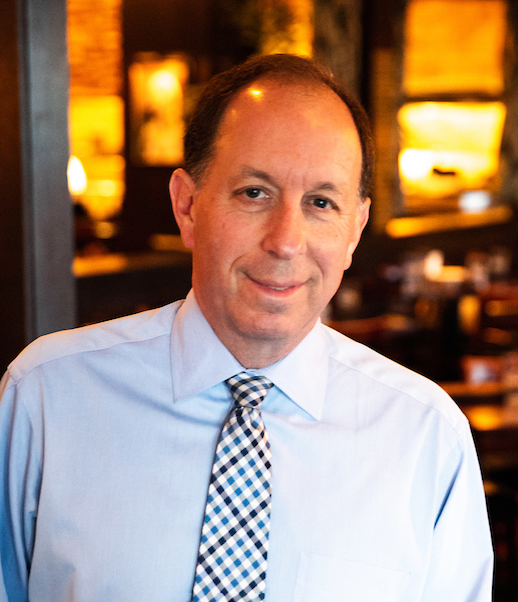 Howard Katz
Divisional President
Howard Katz is the Divisional President of Wildfire and Big Bowl. During his time with Lettuce Entertain You Restaurants, he has worked as a manager for more than 15 different restaurant concepts and has a great mind for business and creativity, mixed with a passion for people and great food.

Katz began his restaurant career in high school as a hamburger cook at the Ground Round in Morton Grove, Illinois. Then, just after receiving his bachelor's degree in Restaurant Management from the University of Illinois in 1982, Katz was hired by Lettuce. His career with Lettuce started as a manager for Bones (now L. Woods) as well as The Great Gritzby's and Jonathan's, where he was promoted to General Manager at age 23, the youngest GM in the company's history. From Jonathan's he worked at Fritz, That's It! And then was part of the opening team at Café Ba-Ba-Reeba! in 1985.

In 1989, Katz was promoted to Partner with Lettuce at the young age of 28, again the youngest in Lettuce history. As Partner, he was at the forefront of creating new concepts including Tucci Benucch, Tucci Milan and Tucchetti and others outside of the Chicagoland area in markets including Minnesota, Arizona, and Seattle.

Katz was made President of Wildfire in 1997 and upon his arrival, Katz and his partner Joe Decker made several changes to transform the restaurant into a steakhouse. Katz now oversees 7 Wildfire locations in Illinois, Minnesota, and Virginia that are among the busiest and most recognizable restaurants within Lettuce.

In July 2014, Katz took over operations of the Big Bowl division with the goal of bringing it back to its original roots of fresh and delicious Chinese and Thai food.

Katz spends most of his time in the hustle and bustle of the restaurants. He works on a daily basis with employees in both the front and back-of-house, instilling in his team the importance of the philosophies upon which Lettuce was founded. A North Shore resident, Katz is married with two sons, Joshua and Daniel and enjoys watching his sons play college baseball and going to Cubs games.