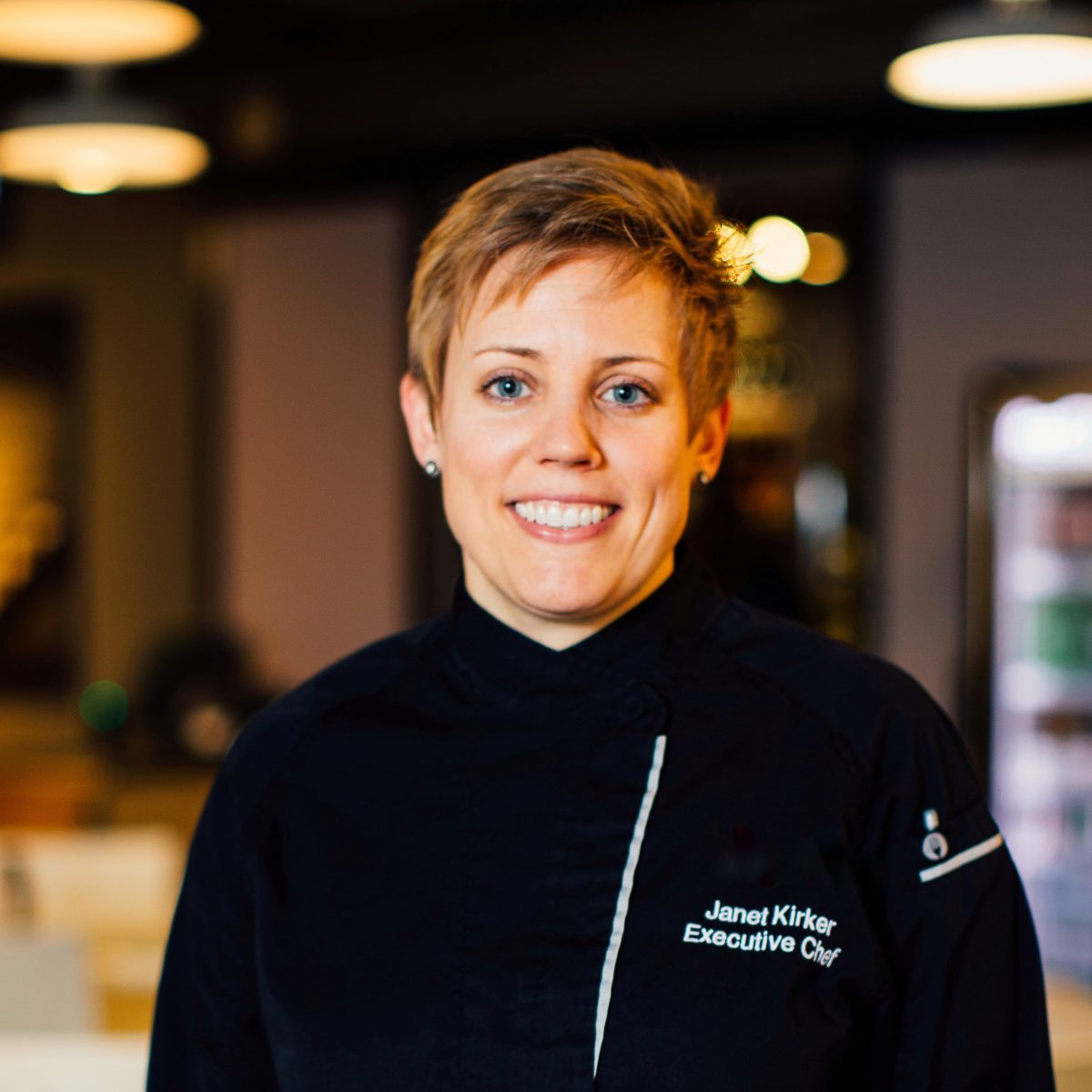 Janet Kirker
Chef/Managing Partner of Beatrix Market
Janet Kirker grew up in Champaign, Illinois and developed a passion for food at a young age while spending time in the kitchen with her mother and grandmothers. Preparing food for holidays and celebrations year after year sparked not only her interest in cooking, but enticed Janet to learn more about the culinary arts.

Janet's first job in a professional kitchen was as a dishwasher at a local catering company. She eagerly worked up to a cook position and continued growing with the company throughout high school and college, where she received a B.S. in Restaurant Management from the University of Illinois in 1993, and her Culinary Arts degree from The Culinary Institute of America in Hyde Park, New York in 1995.

After school, Janet joined the team at Chicago's iconic restaurant, Charlie Trotter's. She spent most of her time in the pastry department, which led her to be the Assistant Pastry Chef at Danny Meyer's Contemporary Indian Cuisine restaurant, Tabla, in New York City three years later. From there, Janet broadened her experience in other various positions including the Sous Chef at Café Lucy in Napa, Sous Chef and Executive Chef at Charlie Trotter's, Trotter's To-Go, and the Culinary Director at The Chopping Block in Chicago.

In July of 2012, Janet joined Lettuce Entertain You Restaurants as the Executive Chef at Foodease in Water Tower Place, where she helped expand the concept through menu creation and operations. Three years later, Janet was influential in the opening of Beatrix Market in Streeterville, where as the Executive Chef she brought delicious, healthful and homemade food to the restaurant. Today, Janet is a Partner of all Beatrix Market locations and Beatrix.

In her free time, Janet is passionate about all things wine, vacationing, visiting local farmers markets, cooking at home for friends, and spending time with her husband.