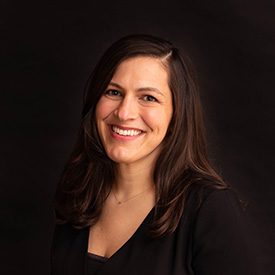 Kiran Pinto
Partner with The Ivy Room, Gem Catering, Lettuce Parties, Miru, Tre Dita & St. Regis Chicago


For as long as she can remember, Kiran has been passionate about food and was culturally influenced by her Irish-German mother and Indian father while growing up in Peoria, IL. After high school, Kiran attended Boston University's School of Hospitality Administration and spent her college years interning at local restaurants. It was in Boston that she began a focus on front-of-the-house operations. She studied abroad in London and Sydney to experience hospitality firsthand from a global perspective.

After her travels, Kiran established roots closer to home in Chicago and that is where she first met Scott Barton – a career encounter that changed her life. Kiran spent five years at Tru and then went on to L2O, Nacional27 and M Burger. In 2011, Kiran joined RJ and Jerrod Melman's division for the openings of Paris Club, Studio Paris, RPM Italian, Ramen-San and RPM Steak. In 2015, Kiran shifted gears to create Lettuce's first events venue, The Ivy Room. From their her role expanded to include Gem Catering and the Lettuce Parties & Special Events teams. In 2022, Lettuce and Marriott International joined forces to establish Lettuce's first full service food and beverage operations at the St. Regis Chicago.  Kiran is excited for the launch of Miru, a Japanese-inspired restaurant, and Tre Dita, a Tuscan Steakhouse, in 2023.

With over two decades at Lettuce, Kiran has built a solid reputation for her commitment to the guest dining experience and leading exceptional teams. When she's not restaurant hopping throughout the city with her husband, Cory, and her children, Julien & Nora, you'll find Kiran traveling for friends, family, laughter and more places to eat.