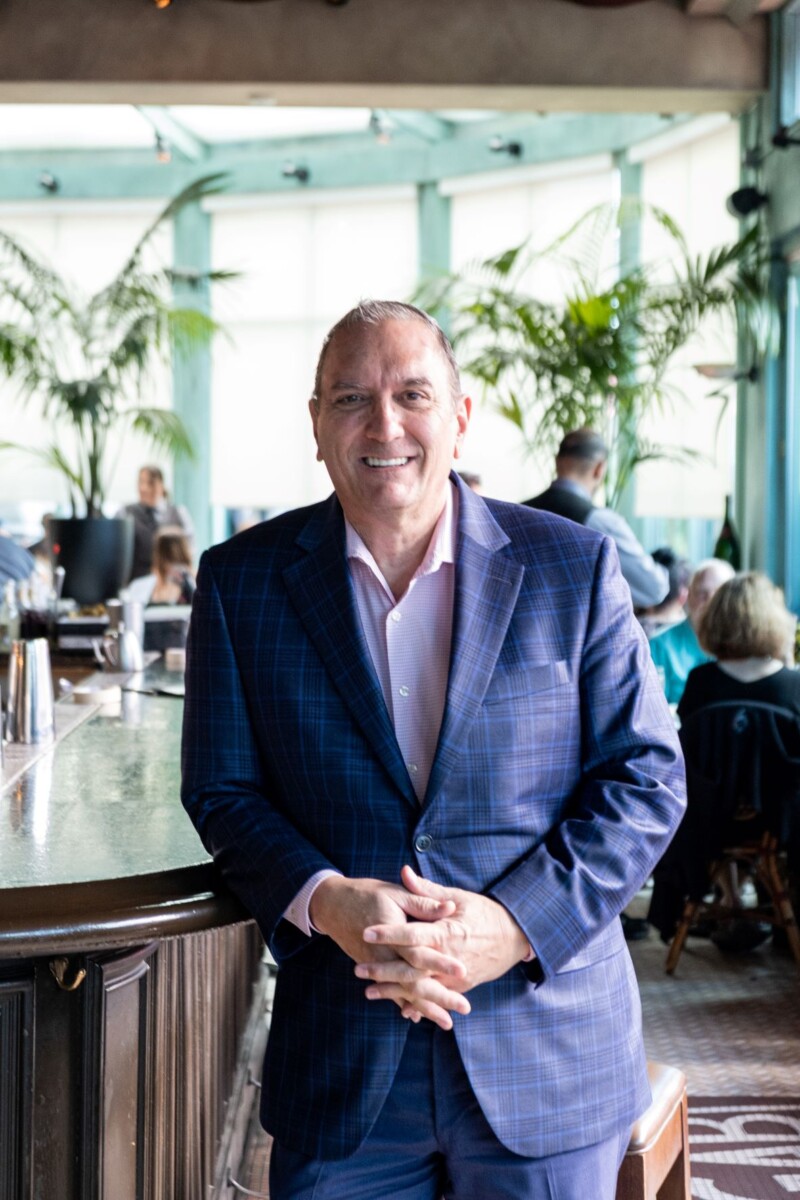 Perry Fuselier
Vice President
Perry Fuselier is the Vice President of Mon Ami Gabi - Las Vegas.

Perry's career started at the early age of thirteen in New Orleans at LeRuth's Restaurant, a Mobile five-star establishment run by famed chef/owner Warren LeRuth. For five dollars a day, Perry helped set the dining room, wipe down chandeliers, polish silverware and vacuum the floors. As a teenager, he appreciated the money, but the most treasured part of working at LeRuth's was working with his father every day, who was also employed there.

After a total of fifteen proud years of Perry working alongside his father, including a period at his own restaurant, Chez Pierre's (where his father handled all of the cooking and Perry ran the front of the house), Perry went to work for another restaurant icon, Ruth Fertel of Ruth's Chris Steak House. Under Fertel's mentoring, he learned the secrets of success: serve the best quality product to your guests and take care of your employees. After a promotion to General Manager of the Metairie, Louisiana location, Perry worked tirelessly to grow the now popular Ruth's Chris name. Perry trained many of the future restaurant general managers that helped Ruth's Chris' grow to seventy-five stores.

In 1999, Perry was approached by Lettuce Entertain You Restaurants to open the new Mon Ami Gabi restaurant in Las Vegas. It was an exceptional opportunity for him to learn from Richard Melman. Perry then went on to help open the third and fourth locations of Mon Ami Gabi and work with Gabino Sotelino at Café Ba-Ba-Reeba!

As a devoted leader, Perry currently oversees all operations of Mon Ami Gabi Las Vegas and El Segundo Sol. He prides himself on employee development- a skill learned over the past seven years with Lettuce.

Perry is now at home in the culinary hub of Las Vegas. Although his career has taken him far from those first simple tasks when assisting the opening captain at LeRuth's, one aspect remains constant: valuing family time. Perry spends precious moments away from the restaurant dining and traveling with his wife Arlyn and spending time with his children, Taylor and Ashley and stepson, Brandon. He also enjoys spending time on the golf course.