Blood Orange Mockarita
Recipe by Mon Ami Gabi
Mon Ami Gabi shares the recipe to their Blood Orange Mockarita, a zero-proof take on a margarita. Make this drink for your next date night at home or easily multiply it and make it a pitcher to share with friends and host a brunch party.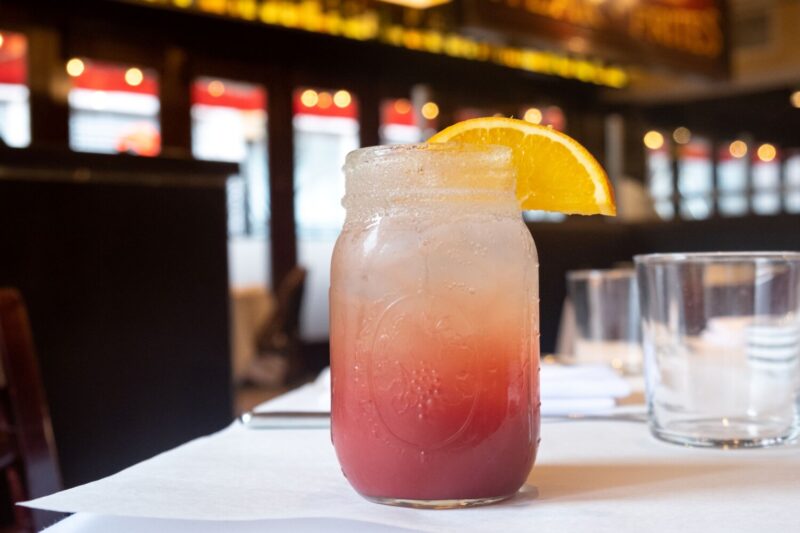 Order a Blood Orange Mockarita next time you're at Mon Ami Gabi – Reston.
Blood Orange Mockarita
A non-alcoholic margarita for all to enjoy
Serving Size: 1 cocktail
Ingredients:
• 3 ½ oz of blood orange juice
• ½ oz lime juice, key lime is best
• 2 oz simple syrup
• Soda water
• Lime garnish
• Sugar for the rim
• Ice
Method:
1. In a separate cup mix blood orange juice, lime juice and simple syrup and stir to combine.
2. Rim a mason jar with sugar and fill it with ice.
3. Pour the juice mixture and top o with soda water.
4. Garnish the drink with a lime wedge.
Download the recipe