Cava Sangria
Recipe by Lil' Ba-Ba-Reeba!
Deciding between red and white sangria? We say sparkling! Yes, you can make a refreshing pitcher of sangria with Cava – Spain's beloved sparkling wine. In this recipe, the team at Lil' Ba-Ba-Reeba! likes using Santa Monica Cava, but you can try it with your favorite bottle instead.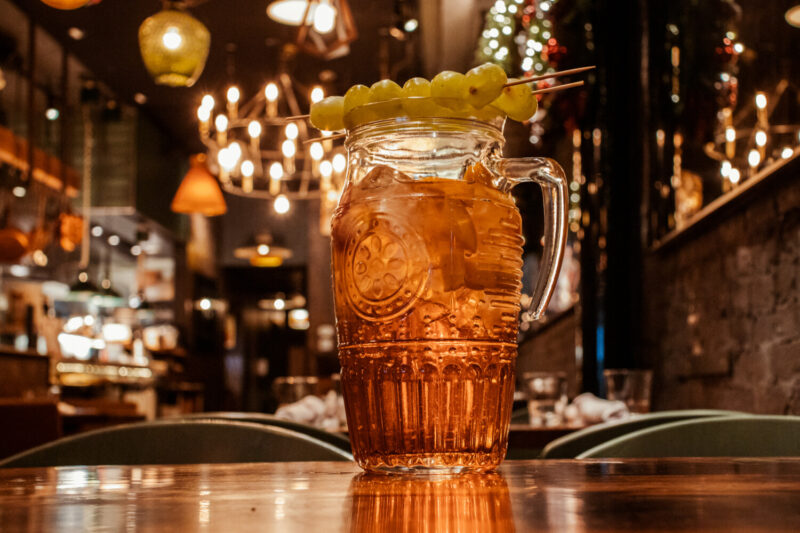 Cava Sangria
Customize with your favorite sangria fruits
Serving Size: 4 - 5 glasses
Ingredients:
• 1 bottle of Santa Monica Cava (750 ml) - or cava of your choice
• 2 oz Licor 43
• 2 oz Crème de Cassis
• Assorted chopped fruit (apples, oranges, lemons) and ice.
Method:
1. Combine Licor 43, Crème de Cassis and fruit in a large pitcher and mix to fully combine.
2. Slowly pour in cava so as to maintain as many bubbles as possible. Give the ingredients a light stir to combine.
3. Add ice and serve.
Download the recipe