Cocktail Sauce
Recipe by RPM Seafood
RPM Seafood is sharing its recipe for cocktail sauce. What makes this version special is that it's the perfect mix of spice from the horseradish, tang from the Worcestershire Sauce, and freshness from the celery, scallions and citrus! Pair this sauce with your favorite chilled seafood like Shrimp Cocktail.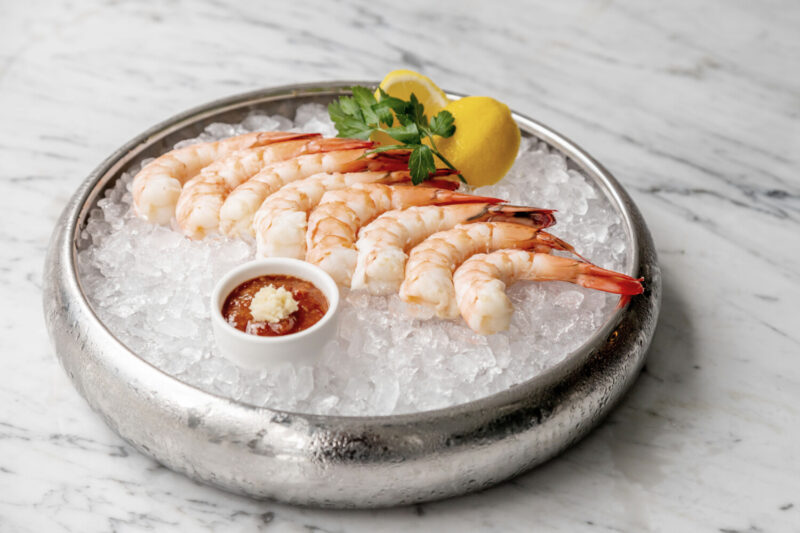 Cocktail Sauce
Pair this tangy sauce with your favorite chilled seafood
Serving Size: 6-8 people
Ingredients:
1 ¼ cups Ketchup
2 ½ Tbsp Lemon Juice
¼ cup Horseradish
2 ½ Tbsp Worcestershire Sauce
1 tsp Chili Flakes
¼ cups Fresh Parsley, Minced
½ cup Celery, Minced - ½ cup
¼ cup Scallions, Minced (white part only)

Method:
1. Add scallions and celery to the food processor. Pulse until finely chopped.
2. In a small bowl, combine Ketchup, horseradish, lemon juice, Worcestershire sauce, parsley and chili flakes.
3. Add the scallion and celery mixture to the bowl. Fold to combine.
4. Cover and chill in the fridge for at least two hours.
5. Serve with your favorite chilled shellfish and enjoy!

Download the recipe