Harvest Gin & Tonic
Recipe by Aba
Inspired by Aba, try this seasonal twist on a classic cocktail with the Harvest G&T. This drink combines some of our favorite flavors of fall like pear and fig with those of a classic gin and tonic.  Check out this fall drink recipe for you to try at home.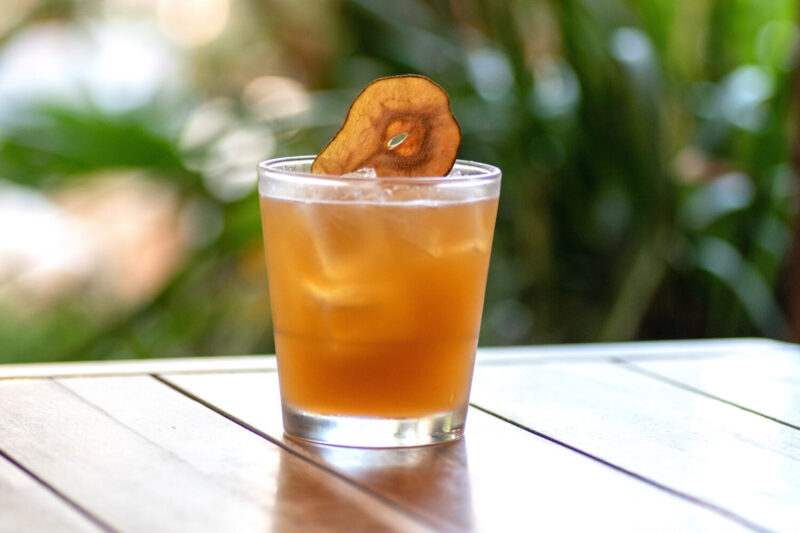 Harvest Gin & Tonic
A fall twist on a classic cocktail
Serving Size: 1
Ingredients:
.5 oz. Lime Juice
.25 oz. Liber & Co Fig Syrup
.5 oz. St. George Spiced Pear Liqueur
.75 oz. Las Californias Citrico Gin
.75 oz. Brockmans Gin
2 oz. Tonic
1 Dehydrated Pear Chip for garnish (optional)
Method:
1. Combine all ingredients, excluding the tonic, in a shaker.
2. Add ice, shake until cold.
3. Add tonic to the shaker, and strain over fresh ice in a glass.
4. Garnish with a dehydrated pear chip.
Download the recipe