Honey-Basil Lemonade
Recipe by Antico Posto
Looking for the perfect drink for a hot day? Look no further! This Honey-Basil Lemonade from Antico Posto is bound to meet your needs. Basil, honey syrup and soda water come together to add a sophisticated flair to the classic summer beverage.
Looking for other treats to help you stay cool? Check out our Ice Cream Guide.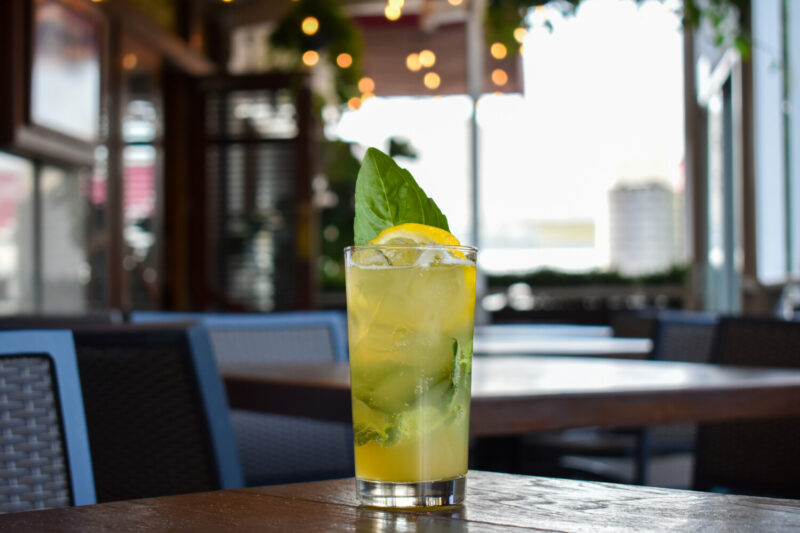 Honey-Basil Lemonade
Summer in a glass
Serving Size: 1
Ingredients:
• 3⁄4 oz. Lemon Juice
• 1 1⁄2 oz. Honey Syrup
• 4 Basil Leaves
• Soda Water
• Lemon Wheel
• Basil Sprig
Method:
HONEY SYRUP METHOD
1. Combine 1 part water and 2 parts honey in a saucepan over medium heat.
2. Stir until honey is dissolved.
3. Allow to cool and transfer to an airtight container. The syrup will keep, refrigerated, for up to 1 month.
HONEY-BASIL LEMONADE METHOD
1. Add the basil leaves, honey syrup and lemon juice to a shaker. Muddle ingredients together.
2. Add ice, then shake.
3. Strain liquid into a Collins glass filled with fresh ice.
4. Top with soda water. Mix well.
2. Garnish with a lemon wheel and basil sprig.
5. Serve immediately and enjoy!
Download the recipe