Key Lime Pie
Recipe by Joe's Seafood, Prime Steak & Stone Crab
Keep it cool this summer with Joe's Seafood, Prime Steak & Stone Crab's renowned Key Lime Pie. This iconic dessert's creamy frozen filling, made with a combination of sweetened condensed milk, zesty lime juice, and a touch of lime zest, delivers a tangy and refreshing burst of flavor that will transport your taste buds to the tropics.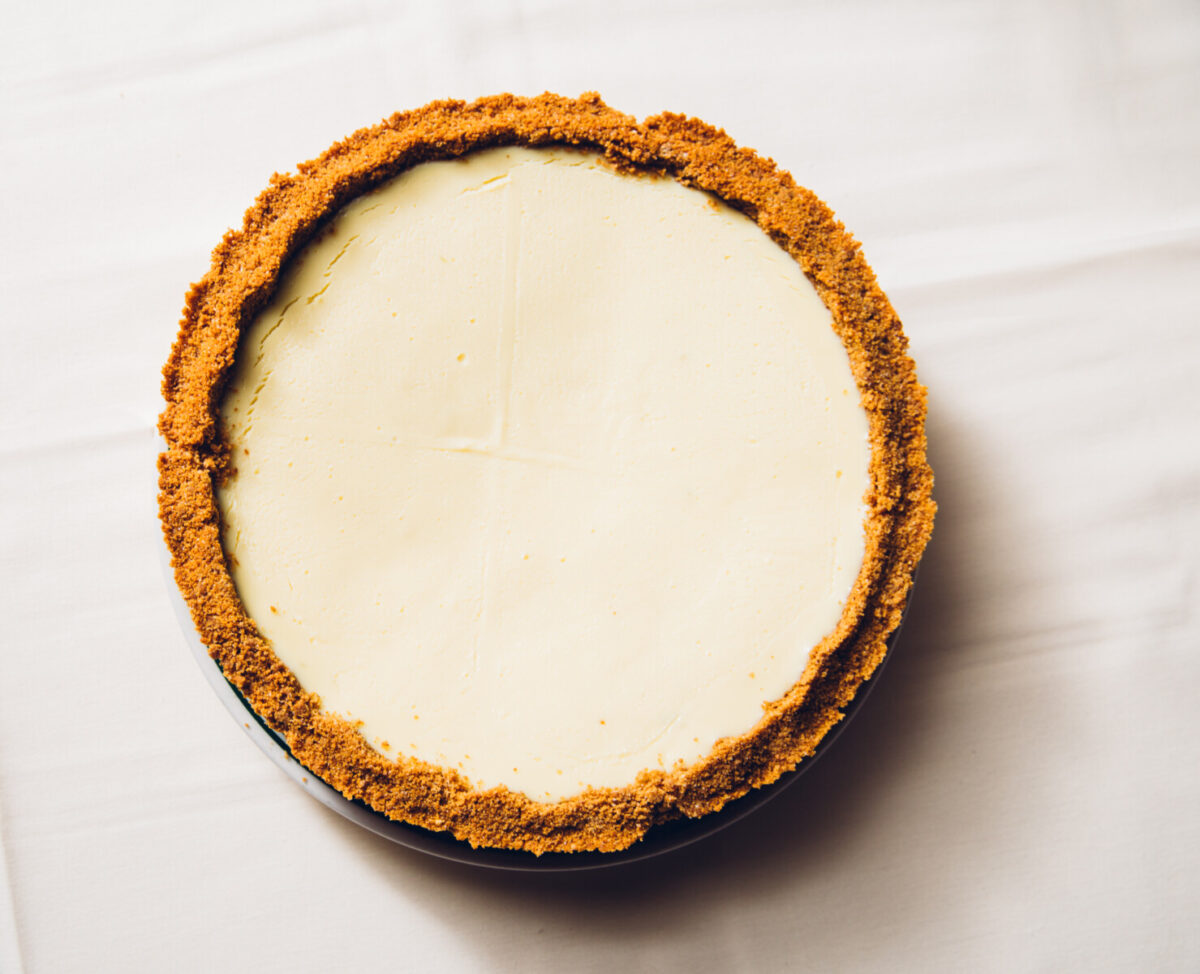 Key Lime Pie
A frozen treat to cool off this summer
Serving Size: 1 12-inch pie, 8 - 10 slices
Ingredients:
Graham Cracker Crust Ingredients
1 ¼ cups Graham Cracker Crumbs
½ cup Melted Butter
1/3 cup Sugar

Key Lime Filling Ingredients
1 14 oz. can Sweetened Condensed Milk
3 Egg Yolks
1 1/3 cups Lime Juice
¼ tsp. Lime Zest

Optional Serving Ingredients
1 ½ cups whipped cream
1 Tbsp. Lime Zest

Method:
Graham Cracker Crust Method
1. Preheat oven to 375°F.
2. In a medium bowl, work all ingredients together with your hands.
3. Press crumb mixture into a 12" pie tin by hand. Make crust slightly thicker in the center and around the rim.
4. Bake for 6 minutes at 375°F. Remove and cool.

Key Lime Pie Method
1. In the bowl of an electric mixer, combine all of the filling ingredients and mix at medium speed until mixture comes together.
2. Pour filling into the pre-baked 12" graham cracker crust pie shell.
3. Bake for 13 minutes at 375°F.
4. Let cool to room temperature.
5. Place pie in the freezer until completely frozen.
6. To serve, take out pie a few minutes before serving. For a serving idea, serve with a dollop of whipped cream and a sprinkle of shaved lime zest.


Download the recipe