Mignonette Martini
Recipe by Shaw's Crab House
This Mignonette Martini recipe by Shaw's Crab House Beverage Director Kevin Bratt is taking center stage as the star of Martini Month at Shaw's – Chicago. The secret ingredient that sets it apart? Mignonette! This martini introduces the use of the savory and tangy mignonette sauce in a martini, ensuring a drink that even the most die-hard dirty martini lovers won't be able to resist.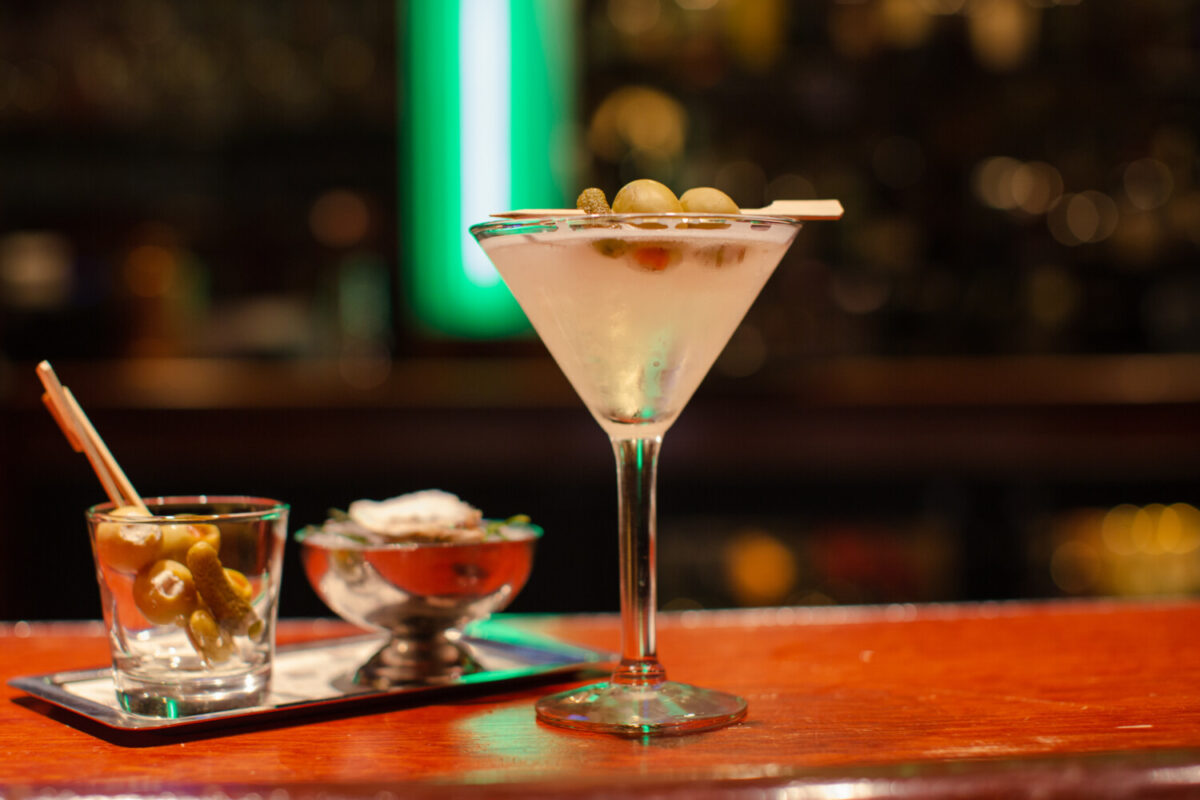 Mignonette Martini
A classic vodka martini with a twist of black pepper and shallot
Serving Size: 1 cocktail
Ingredients:
MIGNONETTE MARTINI INGREDIENTS
• 3 oz Ketel One vodka
• 1 oz olive brine
• 10 drops of Mignonette tincture - recipe below
• 4 drops of 4:1 saline - recipe below
• 3 olives for garnish

MIGNONETTE TINCTURE INGREDIENTS
• ⅔ cup shallots, diced
• 1 ¾ tsp whole black peppercorns
• ⅔ cup Diesel Grain Neutral Spirit 190 Proof

SALINE SOLUTION INGREDIENTS
• 4 parts salt
• 1 part water

Method:
MIGNONETTE MARTINI METHOD
1. Combine all ingredients in a cocktail shaker, add ice and shake hard for 6 seconds.
2. Double strain into a chilled glass.
3. Garnish with olives on a mini skewer

MIGNONETTE TINCTURE METHOD
1. Pour spirit into a glass mason jar with a lid, or similar glass container.
2. Add diced shallots and whole black peppercorns to the container.
3. Seal the container with a lid and give it a strong shake. Label and date container.
4. Allow spirit, shallot, and black peppercorn mixture to sit for seven days, shaking once a day.
5. After seven days, using a fine strainer, strain the shallots and black peppercorns out of your tincture into your desired glass storage container and label.
6. The tincture is now ready to use and is good indefinitely.

SALINE SOLUTION METHOD
1. Combine 4 parts salt and 1 part water and mix well to dissolve salt.
2. Pour into a dropper bottle and label.
3. The saline solution is now ready to use.
Download the recipe