N'duja Stuffed Dates
Recipe by Osteria Via Stato
Careful you don't eat all of these bacon-wrapped Medjool dates before your guests arrive! The irresistible N'duja Stuffed Dates inspired by Osteria Via Stato make the perfect sweet and savory bite.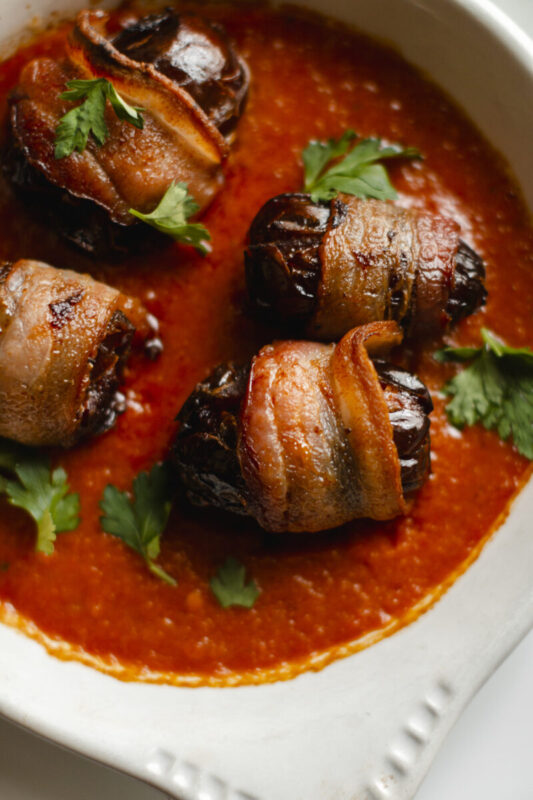 N'duja Stuffed Dates
We all know dates and bacon go together beautifully. Mix it up by stuffing sausage inside.
Serving Size: 24 pieces
Ingredients:
12 medjool dates
6 oz N'duja sausage
1 lb. Black pepper bacon
Method:
1. Kake a slit at the top of the date and remove the pit.
2. Open date – leave attached at base.
3. Fill the date with ½ ounce n'duja sausage.
4. Wrap the filled date with ½ a slice of bacon.
5. Cook dates for approximately 10 minutes at 400°F or until bacon is uniformly crispy.
6. Cut each date in half and serve
Download the recipe