Preserved Blackberries
Recipe by Saranello's
Hang onto your summer produce a little bit longer. Chef / Partner Mychael Bonner shows us how to make berry preserves at home:
Berries vary in degree of sweetness: they range from tart to super sweet and you never know what you are going to get. Be sure to really taste the fruit to understand what you are working with.
Adding black pepper to a recipe gives a nice counter balance to the sweetness of the berry. I recommend adding some type of herbal note or spice to nuance the sweet flavor. Not into pepper? Try cinnamon, coriander or even an herb like rosemary.
After opening your preserves, refrigerate and use within two weeks of opening.
These preserves have a shelf life of 6 months.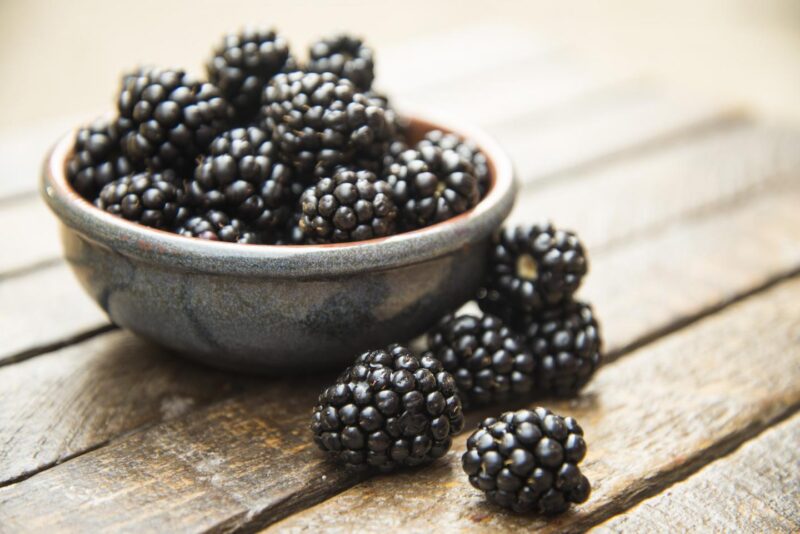 Preserved Blackberries
Here's how to hang onto summer flavors a little bit longer
Serving Size: 4 pints
Ingredients:
2 pounds fresh blackberries
1 ½ cup cups honey
1 lemon, zested and juiced
1 teaspoon of black peppercorn
Method:
1. In a stainless steel saucepan, combine berries and honey.  Stir and set aside for a few minutes.
2. Sterilize the jars and lids, by boiling them in water for 2 minutes - remove and air dry.
3. Bring berries to a boil over medium heat.
4. Place black pepper into cheese cloth and add to the berry honey mixture, add lemon zest and juice and boil hard, stirring frequently, until the mixture thickens approximately 20 to 25 minutes.
Spoon preserves into prepared, hot jars, leaving ¼" headspace.
Wipe rim, center lid on jar and screw band down.
Place jars in a large pot, completely covered with water.  Bring to a boil and process for 15 minutes.
Remove lid, wait 5 minutes and remove jars to cool and store.
Download the recipe