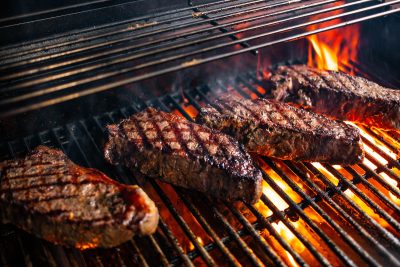 Grill Like A Chef. Here's How
The ultimate summer BBQ
Executive Chef Justin Diglia of Joe's Seafood, Prime Steak & Stone Crab in Chicago and his Lettuce Entertain You chef friends are showing you the right way summer barbecues are done. From shareable drinks for cocktail hour on the patio to oysters, lobster and steak on the grill, here are our chefs ultimate summer BBQ menu.
Pitcher Cocktails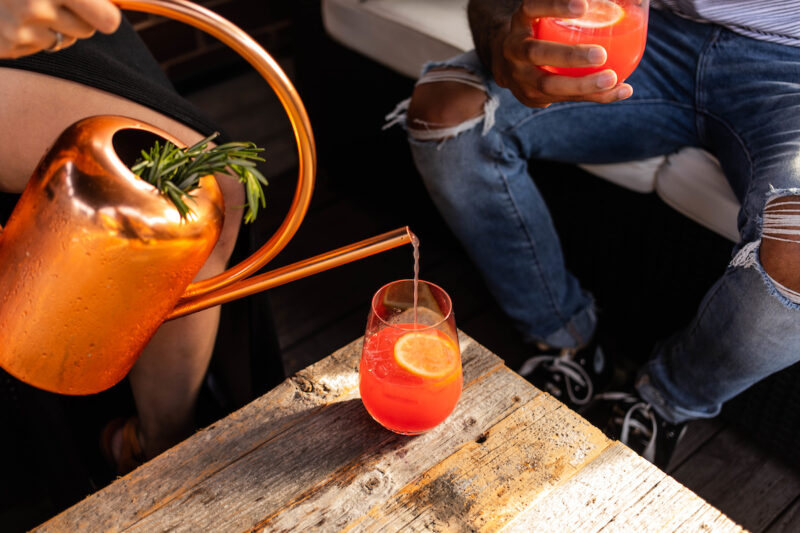 Picnic Basket with bourbon, lemon, passion fruit,
strawberry, watermelon (Inspired by Aba)
For the full recipe, click here.
Blackberry, Rosemary Sangria (Inspired  by Big Bowl)
For the full recipe, click here.
Appetizers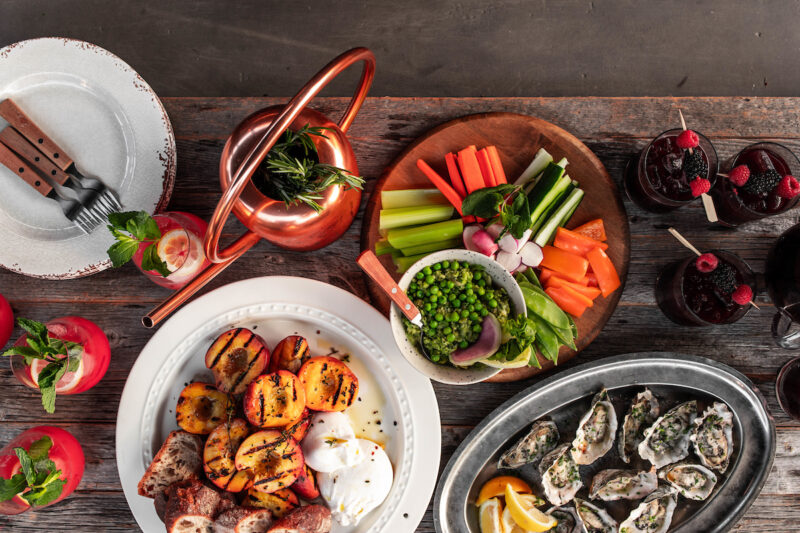 Avocado & Sweet Pea Dip with Crudite (Inspired by Ema)
For the full recipe, click here.
Grilled Oysters (Inspired by Joe's)
Grilling tips are included below.
Mains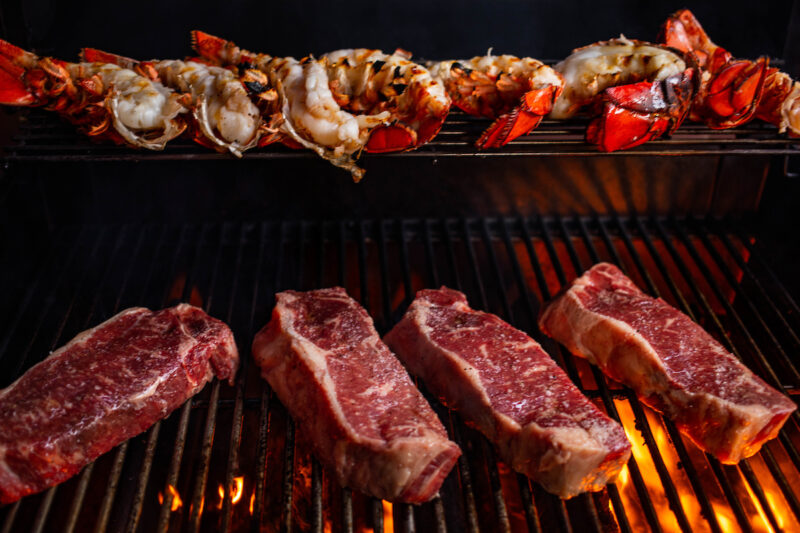 Grilled Steak and Lobster Tail (Inspired by Joe's)
Grilling tips are below.
Sides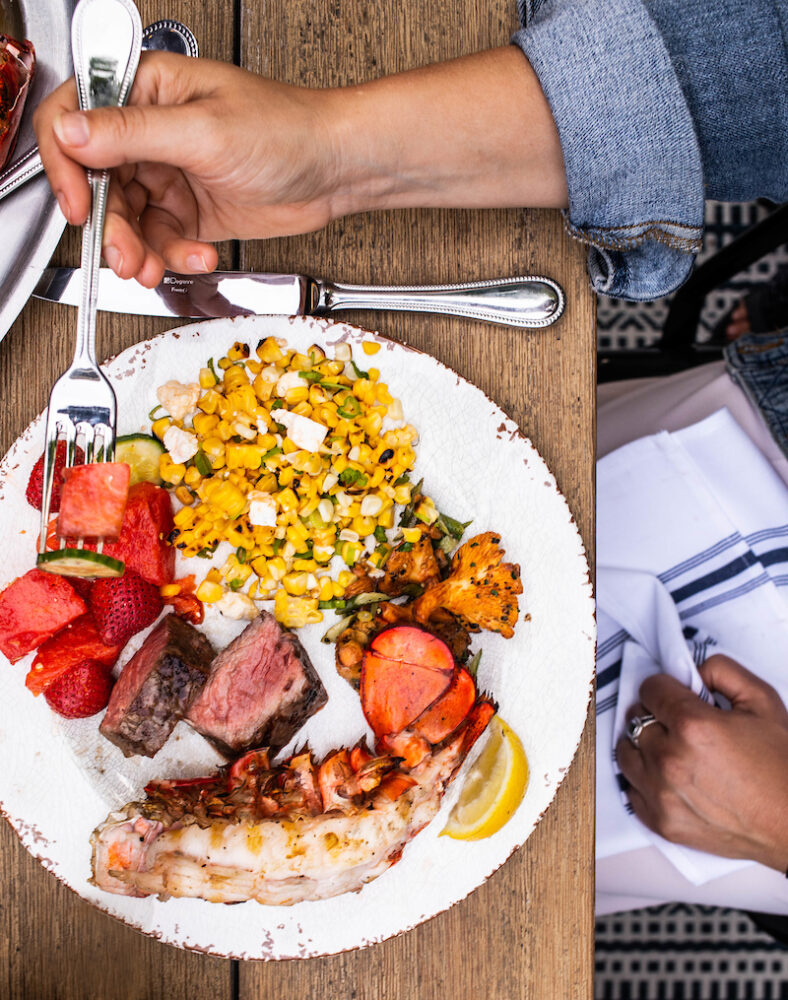 Watermelon & Feta Salad (Inspired by Ema)
For the full recipe, click here.
Dessert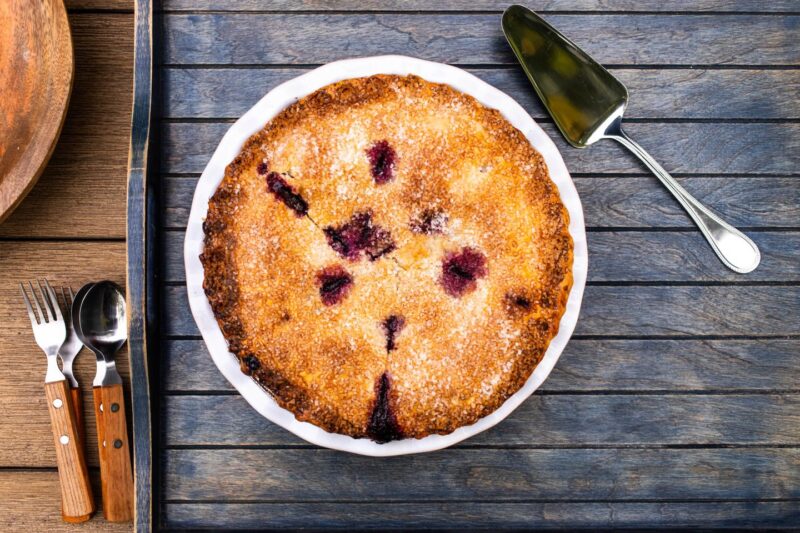 Classic Blueberry Pie (Inspired by Wildfire)
For the full recipe, click here.
Now that you have our chef's roadmap to BBQ success, here are a few grilling tips and tricks from Chef Justin. Take notes!
You wouldn't cook with your oven door open, and similarly, don't grill with the top open. Keeping the grill closed helps control and regulate the heat.
Maintaining a clean grill will result in a higher quality product. Debris left in grill will continue to char and could add off-flavors to your food. Heat will also maintain more consistently if your working with a clean grill.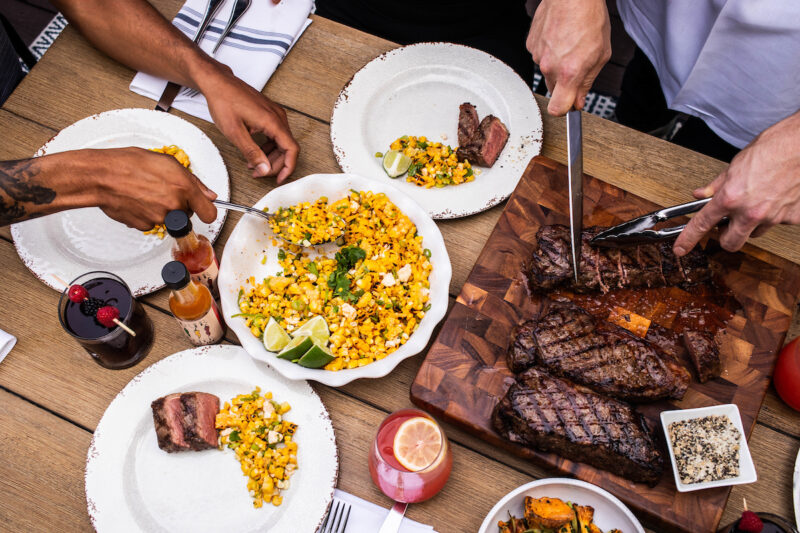 Oysters on the Grill
Run oysters under ice cold water to remove excess debris. A vegetable brush can also assist in this process.
While using an oyster knife, pop open oysters and detach oyster meat from the shell.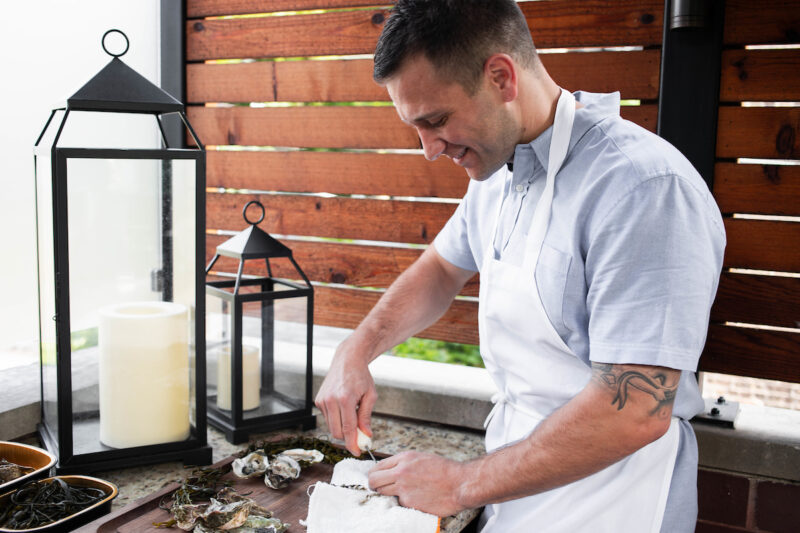 Reserve in refrigeration until ready to be grilled.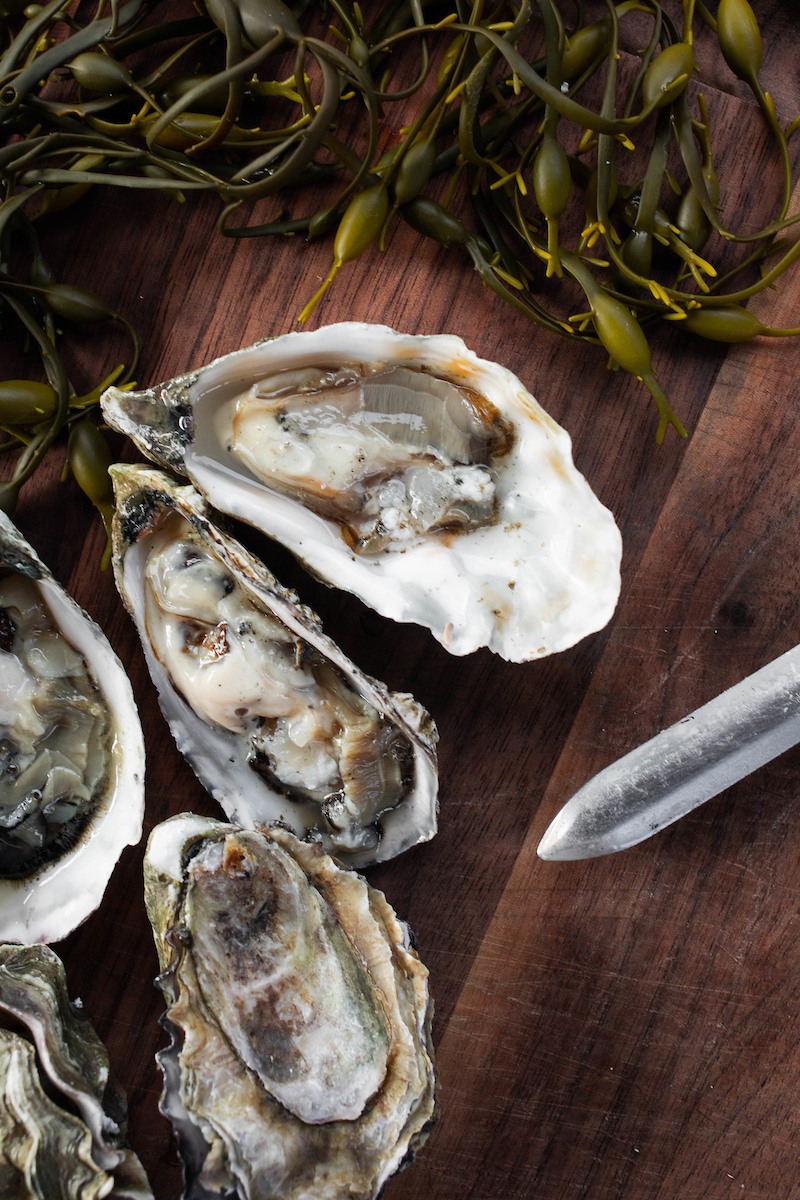 Place ½ tsp of garlic butter on each oyster.
Using the hottest part of the grill, place oyster shell down on grill grate. Once the butter starts to melt, drizzle each oyster with white wine and close the lid to the grill.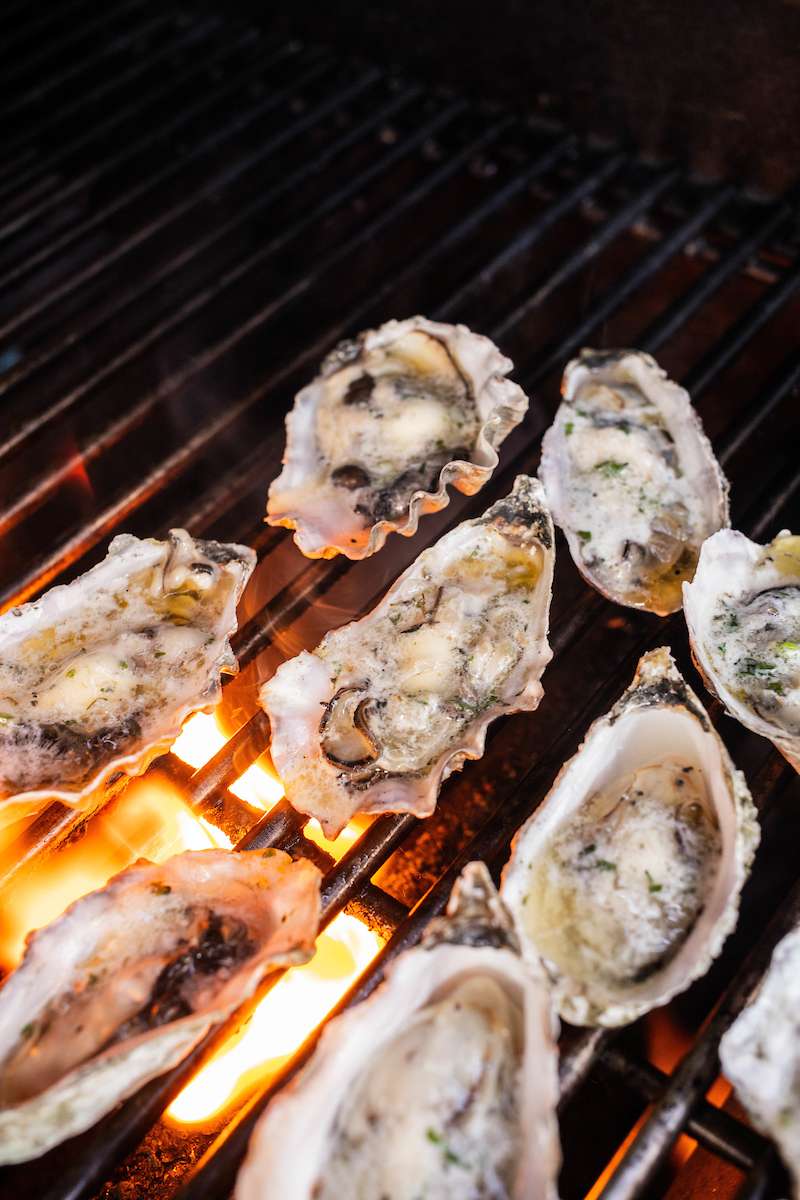 Once the oysters are cooked (approximately 3-5 minutes) finish with fresh chopped parsley and garnish with lemons.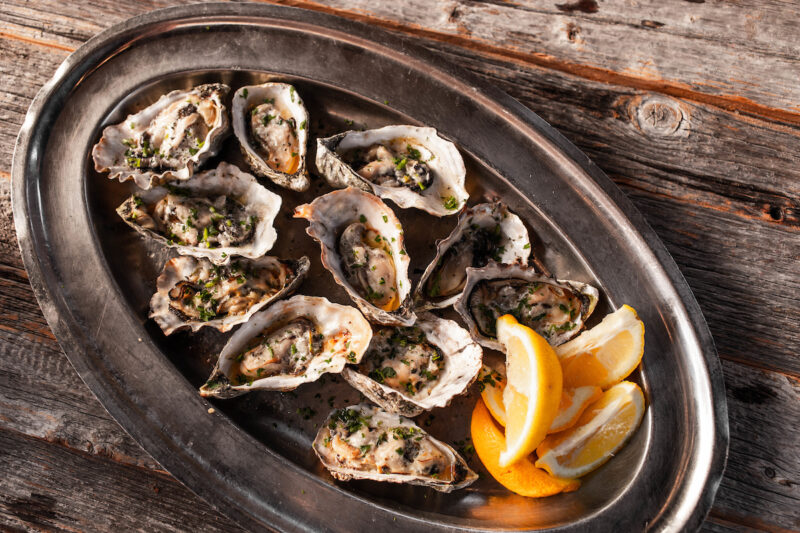 Grilled Lobster Tails
Split lobster tails in half.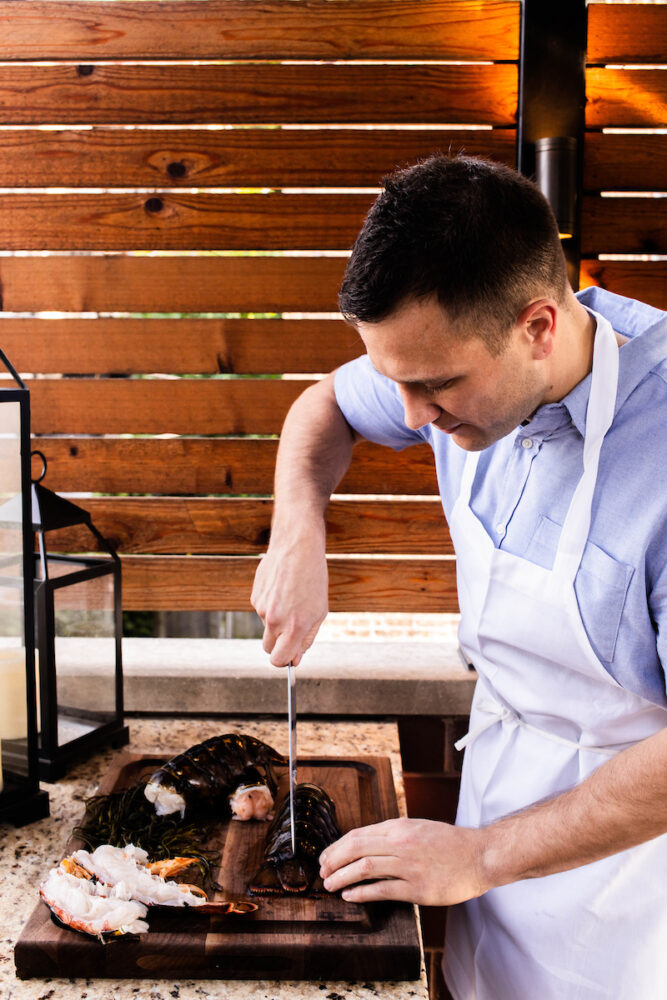 Separate the meat from the shell but keep end tailpiece intact. This helps the lobster meat from sticking to the shell.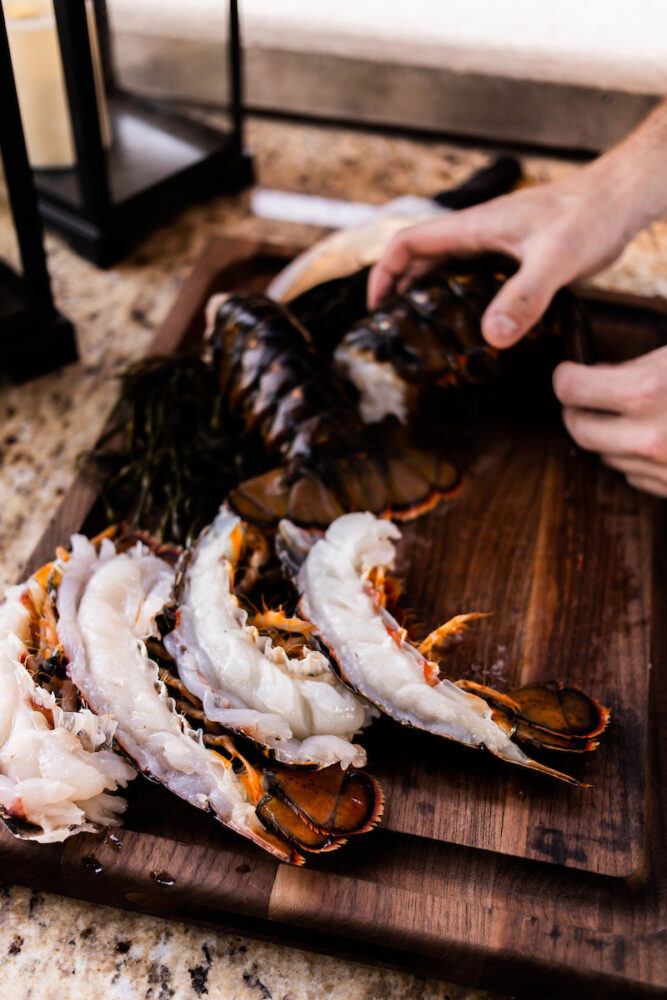 Pre-heat grill to the highest temperature and clean grill grates.
Brush lobster meat with clarified butter and season with salt and pepper.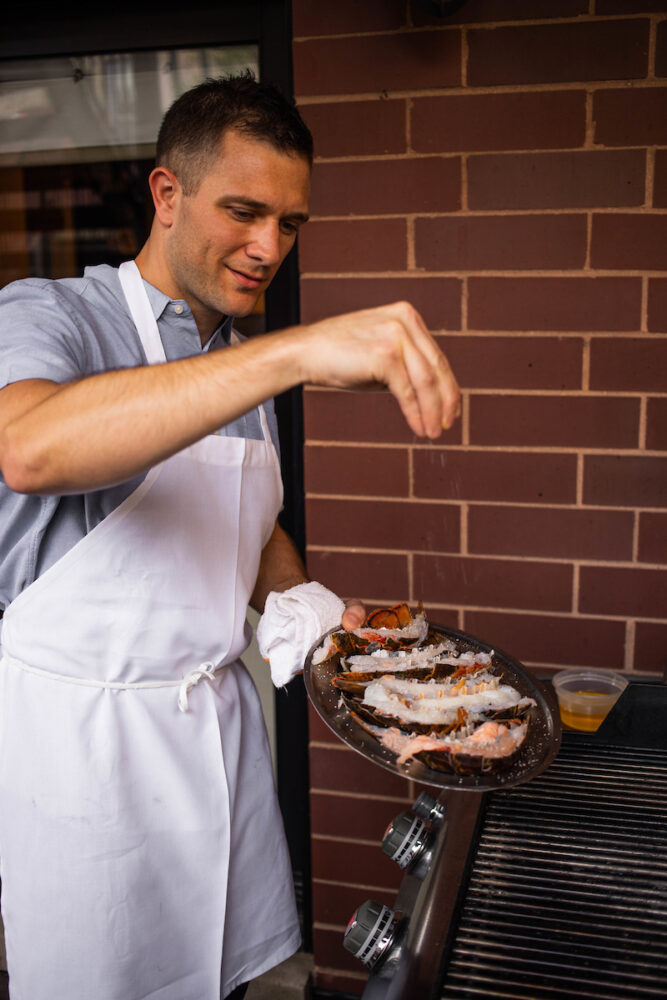 Place lobsters meat side down on the grill.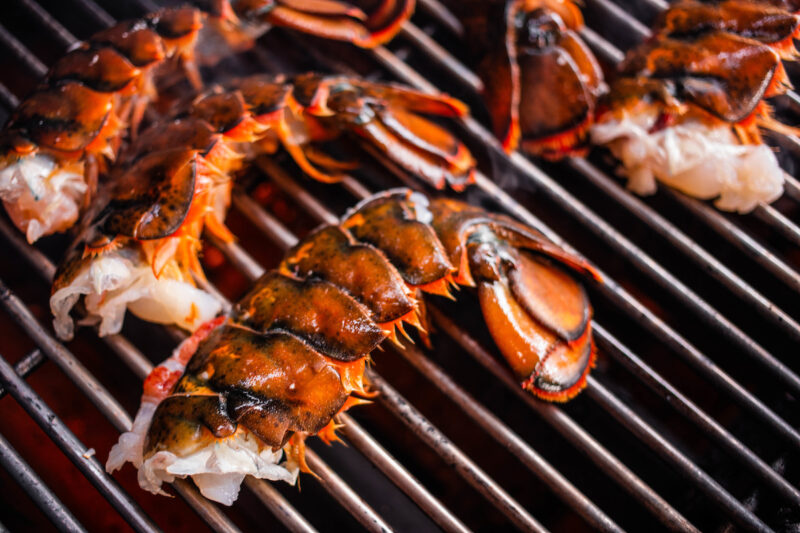 Cook for approximately 5 minutes and then turn lobster shell side down on highest level grill rack.
Brush again with whole melted butter and finish cooking with the lid closed. This should take about 3-5 more minutes.
Remove from grill and garnish with lemons.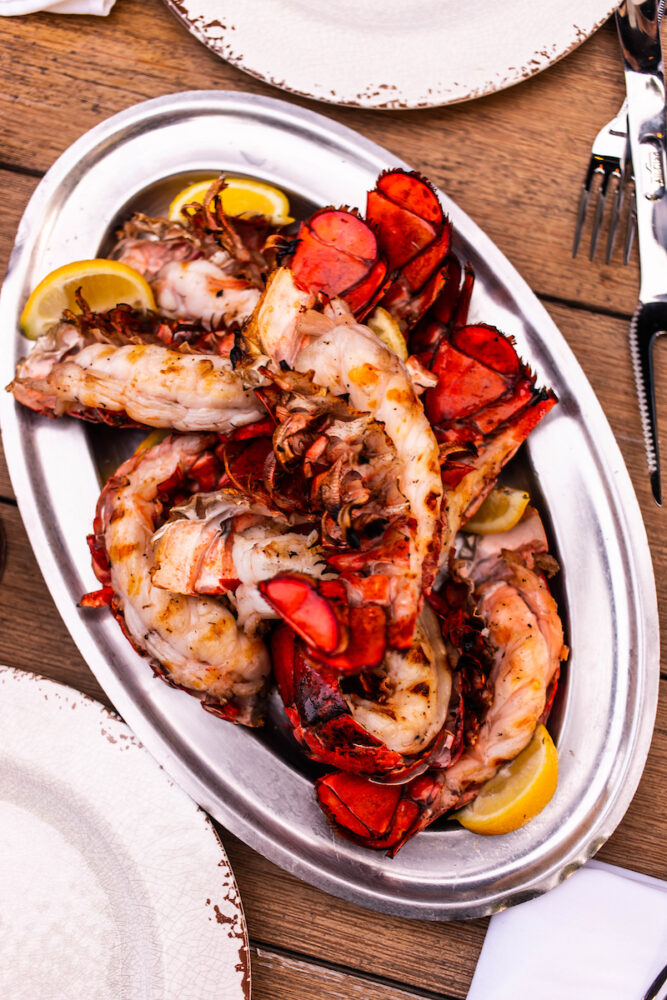 Grilled New York Strip
Remove steaks from refrigeration 20 minutes before cooking. This makes it easier for the steaks to be cooked at the desired temperature.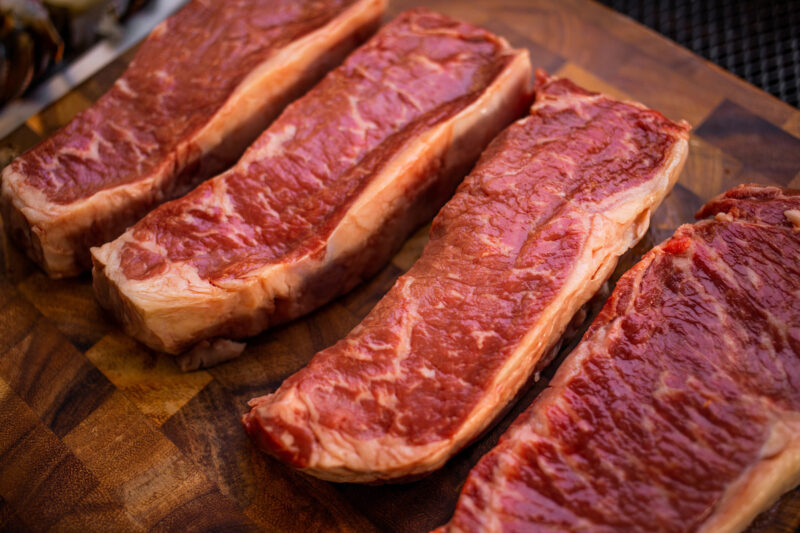 Season steaks liberally with salt and pepper and brush steaks with clarified butter.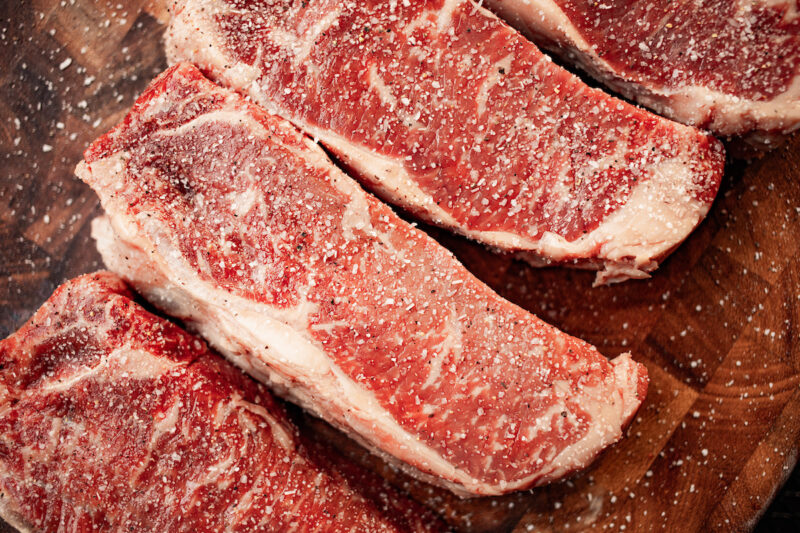 Using the hottest part of the grill, place steaks on grill racks. Cook steaks to desired temperature.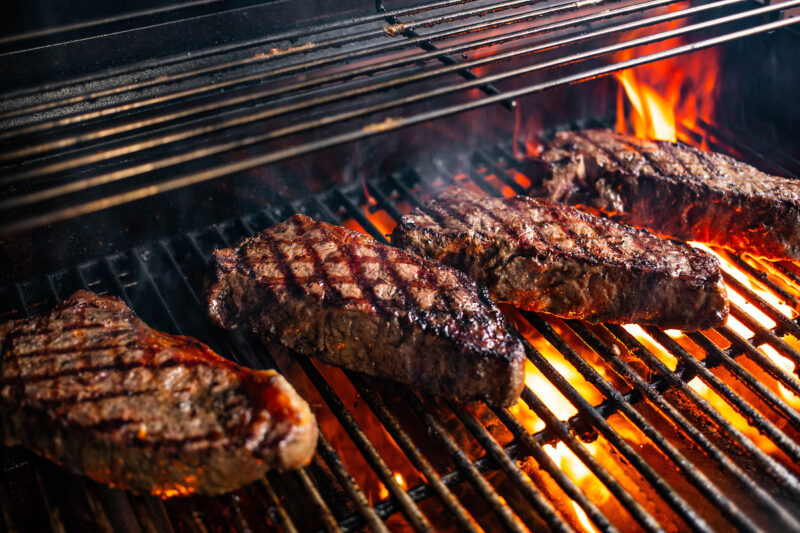 When steaks are finished, brush with whole butter and allow to rest for 5 minutes before serving.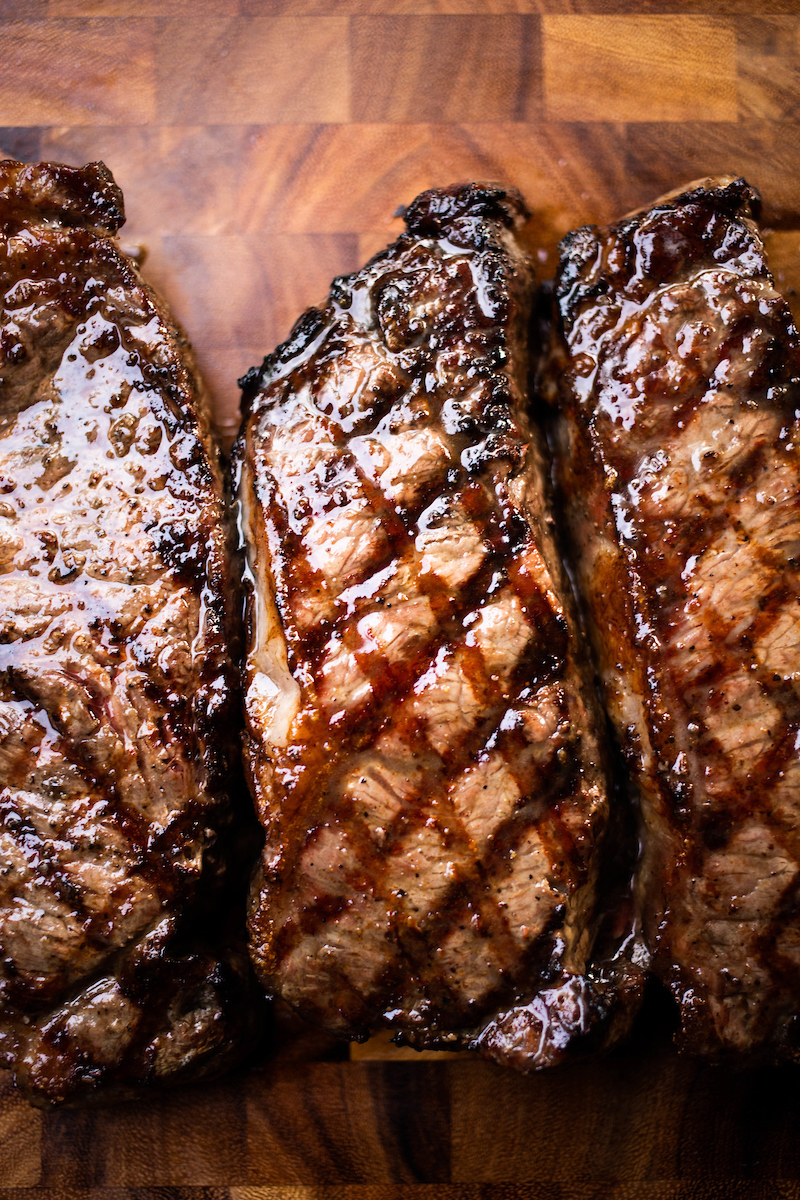 Slice and serve. Cheers!!
Looking for more tips to strengthen your grilling game? Executive Chef/Partner Joe Decker of Wildfire has you covered.