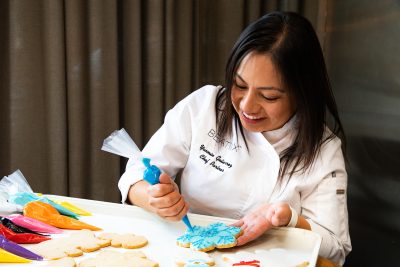 Lettuce Life: Chef Yasmin Gutierrez
Recipe to Becoming a Pastry Chef
Lettuce Life takes you behind the scenes into the culture of Lettuce Entertain You, showcasing the amazing people who make our restaurants run every day. Today, we're skipping right to dessert and dropping some pastry knowledge from a leader on our team who is behind some of Chicago's most recognizable sweets. Meet Pastry Chef / Partner Yasmin Gutierrez of Beatrix and Beatrix Market.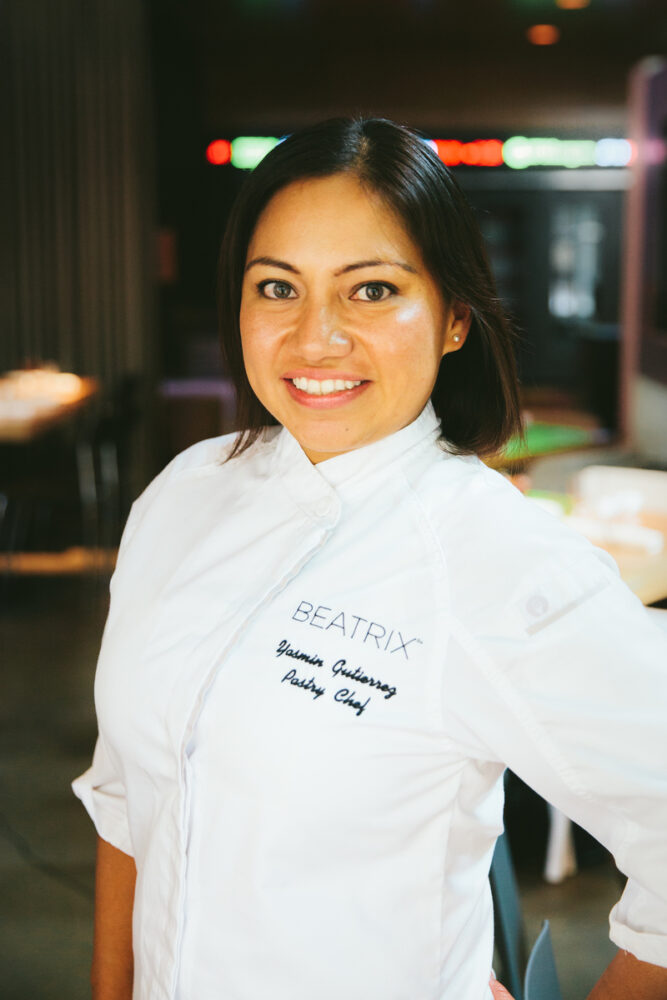 Chef Yasmin was born in Mexico City and at an early age, she valued the importance of hard work. She spent hours in the kitchen with her grandmother and mother making traditional Mexican dishes and desserts like buñuelos and flan. These flavors sparked her passion for sweets.
She moved to the U.S. with her family to pursue an education. She loved math and thought she wanted to be an accountant but after working at her mom's office, she quickly realized sitting in a cubicle was not for her. After graduating from the Illinois Institute of Art in Culinary and discovering the variety within pastry from chocolate to bread, ice sculptures to cake decorating, she was hooked.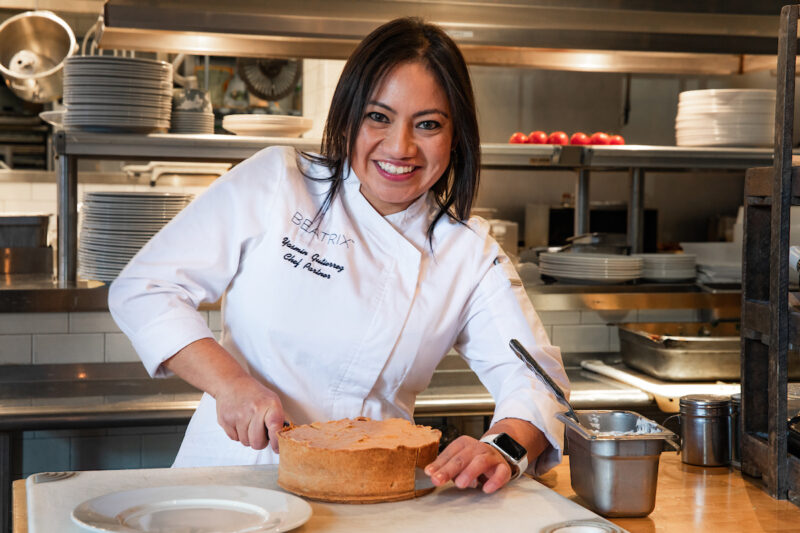 Working as a pastry chef isn't all cupcakes and cookies. It takes immense patience, attention to detail and even stellar math skills. If you've got a sweet tooth for working in the kitchen, Chef Yasmin walks us through a four ingredient recipe to becoming a pastry chef.
The Precision of Pastry:
"I knew my career needed to incorporate numbers somehow and pastry is surprisingly technical. To have success as a pastry chef, you must demonstrate immense attention to detail in measurements, presentation and flavor."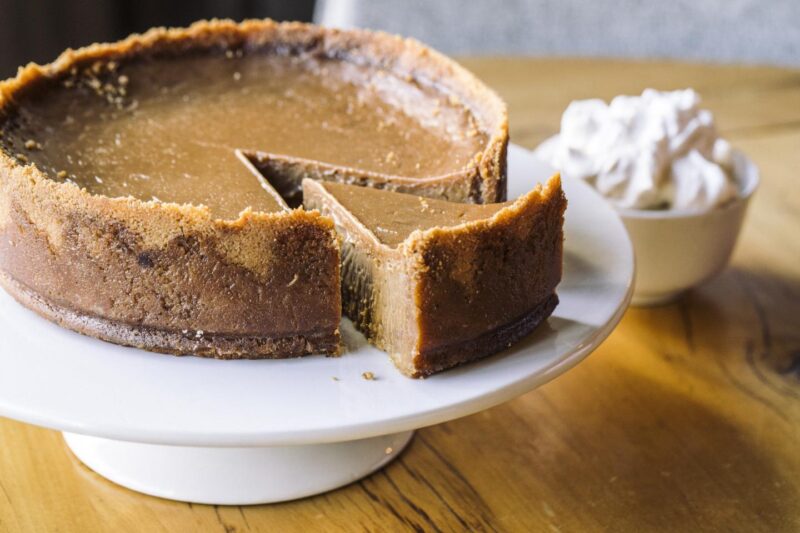 Patience is a Virtue:
"People think pastry is easy. We work hard and fast, but we also have to respect the time and technique it takes to make a recipe. When you follow a recipe it might say mix for 3 minutes, but in reality it could be 5 or 6 minutes. A recipe is only a guideline, knowing and understanding the technique is intimidating, but a talent."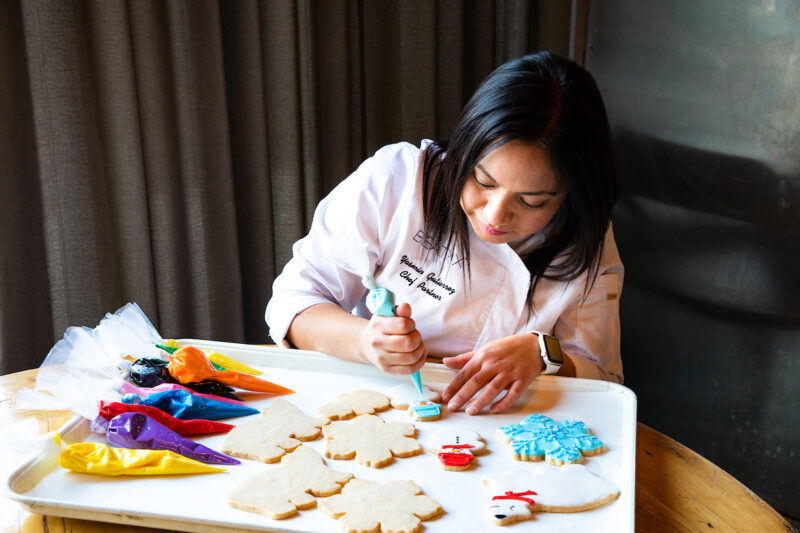 Edible Art:
"The visual aspect of a dessert is what tempts people to go for it. I can't draw with a paper and pen, but when it comes to decorating a cookie, I look at it as my canvas."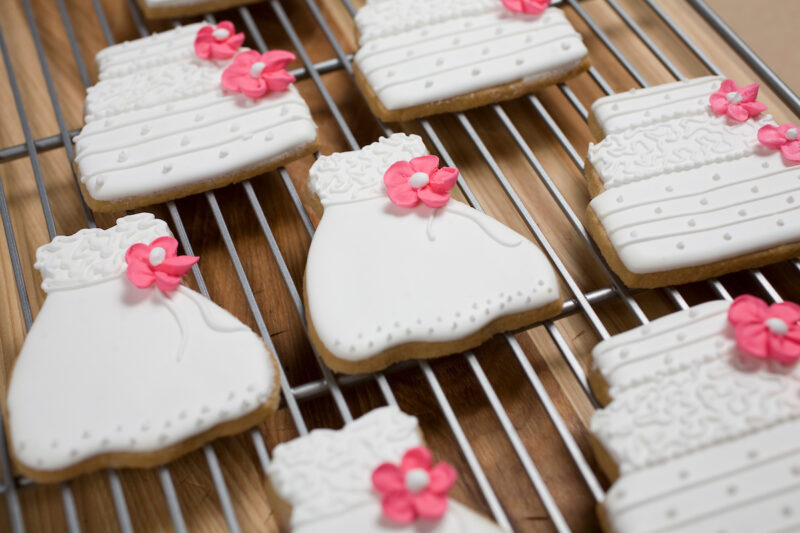 Here are some of Chef Yasmin's tips and tricks for how to make the perfect pie.
Must be a Morning Person:
Chef Yasmin and her team are the first ones to come in in the morning, arriving at the restaurant at 4AM. They start baking immediately so by 6AM, when the prep cooks arrive, the majority of their work is complete.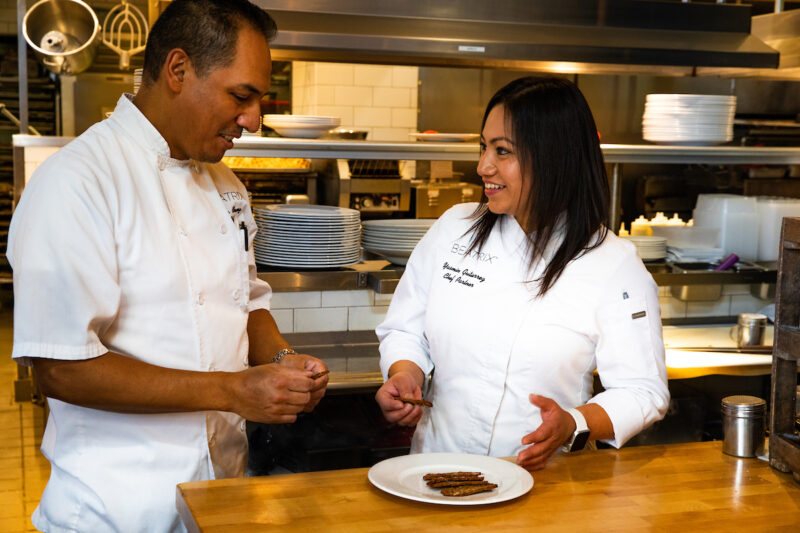 "The synergy between a restaurant's chefs and pastry team is important to create a cohesive menu and day-to-day operations. Our teams work together in creating items that appear across both the sweet and savory menus."
Think you've mastered the recipe and want to join Chef Yasmin's team? Follow us @LettuceLife or click here to learn more about how upcoming opportunities.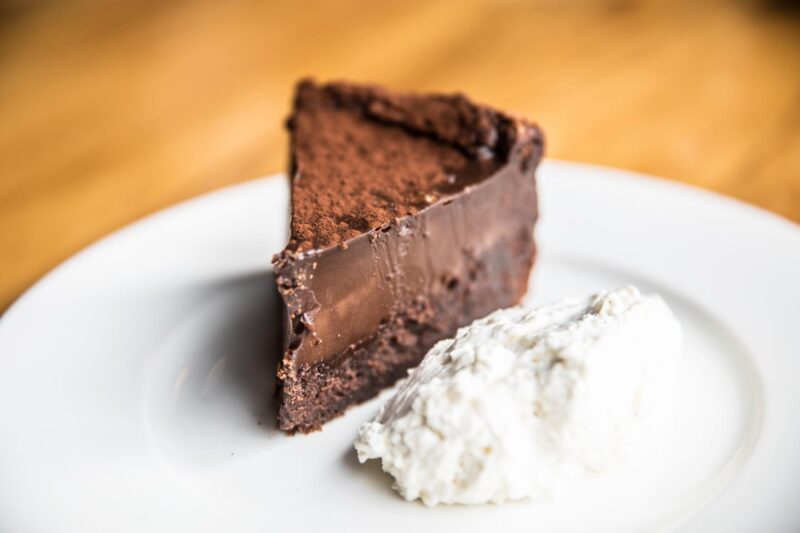 And if you haven't had the pleasure of trying one of Chef Yasmin's sweet creations, we highly recommend you grab an Angel Food Cake Muffin at Beatrix Market or a piece of Tall, Dark & Handsome Chocolate Cake at Beatrix.
Want more behind the scenes of life at Lettuce? Follow us @LettuceLife on Instagram for exclusive job postings, behind-the-scenes of restaurant openings, events and more.