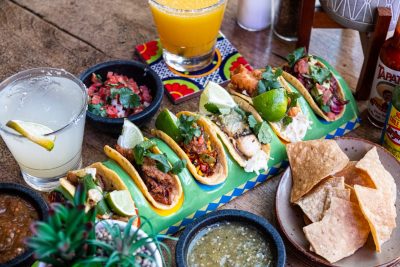 Where to Eat Tacos from Sunrise to Sunset
From breakfast to dinner, get your taco fix
Tacos are one of the most versatile dishes and our chefs know it. To help your taco cravings we've compiled this guide of our favorite tacos at Lettuce restaurants near you. And hey, if you choose to eat tacos all day, we support ya!
Breakfast & Brunch Tacos
Craving a savory breakfast? Look no further than tacos.
Beatrix – Fulton Market, Oak Brook River North, Streeterville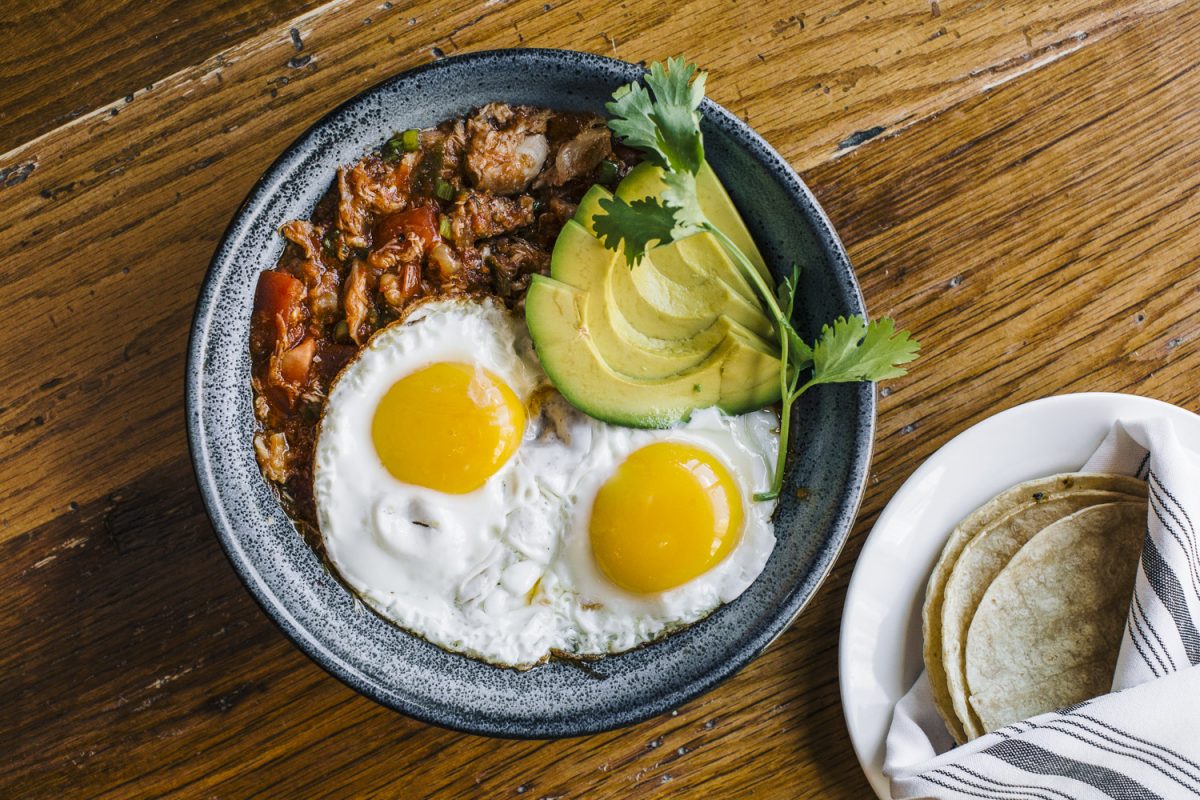 Start the morning at Beatrix with Breakfast Tacos, read cheesy scrambled eggs, charred poblano, jalapeno, avocado and salsa verde, or opt to make your own and order the Spicy Chicken Tinga with guajillo chili, sunny eggs, avocado and corn tortillas.
Make a reservation at the Beatrix location nearest you | Order carryout and delivery from the Beatrix location nearest you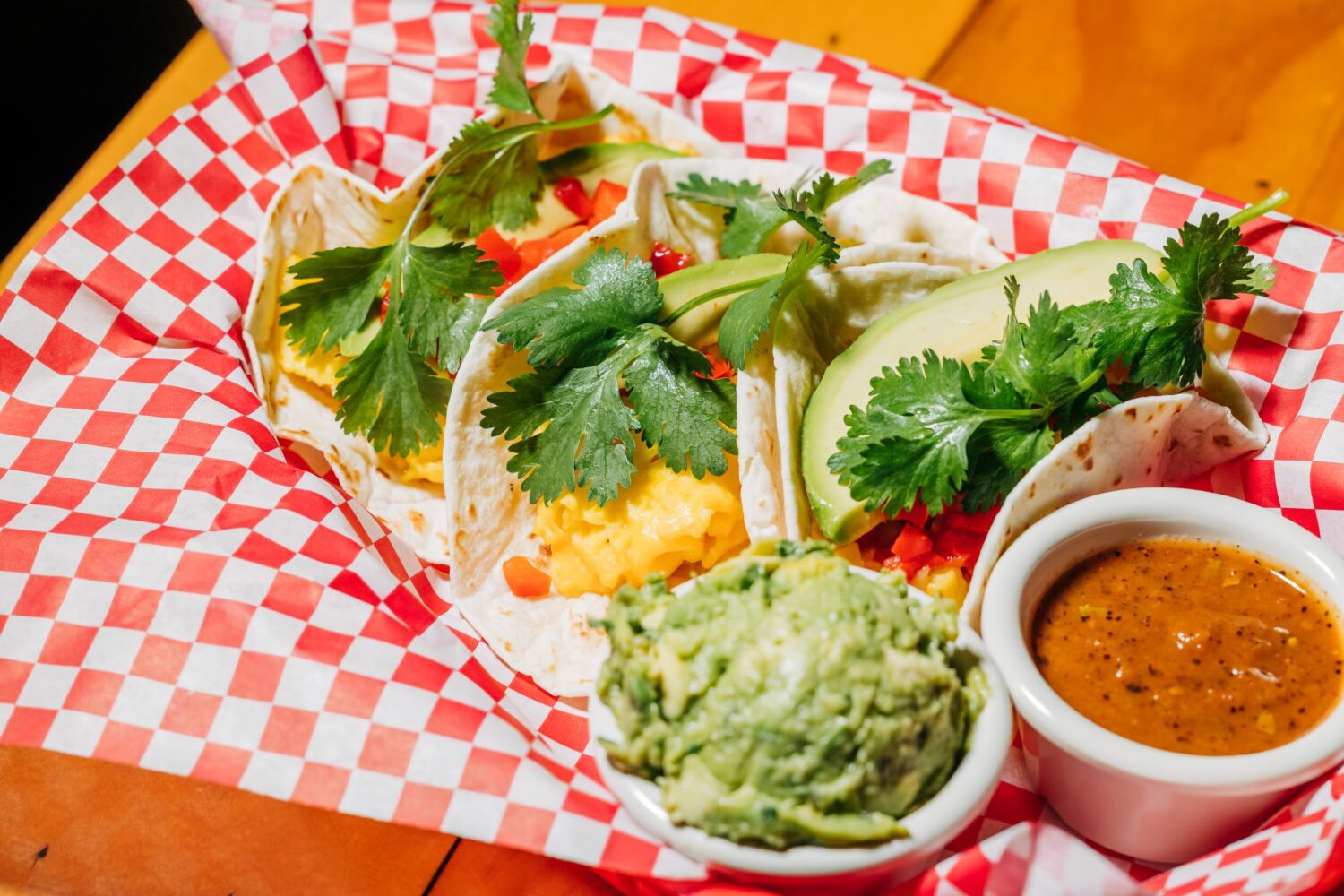 Bub City – Rosemont, Chicago
Bub City's Breakfast Tacos with cheesy scrambled eggs, flour tortillas, guacamole and roasted tomato salsa are great for weekend brunch!
Make a reservation at the Bub City location nearest you | Order carryout and delivery from the Bub City location nearest you
Lunch Tacos
It's lunch time and you want something quick, delicious and fun, tacos are also the answer.
Hub 51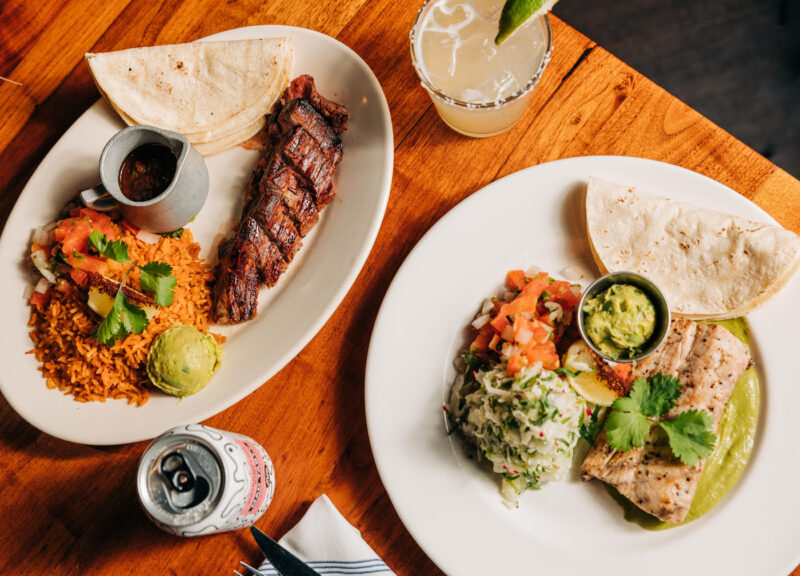 Lunch with coworkers? Head to Hub 51 and order Filet Mignon Steak Tacos with grilled tenderloin cooked to your liking or choose the Grilled Halibut Tacos served with pepitas salsa, pico de gallo, guacamole, seasoned cabbage slaw and corn tortillas. (These tacos are also available for dinner.)
Make a reservation at Hub 51 | Order carryout and delivery from Hub 51
Tallboy Taco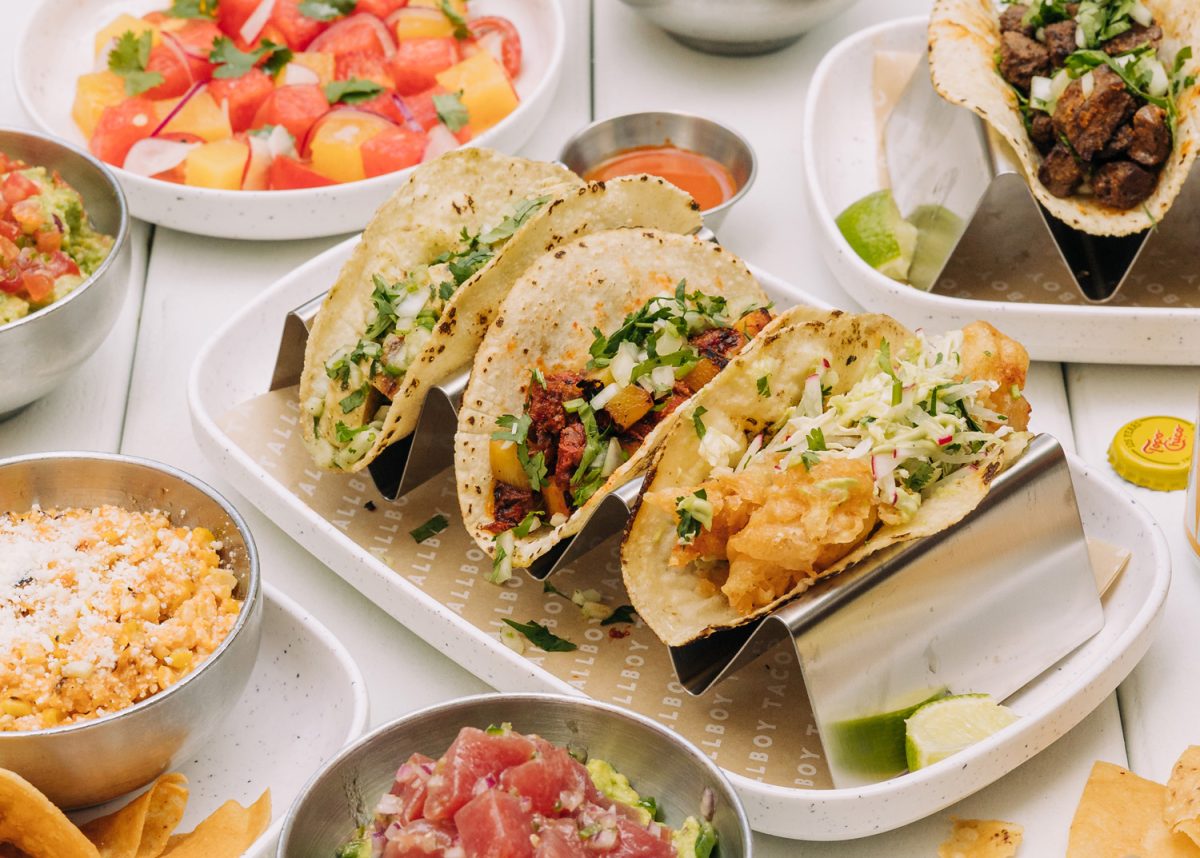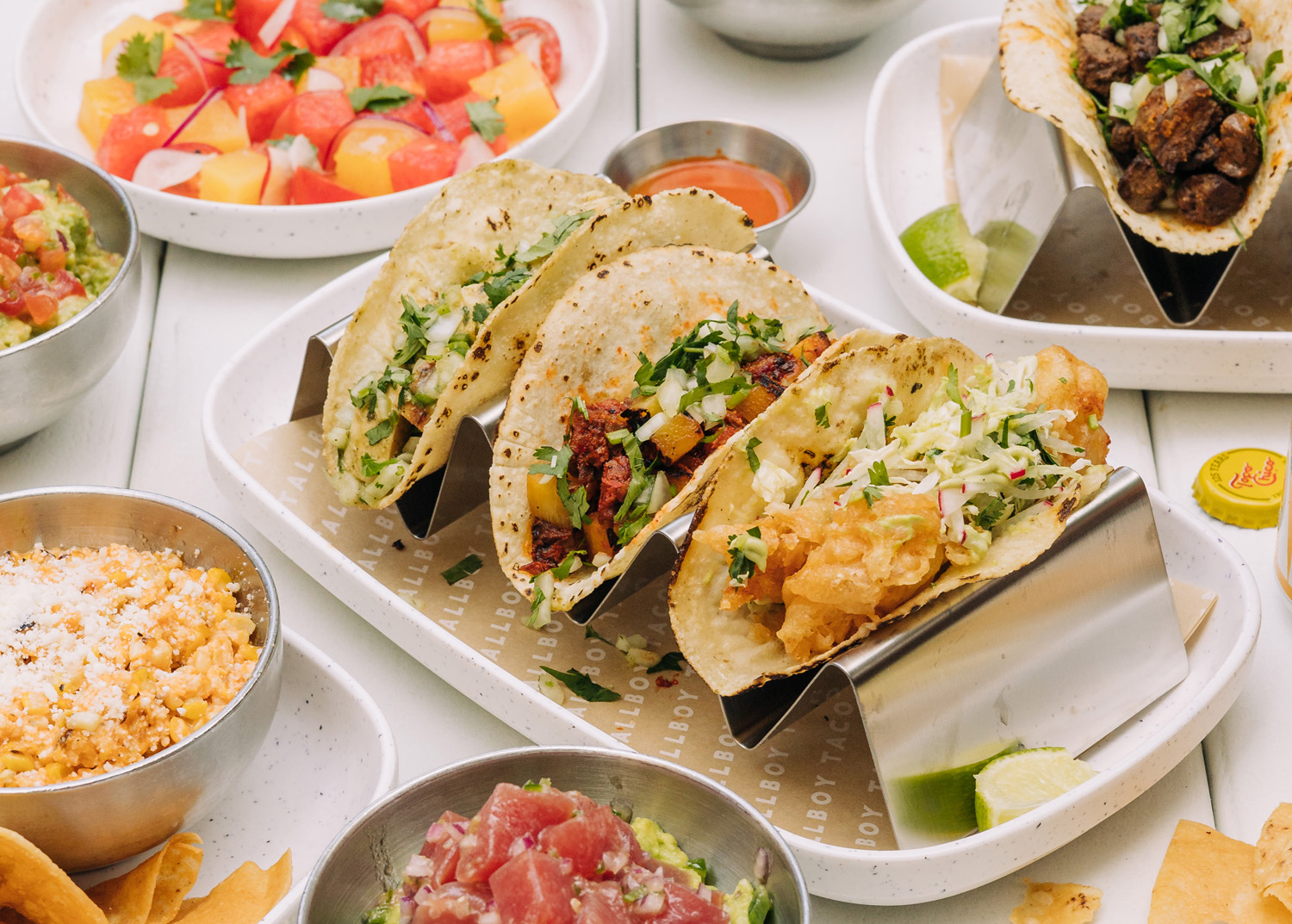 If you're picking up lunch or are short on time, stop by Tallboy Taco and order a Taco Combo: your choice of two tacos served with rice and beans. Choose from options like Carne Asada, Crispy Shrimp and Masa-Crusted Avocado.
Order carryout and delivery from Tallboy Taco
Give Tallboy Taco's Carne Asada Tacos the DIY treatment at your next BBQ with this recipe from Chef Kevin Marquardt: Carne Asada Tacos Recipe. 
Quick Bites & Happy Hour Tacos
Sometimes, you just need a taco pick-me-up to get you to dinner. Good thing we've got you covered!
El Segundo Sol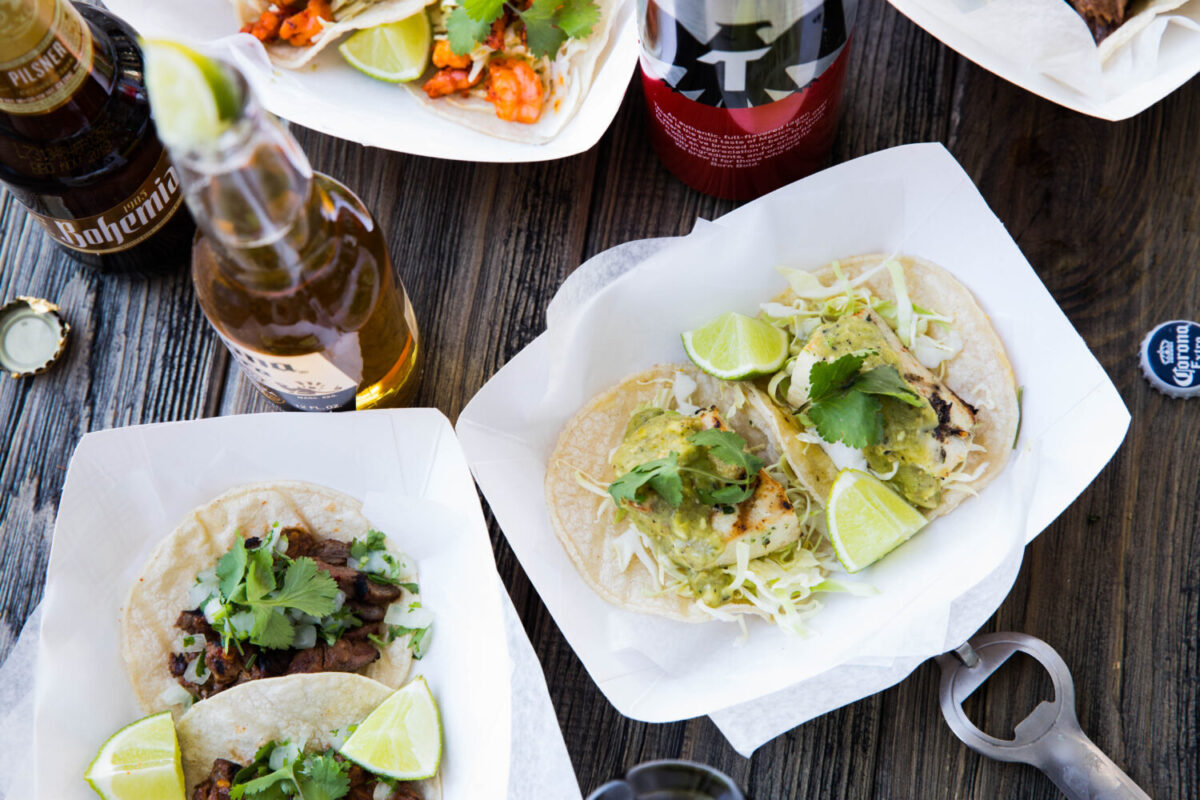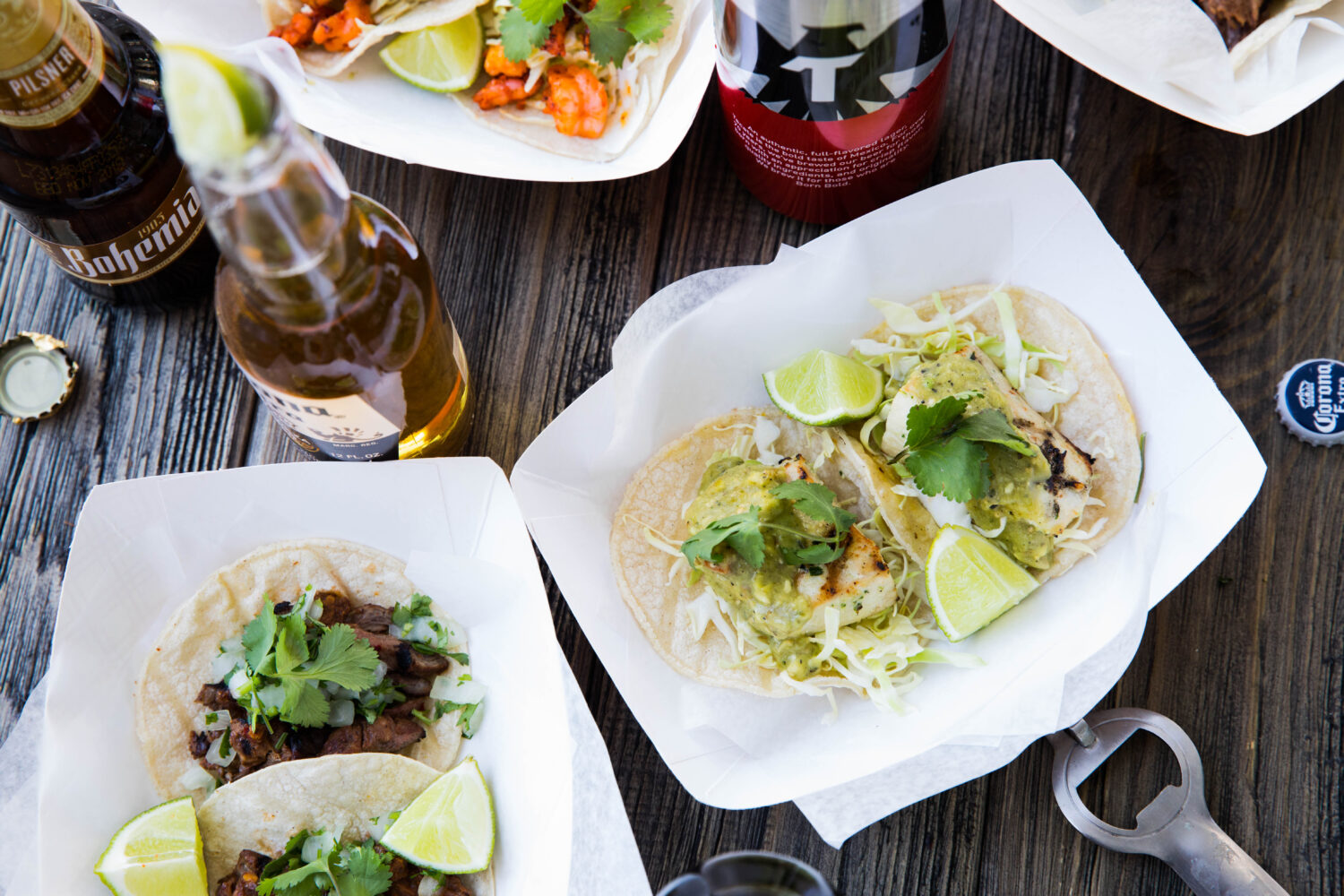 Out and about in Las Vegas? Stop by for two bite $4 tacos (plus tax and gratuity) during Loco Hour, available in the bar area only. Taco options include Chicken Tinga, Grilled Mahi and more. 
Make a reservation at El Segundo Sol
Check out other Happy Hour deals here.
Sushi-san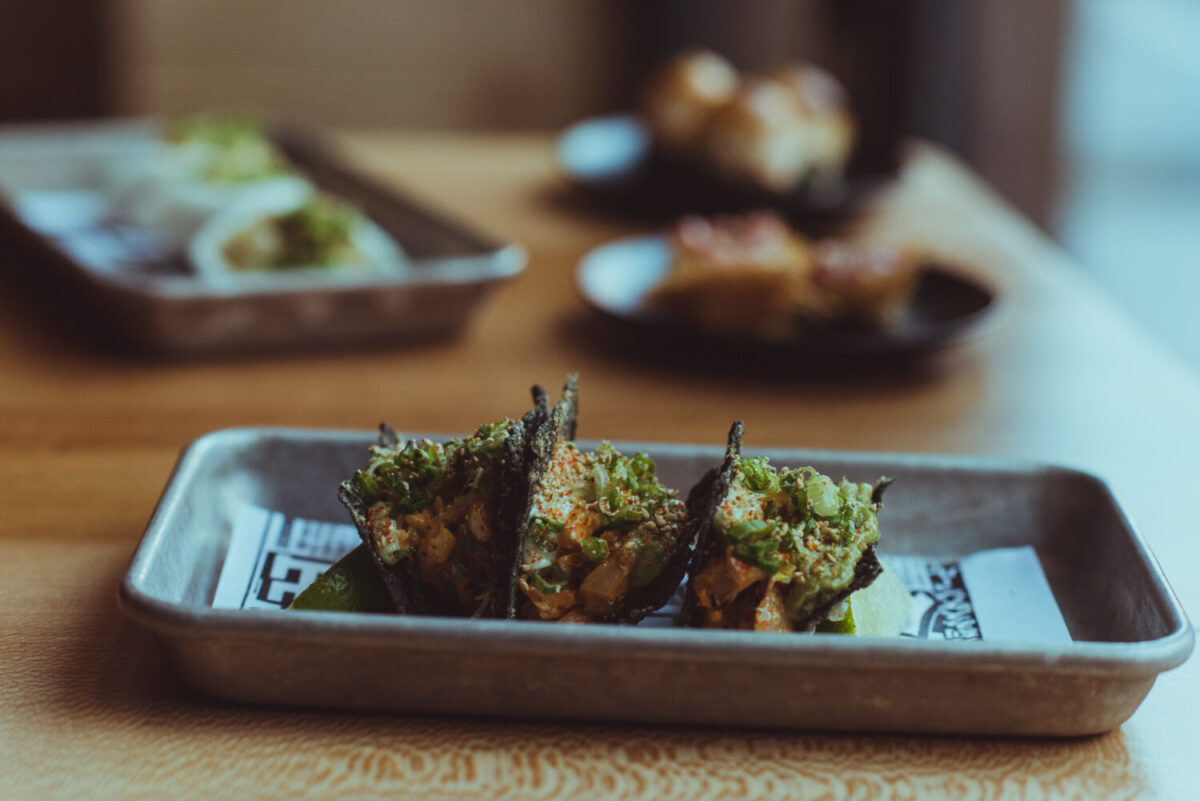 Whether looking for a light carb option or simply a different flavor profile, Sushi-san's Tako Taco is one to try. Spicy octopus and crushed avocado are delicately placed in a crispy nori shell and garnished with wasabi tobiko mayo, avocado puree, green onion, and togarashi ichimi for a playful taco experience.
Make a reservation at Sushi-san | Order carryout and delivery from Sushi-san
Dinner Tacos
Tacos are also a great option if you're out on a first date, dinner with friends, or just a casual patio night out – keeps the ordering pressure off the table.
Summer House – Lincoln Park, Bethesda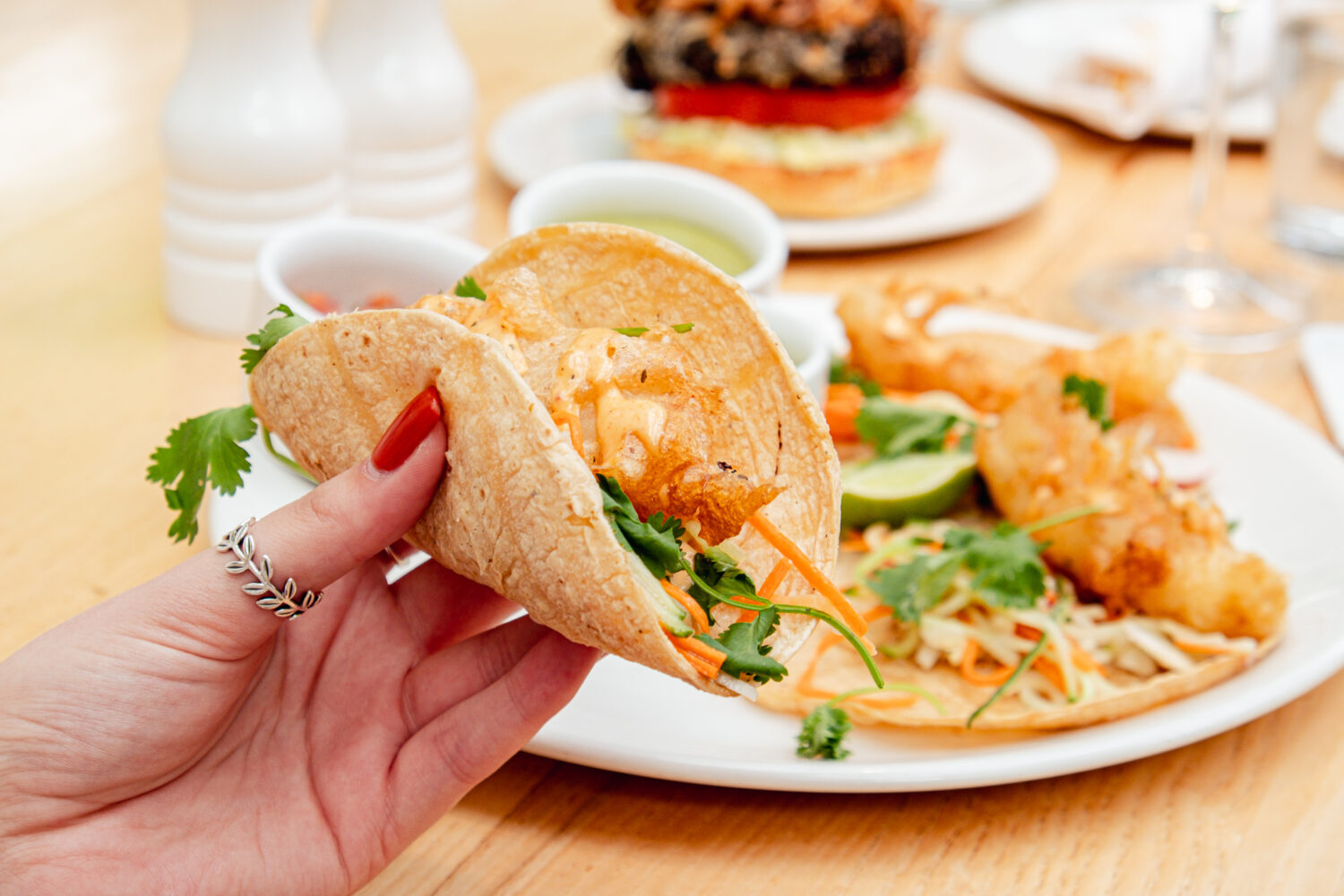 Break the ice with a fun fact and order the Crispy Baja Fish tacos so you can tell your date (or friends) about how it's one of Lettuce Entertain You founder, Rich Melman's favorite things. You can also order the Grilled Tequila-Lime Chicken tacos served with salsa verde and pico de gallo. (Tacos are also available for lunch.)
Make a reservation at the Summer House location nearest you | Order carryout and delivery from the Summer House location nearest you
RPM Seafood
Enjoy Fish Tacos and a view of the Chicago river at RPM Seafood. Crispy battered Alaskan Halibut, served on warm corn tortillas atop a bed of slaw and garnished with radishes, cilantro and salsa verde is sure to satisfy your taco cravings. (Tacos are also available for lunch.)
Make a reservation at RPM Seafood | Order carryout and delivery from RPM Seafood