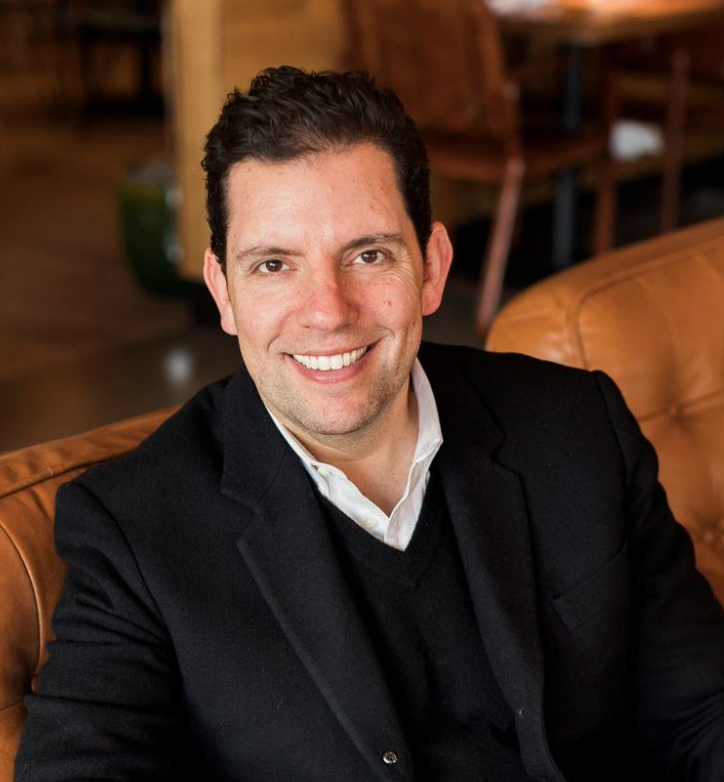 Marc Jacobs
Executive Partner & Divisional President Aba, Antico Posto, Beatrix, Beatrix Market, Ema, Rotisserie Ema, L. Woods, The Dalcy
Marc began his career with Lettuce Entertain You Restaurants in the fall of 1991, as a banquet server and busser at Bones (now L. Woods) in Lincolnwood, Illinois. After being cross-trained as a server, host and line cook, Marc became a manager of the restaurant upon his graduation from UIC in the summer of 1995.

Two years later, Marc was transferred to R.J. Grunts, Lettuce's first restaurant, and was quickly promoted to General Manager. It was there that he first worked alongside Rich Melman on the re-development of the restaurant, which went on to launch what would become Marc's lifelong career in restaurants and hospitality.

In Marc's 31 years with Lettuce, he has been a Partner for 17 years and has led the creation, design and re-concept of more than 16 restaurants across Chicagoland. Today, his portfolio includes Beatrix; a neighborhood restaurant and coffeehouse located in River North, Streeterville, Fulton Market, Oak Brook and the Loop, Beatrix Market; a quick and healthful grab and go experience with five locations and growing, Ēma; a Mediterranean and California-inspired restaurant, The Dalcy; a private event hall in Fulton Market and Aba; the sister restaurant to Ēma, featuring a restaurant and patio in Chicago, IL, Austin, TX and Bal Harbour Shops in Miami, FL.

Marc is centered around his love for food and drink, restaurant design, menu development and team building. Outside of the restaurants, Marc sits on Lettuce's Executive Board, is a member of the Lettuce Consulting Group and is an Advisory Council member at DePaul's School of Hospitality Leadership. He enjoys spending time with his wife Vanessa and their three children, Samantha, Alexandra and Gabriel, visiting new restaurants, and traveling.