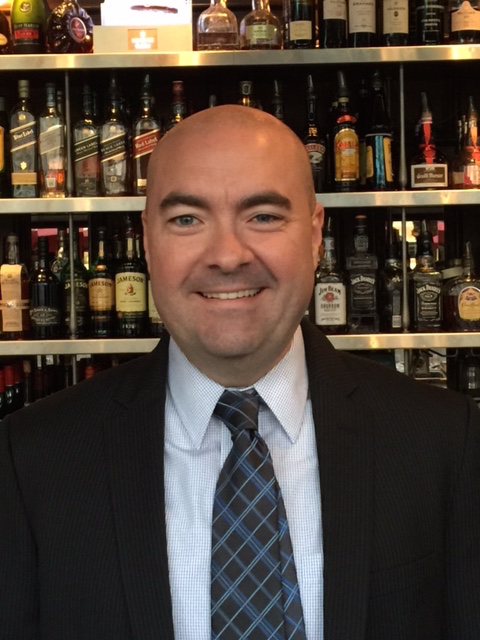 Ryan Richardson
Managing Partner
Ryan Richardson is a Managing Partner for Mon Ami Gabi and El Segundo Sol in Las Vegas.

With over 25 years in the restaurant industry, Ryan's impressive leadership extends to overseeing a dynamic group of establishments, including Mon Ami Gabi, El Segundo Sol and RPM Italian Las Vegas. 

Ryan's passion for culinary arts led him to pursue a career in the restaurant industry. A native of New Orleans, he discovered his love for food early on, while holding various restaurant jobs in college and serving as a manager at Ruth's Chris Steakhouse. 

Ryan's first role with Lettuce was as an Assistant General Manager at Mon Ami Gabi in 2003, where he quickly proved his management acumen. Although he briefly returned to New Orleans in 2005, fate would bring him back to Mon Ami Gabi following the devastation of Hurricane Katrina. His determination and leadership qualities led him to assume the position of General Manager in 2007, where he now oversees the largest property in Lettuce's portfolio, serving approximately 20,000 guests every week. Additionally, Ryan played a pivotal role in the successful rollout of breakfast services, catering to as many as 1,000 people on some days.

Ryan's outstanding abilities in financial management, team motivation, and seamless coordination between the kitchen and front of house have been instrumental in positioning Mon Ami Gabi as a premier dining destination in Las Vegas. 

A testament to his entrepreneurial spirit, Ryan opened RPM Italian Las Vegas in May 2022. Currently, he is actively involved in the construction and preparation of Happy Camper Las Vegas and eagerly anticipates the opening of Summer House Durango in November 2023. His expertise doesn't stop there, as he also spearheaded the renovation of El Segundo Sol, completed in July 2023, elevating it to new heights of excellence.

Outside of his professional pursuits, Ryan enjoys traveling, working out and exploring new restaurants.