Dirty Chai Latte
Recipe by Beatrix
Love chai and coffee? Give the Beatrix Dirty Chai Latte recipe a try! The first step, stop by your local Beatrix and pick up the Voyager Espresso Beans by Beatrix Coffee Roasters, or purchase them online, at www.beatrixcoffeeroasters.com. Next, follow the steps below and finish with a dash of cinnamon for a warm and cozy touch.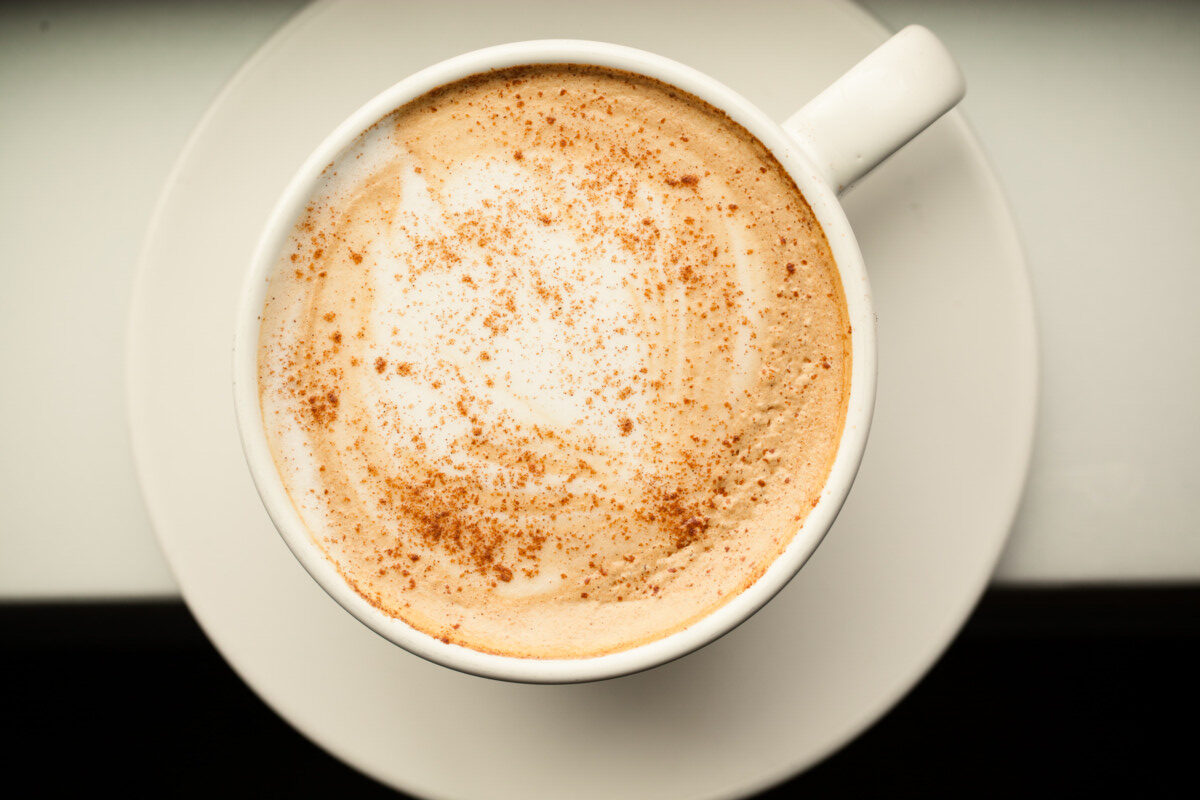 Dirty Chai Latte
A smooth and spice-forward start to your day
Serving Size: 1
Ingredients:
• 2 Shots Beatrix Coffee Roasters Voyager Espresso
• 4 oz. Chai Concentrate*
• 8 oz. Milk of Choice
• Shake of Cinnamon

* You can use store-bought chai concentrate of your choice
Method:
1. Pull two espresso shots into a mug. This can be done with an espresso machine or a Moka Pot.
2. Steam chai concentrate and milk of choice until hot. If you don't have a milk steamer, you can warm it up on the stove.
3. Pour the steamed chai mixture into the mug, melding with the espresso.
4. Garnish with a shake of cinnamon and enjoy!
Download the recipe