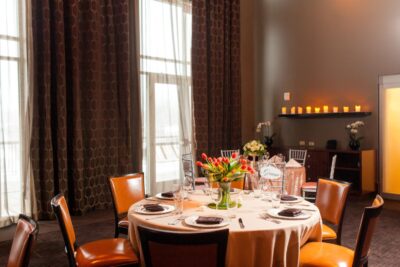 5 Tips for An Unforgettable Rehearsal Dinner With Saranello's
Plan a Rehearsal Dinner That Wows
Saranello's truly understands that a rehearsal dinner sets the tone for the rest of your wedding weekend. Whether you have a long list of out-of-towners or are planning a small intimate dinner, they're here to help. The restaurant, located in Chicago's northern suburbs, boasts cozy spaces that can seat anywhere from 8 – 48 guests for a sit-down rehearsal dinner, plus the restaurant offers a banquet space for groups of 20 – 250. Combine these flexible spaces with the rustic Italian cuisine from the culinary team, and you've got yourself a winning combination.
Inquire about planning your rehearsal dinner with Saranello's.
Looking for inspo on planning a memorable rehearsal dinner? Here are five tips from the experts at Saranello's to help you have a stress-free rehearsal dinner.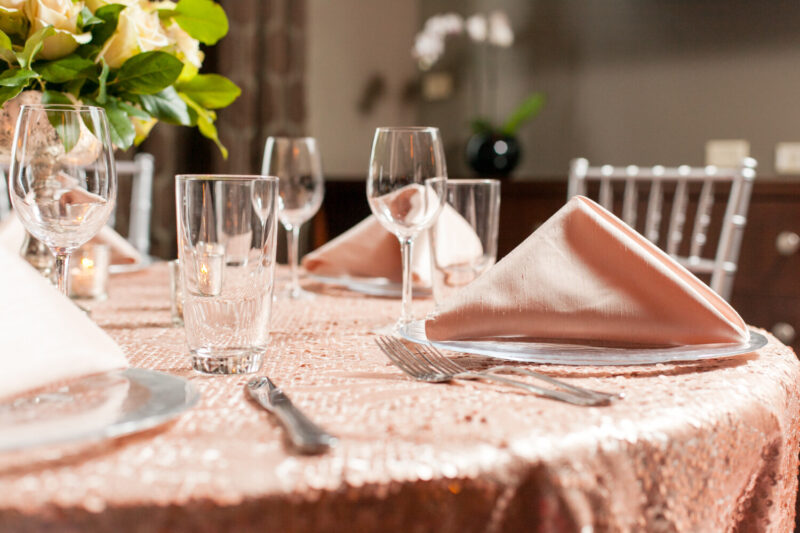 Take The Planning Off Your Plate
Saranello's provides full service, seamless planning from start to finish so you can relax the night before your big day! The Parties & Special Events teams are here to help you plan and execute a truly special rehearsal dinner. From drafting a menu and a specialty cocktail unique to the couple, to setting up the perfect floor plan and layout for your event, Saranello's will far exceed your expectations. 
Contact the Saranello's team to start planning today.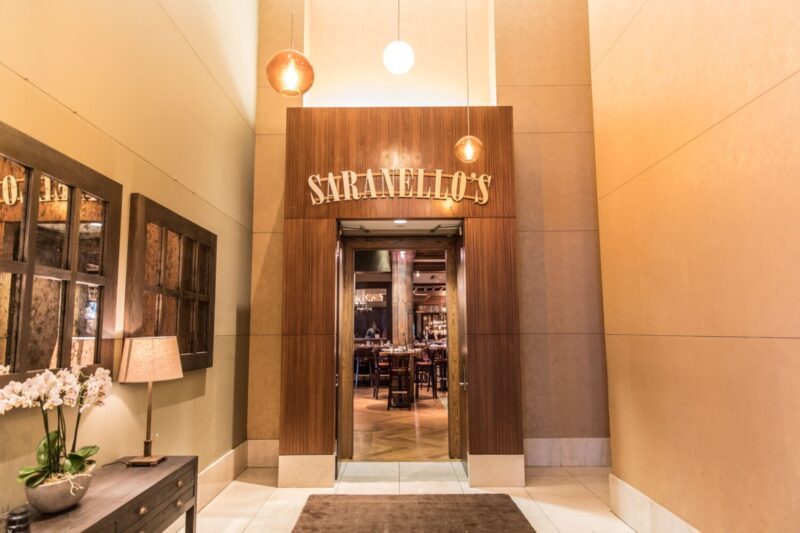 Location, Location, Location!
Saranello's is located at the Westin Chicago North Shore Hotel. The ease of overnight accommodation is ideal for your out of town guests, and they can conveniently walk to the restaurant before retreating for a night of rest and relaxation before the big day!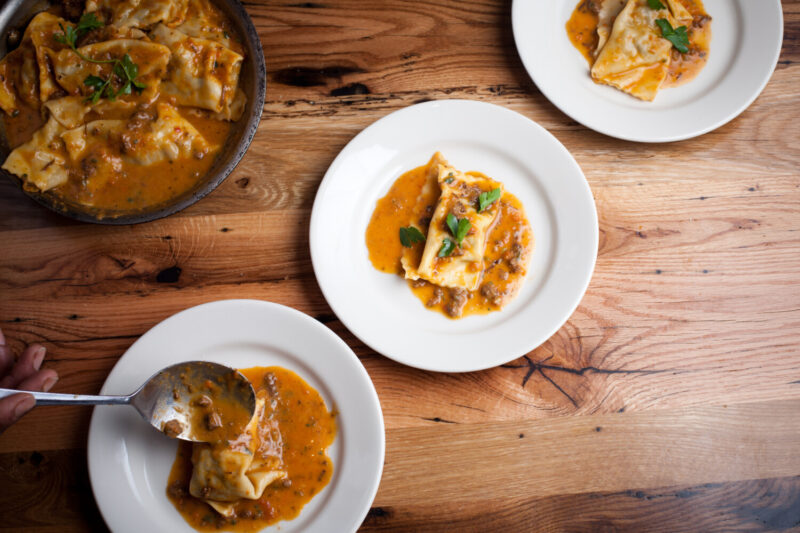 Make Dinner Fun
For a dinner your guests will always remember opt for fun! Choose interactive stations for cocktail hour featuring guest speakers from the Saranello's sharing pasta-making techniques, the secret building beautiful charcuterie boards, or wine pairings tips. Then, head to the table and enjoy rustic Italian dishes family-style. Work with the team to create a menu the bride and groom will love. Saranello's can accommodate your gluten-free, vegetarian and vegan requests, making your guests feel the love and care you put into having them celebrate with you.
Explore Saranello's Catering Menu.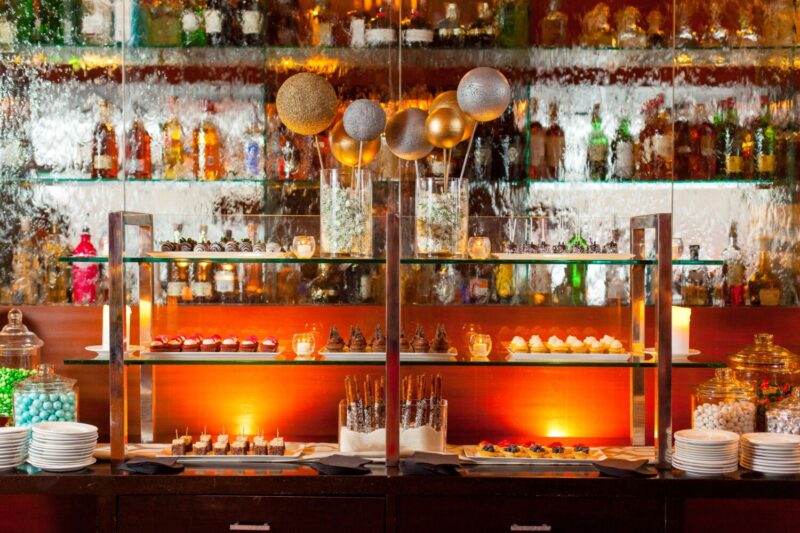 Save the Cake for the Wedding
Think beyond the cake and save it for the wedding reception. Have fun and surprise your guests with a dessert table with options like Saranello's decadent Chocolate Mascarpone Pie, Homemade Crème Brûlée and Warm Apple Crostata, paired with after dinner drinks.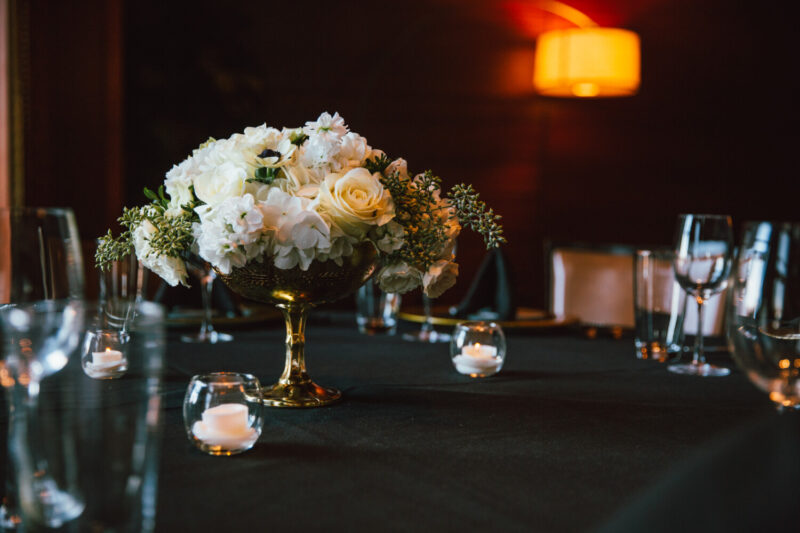 Make It Personal
Fresh flowers add a true sense of style and color to the rehearsal dinner table. Saranello's works with talented artisan Colleen O'Neil, owner of Flowerchild in Chicago, who will consider your visions and bring them together beautifully. Flowers are not the only unique touch Saranello's can provide. The events team will fully customize menu cards to create a vibe that matches your couple's personality— a perfect keepsake. Additionally, if you are planning for a signature cocktail, the team is ready to help ensure you have a signature cocktail that sets the tone for a special evening. Working alongside the bar team, they will work with you on creating a custom cocktail or renaming a signature staple.
Start planning your rehearsal dinner with Saranello's today.