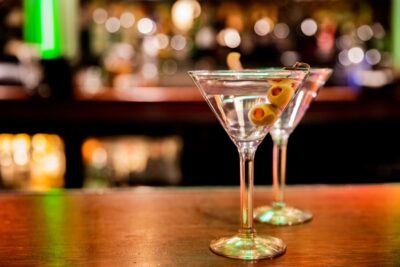 Our Best Martinis
From Classic Vermouth to Cachaça, we have a martini for you
While the origin of the martini may be unclear, we know for sure that our bar teams love to make them. The creative masterminds behind our bars enjoy shaking up variations of this classic cocktail. Here are some our favorites at Lettuce restaurants, so you can add them to your must try list.
Planning a group outing and looking for more than martinis? Check out our group drinks guide!
Looking for Happy Hour specials near you? View our Happy Hour guide.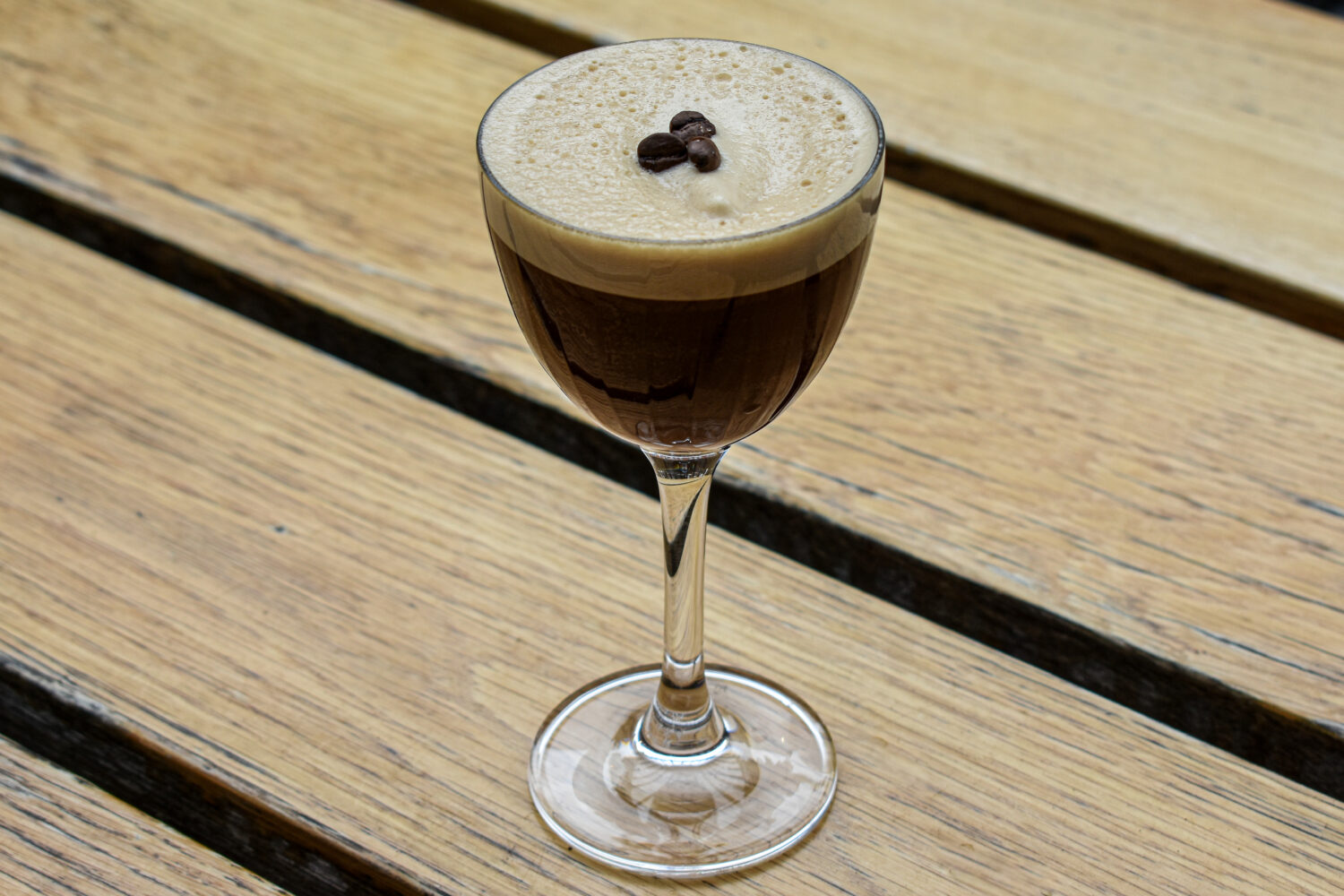 Beatrix Espresso Martini at Beatrix
Ceres Vodka, Beatrix Coffee Roasters Voyager Espresso, Coffee Liqueur, Licor 43, Demerara 
The Espresso Martini at Beatrix features pulls of Voyager Espresso Roast by Beatrix Coffee Roasters, Beatrix's own in-house coffee line, as well as Ceres Vodka, a locally produced, 100% Illinois yellow corn vodka sourced from Chicago Distilling Co, a women-owned & family operated producer. Additionally, the use of Licor 43 adds notes of vanilla and orange zest, which provide a beautiful, creamy sensation without the addition of dairy. 
Make a reservation at the Beatrix location nearest you.

Bellinitini at Di Pescara
Peach Liqueur, Peach Purée, Moscato

The Bellinitini was made for peach lovers. Each sip is packed with the aroma and sweet juiciness of peaches.
Make a reservation at Di Pescara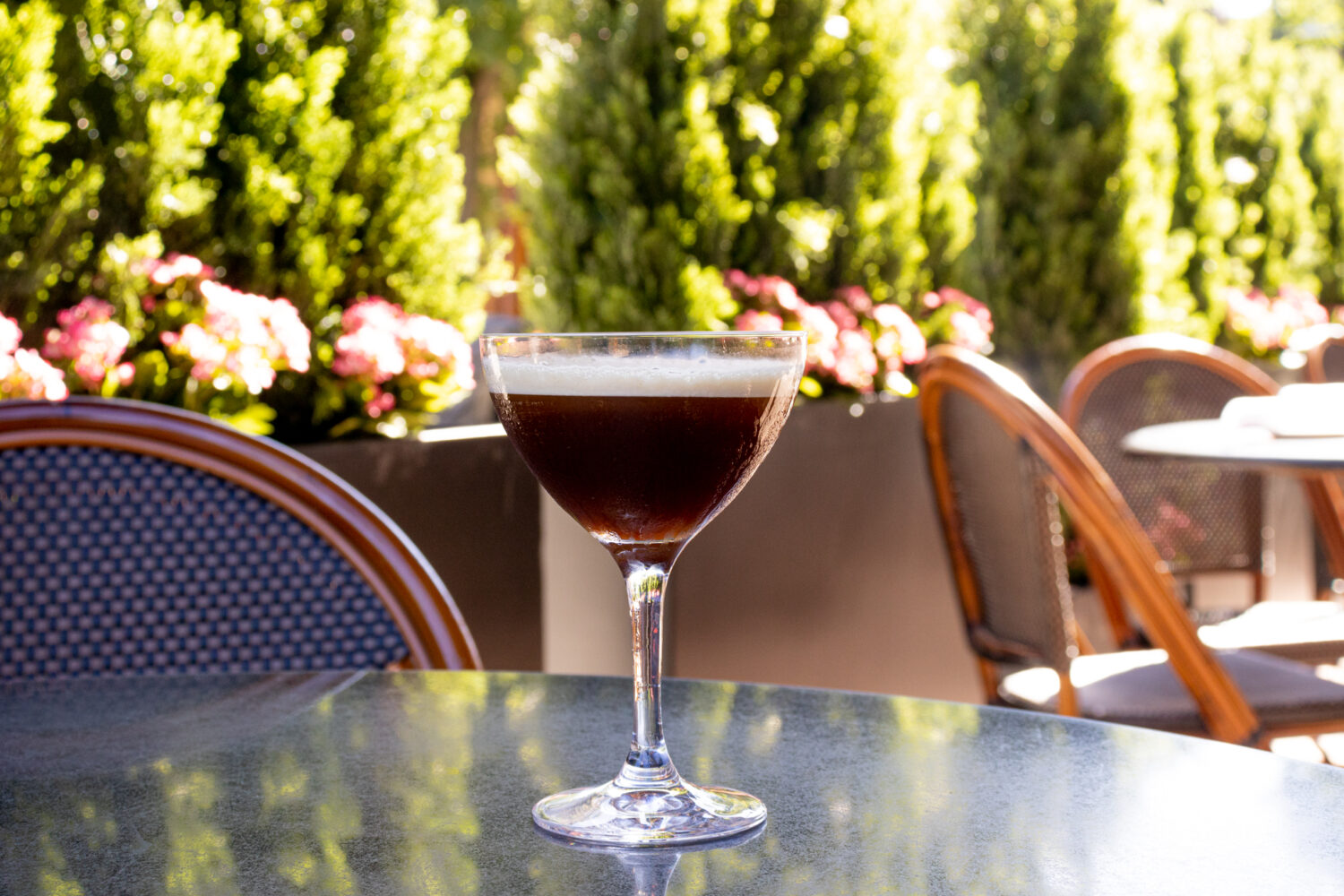 Black Velvet Martini at Mon Ami Gabi – Lincoln Park
Vodka or Mezcal, Espresso, Mr. Black Coffee Liqueur, Demerara, Crème de Cacao
Mon Ami Gabi uses fresh espresso to keep the Black Velvet Martini from tasting bitter. The Mr. Black Coffee Liqueur is made with cold brew coffee which gives a powerful punch to the clean smoky flavor that comes from the demerara. The Black Velvet Martini is made with vodka or mezcal for a smokier variation.
Make a reservation at Mon Ami Gabi.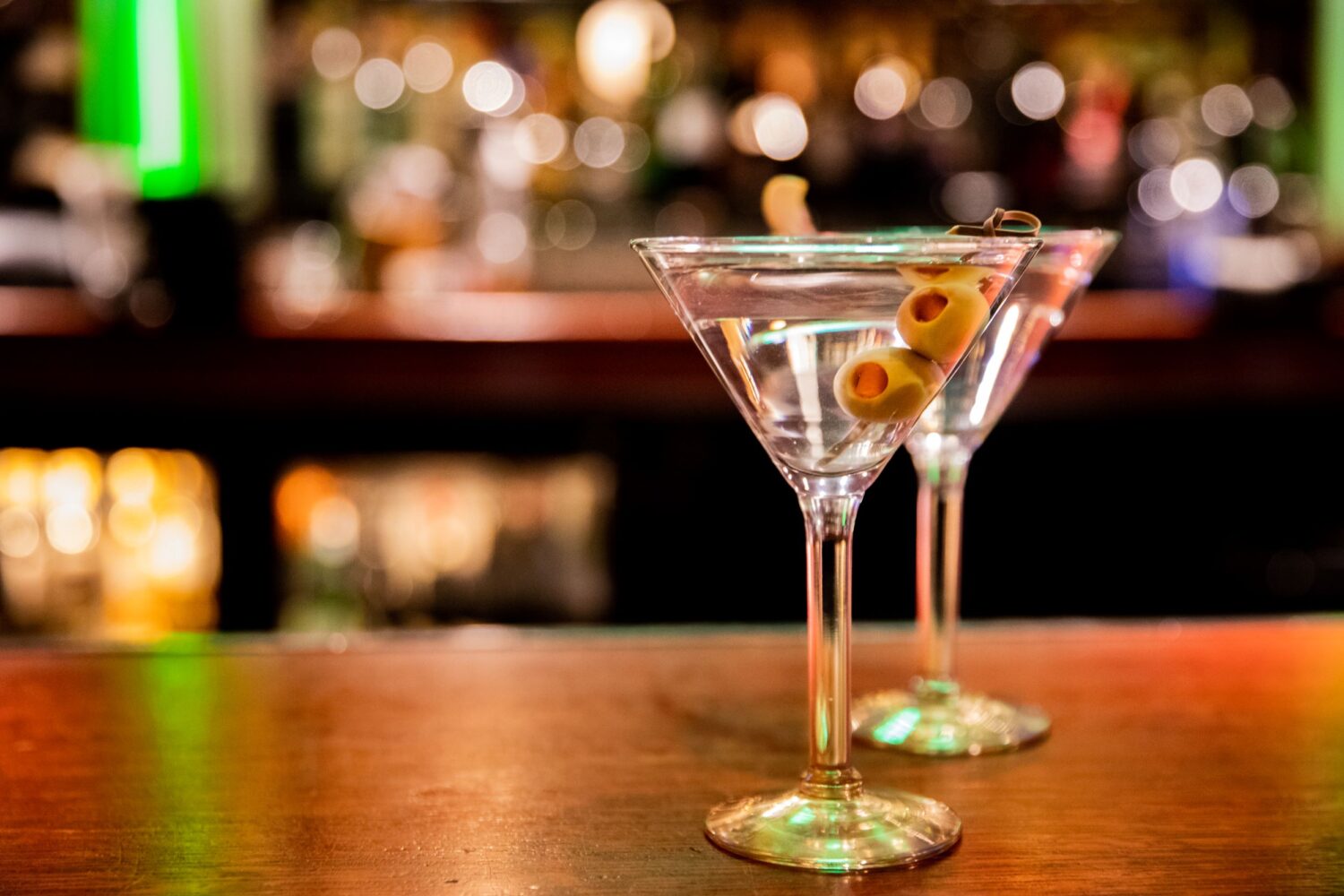 Classic Martini at Shaw's Crab House
Grey Goose Vodka or Beefeater Gin, Carpano Bianco Vermouth, Olives or Lemon Peel
This classic cocktail allows you to personalize your martini to best suit you.
Make a reservation at Shaw's Crab House – Chicago | Make a reservation at Shaw's Crab House – Schaumburg
Try it at home! Our bartenders share Shaw's martini recipes for you to try. Give the Shaw's Classic Martini or Shaw's Espresso Martini a shake at home.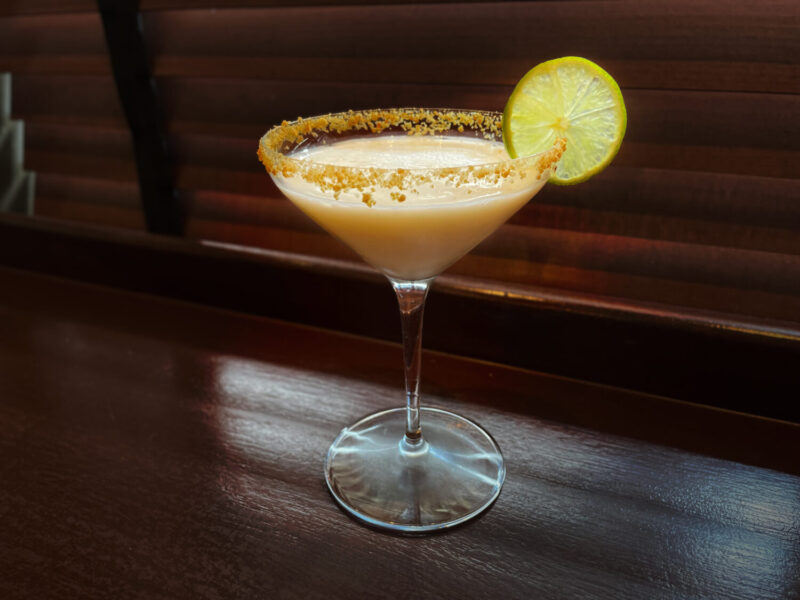 Daddy's Key Lime Pie Martini at Joe's Seafood, Prime Steak and Stone Crab
Secret Recipe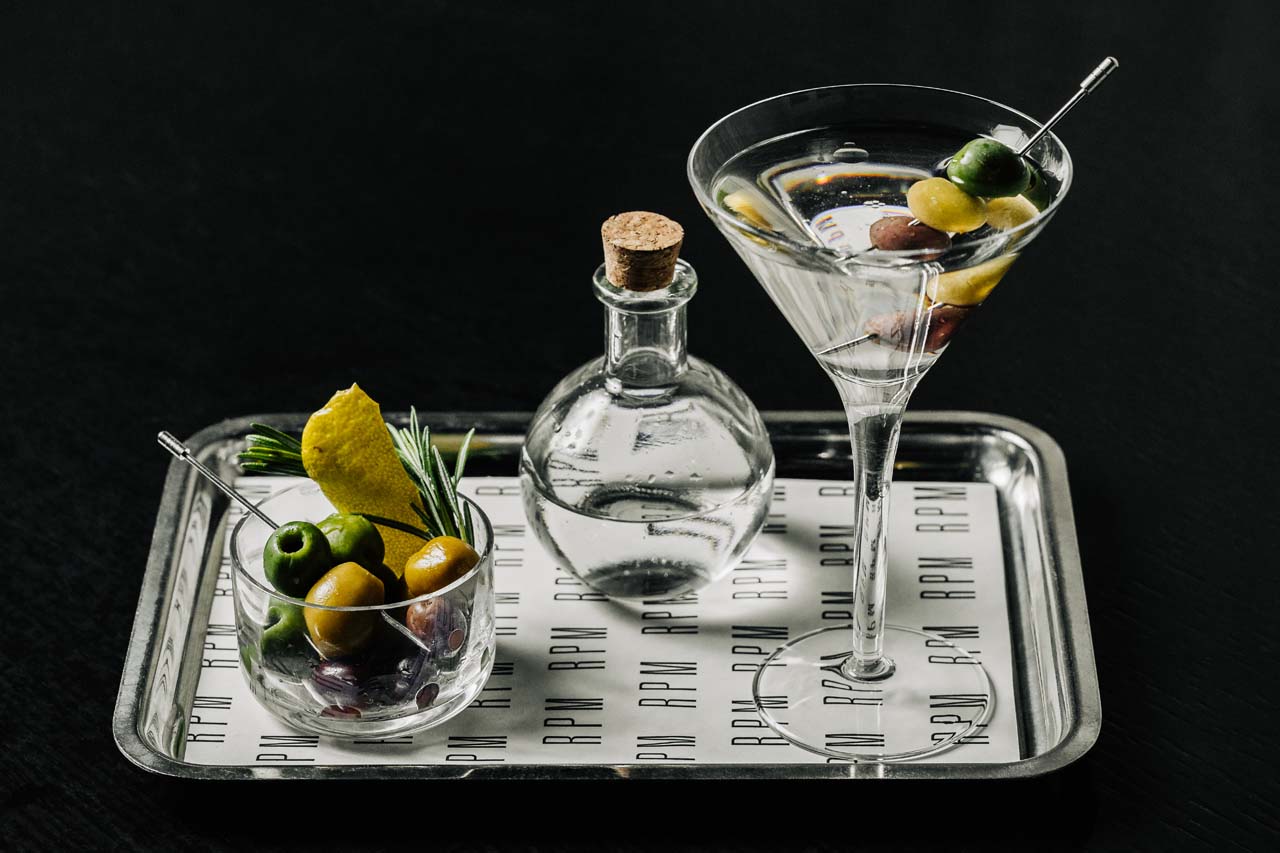 Olive Oil Martini at RPM Seafood 
Infused Ketel One, Thyme, Rosemary, Marinated Olives
This martini is premium Ketel One Vodka infused with the 2022 Primolio Giachi first press olive oil imported from Florence. It is then infused with rosemary and thyme and served with a side of marinated Italian olives.  
Make a reservation at RPM Seafood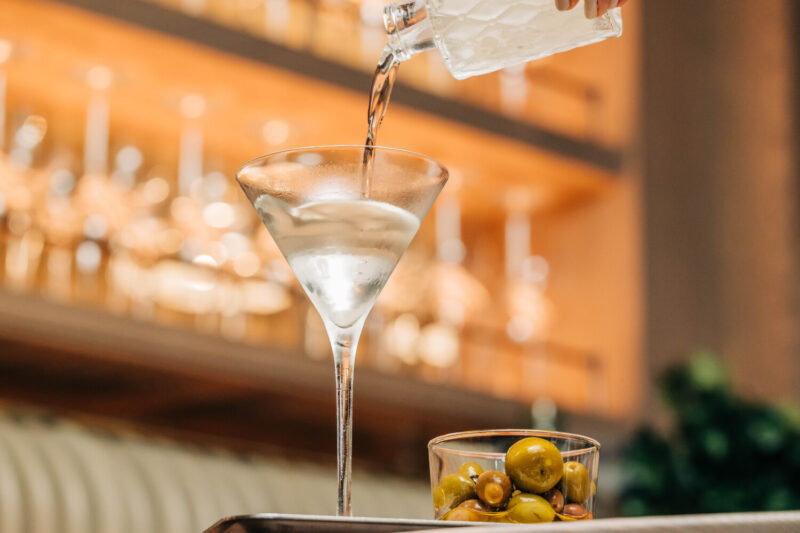 Olive Oil Martini at The Oakville Grill & Cellar
Infused Ketel One, Meyer Lemon, Rosemary, Thyme, Marinated Olives
Make a reservation at The Oakville Grill & Cellar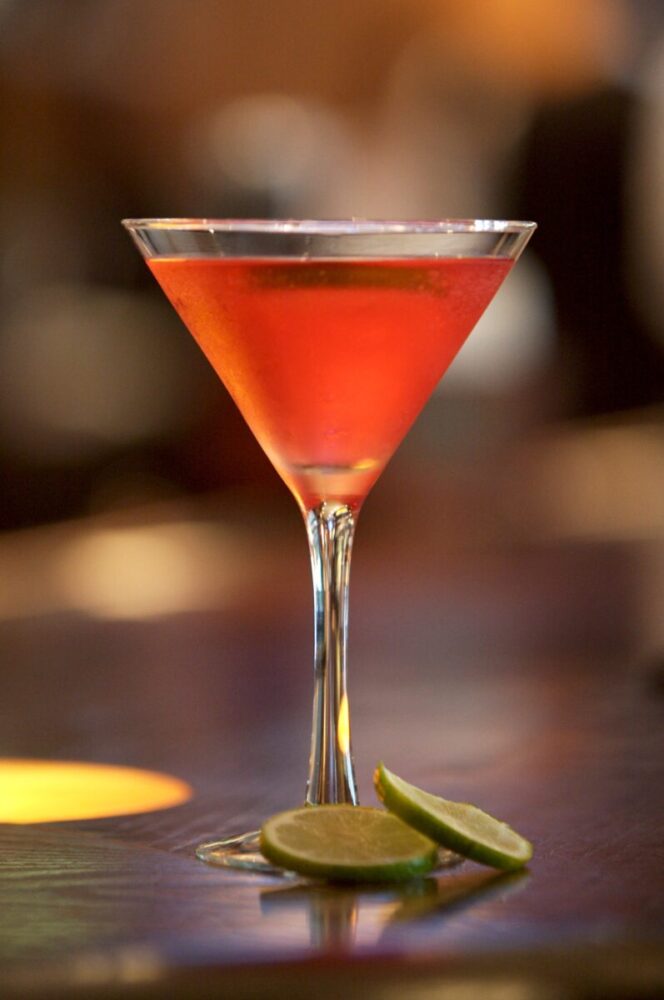 Wild Raspberry Cosmo at Wildfire – Oak Brook, Lincolnshire, Schaumburg, Glenview
New Amsterdam Red Berry Vodka, Dekuyper Triple Sec, Cranberry, Raspberry Syrup
Wildfire adds a raspberry twist to this classic Cosmo for a more fruit-forward cocktail.