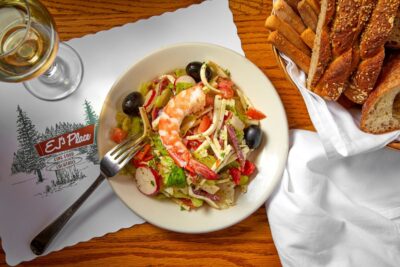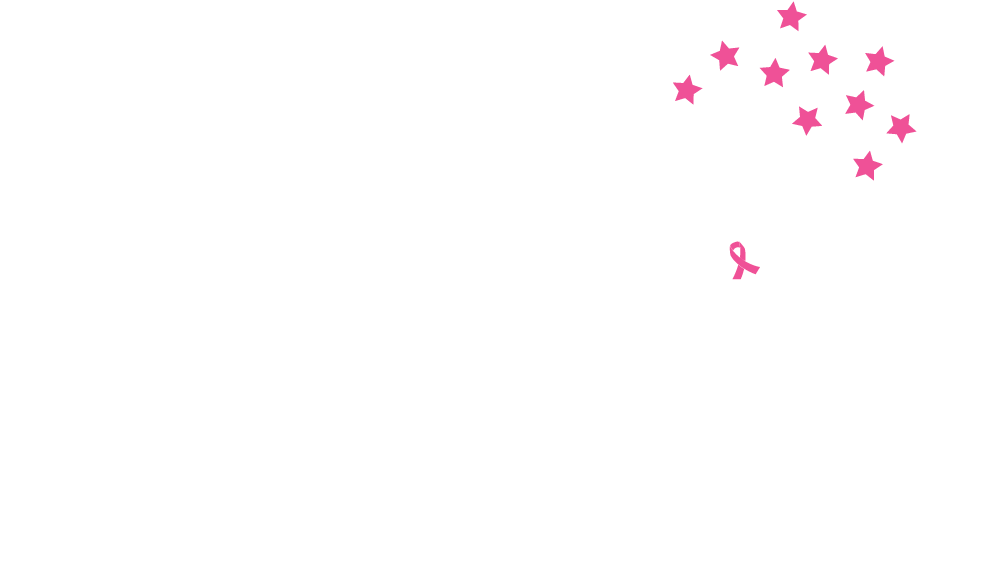 Rich's Favorite Things: The Non-Lettuce Edition
A few of Rich's favorites from non-Lettuce restaurants
In honor of more than 50 years entertaining guests, Rich Melman, Founder of Lettuce Entertain You, is sharing some of his most beloved menu items. In this addition, Rich goes outside the Lettuce family and is sharing some of his favorite dishes at some of his neighborhood spots in-and-around the Chicagoland area! Follow us on Instagram as we reveal more of his favorite things.
Here they are in Rich's own words:
I believe that a successful restaurant starts with good food – whether it's a simple grilled cheese sandwich or a sophisticated French meal. I've always tried to put items on our menus that I liked and that I'm excited about. After all this time, I'm still experimenting, still learning and still searching to find something new that I want to share with our guests. Even though some of our menu items might be a few decades old, I've found that food that tastes good usually doesn't go out of style. 
I love the restaurant business and enjoy going out to eat – sometimes to non-Lettuce restaurants. Here are a few of my favorite go-to places in the area:
Check out more of Rich's favorites:
Rich's Favorite Things: 1-10
Rich's Favorite Things: 11-20
Rich's Favorite Things: 21-30
Rich's Favorite Things: 31 – 40
Brendan Sodikoff is a bright, young restaurateur. His food tastes great and his restaurants look great. He really created something special with Armitage Ale House in Lincoln Park. Known for their pot pies and London-style (less spicy) curries, I also love the homemade breads, particularly the house-made sourdough.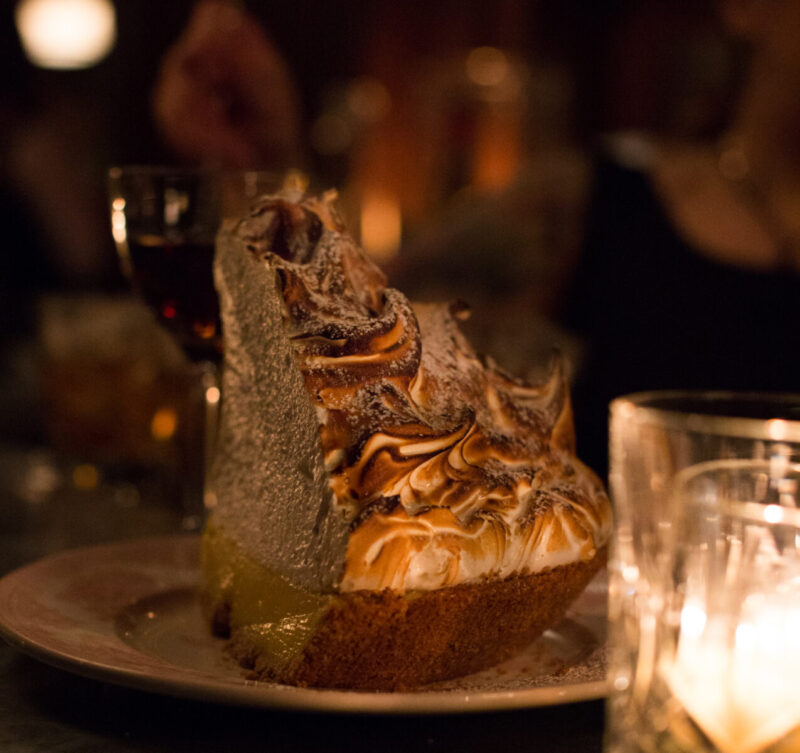 And stop by Bavette's, another concept from Brendan Sodikoff, to taste one of my favorite lemon meringue pies.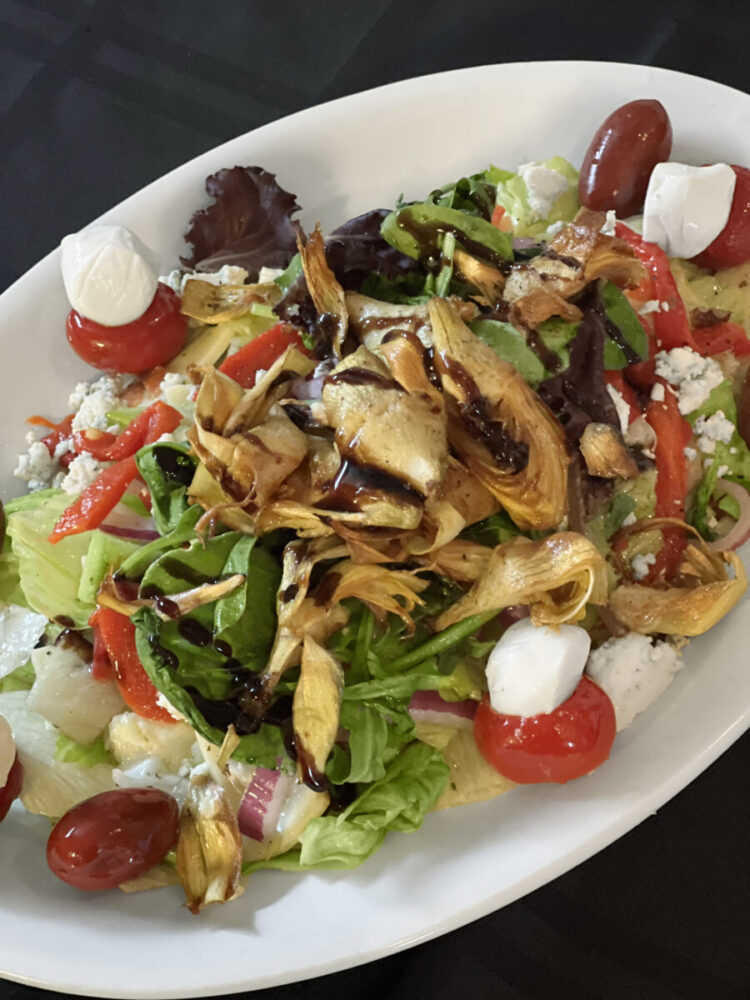 Frank Gallo and I have been friends since we were teenagers. Frank's place has been around for 30 years, and he still writes his menu on a giant whiteboard. I love the fried-artichoke salad, with cherry tomatoes and burrata. I think he does chicken Vesuvio and red snapper Vesuvio beautifully, and the butter cake is outrageous. Because we've known each other for so long, I usually leave it up to Frank to make me what he thinks I'd like.
Francesco's Hole in the Wall is first come, first served. 
EJ's is a wonderful neighborhood Italian Steakhouse in Skokie, run by E.J. Lenzi. I like the service by the long-time staff and I like the food which is excellent. EJ's Place just knows how to do simple things well, such as the tomato salad, the garbage salad, Chilean sea bass, chicken with peppers, some really nice pastas and, when available, the terrific Dover sole.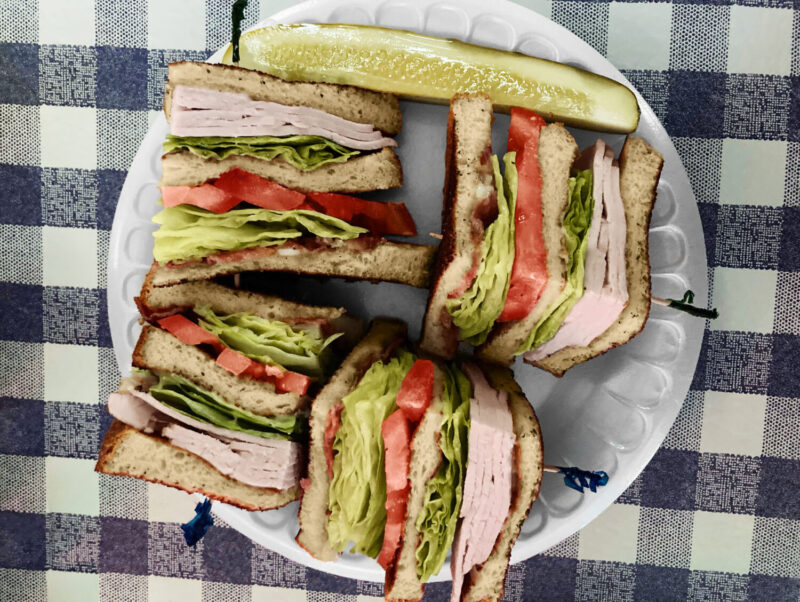 This restaurant has been going since 1933. The decor is mostly vintage beer signs and the tables are topped with plastic checkered tablecloths. I go there for the bar food, especially the club sandwich and the cheeseburger, but I really enjoy seeing owner Gus Pappas. We always chat and catch up, and it's always fun for me to hear the perspective of another restaurateur.
Meier's Tavern is first come, first served.
They opened their first location more than 60 years ago in Wilmette, and now they have seven locations in the north suburbs. They have terrific omelets, great apple pancakes and impressive 49er's pancakes. It's just a great spot for breakfast. And remember to order the thick-sliced bacon.
Walker Brothers is first come, first served.