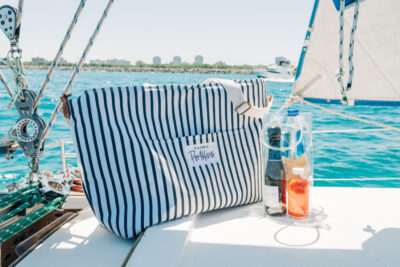 The BachBoss Guide to the Best Bach Weekend in Chicago
Your Chicago bach party, planned
It is no secret that planning a bachelor or bachelorette party can be stressful and overwhelming. We've teamed up with the experts at BachBoss, a bespoke travel and planning company for bachelor and bachelorette parties that helps elevate the experience and takes care of all the details, giving you the most memorable weekend ever.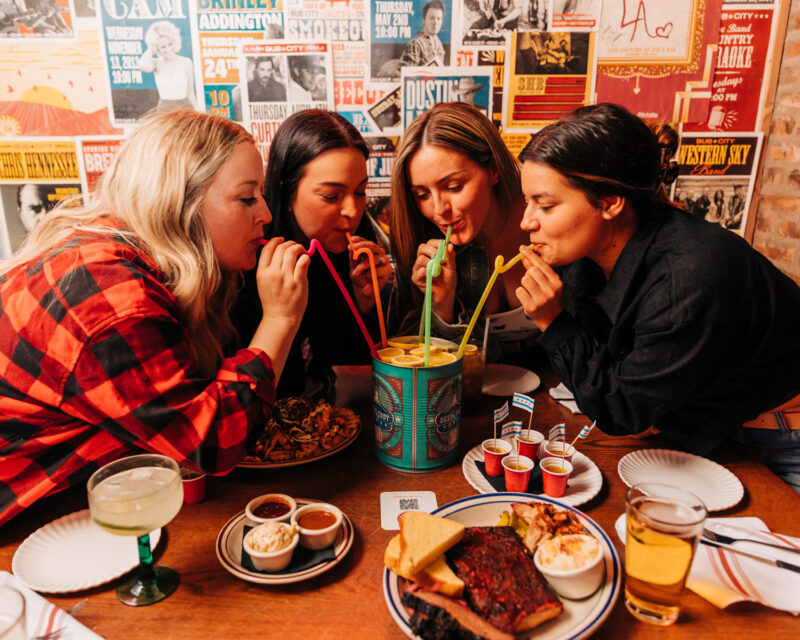 We asked the pros at BachBoss to put together an ideal Chi weekend line up and here is what they had to say. Check out their go to Lettuce recommendations.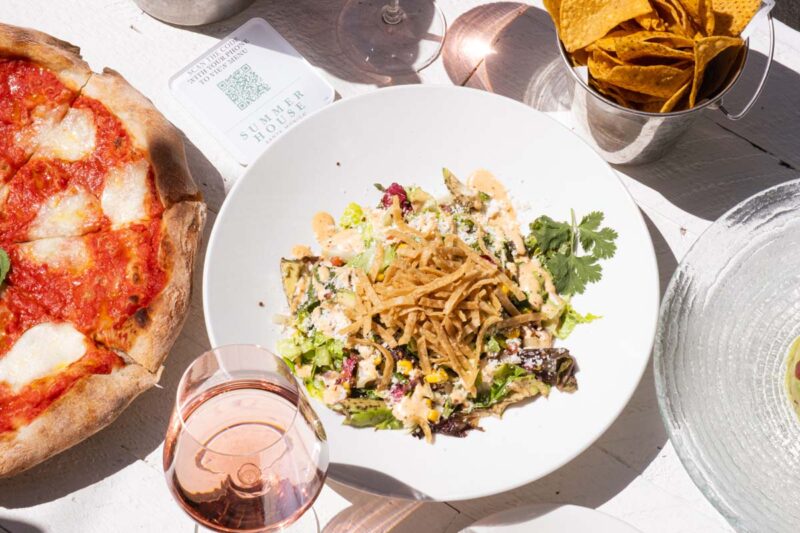 Planning a bach? Connect with BachBoss here or email info@bachboss.com
Friday:
Welcome to the Windy City! Once your crew gets settled and re-acquainted, it's time for a night out, complete with a big group dinner to celebrate! Depending on the vibe your group is looking for, these are some dinner ideas for you!
RPM ITALIAN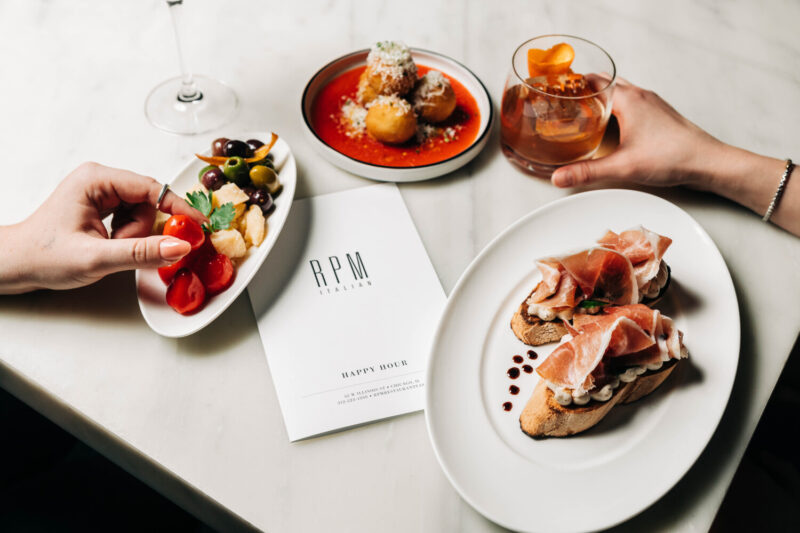 This is the spot if you are looking for a sexy night out. Think: a glass of red and housemade pasta to share, maybe end the night with a shot of limoncello.
Make a reservation at RPM Italian.
RPM STEAK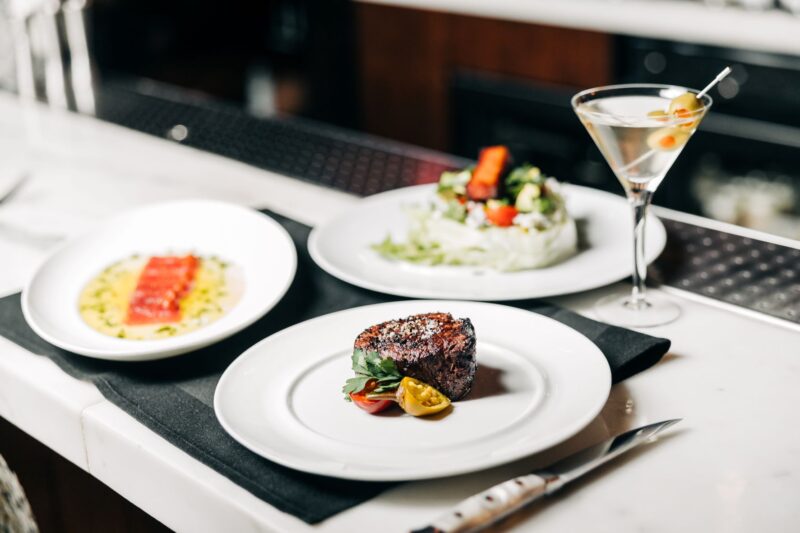 Craving a martini and a porterhouse? Look no further than RPM Steak, a modern, trendy steakhouse from Bill and Giuliana Rancic, located in the heart of River North in downtown Chicago.
Make a reservation at RPM Steak.
RPM SEAFOOD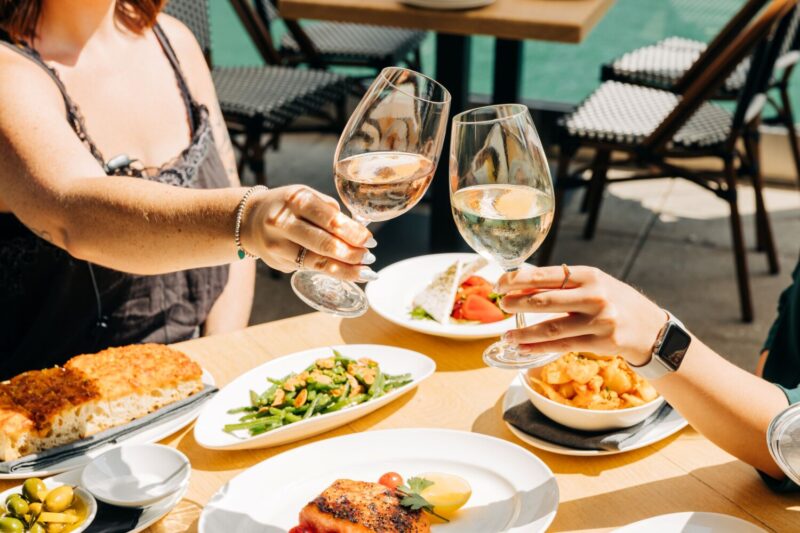 We can never get enough of being along the river. RPM Seafood is the prime place to take in views of the city and do a river walk mini photoshoot post dinner!
Make a reservation at RPM Seafood.
ABA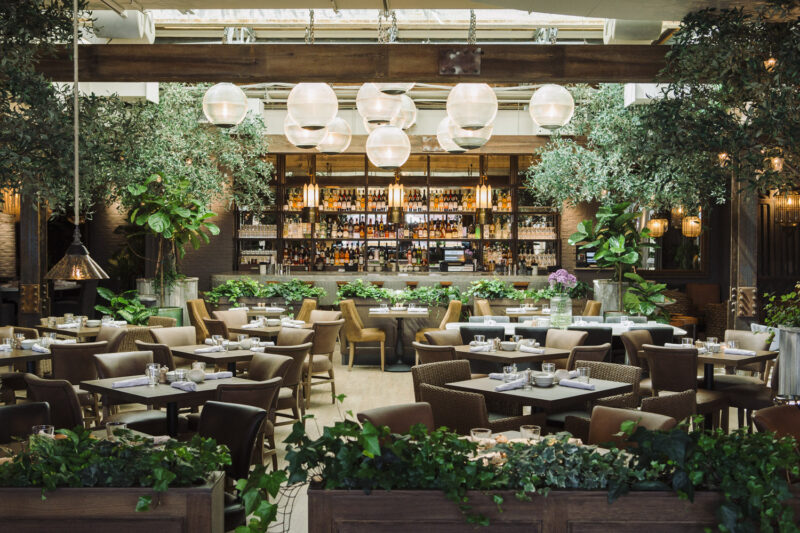 Bummed you didn't get to go to the Mediterranean for your bach? Aba will transport you there! This stunning restaurant in the Fulton Market District has great signature cocktails, and delicious mezze plates from Top Chef alum Chef CJ Jacobson that are perfect for sharing. Order up favorites like the Muhammara, Whipped Feta Spread, Lamb & Beef Kefta Kebab and more. One of the best parts about Aba? The rooftop patio, complete with city views, lounge seating and fire pits to keep you cozy.
Planning a bach in Miami or Austin? Aba has locations in both of those cities too!
Post-Dinner Drinks
THREE DOTS AND A DASH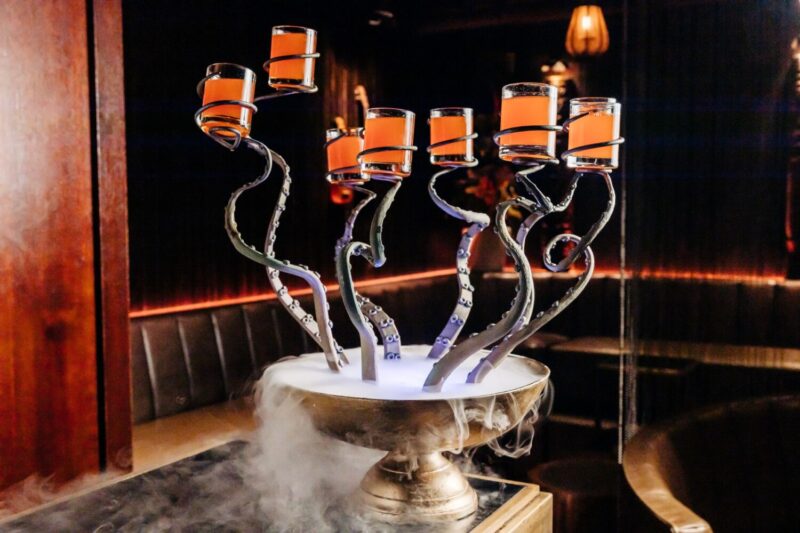 Out in River North? Three Dots and a Dash is the best spot to grab an after dinner drink. In an alleyway off Hubbard Street is where you can find this tropical speakeasy. Head down the stairs and order up one the large format drinks or the Shotstapus! The cocktails will make you feel like you're on a tropical island and are definitely #Instagrammable.
Make a reservation at Three Dots and a Dash.
BUB CITY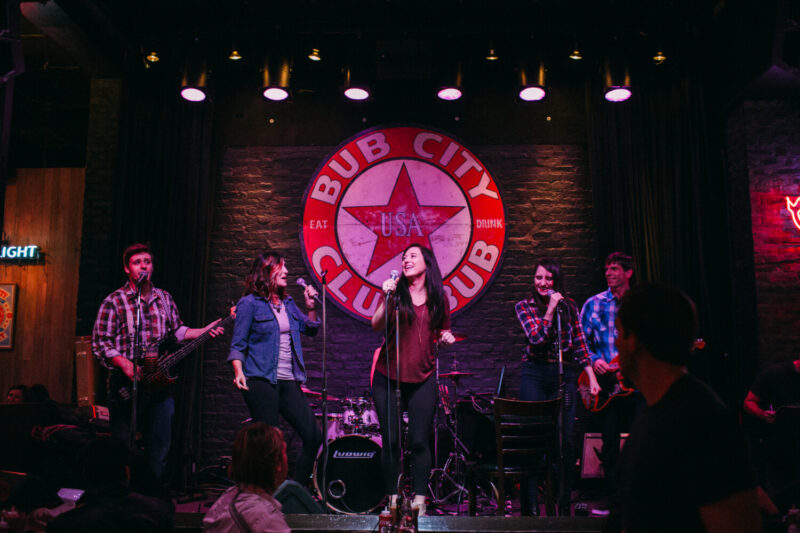 Southern BBQ, whiskey and live country music and karaoke—this is Bub City. This is the spot if you want to go dancing and sing your fave country jam at the top of your lungs. Perfect for groups of all sizes and always a good time day or late night. Pro tip: Get the party started and order up one of the housemade Jell-O shots for your whole crew. Plus, if any of your friends heve never been to Chicago, a shot of Malort is a rite of passage, Bub City's the spot to pop your Malort cherry with their barrel-aged Malort.
Make a reservation at Bub City.
Saturday:
SUMMER HOUSE SANTA MONICA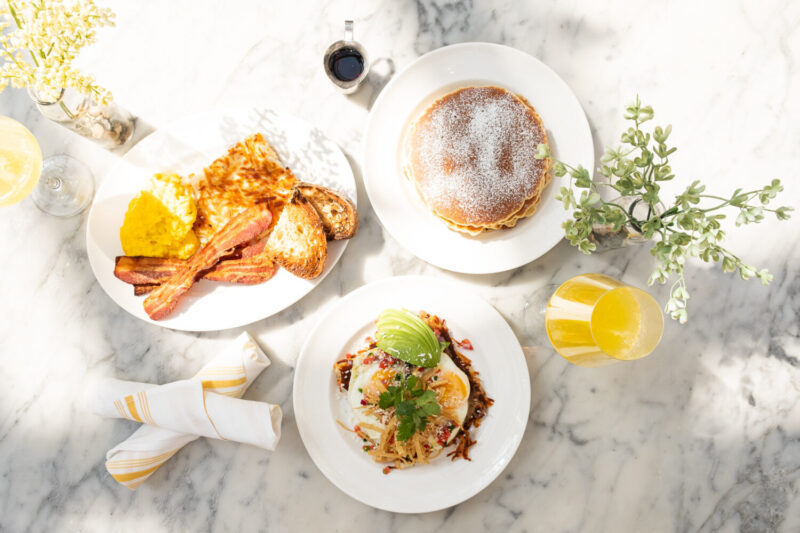 Head over to Lincoln Park for brunch at Summer House which is the place to kick off the tone for your BIG Saturday. The minute you walk in the door, it feels like you have been transported to California. Order up the Avocado Toast in the Vitamin D room and get excited for all the sunshine ahead. Don't forget to stop by the Market counter and stock up on sweet treats like the signature cookies for the later. 
Make a reservation at Summer House.
For more Lettuce brunch spots in Chicago, click here. 
BOAT DAY WITH BACHBOSS PARTNERS KNOT MY BOAT CHARTERS & PIZZERIA PORTOFINO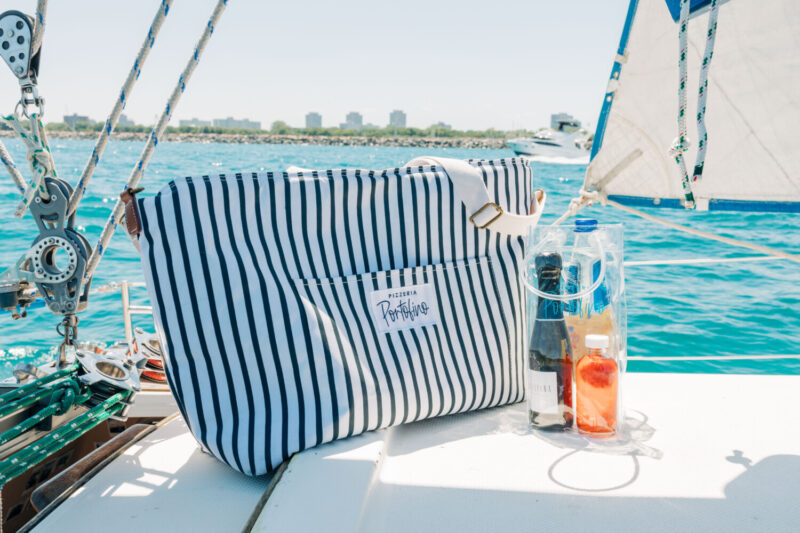 This is the quintessential Summertime Chi experience. If you have one takeaway from the list, this is something you do not miss. Going on a boat is one of the best ways to see the city and experience the magic that is Chicago in the summer. Before you make your way out to the Playpen, coordinate a pick-up at Pizzeria Portofino located on the north side of the Chicago River. Order ahead and the restaurant will carry out signature pizzas, salads, bottles of rose and prosecco directly to your boat. Plus, BachBoss is making it easier than ever to coordinate the boat rental.
Book through Knot my Boat Charters and be sure to use code BACHBOSS10 for a 10% discount!
Check out Pizzeria Portofino's Marina Menu here.
SUSHI-SAN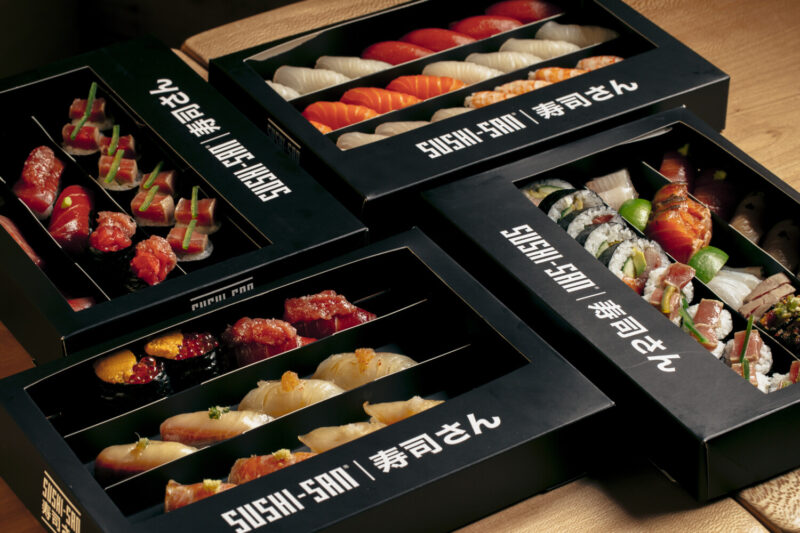 After a big boat day, most groups love to have a chill night in. This is when you can play games and have lots of laughs. A few of our favorite to-go spots include: Sushi-san, Tallboy Taco and Ramen-san.
For a full list of Lettuce restaurants that offer carryout or delivery, click here. 
Sunday:
You cannot leave Chicago without a signature Sunday Brunch. These spots are a guaranteed way to end the trip on a positive note and will make you not want the weekend to end.
BEATRIX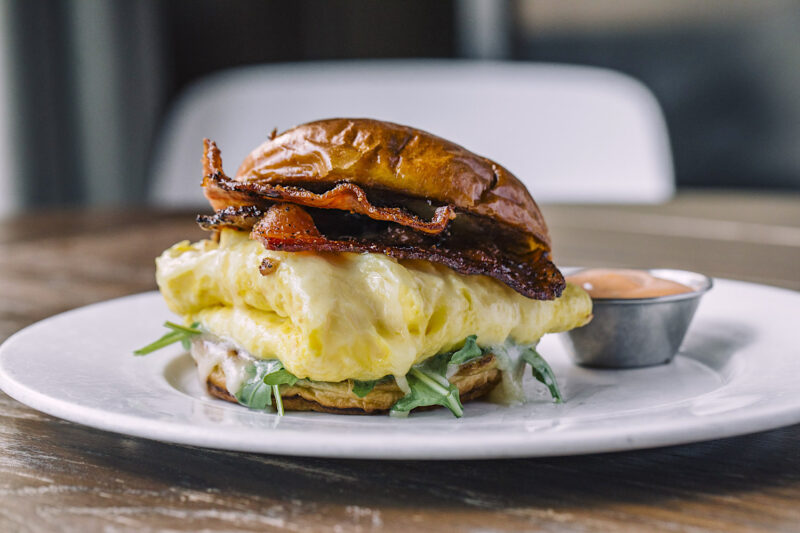 Beatrix is synonymous with brunch, serving sweet and savory dishes, fresh-squeezed juices, brunch cocktails and specialty coffee drinks. Not only will the Bacon, Cheddar and Egg Sandwich or the Light and Fluffy Lemon Pancakes bring you back to life,  but there are three locations throughout the city so no matter where you're staying there is bound to be a Beatrix nearby! 
Make a reservation at the Beatrix location nearest you.
Let us introduce you to our friends at BachBoss – Avery Singer and Jolie Lauren aka The Bosses.
BachBoss is a completely tailored travel experience to reflect your group's specific needs, interests, and budget. Forget about the tedious hours of researching, planning, and stressing over every detail – think of them as your go-to travel friends, helping you curate that perfect itinerary for your bride or groom and guests. Say goodbye to creating your own excel spreadsheets and google docs and leave all the heavy lifting to them, Bachboss will create an elevated and memorable bachelor or bachelorette weekend.
Services 
Accommodations

Activities

Meals (Dining Out & Dining In)

On Call Concierge

Swag and Decor

Transportation

and more!
Did you know: BachBoss also plans bachelor and bachelor parties in cities across the country like Austin, Miami and so much more. For more information and to get planning, visit www.bachboss.com. To inquire fill out this contact form here or email info@bachboss.com
Make sure to follow them at instagram @bachboss_